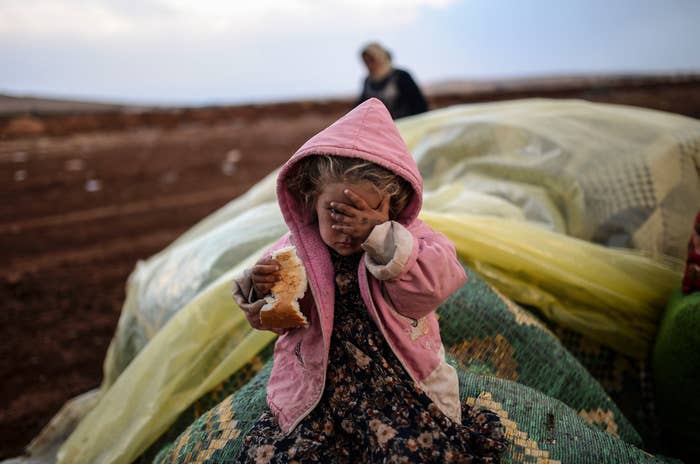 One-year-old Amena is thousands of miles away from her mother and father. The tiny Syrian baby is in a Middle Eastern country in the care of her grandparents, while her parents and siblings wait for her in London, where her father has refugee status.
Her family are desperate to be reunited with her, but they are being kept apart thanks to new bureaucratic hurdles in the UK's family reunion policy, which gives people just 30 days from the time a family visa is granted to arrive in the UK.
Amena (not her real name) was granted a visa in late February, but her relatives only found out when she was sent the precious documents weeks later. The paperwork arrived on 21 March, just three days before the visa deadline.
It was not enough time to arrange travel for the baby, so her visa lapsed and she remains separated from her family.
The case is far from unique. BuzzFeed News has found that families seeking asylum are struggling to be reunited with loved ones in the UK due to serious delays in application processing and impossible bureaucratic barriers.
We discovered:
● Arbitrarily short deadlines to take up visas, leaving family members struggling to make arrangements in time
● Parents left making agonising choices about who to leave behind if visas arrive at different times
● Huge increases in the number of applications for visas in Turkey while staff numbers remain low
● The average waiting time on a decision on a family visa has increased in Turkey, with some people waiting more than three months for a decision
Asylum-seekers looking to join their families in the UK have the option of applying for family reunion visas if an immediate relative has been granted refugee status – a process that should be quick and easy.

However, earlier this year the government introduced a 30-day take-up window for family reunion visas, giving applicants just one month from the time their visa is granted to arrive in the UK.
BuzzFeed News has heard horror stories of visa notification letters arriving with just days left on them, or family members getting their paperwork through at different times – leaving parents agonising over whether to take those children with paperwork and leave others behind.
"It was an indescribable situation. I was very worried about them – that is why I had to work hard to bring them here, to their father."
In other cases deadlines passed while asylum-seekers were waiting to get replacement identification documents to allow them to travel. Some just could not get the money to pay for last-minute plane tickets at such short notice.

The British Red Cross has helped in 225 cases of family reunions since the start of the year; 194, or 86%, of those were issued with the 30-day arrival window.
Karl Pike is policy and advocacy manager at the British Red Cross. He told BuzzFeed News:
Too often bureaucratic hurdles are being thrown in front of refugees. Instead of finding protection and safety in the UK, vulnerable asylum-seekers, including young children, are being left in limbo.

These are fixable administrative problems, but they can be terribly upsetting and troubling for refugee families. Visas should not be issued with such short-lived entry periods, visas shouldn't be issued so late the period has nearly expired, and UK embassies should be going out of their way to help those who have been granted visas. These obstacles to protection need to removed. We hope the Home Office will act soon to remedy these problems.
Liberal Democrat leader Tim Farron, who has been vocal in arguing the government should take in more unaccompanied asylum-seeking children, said: "BuzzFeed's report raises many serious questions. No wonder the British Red Cross is concerned. Families should not be torn apart purely due to bureaucracy."
Thangam Debbonaire, the Labour MP for Bristol West and chair of the all-party parliamentary group (APPG) on refugees, told BuzzFeed News she had seen several families in her constituency torn apart owing to the government's policy.
"The government is right to acknowledge that these are all people who are entitled to our help, but there have been cuts to the various government departments involved and little sign of any coordination between them," she said.
"We need to do much more to ensure we meet our legal and moral obligations to families escaping war and persecution, and particularly those who become separated during, or by, the process of helping them to safety. That's why, as chair of the APPG on refugees, I will be leading a public inquiry this autumn into how the UK treats refugees and asylum-seekers."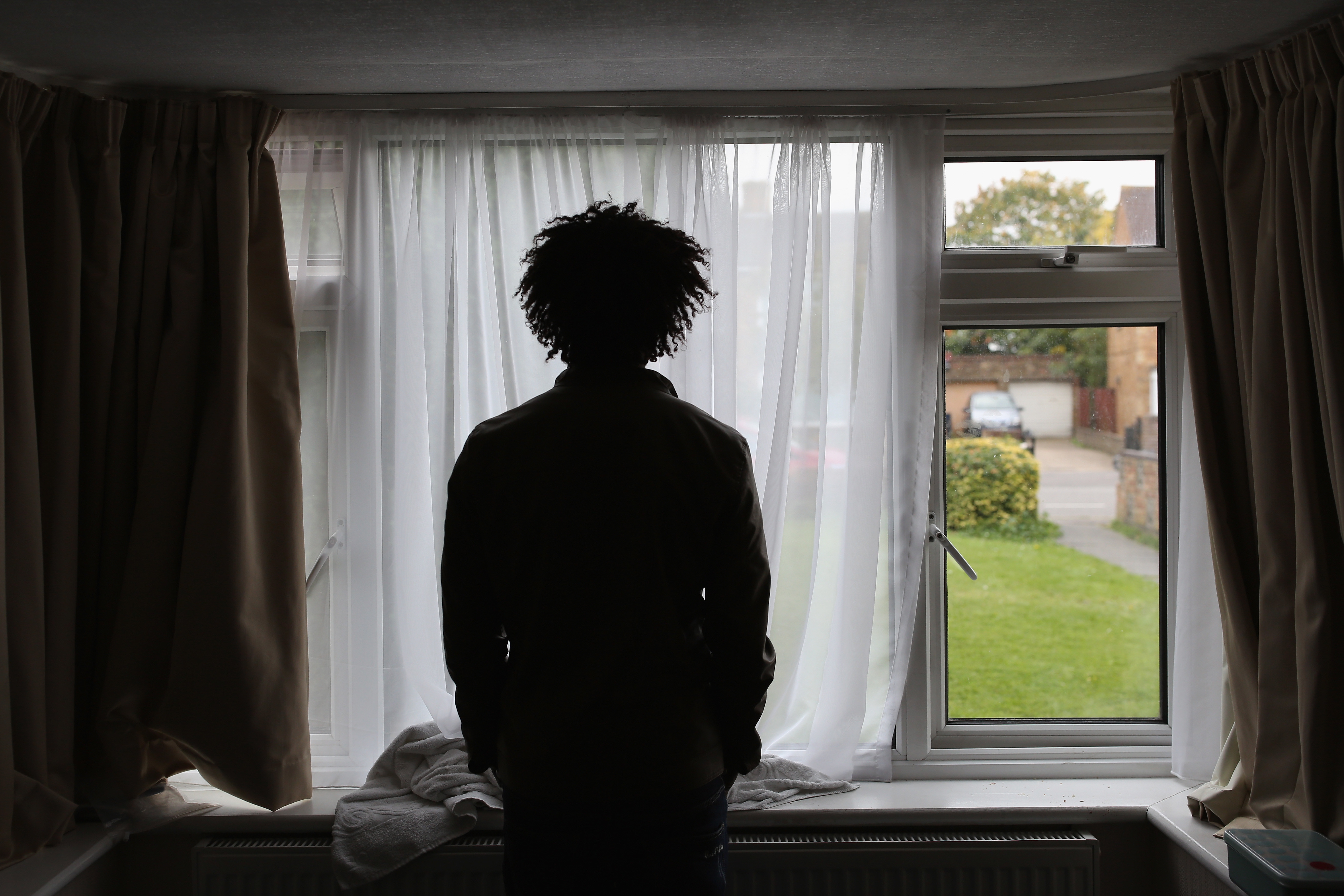 It is not just Syrian families suffering. BuzzFeed News has also heard of a mother from the Ivory Coast forced to leave behind two children whose visas hadn't arrived, in order to get another child out of the country. Then there are the unaccompanied Eritrean children unable to fill out the complex paperwork needed to complete the country's exit procedures before their UK visas ran out.

The Home Office said that the issue of a 30-day entry visa for those coming to the UK for more than six months is the same across all migration routes. Where an applicant is unable to make arrangements to travel to the UK within the 30 days, the applicant can apply for a replacement 30-day visa to enable them to travel to the UK and collect their biometric residence permit following their arrival.
Delays in processing
Alongside the introduction of the new 30-day deadline, BuzzFeed News has also found, through freedom of information (FOI) requests, that the British government has reduced capacity at its visa processing centre in Turkey – a vital location for Syrians fleeing the civil war.
With no British embassy outpost open in Syria, family members must travel to neighbouring countries to apply from the Foreign and Commonwealth Office (FCO) facilities there.
However, information revealed under FOI showed the number of entry clearance officers has remained the same since 2014, despite a massive increase in family reunification applications, up by 160% (from 665 applications in 2014 to 1,730 in 2015).
That means the number of applications each staff member had to process nearly tripled last year, and the average time it took to make a decision increased by 17%.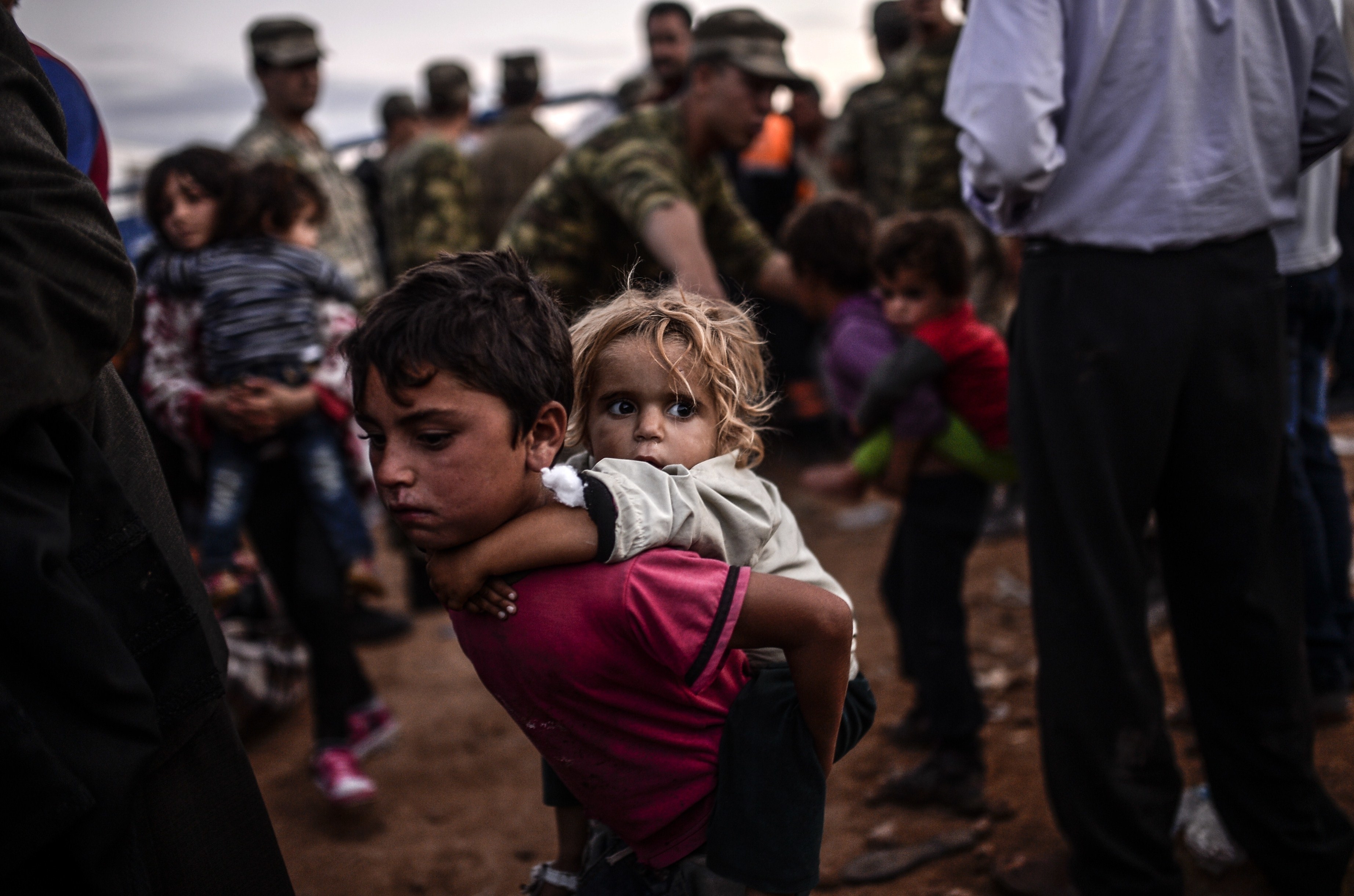 Once in Turkey, asylum-seekers are now facing long waits to get a decision on their applications, with some people having to wait for more than three months.

Last week, Turkish president Recep Tayyip Erdoğan spoke out, complaining that the UK and the rest of Europe were not doing enough to shoulder the refugee burden in Turkey.
The Home Office told BuzzFeed News that by moving work from expensive and less secure environments to more stable regional hubs it has reduced the risks to staff, and that it had also created a visa network that is more flexible and responsive in the event of natural disasters, political instability, and fluctuations in demand.
The UK government's target time for processing settlement applications made in Turkey is 60 working days. The Home Office said its visa operation is delivering within these service standards.
But in fact the latest government figures show that at the end of last year, there were more than 1,370 family reunion visa applications still outstanding, from all countries. Seventy-five per cent of those were overdue by "less than six months", but 340 applications were overdue by more than a year.
Reunited against all odds
It was late 2014 when Mohamad Sedhu said goodbye to his wife and four children. It would be 17 months before he saw them again.
The family lived in northern Syria and as violence crept closer Sedhu realised he needed to get his family out. He set out on a hard, months-long journey, pushed around and led by people smugglers until he arrived in the UK in the back of a lorry.
Once in the country he didn't waste any time. "I went to a police station and said, 'I am Syrian and I want to claim asylum,'" Sedhu says.
Four months later it was granted – but Sedhu's mind was never far from his family.
Fighting in their town had intensified, so they had moved to an overcrowded refugee camp in Afrin, northern Syria. Across the hundreds of miles separating them, WhatsApp messages would relay the children's words to an anxious Sedhu. "They were telling me they were in danger," he sighs. "It was an indescribable situation. I was very worried about them – that is why I had to work hard to bring them here, to their father."
Scared the borders would close, Sedhu told his wife to take the four children and get across to Turkey. He was scrambling to process family visas to bring them to him. But legal aid for family visa applications was stopped in 2013, and Sedhu was struggling to process the complex legal forms in a language he barely knew. Eventually he managed to scratch together enough money from friends to fund a solicitor and get the application in.
For four months his wife, Numah, and their four children, who range in age from 11 to 17 years old, slept on various friends' floors in Istanbul. Then, out of the blue the family's visas were granted. It was 16 February and they were told they had one month to get to the UK.
Sedhu panicked. He did not have the money for five plane tickets, especially not at such short notice, which made prices even higher. Plus he was living out of one room in shared accommodation.
"Once they granted visas I wanted them with me, but I didn't have enough money [for the tickets]. I was under pressure, I didn't know what to do," he recalls. Finally a friend advised him to go to the Red Cross, who got together the money to buy plane tickets for the family.
"Thirty days is very short time!" Sedhu adds. "If I'd had longer I would have done anything to collect the money and bring them here. Imagine if I didn't have my friend to tell me to go to Red Cross. I'd be lost, they would still in Turkey, I wouldn't have had money to get them over."
His youngest child, 11-year-old Haedar, can't hide his joy at being back with his dad. "Im very happy because I got to come stay with my father," he tells us.