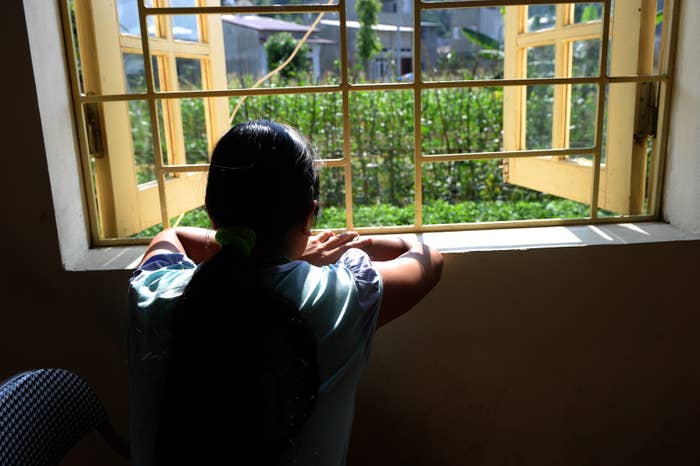 As officials pulled open the doors of a large lorry at Newhaven port in East Sussex, they found an unexpected cargo.
Among a group of nine teenagers was Thuy Dung Thi Tran, a 14-year-old girl who had made the long journey to the UK from Vietnam.

The short, slim teenager was processed by officials and then driven to a foster carer in nearby Lancing, along with another girl from the lorry. But when the carer came to check on them at 7am the next morning, there was no sign of either girl. They had disappeared in the night, barefoot and without any money or spare clothes. The other girl has now been found but nothing has been heard of Thuy Dung Thi since.
A three-month investigation aired on BBC 5 Live Investigates, and published online by BuzzFeed News, on Sunday reveals a dramatic increase in the number of unaccompanied asylum-seeking children going missing from care.

Freedom of information responses from 140 local authorities across England and Wales show that at least 239 asylum-seeking children disappeared in 2015, an increase of 75% on the previous year.
The numbers spiked in the last quarter, with 51 children disappearing from care in October 2015 alone.
Unaccompanied children continue to arrive in the UK in huge numbers asking for asylum, and, as authorities struggle to keep up, experts fear predatory traffickers are taking advantage of a system on the ropes.
Now, interviews with NGOs and lawyers have revealed a catalogue of serious concerns over the way trafficked children are safeguarded and what happens when they go missing.
The investigation found:
● Authorities missing deadlines for making basic decisions on trafficked children – leaving them vulnerable for longer;
● Councils struggling under pressure, unable to provide enough safe accommodation for children;
● The Home Office releasing children into unchecked accommodation despite vocal fears they would be trafficked;
● Police failing to investigate fully and treating missing asylum-seeking children as "low" or "medium" risk.
Failures in the system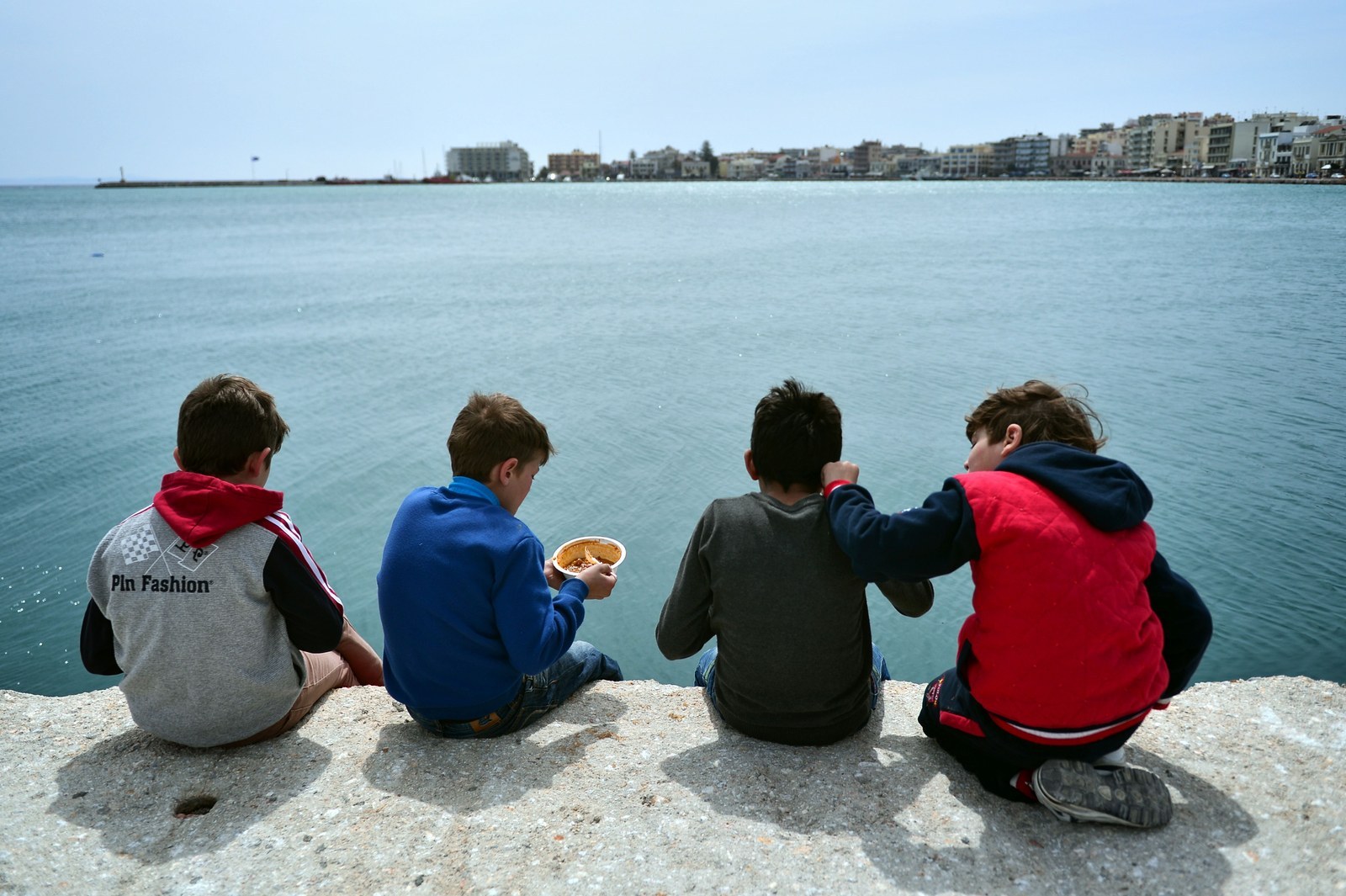 Now experts are concerned not enough is being done to protect trafficked children after they reach the UK.

Tara Topteagarden from the Refugee Council has seen the number of trafficked children she works with triple in the last year.
"Young people are under significant pressure from their traffickers to return to exploitative situations," she told BuzzFeed News. "Many are left in hostel-like accommodation with no one to talk to or explain what is happening, no access to education, social support, or proper legal advice for weeks or even months at a time.
"Local authorities are under-resourced and are struggling to meet the basic needs of the young people in their care, let alone provide this intensive and specialised support where it is needed."
NGOs, social workers, and lawyers from six different firms all expressed concerns about the way trafficked children are treated in the UK.
Many complained that the National Referral Mechanism – the official process for assessing whether a child should be protected as a trafficking victim – was slow and missed crucial deadlines in 15% of cases. In some cases children went missing before they had received a decision on whether they should be protected.
-------
The investigation also found local authorities struggling to provide adequate safe accommodation for children at risk of trafficking.
Quietly, late on a Friday evening, Quan was released with just the address of a community centre in south London written a slip of paper. Workers there say he arrived but disappeared soon afterwards. He has not been heard of since.
In a leaked document seen by BuzzFeed News and BBC 5 Live, Kent council, the local authority with the largest number of children under its care, admitted that last year it saw two large groups of Vietnamese children arrive but could not find specialist safe housing for them.
Social workers are struggling too, with some seeing their caseloads increase by 40%. Kent's director of children's services, Philip Segurola, recently admitted to MPs that the situation was "overwhelming".
Hillingdon council in west London told BuzzFeed News that the numbers of young people arriving had put social services under a huge amount of pressure, with workers struggling to attend to people in their care and specialist safeguarding placements running out.
Elsewhere, Cambridgeshire, which saw the number of unaccompanied asylum-seekers in its care double since this time last year, said the influx had put pressure on staff and that they had to send some young people to foster placements in other areas as far away as Birmingham, Leicester, and Nottingham.
Judicial review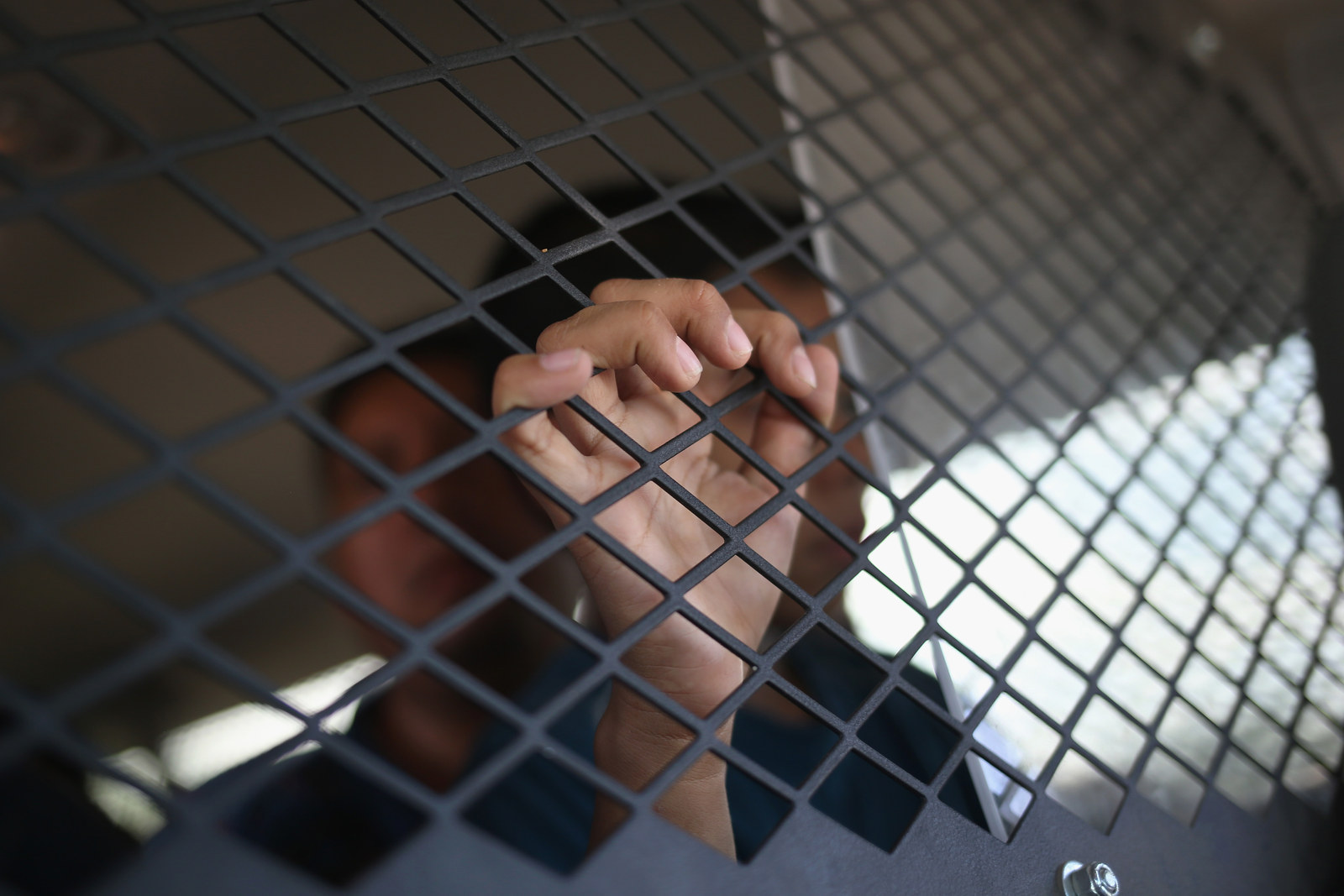 As children continue to go missing at an alarming rate, lawyers are preparing to bring a case against the Home Office this week, arguing it failed to protect one particular teenager who disappeared late last year.

Like so many Vietnamese young people, Quan was found in the back of a lorry in Kent last year. He told officials he was 15, but they did not believe him, marking his age down as 19 instead. That meant Quan (not his real name) was sent directly to an adult immigration centre.
There, charity workers noted the short, round-faced man seemed far too young to be in the centre. They called in lawyers who argued he should have a proper age assessment by social services, which should take place outside the repressive confines of the detention centre.
But Quan was afraid. He told his lawyers he was terrified that if he was released his traffickers would get to him. So they scrambled to find secure accommodation and begged immigration officials not to release him until they had.
But quietly, late on a Friday evening, Quan was released with just the address of a community centre in south London written a slip of paper. Workers there say he arrived but disappeared soon afterwards. He has not been heard of since.
It took the police a month to collect CCTV footage, and only then did they see Quan boarding a train, possibly with someone else. It is feared that he, like so many other Vietnamese young people, has been picked up by traffickers.
At least 73 Vietnamese children in care permanently disappeared last year. That represents a huge increase on the two previous years, when the number of missing children stayed in the low 20s.
Sometimes these children are found years later, after being exploited as cheap labour in nail bars, or having been forced to work in cannabis farms or repeatedly raped in brothels.
Failure to investigate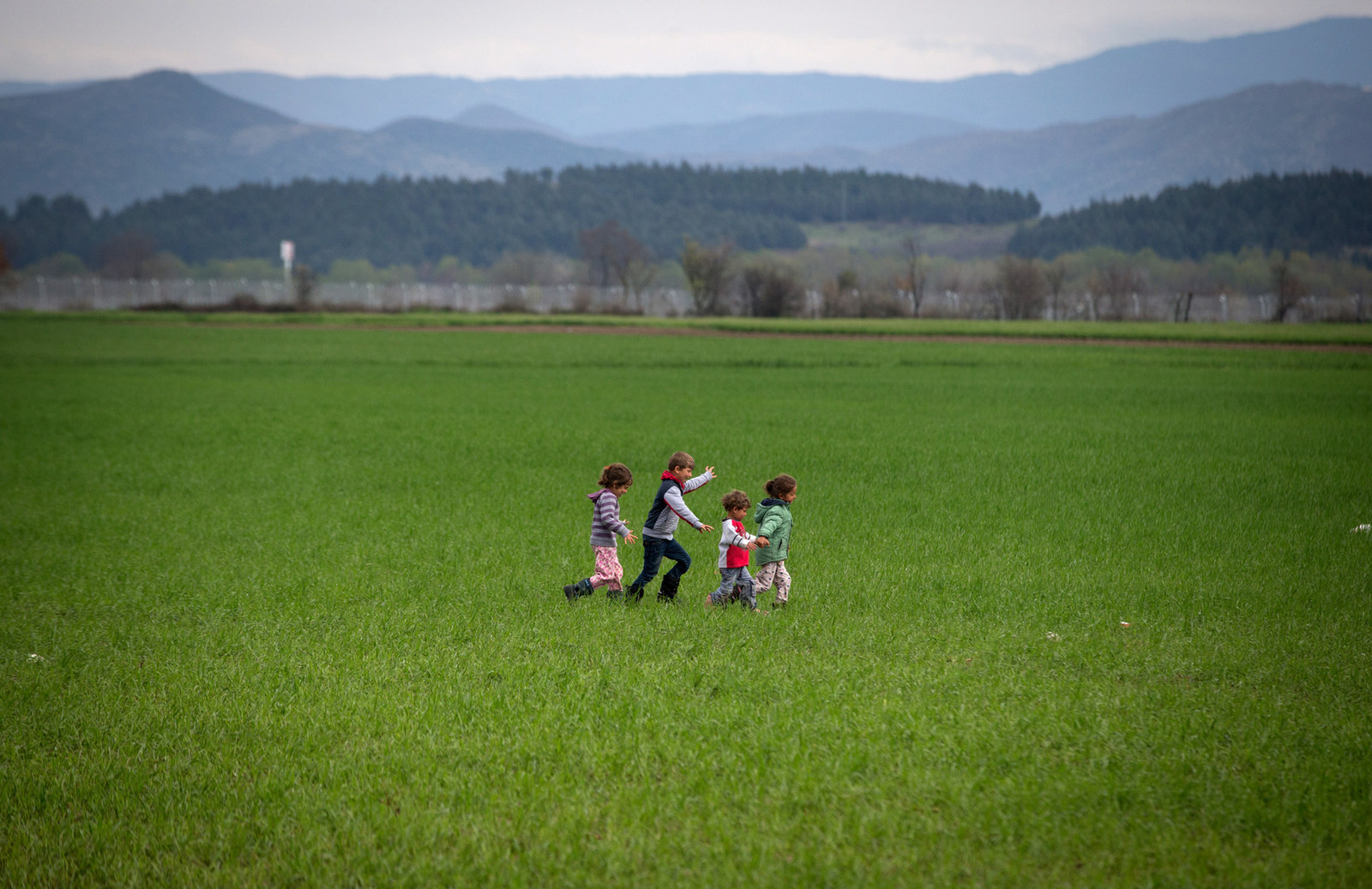 When children do go missing, lawyers and NGOs complain that not enough is done to investigate the disappearances of these young people.

Some police forces are reporting potentially trafficked children who have gone missing as "low" or "medium" risk.
The introduction of an "absent" category to police forces across England and Wales has also caused alarm among child protection experts as it simply logs the event and does not require follow-up investigation.
Out of 27 police forces that responded to freedom of information requests, 20 said they would register a child as "absent" rather than "missing". Only Avon & Somerset, Essex, and Gloucestershire said they would not.
Some 1,133 children of all nationalities had been registered as "absent" in January of this year alone, our investigation found.
"Nothing is more important than keeping vulnerable children safe."
Experts told BuzzFeed News they had seen instances where missing persons reports were not filed for over a week because different police forces disagreed over whose responsibility they were. In other cases police failed to collect vital CCTV or issue "missing" alerts.

Chloe Setter, of anti-trafficking NGO ECPAT UK, said: "Children get lost in the system and there is very little communication even between neighboring police forces. Because of this lack of information sharing, children are put more at risk."
Andy Desmond, a retired police officer and expert in anti-trafficking investigations, told BuzzFeed News: "Prevention is better than cure in these cases. So there needs to be a greater liaison between police, local authorities, and immigration officials to identify potential victims when they first present to the authorities. Then they can put in extra safeguarding measures to prevent them from reuniting with traffickers."
BuzzFeed News has learnt the government and the national police lead for missing people are now reviewing the use of the absent category for missing people.
Protective measures falter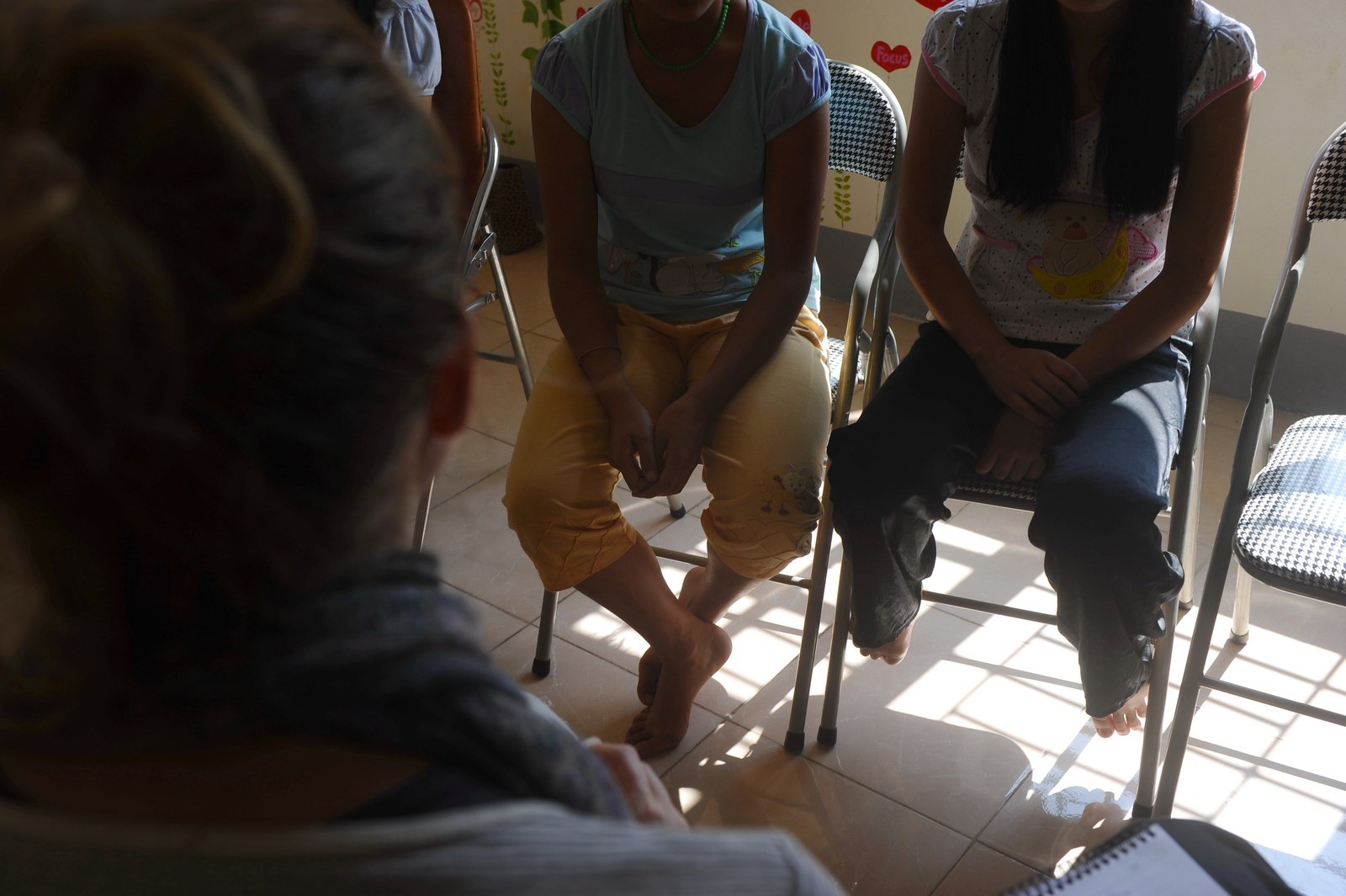 Late last year, a pilot scheme was underway to test the idea of providing trafficked children with an independent adult advocate with whom they could build a trusting relationship.

The trial was praised by NGOs, including ECPAT and Barnardo's, and the academic team brought in to independently evaluate the scheme found: "Taken together, evidence from the trial suggests that advocates added value to existing provision, to the satisfaction of the children and most stakeholders."
But, when the Home Office published its version of the analysis, based on the same academics' report, it concluded that the scheme was not good enough. The trial was dropped.
Officials pledged to explore alternatives and present them to parliament by March. However no plan has yet been finalised or presented.
Labour MP Fiona Mactaggart, chair of the all-party parliamentary group on human trafficking/modern-day slavery, told BuzzFeed News she was bitterly disappointed that the pilot had not been rolled out to all trafficked children.
"It is very disappointing that the government is tolerating further delay in providing every child that is trafficked with an advocate," she said. "I suspect they are anxious about the cost of rolling it out, but it is totally unforgivable that we are allowing this situation – that is completely predictable – to continue, and that children keep going missing."
Dave Hill, president of the Association of Directors of Children's Services, called these new figures "deeply concerning" but noted they "should be viewed in the context of the overall rising numbers of children and young people arriving in the UK. In Kent, for example, we know the situation is particularly acute, their UASC [unaccompanied asylum-seeking child] population has increased by 60% in the last year."
"Our continued challenge will be to prevent children and young people from going missing in the first place and the sector continues to share good practice and learning in this area to help keep children safe from harm," he added.
A Kent county council spokesperson said: "Kent has seen an unprecedented number of unaccompanied asylum-seeking children come into the care of the county council. This has put enormous strain on all services and presented many challenges, the need for more social workers and foster carers, as well as the provision of suitable accommodation.
"Among our many challenges are young people who go missing. We are always mindful of the risks of trafficking and take appropriate steps to safeguard young people when this is suspected. In each instance we work closely with the police to ascertain the young person's whereabouts and ensure that they are safe."
When asked about the increase in missing numbers, a spokesperson representing the Home Office and the Department for Education told us they were now committed to refreshing the cross-government missing persons strategy, and aim to publish this towards the end of the summer.
The spokesperson said: "Nothing is more important than keeping vulnerable children safe – that is why when a child goes missing from care, agencies are required to follow a clear protocol agreed by local authorities and local police forces.
"For the first time we now collect national data on all children who go missing from care for any length of time – and we have placed a new requirement on councils to interview children who return from going missing within 72 hours.
"We know councils have already made good progress since the introduction of the new rules but we refuse to be complacent. We will continue to work closely with councils to ensure practice continues to improve.
"We have been clear that a national response is necessary to deal with the sharp rise in the number of unaccompanied asylum seeking children faced by some councils. We have offered additional funding to other local authorities willing to accept cases from councils with a high number."
For more on this story listen to Sunday's BBC 5 Live Investigates programme on the BBC iPlayer.