This picture has been doing the rounds and people are slightly losing their shit.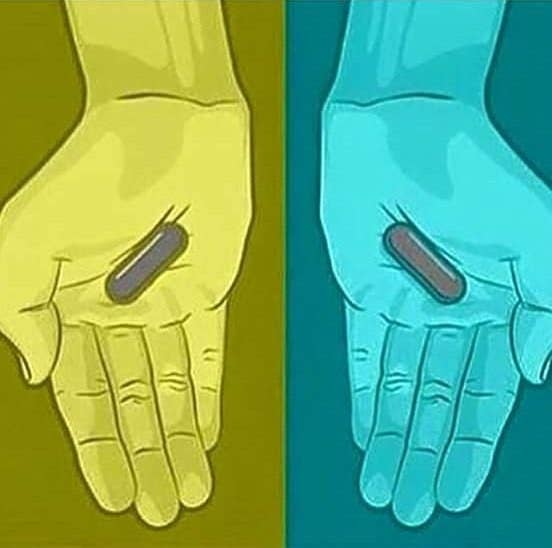 Some people see the pills as red and blue...
.. and some see grey.
Oops. Something went wrong. Please try again later
Looks like we are having a problem on the server.
So... what colour are they?
Grey, and you're a monster for bringing this into our lives.

Red and blue, and I was so much happier before this came along.