1.
The day we gasped in awe at this stunning feat of nature.
2.
The day we learned from this public service announcement about the role of the bacon butty in conflict resolution.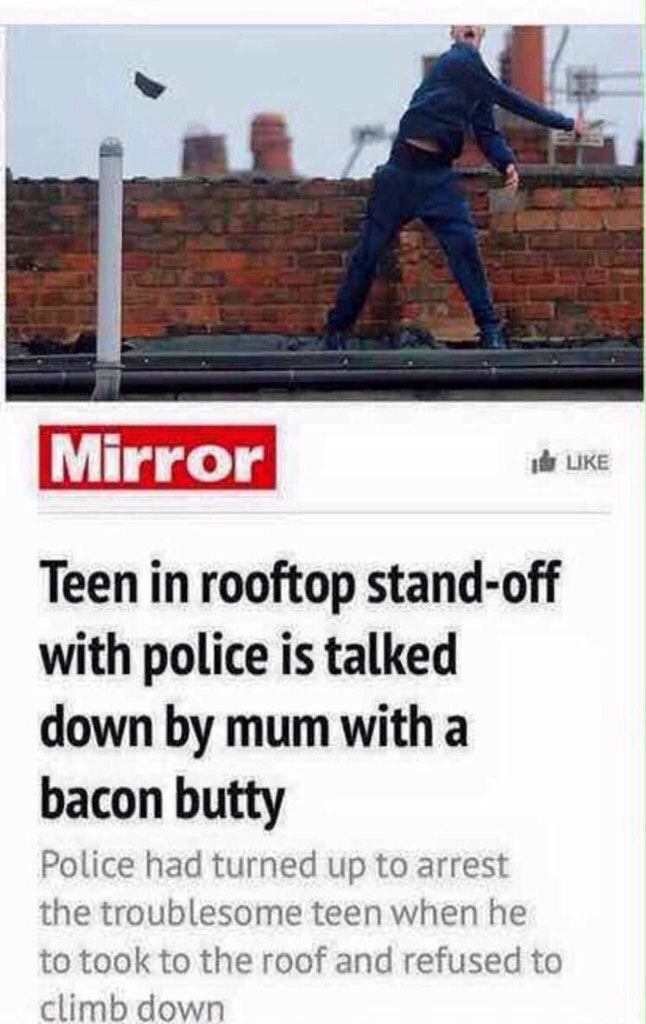 3.
The day we found out the war was actually bloody great.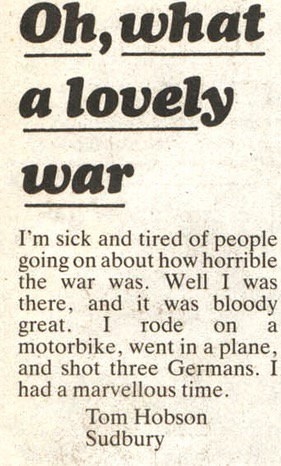 4.
Britain in the time of conflict.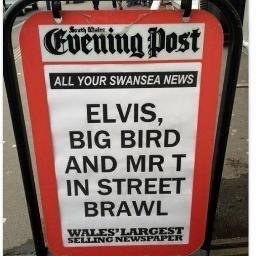 5.
The day we thought "will the fighting ever end?"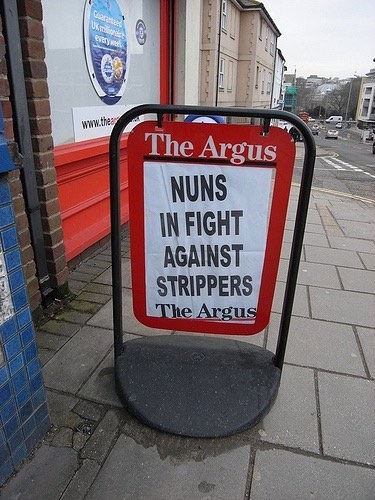 6.
The day this national state of emergency was called, and Britain flew into a blind panic.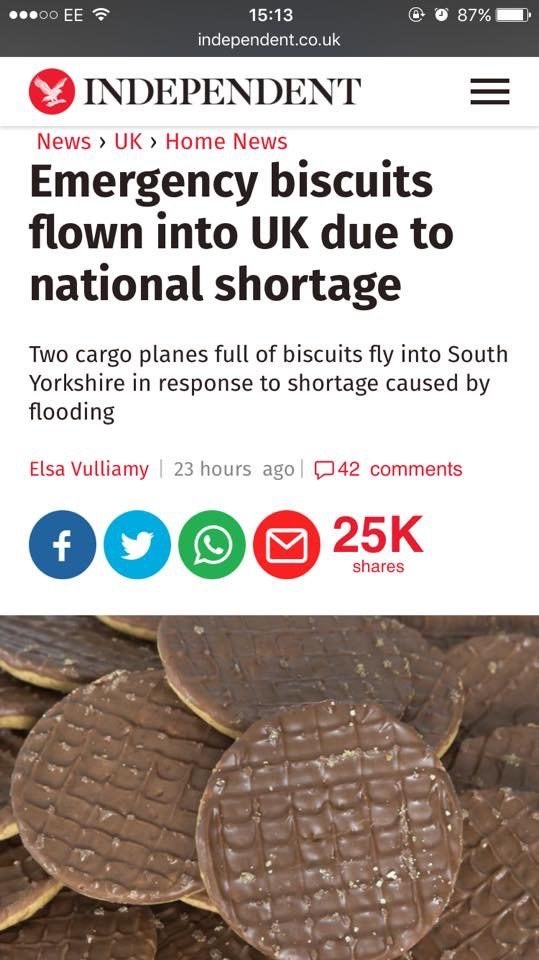 7.
That day we read about this council's counselling strategy and rubbed our goatees while nodding in agreement.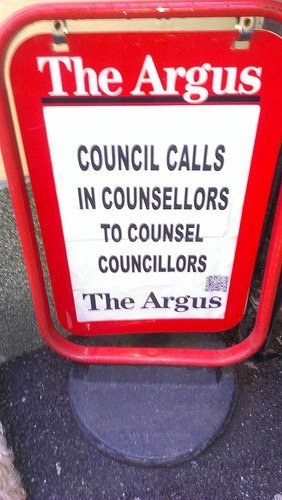 8.
The day we heard about this chilling criminal case, and never felt the same again.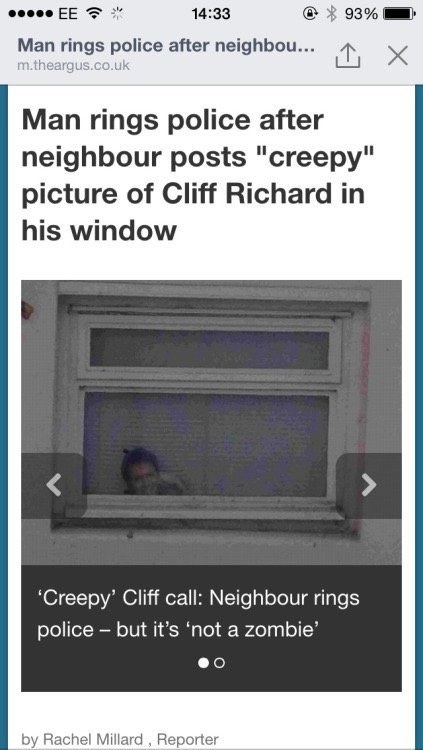 9.
That fateful day Farmfoods was faced with a close encounter.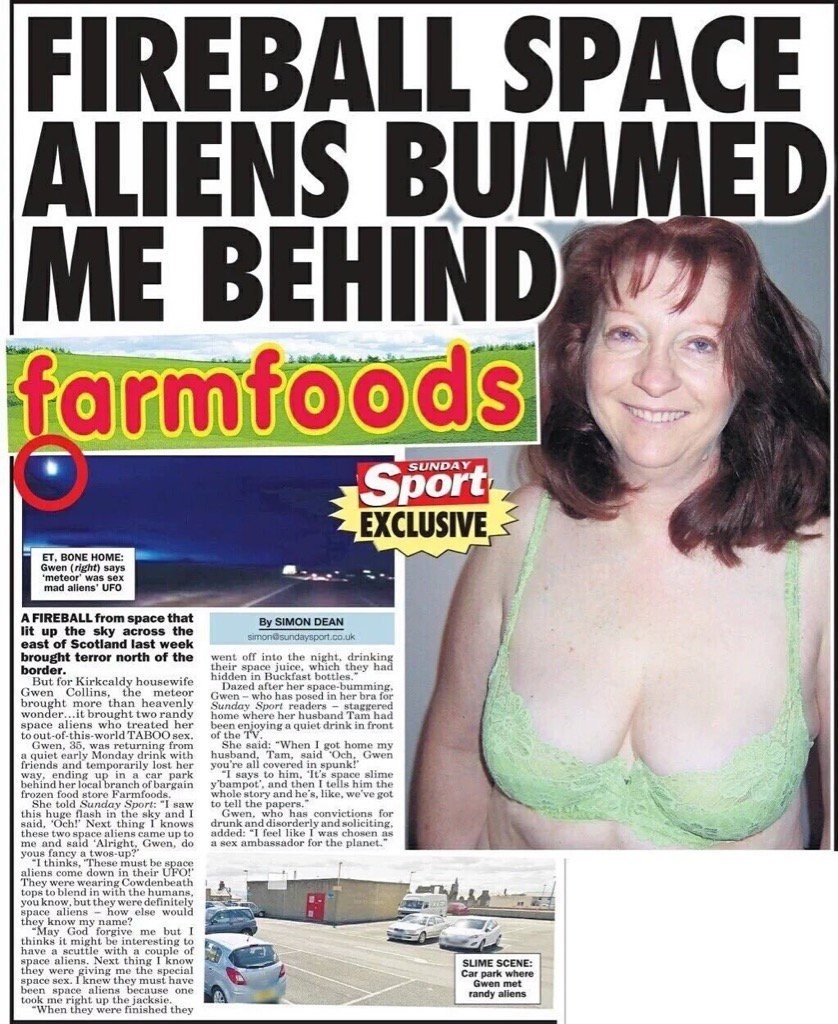 10.
The day the owl sacked off his job, and Britain waited with baited breath.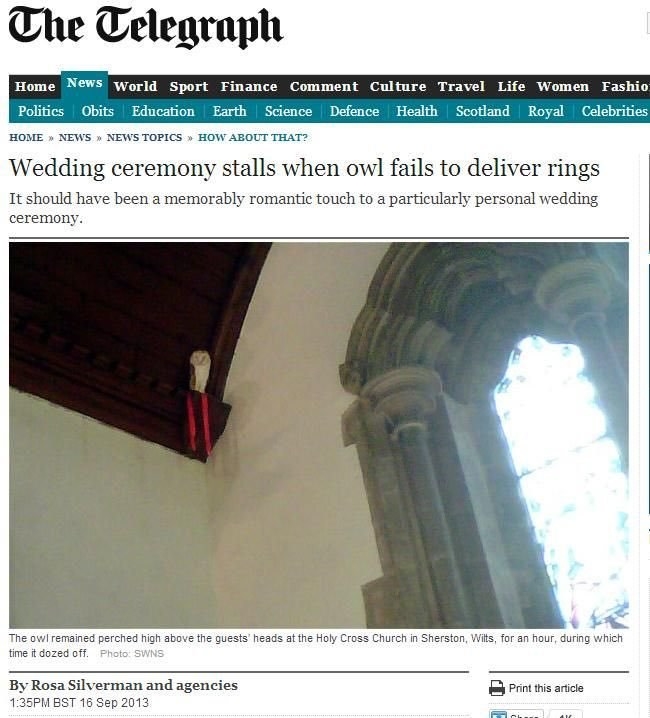 11.
The day the badgers were the housing problem.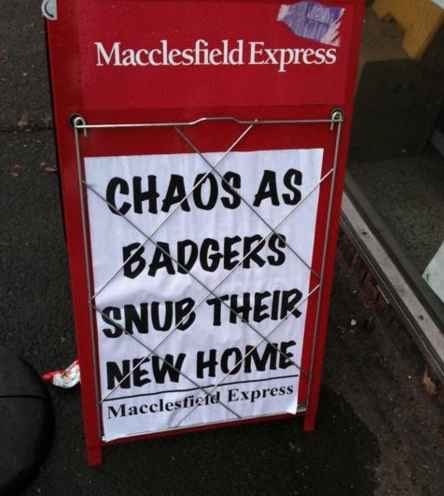 12.
The day the nation breathed a collective sigh of relief as this notorious criminal got his comeuppance.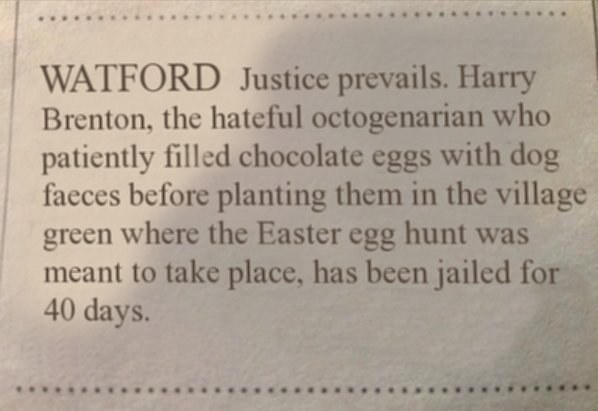 13.
The day the nation's hero finally won.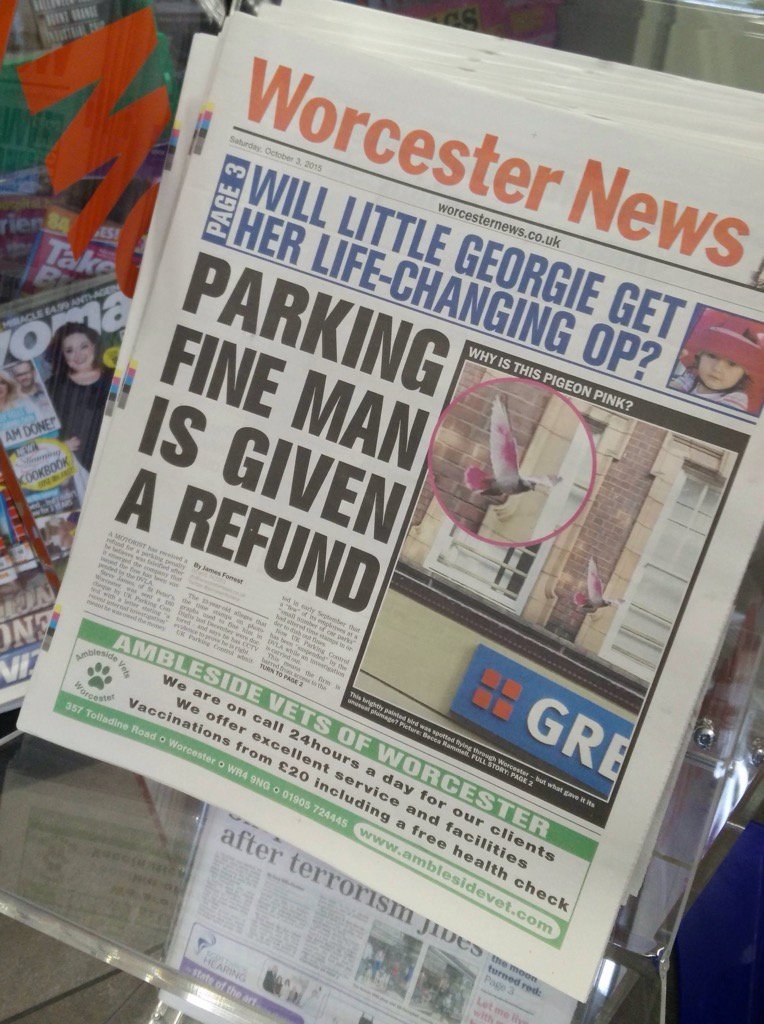 14.
The end of a national era.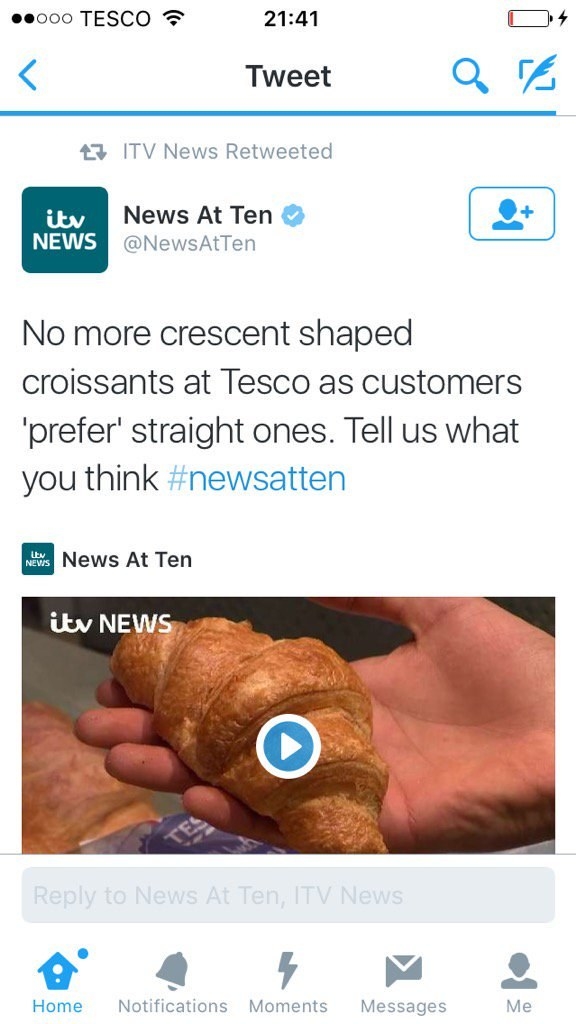 15.
The day the parrot was saved, and there were street parties nationwide.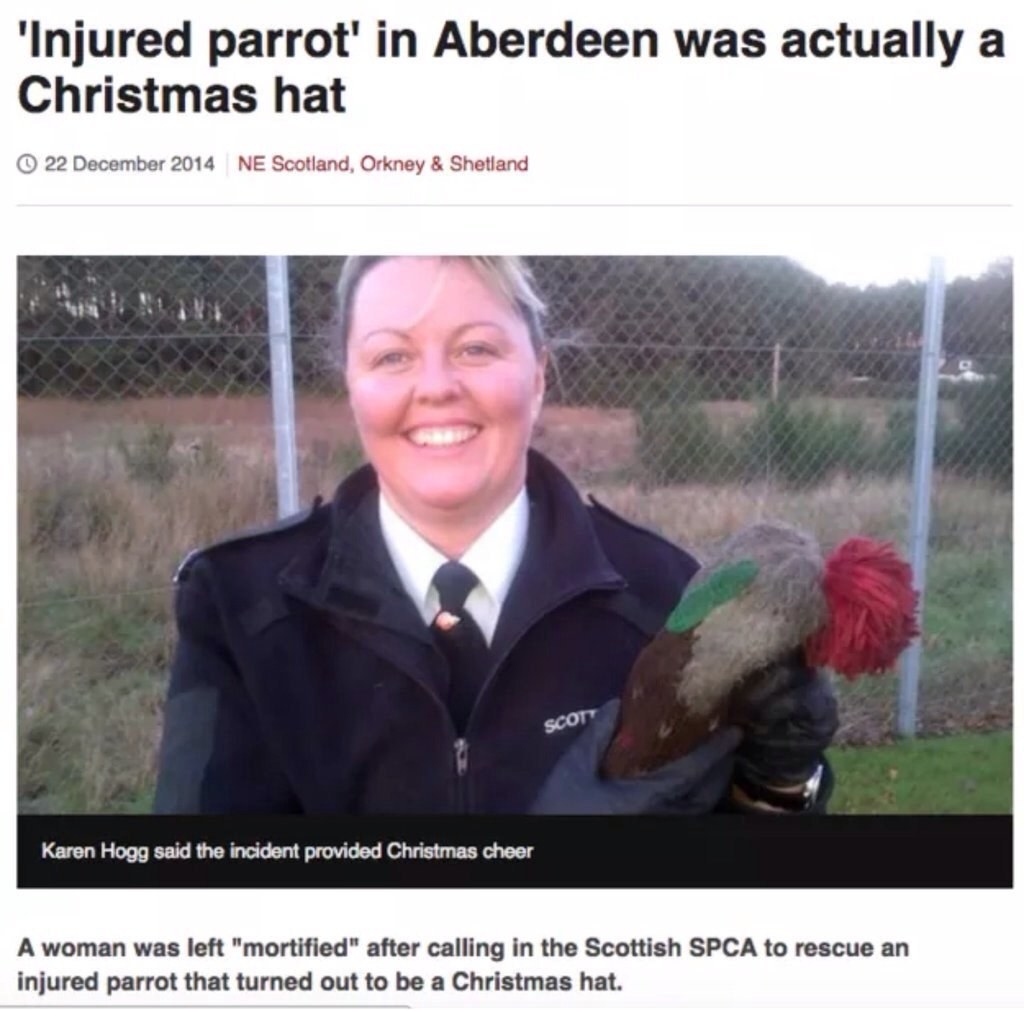 16.
The day everyone giggled at the image of a bed going up a ladder and imagined Ross from Friends choreographing the whole thing.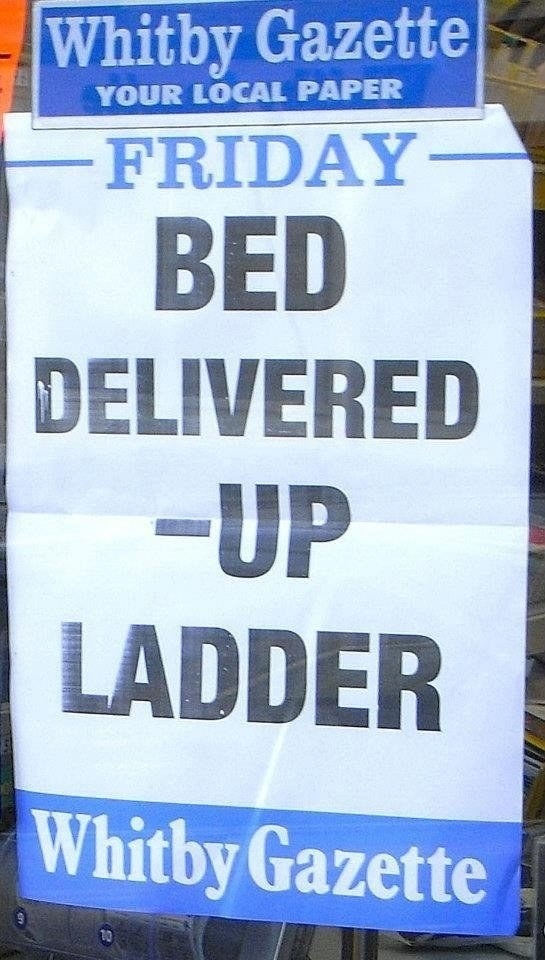 17.
The day the nation was appalled by this young man's manners.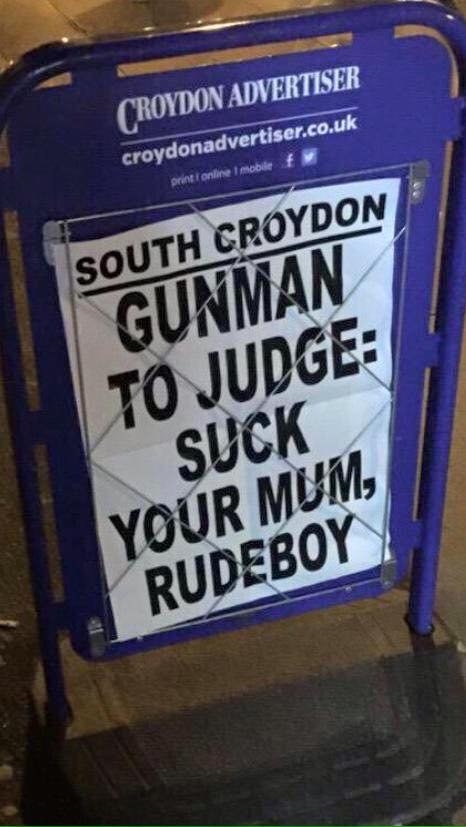 18.
The day the Isle of Man wondered who the invisible man was.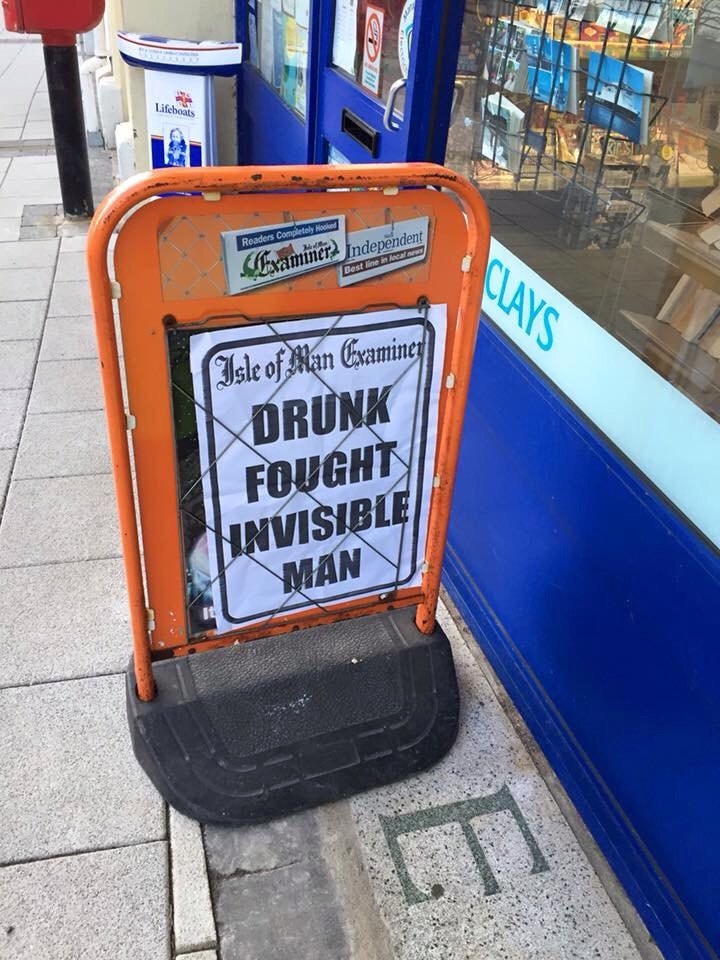 19.
That day the nation was moved by this man's shuffling plight.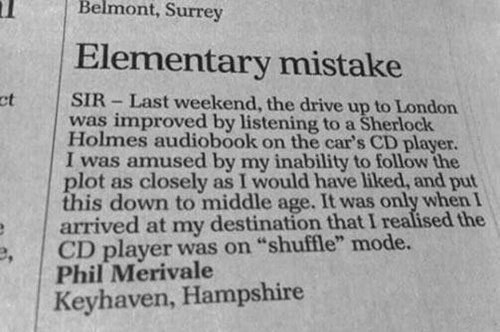 20.
The day Britain locked up their farm equipment.
21.
That joyful day with The Slipper Error, when all was right in Britain once again.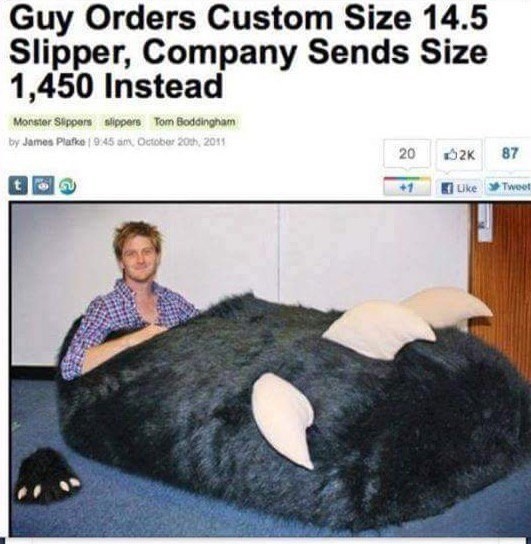 This post was created by a member of BuzzFeed Community, where anyone can post awesome lists and creations.
Learn more
or
post your buzz!