1.
Maya Angelou - Still I Rise
You may write me down in history
With your bitter, twisted lies,
You may tread me in the very dirt
But still, like dust, I'll rise.
Does my sassiness upset you?
Why are you beset with gloom?
'Cause I walk like I've got oil wells
Pumping in my living room.
Just like moons and like suns,
With the certainty of tides,
Just like hopes springing high,
Still I'll rise.
Did you want to see me broken?
Bowed head and lowered eyes?
Shoulders falling down like teardrops.
Weakened by my soulful cries.
Does my haughtiness offend you?
Don't you take it awful hard
'Cause I laugh like I've got gold mines
Diggin' in my own back yard.
You may shoot me with your words,
You may cut me with your eyes,
You may kill me with your hatefulness,
But still, like air, I'll rise.
Does my sexiness upset you?
Does it come as a surprise
That I dance like I've got diamonds
At the meeting of my thighs?
Out of the huts of history's shame
I rise
Up from a past that's rooted in pain
I rise
I'm a black ocean, leaping and wide,
Welling and swelling I bear in the tide.
Leaving behind nights of terror and fear
I rise
Into a daybreak that's wondrously clear
I rise
Bringing the gifts that my ancestors gave,
I am the dream and the hope of the slave.
I rise
I rise
I rise.
2.
W. B. Yeats - He Wishes for the Cloths of Heaven
Had I the heavens' embroidered cloths,
Enwrought with golden and silver light,
The blue and the dim and the dark cloths
Of night and light and the half-light,
I would spread the cloths under your feet:
But I, being poor, have only my dreams;
I have spread my dreams under your feet;
Tread softly because you tread on my dreams.
3.
John Montague - The Locket
Sing a last song
for the lady who has gone,
fertile source of guilt and pain.
The worst birth in the annals of Brooklyn,
that was my cue to come on,
my first claim to fame.
Naturally, she longed for a girl,
and all my infant curls of brown
couldn't excuse my double blunder
coming out the wrong sex,
and the wrong way around.
Not readily forgiven,
So you never nursed me
and when all my father's songs
couldn't sweeten the lack of money,
"When poverty comes throught the door
love flies up your chimney",
your favourite saying.
Then you gave me away,
might never have known me,
if I had not cycled down
to court you like a young man,
teasingly untying your apron,
drinking by the fire, yarning
Of your wild, young days
which didn't last long, for you,
lovely Molly, the belle of your small town,
landed up mournful and chill
as the constant rain that lashes it
wound into your cocoon of pain.
Standing in that same hallway,
"Don't come again." you say, roughly,
"I start to get fond of you, John,
and then you are up and gone";
the harsh logic of a forlorn woman
resigned to being alone.
And still, mysterious blessing,
I never knew, until you were gone,
that, always around your neck
you wore an oval locket
with an old picture in it,
of a child in Brooklyn.
5.
Derek Walcott - Love After Love
The time will come
when, with elation
you will greet yourself arriving
at your own door, in your own mirror
and each will smile at the other's welcome,
and say, sit here. Eat.
You will love again the stranger who was your self.
Give wine. Give bread. Give back your heart
to itself, to the stranger who has loved you
all your life, whom you ignored
for another, who knows you by heart.
Take down the love letters from the bookshelf,
the photographs, the desperate notes,
peel your own image from the mirror.
Sit. Feast on your life.
6.
U. A. Fanthorpe - Atlas
There is a kind of love called maintenance,
Which stores the WD40 and knows when to use it;
Which checks the insurance, and doesn't forget
The milkman; which remembers to plant bulbs;
Which answers letters; which knows the way
The money goes, which deals with dentists
And Road Fund Tax and meeting trains,
And postcards to the lonely; which upholds
The permanently rickety elaborate
Structures of living; which is Atlas.
And maintenance is the sensible side of love,
Which knows what time and weather are doing
To my brickwork; insulates my faulty wiring;
Laughs at my dryrotten jokes; remembers
My need for gloss and grouting; which keeps
My suspect edifice upright in the air,
As Atlas did the sky.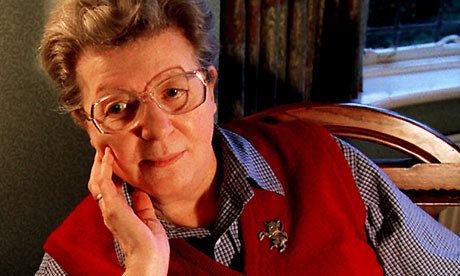 7.
Terrance Hayes - God is an American
I still love words. When we make love in the morning,
your skin damp from a shower, the day calms.
Shadenfreude may be the best way to name the covering
of adulthood, the powdered sugar on a black shirt. I am
alone now on the top floor pulled by obsession, the ink
on my fingers. And sometimes it is a difficult name.
Sometimes it is like the world before America, the kin-
ship of fools and hunters, the children, the dazed dream
of mothers with no style. A word can be the boot print
in a square of fresh cement and the glaze of morning.
Your response to my kiss is I have a cavity. I am in
love with incompletion. I am clinging to your moorings.
Yes, I have a pretty good idea what beauty is. It survives
alright. It aches like an open book. It makes it difficult to live.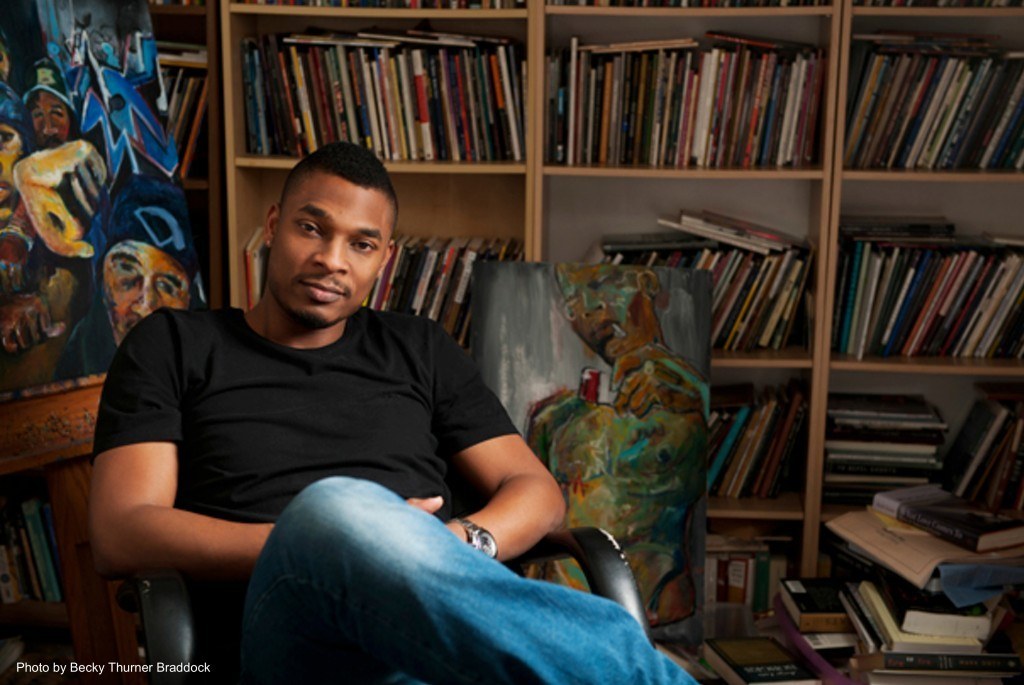 9.
Patrick Kavanagh - Canal Bank Walk
Leafy-with-love banks and the green waters of the canal
Pouring redemption for me, that I do
The will of God, wallow in the habitual, the banal,
Grow with nature again as before I grew.
The bright stick trapped, the breeze adding a third
Party to the couple kissing on an old seat,
And a bird gathering materials for the nest for the Word
Eloquently new and abandoned to its delirious beat.
O unworn world enrapture me, encapture me in a web
Of fabulous grass and eternal voices by a beech,
Feed the gaping need of my senses, give me ad lib
To pray unselfconsciously with overflowing speech
For this soul needs to be honoured with a new dress woven
From green and blue things and arguments that cannot be proven.
10.
Sylvia Plath - Mirror
I am silver and exact. I have no preconceptions.
Whatever I see I swallow immediately
Just as it is, unmisted by love or dislike.
I am not cruel, only truthful "
The eye of a little god, four-cornered.
Most of the time I meditate on the opposite wall.
It is pink, with speckles. I have looked at it so long
I think it is part of my heart. But it flickers.
Faces and darkness separate us over and over.
Now I am a lake. A woman bends over me,
Searching my reaches for what she really is.
Then she turns to those liars, the candles or the moon.
I see her back, and reflect it faithfully.
She rewards me with tears and an agitation of hands.
I am important to her. She comes and goes.
Each morning it is her face that replaces the darkness.
In me she has drowned a young girl, and in me an old woman
Rises toward her day after day, like a terrible fish.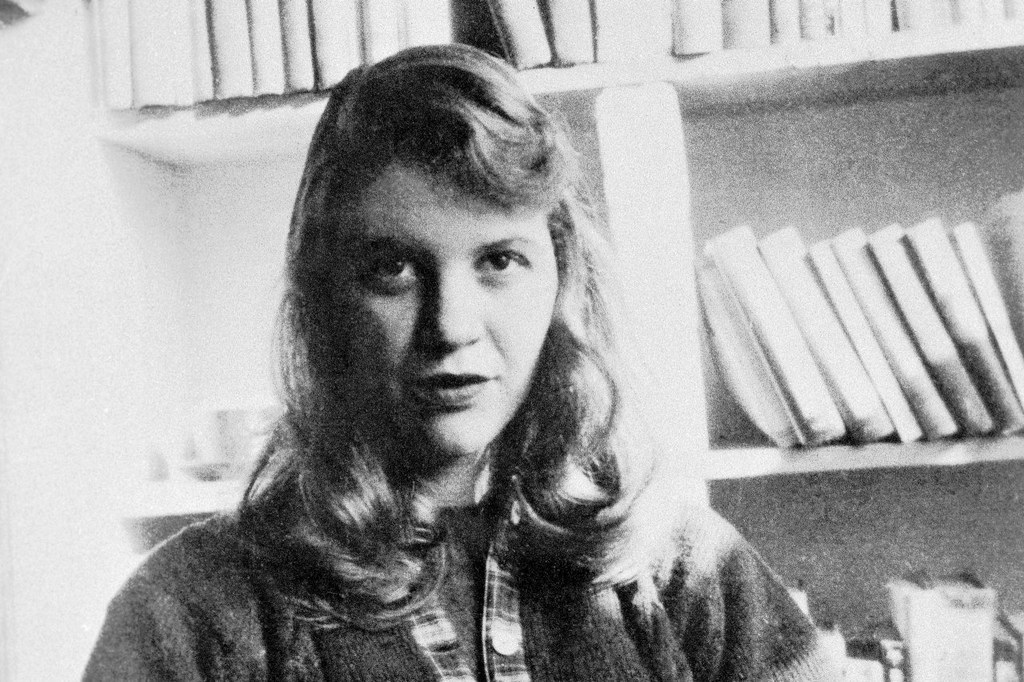 11.
Robert Frost - Stopping By Woods on a Snowy Evening
Whose woods these are I think I know.
His house is in the village, though;
He will not see me stopping here
To watch his woods fill up with snow.
My little horse must think it queer
To stop without a farmhouse near
Between the woods and frozen lake
The darkest evening of the year.
He gives his harness bells a shake
To ask if there is some mistake.
The only other sound's the sweep
Of easy wind and downy flake.
The woods are lovely, dark, and deep,
But I have promises to keep,
And miles to go before I sleep,
And miles to go before I sleep.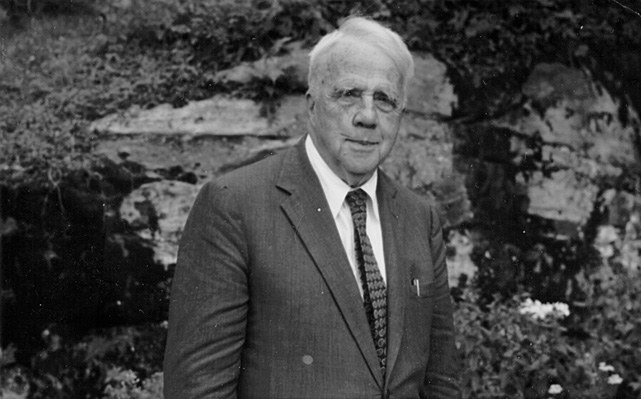 12.
If - Rudyard Kipling
If you can keep your head when all about you
Are losing theirs and blaming it on you;
If you can trust yourself when all men doubt you,
But make allowance for their doubting too:
If you can wait and not be tired by waiting,
Or, being lied about, don't deal in lies,
Or being hated don't give way to hating,
And yet don't look too good, nor talk too wise;
If you can dream---and not make dreams your master;
If you can think---and not make thoughts your aim,
If you can meet with Triumph and Disaster
And treat those two impostors just the same:.
If you can bear to hear the truth you've spoken
Twisted by knaves to make a trap for fools,
Or watch the things you gave your life to, broken,
And stoop and build'em up with worn-out tools;
If you can make one heap of all your winnings
And risk it on one turn of pitch-and-toss,
And lose, and start again at your beginnings,
And never breathe a word about your loss:
If you can force your heart and nerve and sinew
To serve your turn long after they are gone,
And so hold on when there is nothing in you
Except the Will which says to them: "Hold on!"
If you can talk with crowds and keep your virtue,
Or walk with Kings---nor lose the common touch,
If neither foes nor loving friends can hurt you,
If all men count with you, but none too much:
If you can fill the unforgiving minute
With sixty seconds' worth of distance run,
Yours is the Earth and everything that's in it,
And---which is more---you'll be a Man, my son!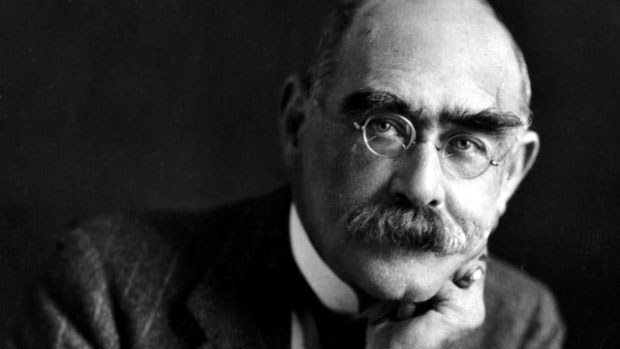 13.
Pablo Neruda - If You Forget Me
I want you to know
one thing.
You know how this is:
if I look
at the crystal moon, at the red branch
of the slow autumn at my window,
if I touch
near the fire
the impalpable ash
or the wrinkled body of the log,
everything carries me to you,
as if everything that exists,
aromas, light, metals,
were little boats
that sail
toward those isles of yours that wait for me.
Well, now,
if little by little you stop loving me
I shall stop loving you little by little.
If suddenly
you forget me
do not look for me,
for I shall already have forgotten you.
If you think it long and mad,
the wind of banners
that passes through my life,
and you decide
to leave me at the shore
of the heart where I have roots,
remember
that on that day,
at that hour,
I shall lift my arms
and my roots will set off
to seek another land.
But
if each day,
each hour,
you feel that you are destined for me
with implacable sweetness,
if each day a flower
climbs up to your lips to seek me,
ah my love, ah my own,
in me all that fire is repeated,
in me nothing is extinguished or forgotten,
my love feeds on your love, beloved,
and as long as you live it will be in your arms
without leaving mine.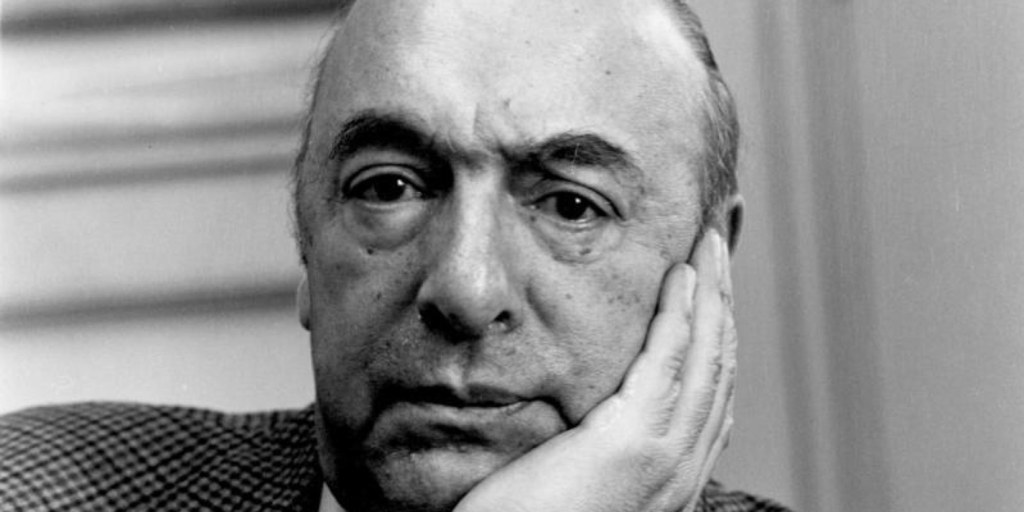 14.
Margaret Atwood - Variation On The Word Sleep
I would like to watch you sleeping,
which may not happen.
I would like to watch you,
sleeping. I would like to sleep
with you, to enter
your sleep as its smooth dark wave
slides over my head
and walk with you through that lucent
wavering forest of bluegreen leaves
with its watery sun & three moons
towards the cave where you must descend,
towards your worst fear
I would like to give you the silver
branch, the small white flower, the one
word that will protect you
from the grief at the center
of your dream, from the grief
at the center I would like to follow
you up the long stairway
again & become
the boat that would row you back
carefully, a flame
in two cupped hands
to where your body lies
beside me, and as you enter
it as easily as breathing in
I would like to be the air
that inhabits you for a moment
only. I would like to be that unnoticed
& that necessary.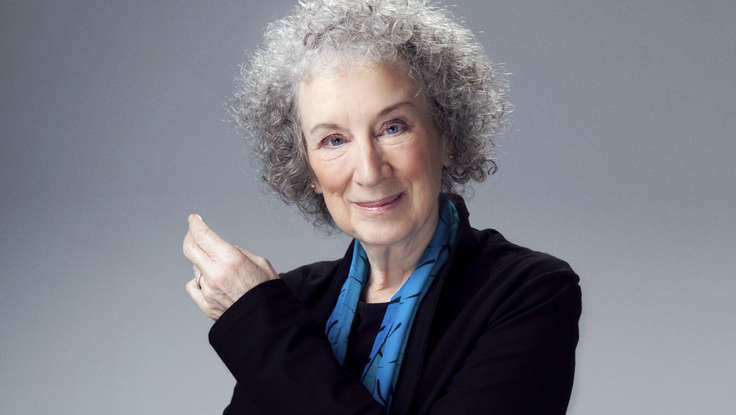 This post was created by a member of BuzzFeed Community, where anyone can post awesome lists and creations.
Learn more
or
post your buzz!
Looks like there are no comments yet.
Be the first to comment!