TikTok Is Blowing Up Over This Woman Who Might Become A Millionaire From The "Random" Subway Art She Purchased
"Maybe I fell for an elaborate tourist trap, or maybe I made one of the best decisions of my life."
You truly never know what you might find in the NYC subway. Case in point: One woman purchased artwork that could potentially be worth millions, for the low price of only $120.
Colleen Alexander was heading home from work one night when she stumbled upon an art vendor selling graffiti artwork that resembled pieces created by Banksy, an anonymous artist whose work is valued in the millions.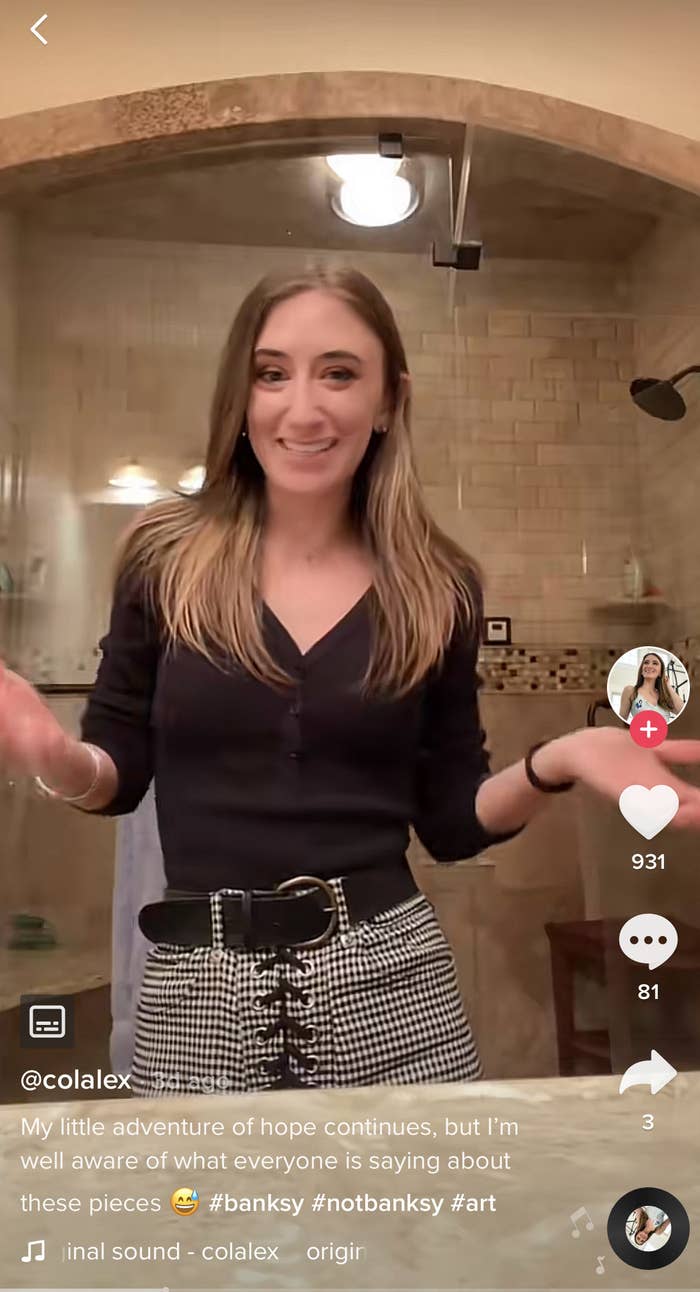 After initially passing over the art, Colleen decided to head back and ended up purchasing two for $60 each.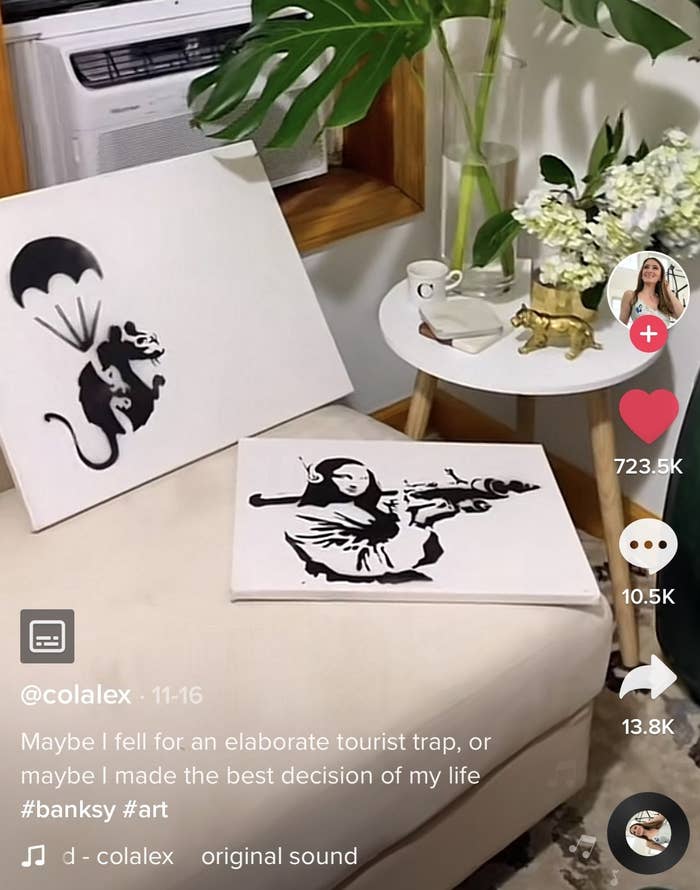 "I went back to get these pieces out of a pure gut feeling," Colleen told BuzzFeed. "I have never felt such a rush from street art before, and never felt called to buy a piece quite as strongly as I felt called to this one."
"I decided to share the video on TikTok out of pure excitement," she said. "I had already called several friends that evening to tell them my story, but I was still so full of shock and wonder that I wanted to share it more."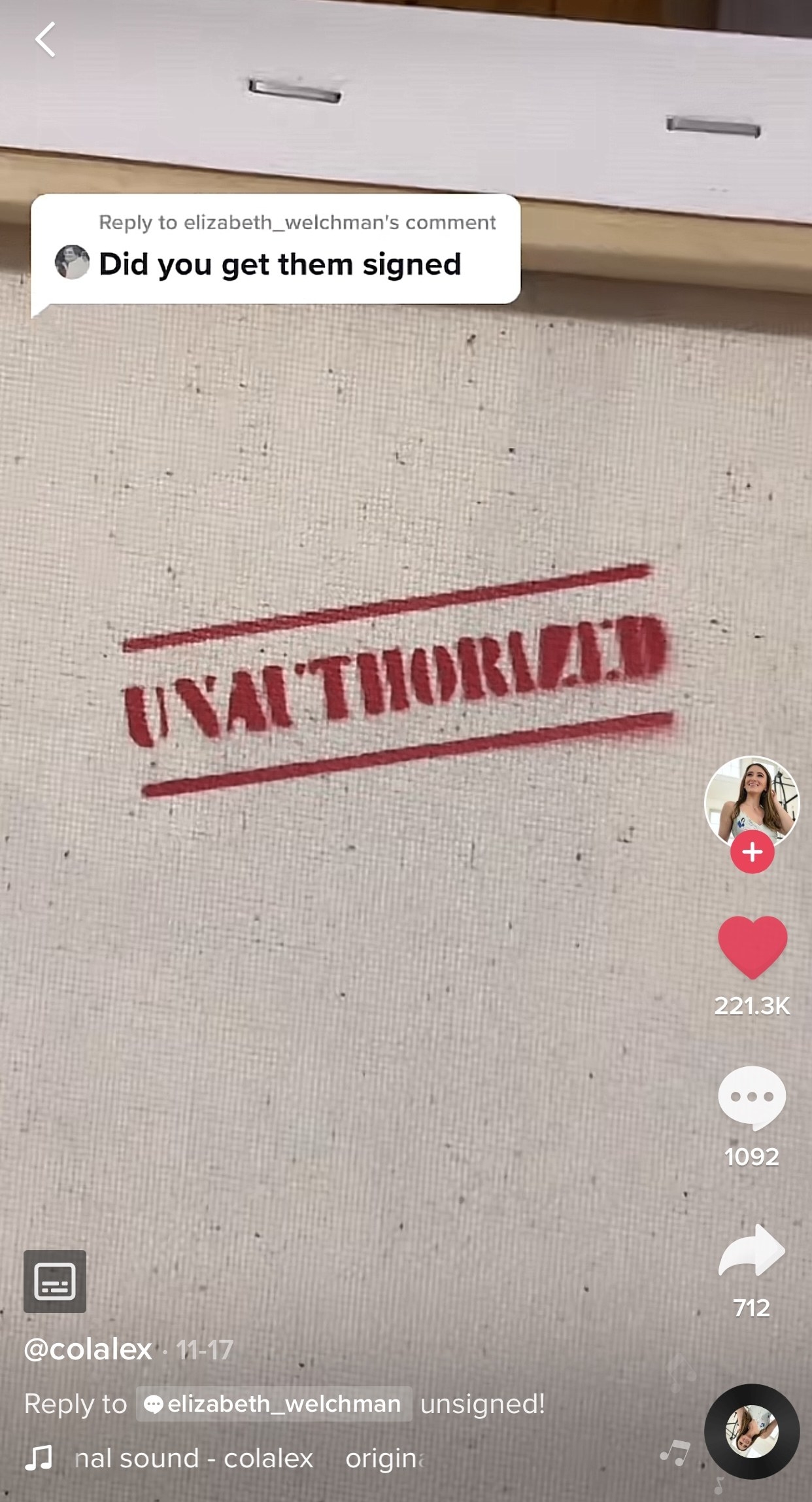 In case you're reading this and wondering why Banksy is such a big deal, I've gotcha covered.
His art ranges from custom bulletproof vests (like this one worn at Glastonbury!)...
...to murals that comment on current events...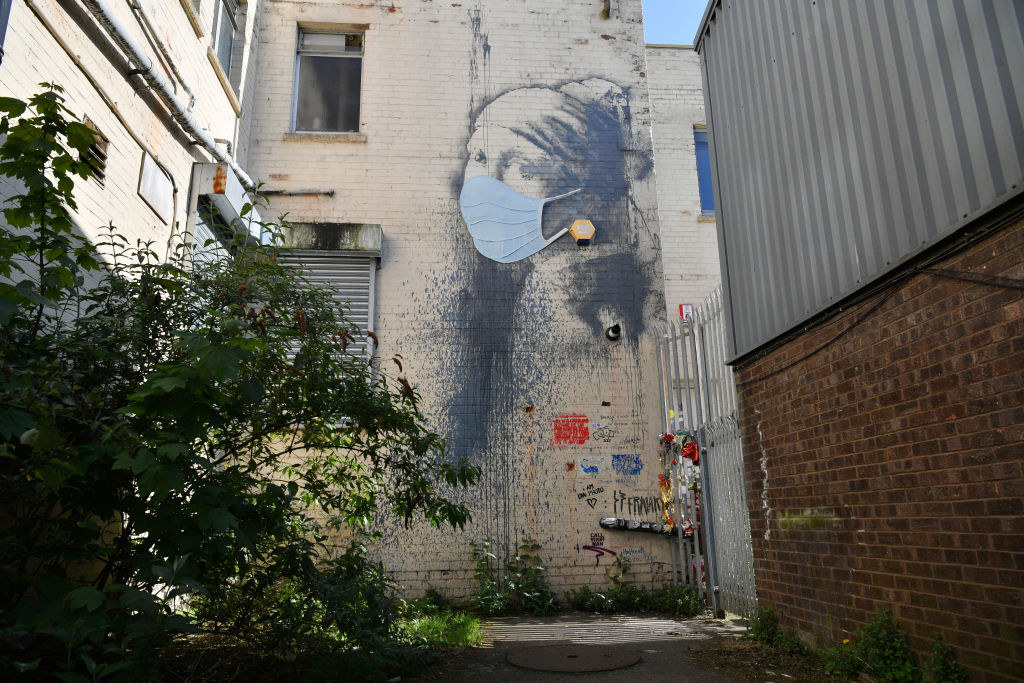 Banksy's art can sell for millions, with one of his pieces selling for a record $25.4 million — and that was after the work had been destroyed by a shredder built into the frame, in one of the artist's most infamous stunts.
This isn't the first time Banksy has secretly sold art in New York. In 2013, he sold spray-painted pieces (that are very similar to the ones Colleen snagged!) for $60 at a stall near Central Park. At the time, each piece was valued at $31,000, although many believe they would be worth far more today.
In order to find out if the art is legit, Colleen will need to have the pieces authenticated through Pest Control, the office that handles all of Banksy's paperwork.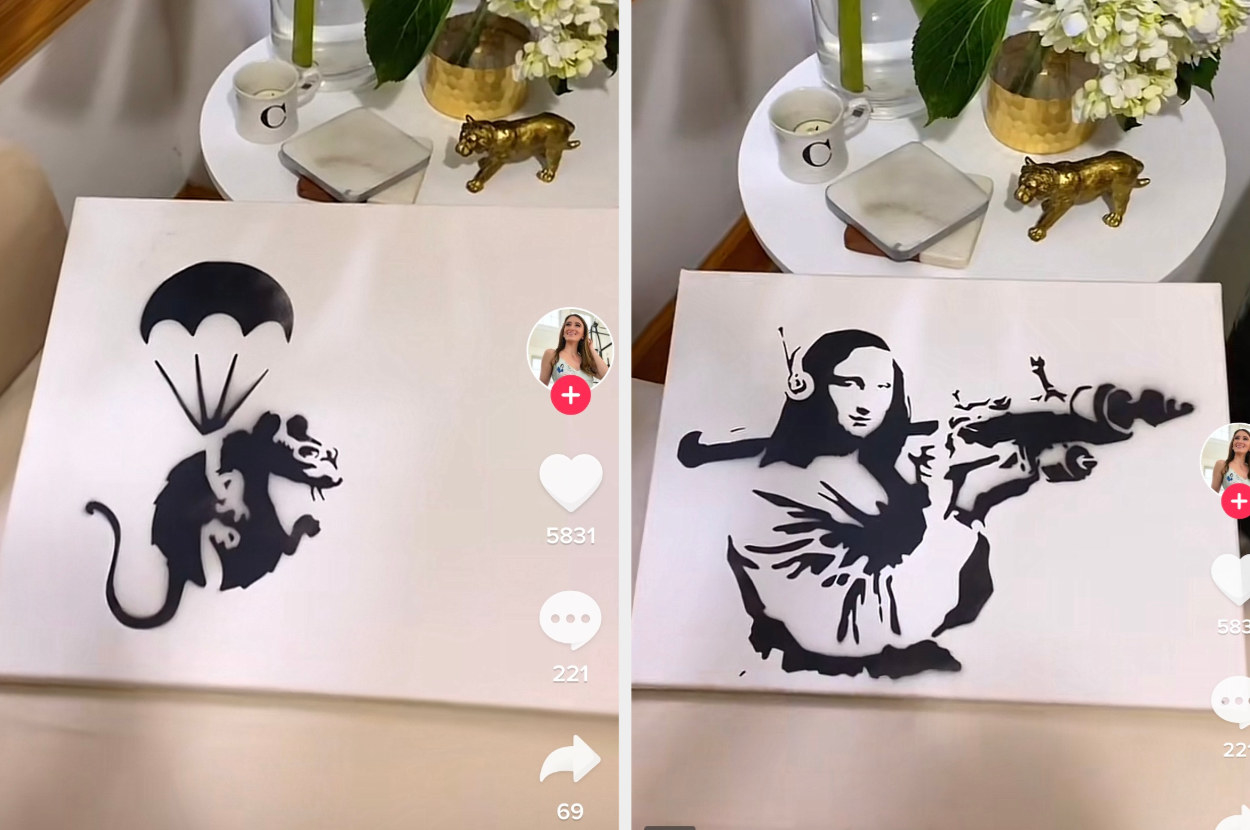 It turns out that making those TikToks will come in handy if Colleen goes through the authentication process. "To authenticate them on Pest Control, you have to supply a huge amount of detail as to how you acquired the paintings, so I recorded myself telling the basics of the story so I would not forget anything if one day I decide to authenticate them," Colleen said.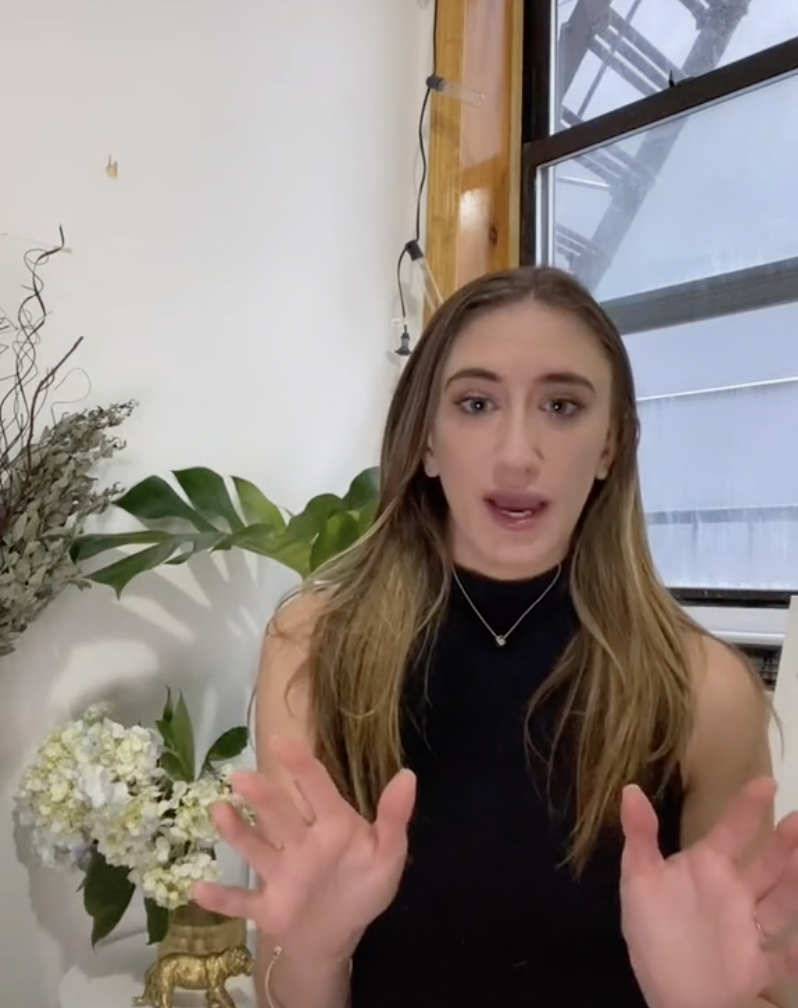 Colleen told BuzzFeed she has been blown away by the response to her story.
TikTok videos not playing for you? You might need to change the settings on your device — here's how.