Hi!
I am still looking for an ideal tool setup for light trim and shop work. A diamondback tool belt is my favorite, but it's a bit large for puttering around in the shop.
Diamondback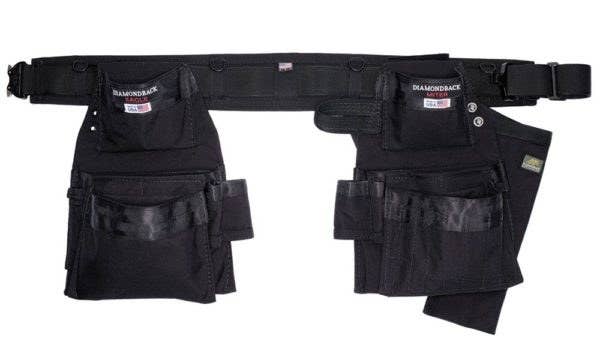 Oxy's and Cooney
I also use Occidental Leather trimmer bags on a nice belt made by Cooney. Occidental leather also makes really nice suspenders, but I use a pair of nylon suspenders made by Kuny and cost about 1/4 what the occidental suspenders cost. They work fine and I find them comfortable.
By the way, here is a nice article about tool belts history
Before the Cooney belt I used a safety belt as a tool belt. It was very comfortable, it isn't cheap and isn't easy to find any more.
I have been so beyond happy with this Badger belt of mine. Very lightweight, durable, versatile design, everything exactly as I wanted it.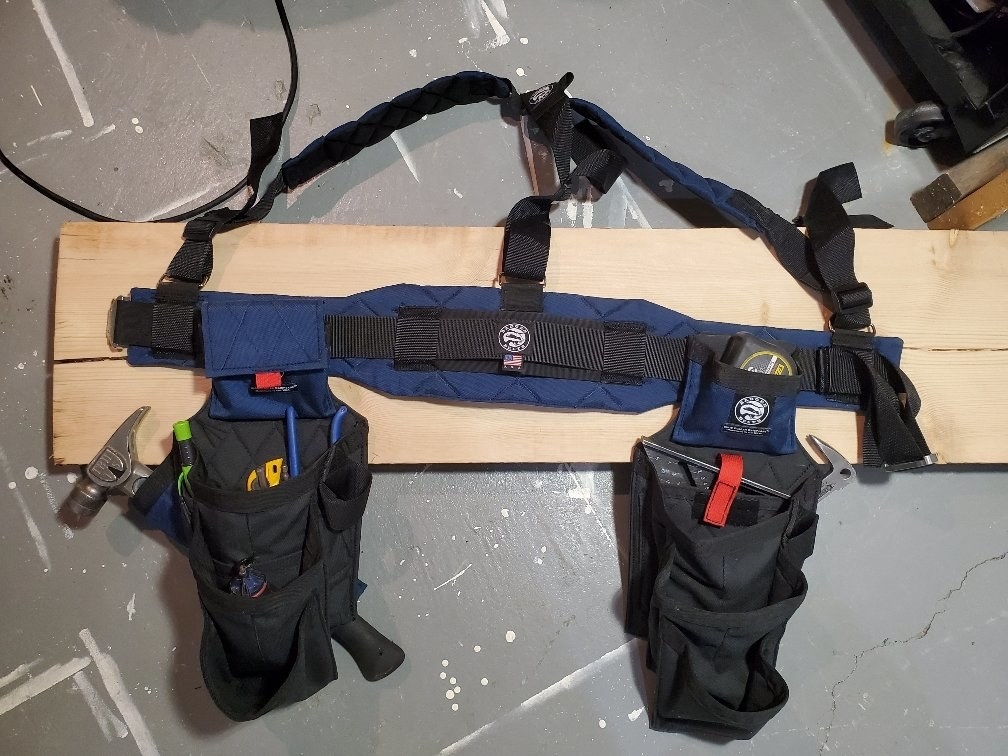 Need your help
Overall, are there any major products I've overlooked? How are the "Euro-style" tool belts like the Snickers 9770-style? Are they convenient?