Pick someone who helped discover the double helix structure of DNA.

bbc.co.uk

Via Wikipedia

Via Wikipedia

Via Wikipedia

Via Wikipedia

Pick a scientific power couple

General Electric

Via The Metropolitan Museum of Art

Antione Lavoisier and Marie-Anne Pirrette Paulze

Via itbm.nagoya-u.ac.jp

Via psychology.berkeley.edu

Christina Maslach and Philip Zimbardo

Via sleightsofmind.com

Susana Martinez-Conde and Stephen Macknik

Pick one of Kary Mullis' hobbies.

Wikipedia

Famous for receiving the Nobel Prize in Chemistry for advancement of PCR technique

Pick a free gift to get with your order from ThermoFischer.

Via ThermoFischer Scientific

Via ThermoFischer Scientific

Via Thermofischer Scientific

Lunchbox and water bottle

Via ThermoFischer Scientific
What Nucleotide Are You?
You got:

You are adenine!
Adenine is a purine found in DNA but everyone knows that the best thing it does is form ATP. ATP is the molecular unit of currency because it carries a high energy bond. You are an energetic person and carry the team.

You got:

You are thymine!
Thymine is a pyrimidine that forms hydrogen bonds to adenine in double-stranded nucleic acids. Thymine is an important element in the TATA box, which helps recruit RNA polymerase II to the DNA, initiating gene transcription. So maybe you're great at getting projects started. Or maybe you're just a huge boob.

You got:

You are cytosine!
Cytosine is a pyrimidine that pairs with guanine. It is pretty unstable and can deaminate to uracil, leading to a point mutation. Sometime this destroys protein function, but a lot point mutations exist in nature and the species survive. It's like when you ignore problems and don't die but life would be easier if you just dealt with them.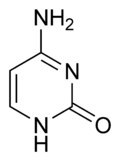 You got:

You are guanine!
Guanine is a purine which pairs up with cytosine. You guys share 3 hydrogen bonds. Guanine is derived from the word "guano," which means bird or bat poop. So make of that what you will.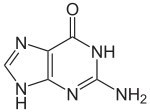 Uracil is a pyrimidine only found in RNA which is usually single stranded. According to the RNA world theory, thymine replaced you because it made DNA more stable and increased replication efficiency. Don't feel left out though - some viruses only have RNA so thymine can suck it. You may be a lone wolf but you've seen it all. TBH I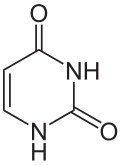 This post was created by a member of BuzzFeed Community, where anyone can post awesome lists and creations.
Learn more
or
post your buzz!