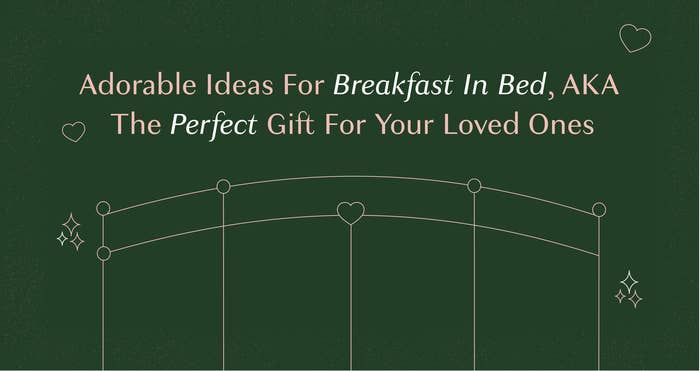 INGREDIENTS
1 3/4 cups all-purpose flour
2 tablespoons sugar
4 teaspoons baking powder
1 teaspoon salt
2 large eggs, separated
1 3/4 cups milk
1/4 cup vegetable oil
Butter for serving
Maple syrup for serving
DIRECTIONS
Set waffle iron to high heat and heat oven to 200°F. Whisk together flour, sugar, baking powder, and salt in a medium bowl and set aside.
In another medium bowl, whisk together egg yolks, milk, and oil. Add to flour mixture and whisk until lumps disappear.
In a small bowl, beat the egg whites until stiff. Fold the whites into your batter.
Ladle about 1/3 cup batter into each section of waffle iron and spread batter almost to edges. Close iron and cook 5–7 minutes.
Transfer cooked waffles to a baking sheet. Put them in the oven to keep warm while baking the rest of the waffles. Serve with butter and syrup, and enjoy while wrapped in soft, breathable bedding.
INGREDIENTS
Eggs
8 pieces bacon
2 teaspoons white vinegar
4 eggs
2 English muffins
Butter
2 tablespoons parsley, chopped
Sauce
10 tablespoons unsalted butter
3 egg yolks
1 tablespoon lemon juice
1/2 teaspoon salt
Dash of hot sauce
DIRECTIONS
First make the bacon: Heat a large skillet on medium heat. Add strips of bacon and slowly fry, turning occasionally, until the bacon is browned on both sides. Use a fork to remove bacon from the pan and set on a paper towel.
While bacon is cooking, bring poaching water to a simmer: Bring a large saucepan 2/3 filled with water to a boil, then add the vinegar. Bring water to a boil again, then lower the heat to a bare simmer.
Then make the hollandaise sauce: Melt the butter. Put the egg yolks, lemon juice, and salt in the blender and blend on medium speed for 20–30 seconds. Turn blender down to the lowest setting and dribble in the hot melted butter while continuing to blend. Transfer sauce to a container you can use for pouring.
Poach the eggs and toast the English muffins, and then assemble: Butter the bread and top with bacon. Put a poached egg on top of the bacon and pour hollandaise on top. Sprinkle with fresh parsley and bring to a loved one to enjoy after a night of perfectly temperature-regulated sleep.
3.
Potato Hash with a Fried Egg
INGREDIENTS
1 tablespoon vegetable oil
1 medium onion, sliced
Pinch of salt
1 cup potatoes with skin, diced into 1/2-inch pieces
1 teaspoon cayenne pepper
1 large egg
Thyme to garnish

DIRECTIONS
Place a large nonstick skillet over medium heat and add oil. When hot, add onion and salt. Stir for 1 minute.
Add potato and cayenne pepper to the pan. Reduce heat and cook, stirring often, about 30 minutes.
Push the hash to one side of the pan and increase the heat. Crack egg into the other side of the pan and fry.
Spoon potato and onion hash onto a plate. Top with fried egg and garnish with thyme, and bring to someone who is too comfy to leave their bed.
INGREDIENTS
2 slices whole-grain bread
1 avocado, peeled and seeded
2 tablespoons cilantro, chopped
Juice of 1/2 lime
Salt and pepper
2 eggs, fried
1 teaspoon red pepper flakes
DIRECTIONS
Toast bread until golden brown and crispy. In a small bowl, combine and mash avocado, cilantro, lime juice, salt, and pepper. Spread half of the mixture on each slice of toasted bread.
Top with fried eggs. Sprinkle with red pepper flakes. Serve atop breathable, fabulously fresh sheets.
5.
Cheese and Veggie Frittata
INGREDIENTS
1 cup mixed vegetables
6 eggs
1/2 teaspoon dried basil
1/4 teaspoon salt
1/8 teaspoon pepper
1 teaspoon vegetable oil
1 medium onion, sliced
2 garlic cloves, minced
4/3 cup shredded cheddar cheese
DIRECTIONS
In a medium saucepan, bring 2 cups salted water to a boil. Add the vegetables and cover. Cook until tender, then drain. Cut up cooked vegetables.
Whisk eggs, basil, salt, and pepper in a small bowl. Then heat oil in a nonstick skillet over medium heat. Add onion and garlic and cook, stirring occasionally, until soft.
Stir in cooked vegetables. Pour egg mixture over vegetables in the skillet. As the mixture sets around the edges of the skillet, lift portions with your spatula to let uncooked egg reach the heat. Cover and cook until set.
Sprinkle cheese on top, then cover skillet with lid and cook for 1–2 more minutes or until cheese is melted. Cut into wedges and serve to someone cozy.
6.
Buckwheat Pancakes With Berry Sauce
INGREDIENTS
6 ounces fresh berries (we used blueberries)
8 ounces organic buckwheat flour
1 teaspoon baking powder
1/2 teaspoon ground cinnamon
A pinch of salt
9 1/2 ounces milk
1 large egg
1–2 tablespoons butter
DIRECTIONS
Put berries in a pan with sugar, and cook until they start to break down. Set aside.
Mix buckwheat flour, baking powder, cinnamon, and salt in a mixing bowl. In another bowl, whisk together milk and egg. Slowly, pour egg mixture into dry ingredients bowl, whisking to create a smooth batter.
Heat a frying pan and brush the base and sides with butter. Ladle a small portion of the batter into the pan to make a pancake, and fry for 2–3 minutes on each side. Continue with the rest of the batter, and serve finished pancakes with berry sauce (but be careful of the beautiful sheets!)
INGREDIENTS
3 slices thick-cut Canadian bacon, sliced into 1/2-inch pieces
1 small red onion, sliced
1/4 cup sun-dried tomatoes packed in oil, chopped
1 tablespoon fresh oregano leaves, chopped
1 clove garlic, minced
1 9x11-inch flatbread
1/2 cup shredded provolone cheese
1/2 cup whole-milk ricotta
4 large eggs
1 tablespoon vegetable oil
Fresh basil leaves
DIRECTIONS
Preheat the oven to 425ºF.
Cook the bacon in a large skillet until crisp, about 8 minutes, and store on a paper towel–lined plate. Add the onions to the pan used for bacon and cook until soft, about 10 minutes. Add the sun-dried tomatoes, oregano, and garlic. Cook until fragrant.
Brush the flatbread with sun-dried tomato oil, then spread the onion mixture on the flatbread. Sprinkle with bacon and provolone. Spoon ricotta onto flatbread in large dollops. Place pizza in the oven and bake for about 10 minutes.
While the pizza is baking, reheat the skillet and cook the eggs until whites are set, 4–5 minutes.
Cut pizza into pieces and place a fried egg on each piece. Scatter basil leaves on top and present to a cute and comfy loved one.
8.
Open-Face Fried Egg and Ham Sandwich
INGREDIENTS
4 tablespoons butter at room temperature
8 slices sandwich bread
4 large eggs
Salt and pepper
1/4 pound sliced cheddar cheese
8 tomato slices
1/2 pound sliced ham
DIRECTIONS
Butter both sides of each slice of bread. Use remaining butter to heat a pan, and when butter has melted, crack each egg into the pan. Season with salt and pepper and fry for about 2–3 minutes.
Divide the cheese between four slices of buttered bread and place two slices of tomato on top of each piece of cheese. Divide the ham in four portions and place on top of the tomatoes. When eggs are done, place one fried egg on top of the ham and complete the sandwiches with the remaining pieces of buttered bread.
Heat the sauté pan and add sandwiches to the pan when hot. Pan-fry the sandwiches for 2–3 minutes on each side or until golden brown. Serve with love.
Be well-fed and ultra cozy this holiday season with new homewares from Macy's and Goodful.
Design: Victoria Reyes
Photo: Taylor Miller
Food stylist: Dana Bonagura