Some important things are happening in makeup right now, guys.
Like, very important things. Like, resurgence-of-all-the-best-parts-of-the-'90s things and also a new love for simple looks that anybody can get into. Bless.
If you're looking to try some of these fall trends, but you're not quite sure where to start, don't worry — we've got your back.
The main things to focus on for that perfect fall look are color-correcting, brows, and lips. Here are some tried and true tips to get each of these to work for you.

Color-correcting is basically what it sounds like: different products to help you eliminate redness, brighten dull skin, erase under-eye circles, you name it.
Color-correcting products come in five shades: green, yellow, lavender, pink, and peach. Each one does a slightly different thing, and some are used more frequently than others.
Green conceals redness. Yellow corrects dullness. Lavender balances skin with yellow undertones ("sallowness" in beauty-speak). Pink brightens dark areas. Peach masks dark circles and spots.
How do you know what to use?
It depends on your skin! You can use any of the products that would work for you, or you can use just one. The most common skin complaints are redness, dark spots, and under-eye circles.
Our models had some common skin ~situations~ going on.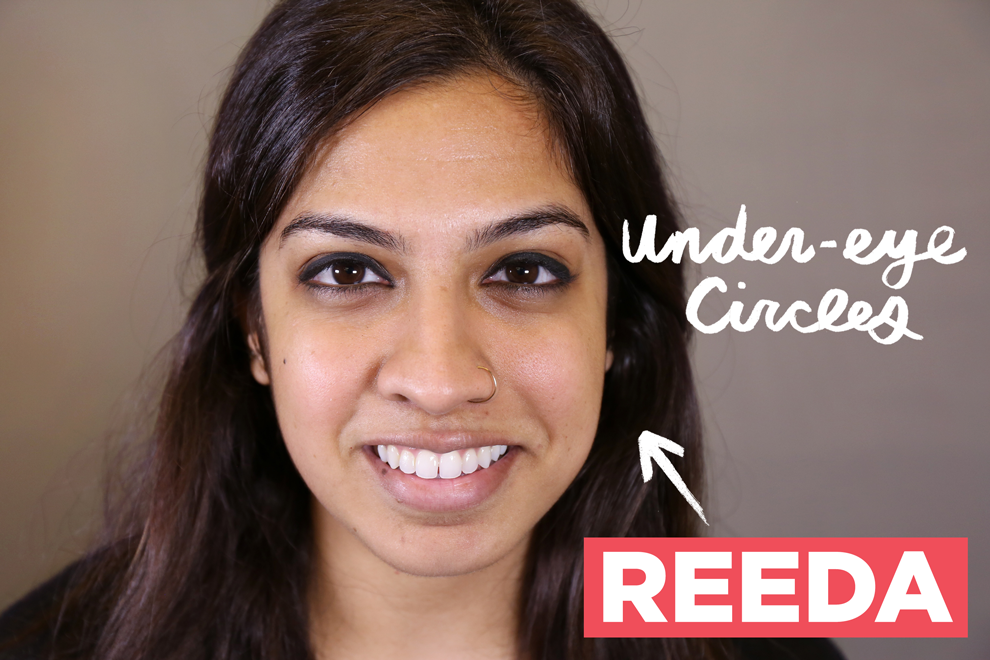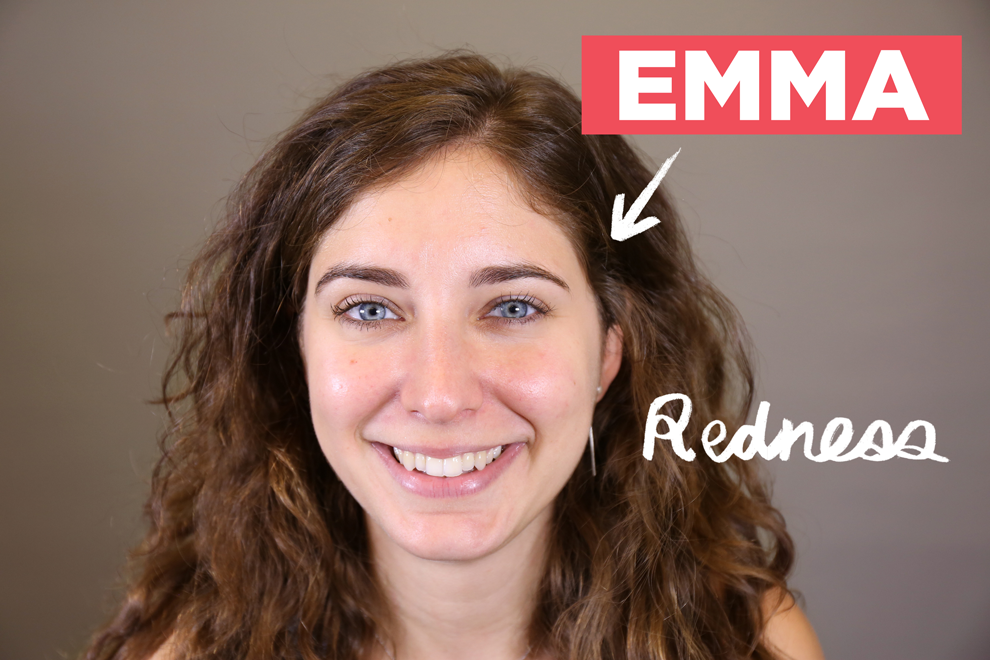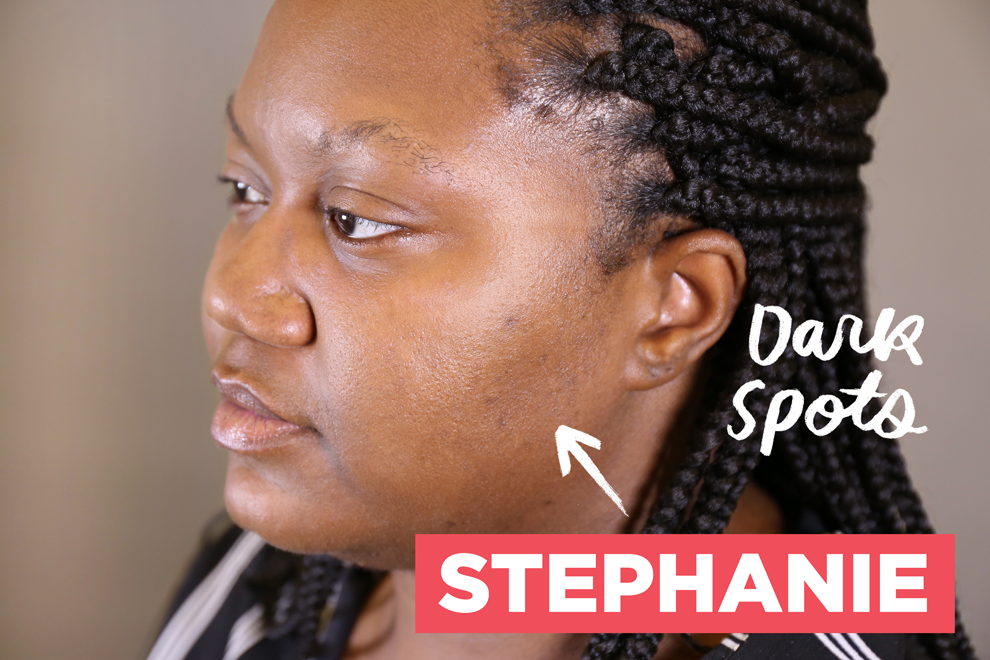 How do you use it?
Color-correcting makeup is pretty simple. Once you've isolated what you want to use, dab it onto clean, moisturized skin, then sweep and blend with your fingertips, a makeup brush, or a makeup sponge (like a beautyblender).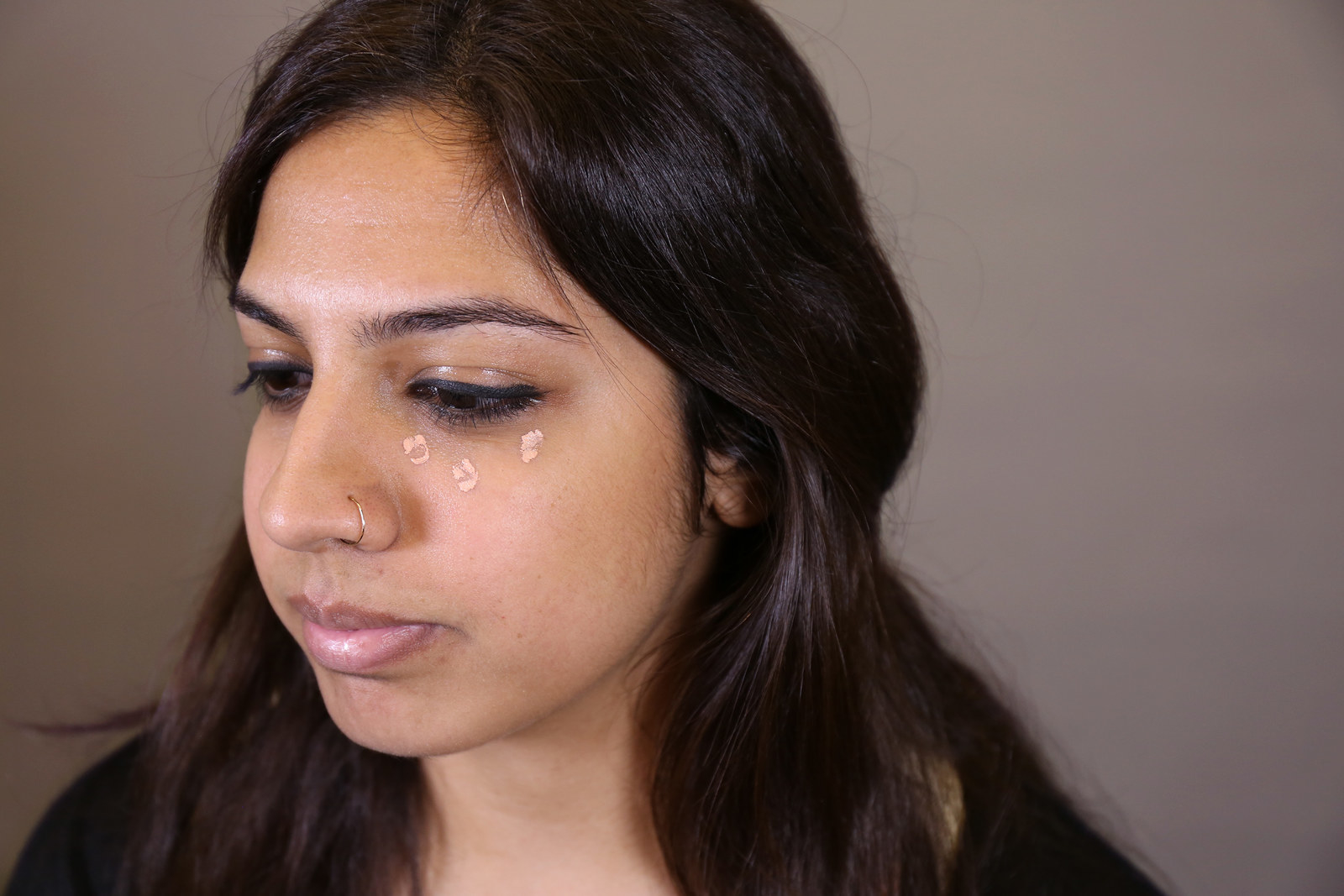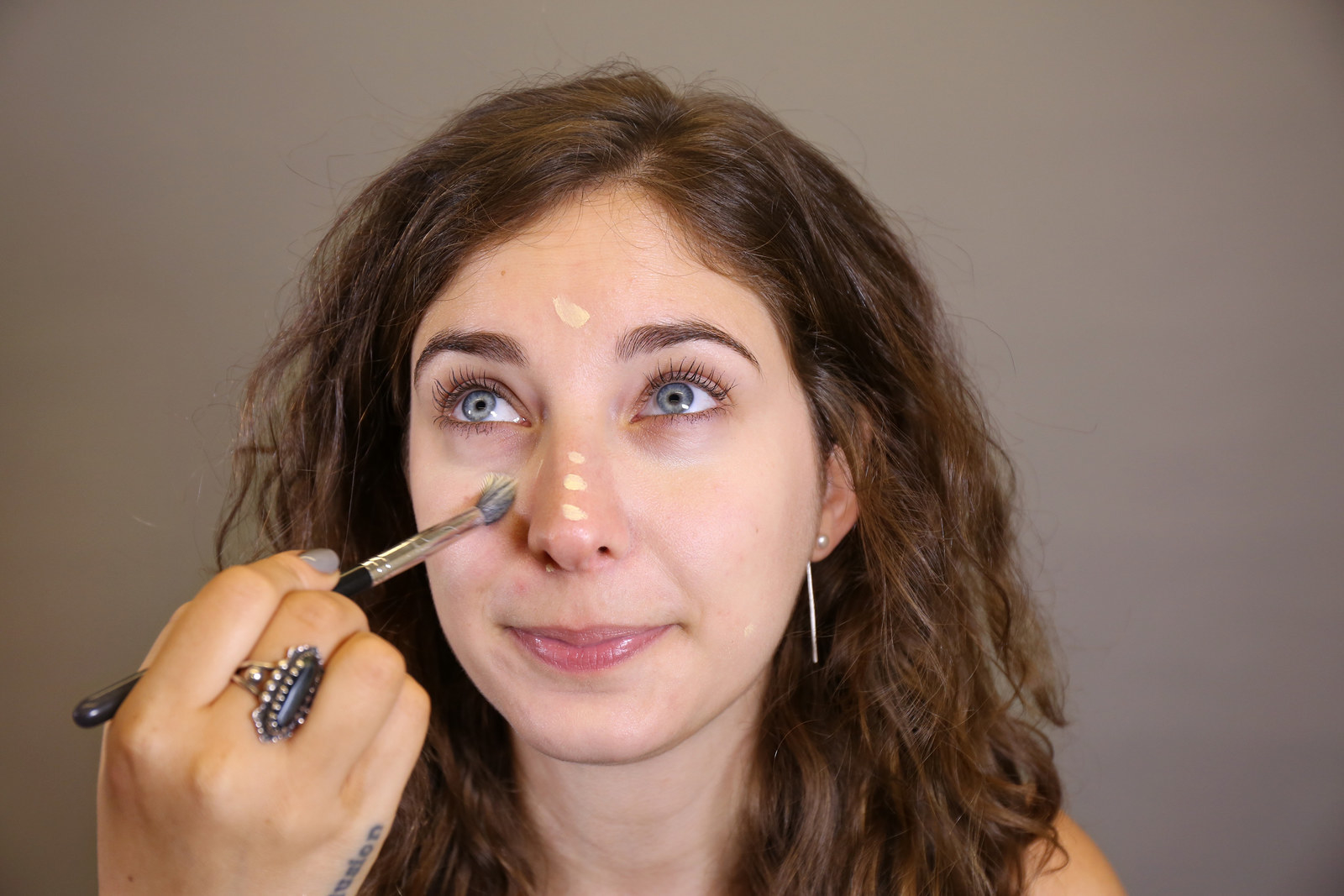 When you're done, apply foundation or a tinted moisturizer with the same blending technique you would use for your concealer, across the whole of your face.
Laura Mercier makes a great, lightweight tinted moisturizer in a ton of shades.

Brows are where it's at lately, between celeb influence and the prominence of new products designed to make your brow game strong AF.
Eyebrow grooming tutorials probably seem super overwhelming, but worry not! There are tons of products out now that go for a simpler look.
There are different kinds of brow makeup, but on the whole they fall into three categories: pomade, gel, and pencil.
Pomades fill in the brow with pigment. Pencils can define the brow — they're especially useful if you don't have a ton of eyebrow to work with. Gels set the pigment so it doesn't come off while you're out living your best life.
If you're looking to invest in your brows, Benefit is a great brand for a beginner who wants an effortless natural look (also, really cute packaging. Look at it! So cute!).
If you're rockin' thin eyebrows, start with a pencil.
A pencil gives you complete control over the shape of your brow as you draw it in. You can then add more pigment with a brush if you want to.
If you've got thicker brows, start with a pomade.
For brow pomades, you will generally need an angled brow brush. Brushes come with or without a thing on one end called a "spoolie," which helps groom your brows. Some people call it an "eyebrow wand." Either way it sounds ridiculous and looks even more ridiculous, but dang is it useful — you basically just sweep it along your brow to brush it the same way you'd brush your hair, and it makes all your eyebrow hairs lay flat in the same direction. Genius!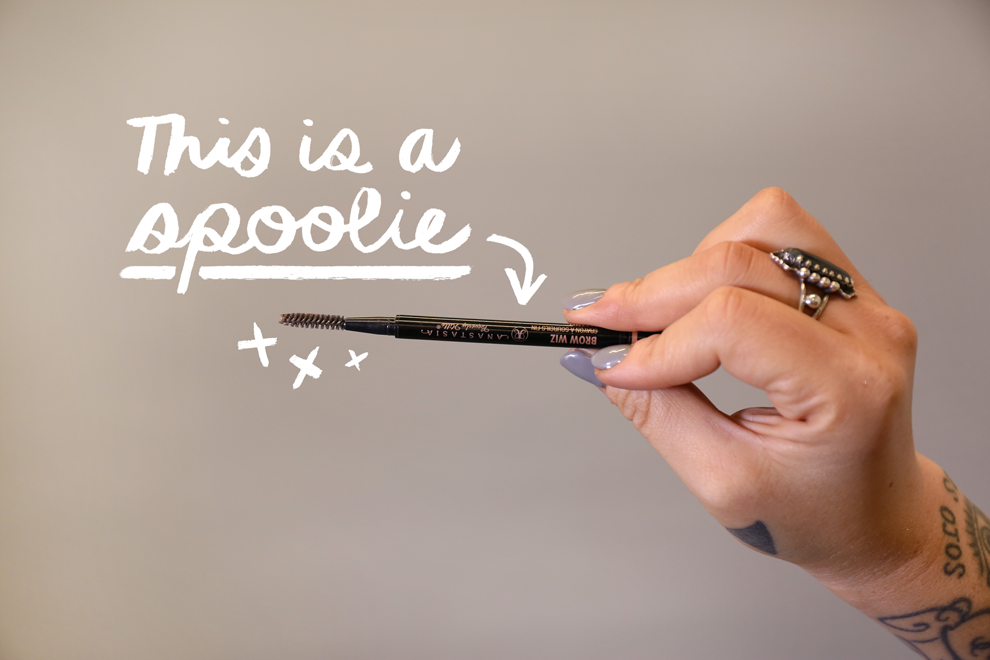 Dip your eyebrow brush in the pomade just slightly, getting a little bit of pigment on the end of the brush. Trace the edge of your brow at the top and bottom with the angle of your brush.
Then use the flat part of your brush to apply pigment to the area of your brow between the defined lines you just made, either in a nose-to-temple sweeping motion across the entire brow...
...or in a short up-and-down motion as you move across the brow. Whatever you're more comfortable with!
You can stop here, or you can use a brow gel to set the makeup, if you would like. Brow gel is super easy — use a little bit of product and sweep upwards and across the brow.

Fall is the perfect time for a bold, dark lip or a classic red look.
Of course, these styles can also be crazy overwhelming for people trying out new makeup styles. But worry not! Getting a killer fall lip is super easy. You'll need:
* A lip primer
* A lip pencil in a color similar to the lipstick you'd like
* Lipstick (we'll cover tube lipsticks and liquid lipsticks, worry not!)
A lipstick brush can really come in handy with red lipsticks, but you can also achieve a perfect red lip without it. Lipstick is one of the most fun makeup elements to play around with; don't be afraid to try a bunch of stuff!
First, prime your lips.
This gives the pigment something to grab onto other than your skin, which helps keep it from running. Use your fingertips to dab a little bit of primer onto the fullest part of your lip, then sweep the primer evenly across both of your lips.
Use your lip liner to draw a small "X" along your Cupid's bow, which will help you preserve the shape of your lips when you later fill in color.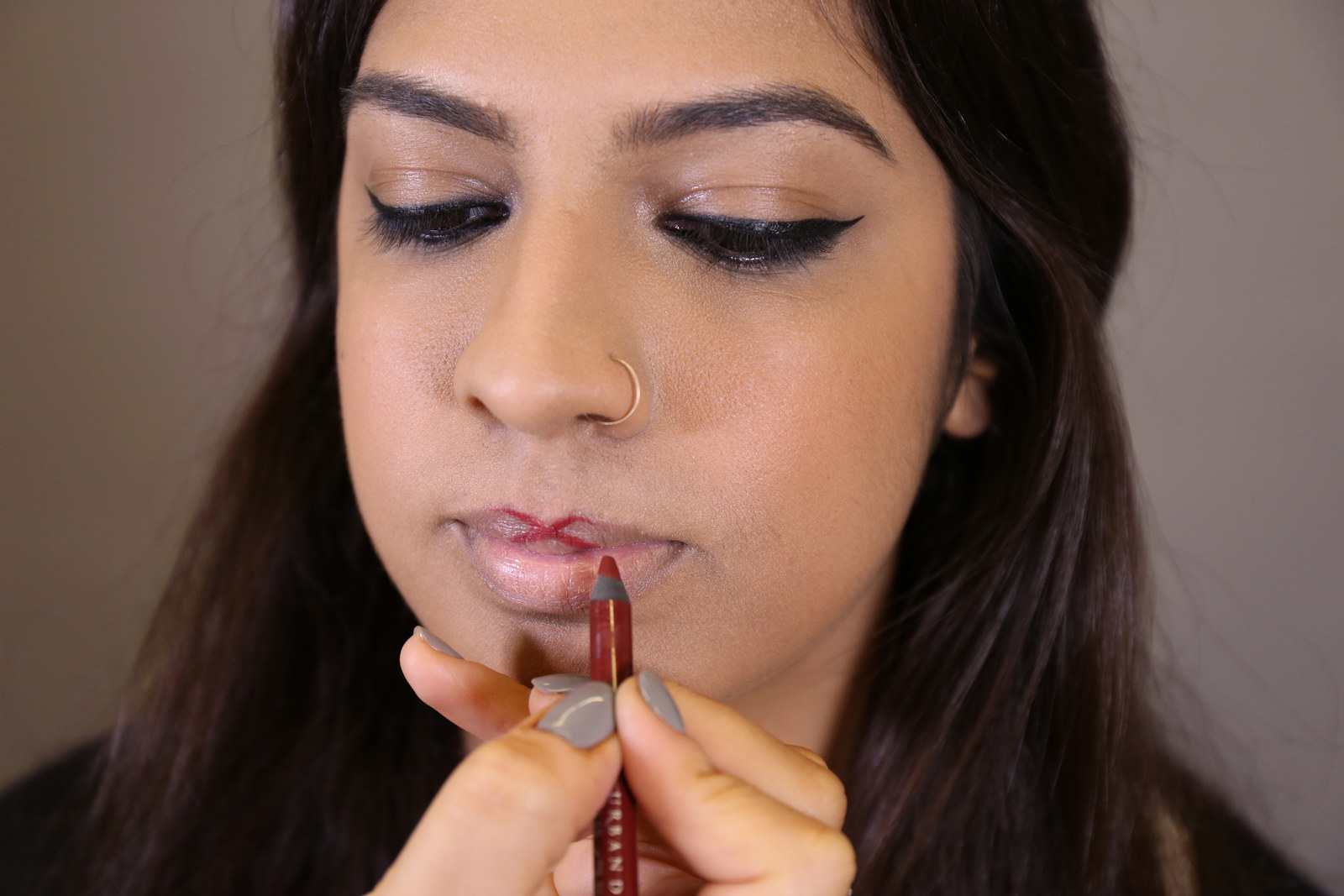 With both tube lipsticks and liquid lipsticks, you'll want to start at the bottom lip and move from the center outward with your lipstick.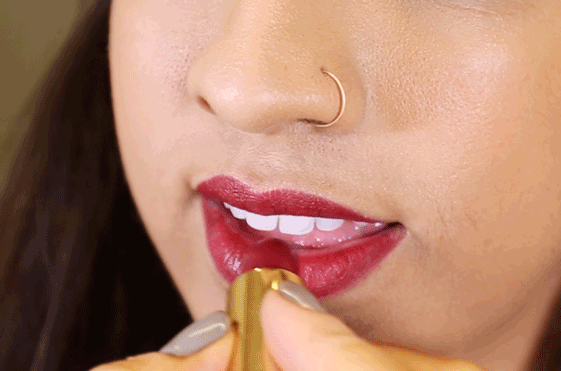 With a liquid lipstick, apply significantly less pigment than you think you'll need and let dry before layering on more.
If you add too much, just dab with a tissue or add some makeup remover to a Q-tip to fix it up.
With a tube lipstick, dab your lips with a tissue before using translucent powder or a makeup spray to set.
You can add a little glam to any of these looks by applying a shimmery neutral eyeshadow with your fingertips or a brush. 😎
Heck yes! Now you look even more fly than you did with your old routine, and you've learned some basic skills that you can apply to different looks and styles!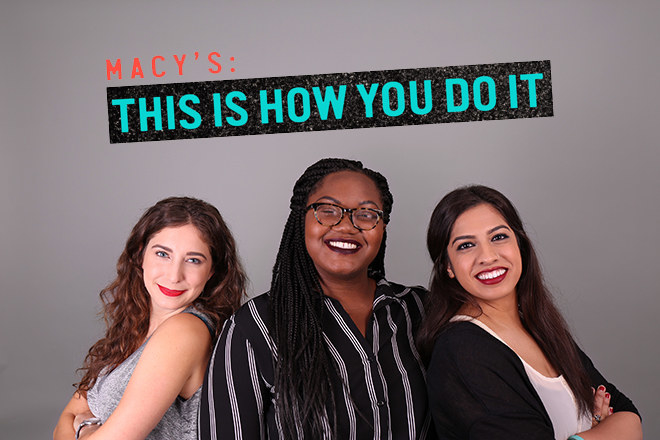 Photography by Sarah Stone, design by Kevin Valente, and makeup by Alyne Halvajian for BuzzFeed.