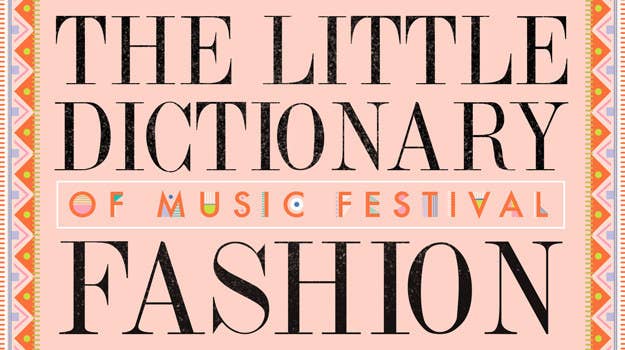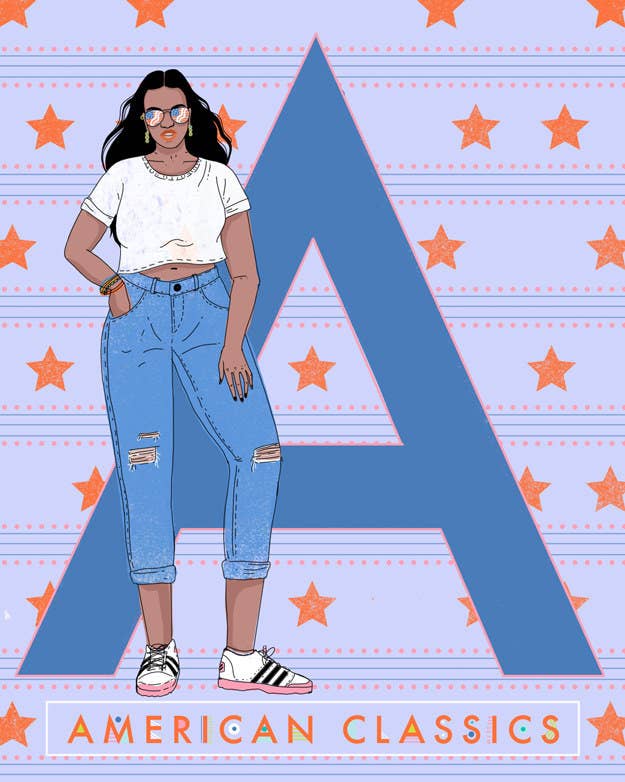 A
American Classics
White tees, blue jeans, and classic sneakers: the irresistible formula for effortless cool.
B
Bleached Hair
It's undeniably in. From groupies to pop stars, blinding blonde bombshell is the look this year. "B" also stands for "bolo ties," "baseball caps," "bare-shoulder dresses," and, for whatever reason, "bucket hats."
C
Crochet
The crochet trend is literally like a time machine that you can wear. Next stop: 1969, for a music festival that puts today's to shame. "C" also stands for "crop tops," "chunky sandals," and "chokers."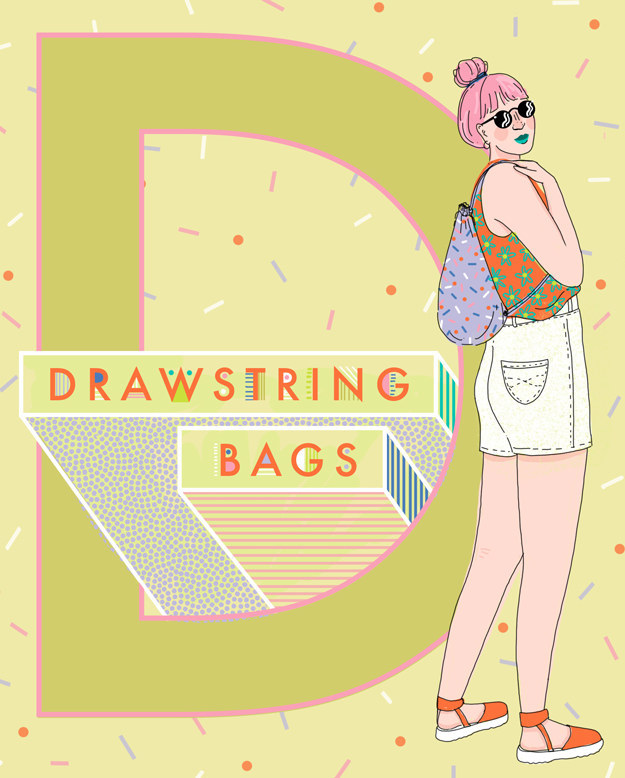 D
Drawstring Bags
Throw it in the (rough around the edges but altogether chic) bag. "D" also stands for "denim shorts," because, like, duh.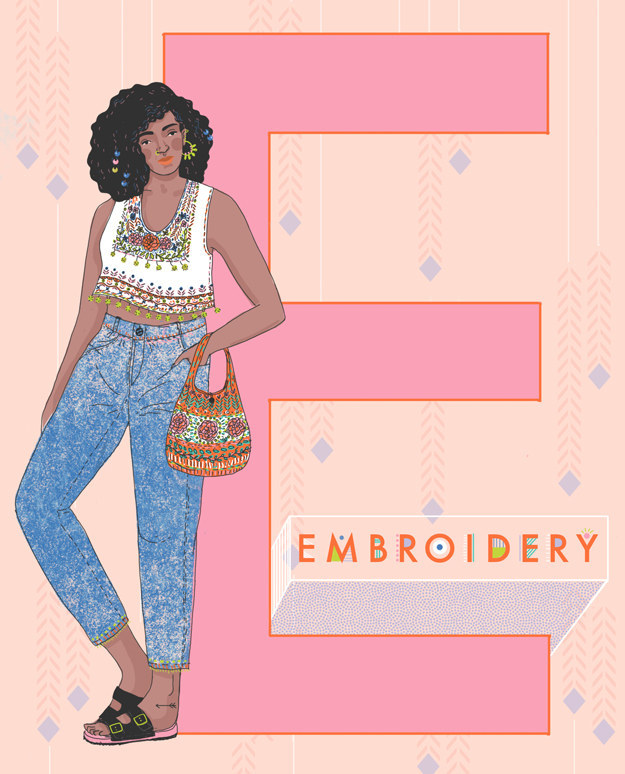 E
Embroidery
Fashion-forward and crafty, too.
F
Flower Crowns
So, you're either rolling your eyes or frothing right now…but flower crowns are totally a music festival staple, like it or not. But word to the wise: Go subtle and small. We can't guarantee that you won't be escorted out of the festival if your crown is large, annoying, and technicolor. "F" also stands for "fringe," "faded denim," and "frayed shorts."
G
Gingham
Not just for Dorothy, gingham's young-and-naive vibes are best paired with a distressed denim short or some especially earthy sandals. It's called "dichotomy."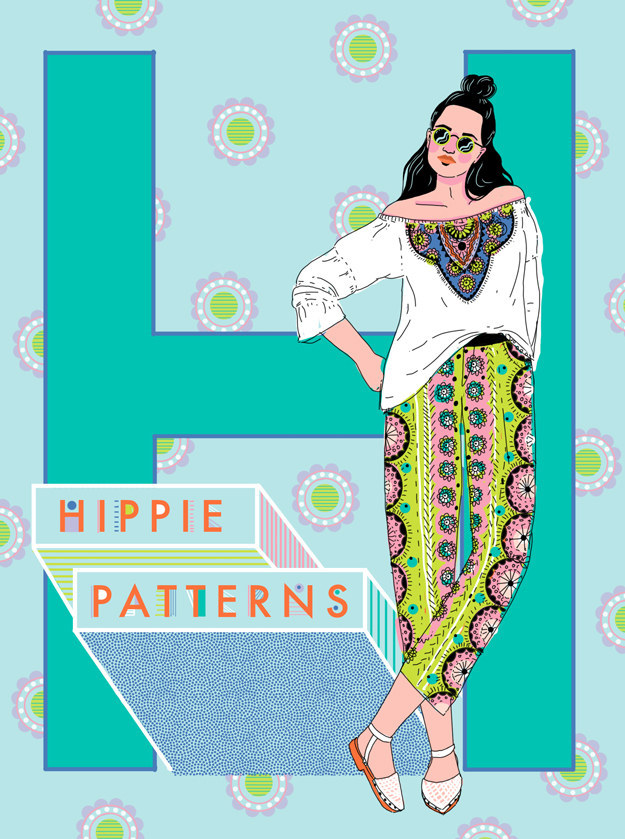 H
Hippie patterns
SERIOUS TREND ALERT. Everything you wear this year should have a little hippie in it, really. "H" also stands for "hefty sandals." We're talkin' big and chunky.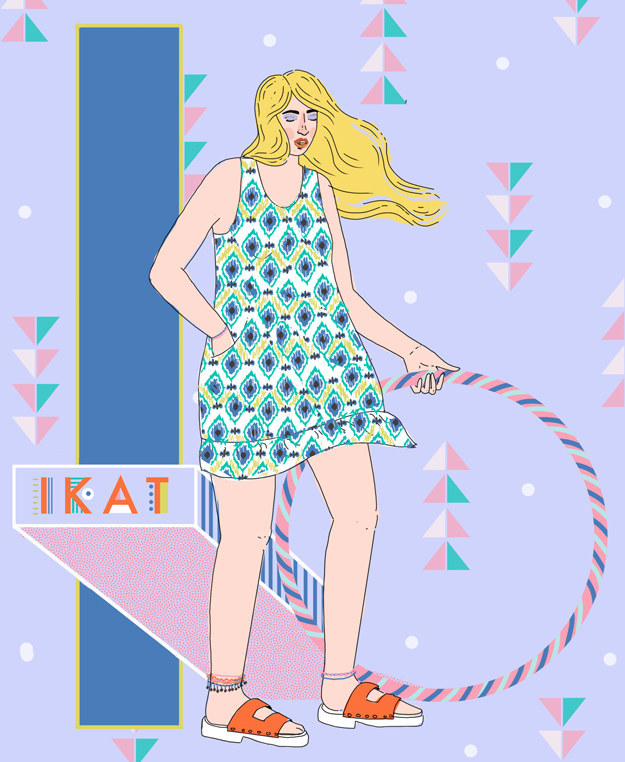 I
Ikat
An ancient textile print that somehow feels totally fresh.
J
Jouy Print
The riskiest fashion move at a music festival? Wearing white. Try a light jouy print instead — it'll give you that spring feeling without making you a dirt magnet.
K
Knife Pleat
Who says you have to dress like a complete barbarian just because you're outside in less than desirable temperatures? Add a little sophistication.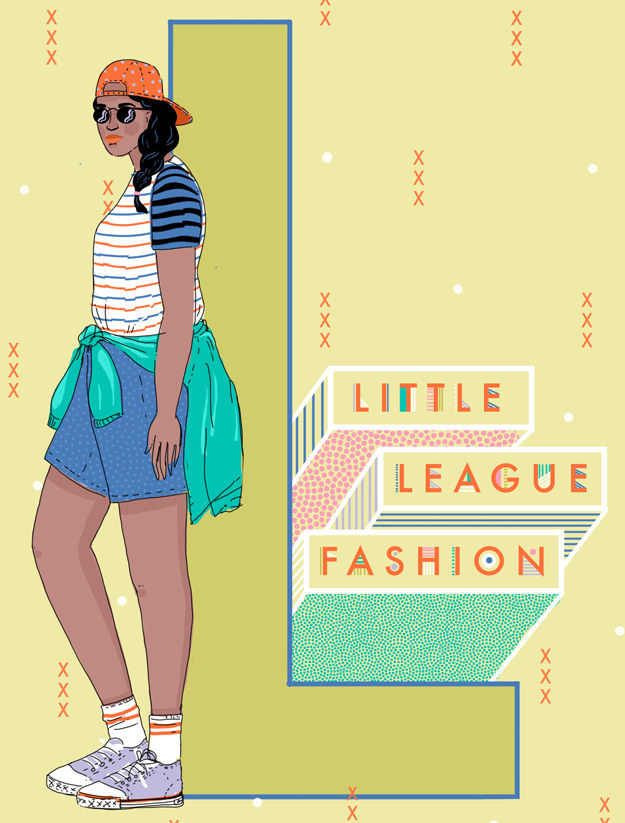 L
Little League Fashion
Little league fashion. Noun. A style of dress that incorporates baseball caps, T-shirts, sneakers with socks, and other tomboy trends. "L" also stands for "light jackets" because you never know.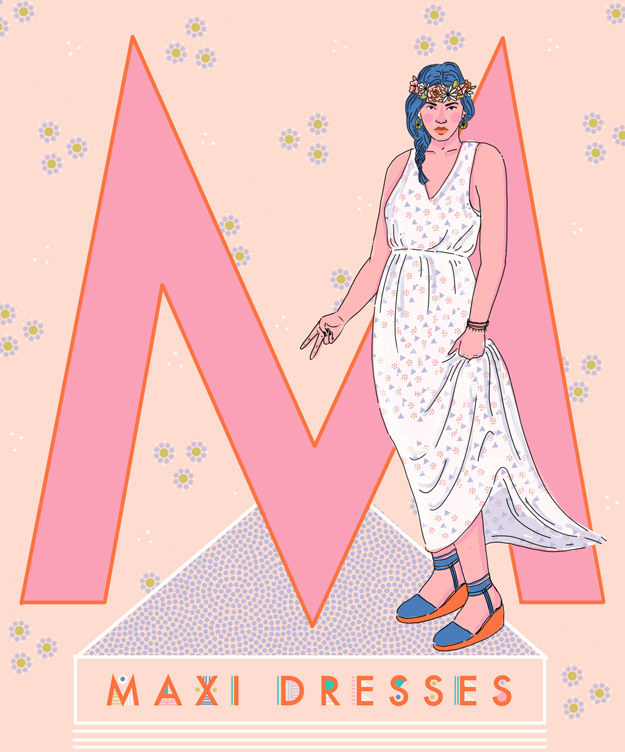 M
Maxi Dresses
Go big or go home.
N
Neats
If you're able to resist a tiny sock with a pattern on it, you need to check your pulse. Music festival fashion is all about little unique touches. Get yourself some neats. "N" also stands for "neon" and "nude" (color).
O
Overalls
Don't question how or when these became so unstoppably chic. Just buckle up.
P
Patches
An interesting patch almost always leads to an interesting conversation. "P" also stands for "printed mini skirts" and "paisley." We weren't kidding about the '70s thing.
Q
Quartz Crystals
Good energy, good look.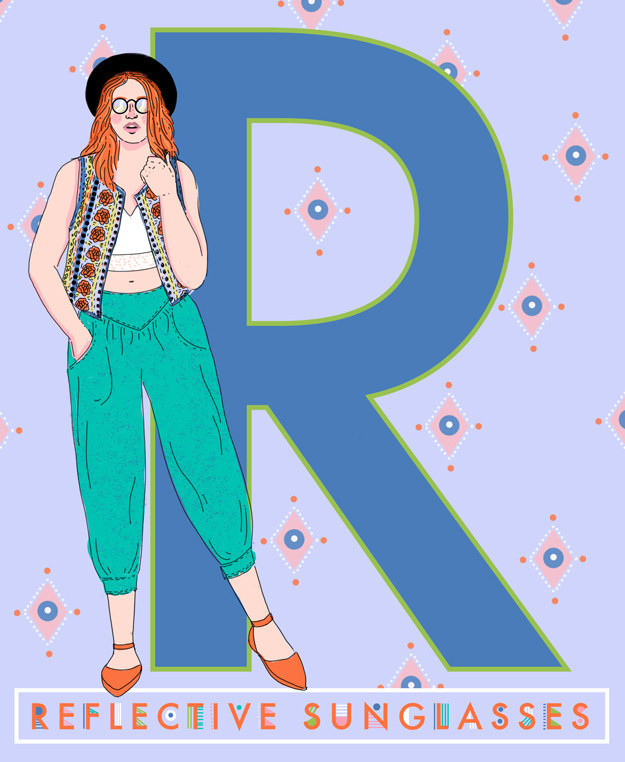 R
Reflective Sunglasses
May we also suggest "round."
S
Sheer
We all cheer for sheer blouses.
T
Traveler Chic
Backpacks, boots, and safari hats.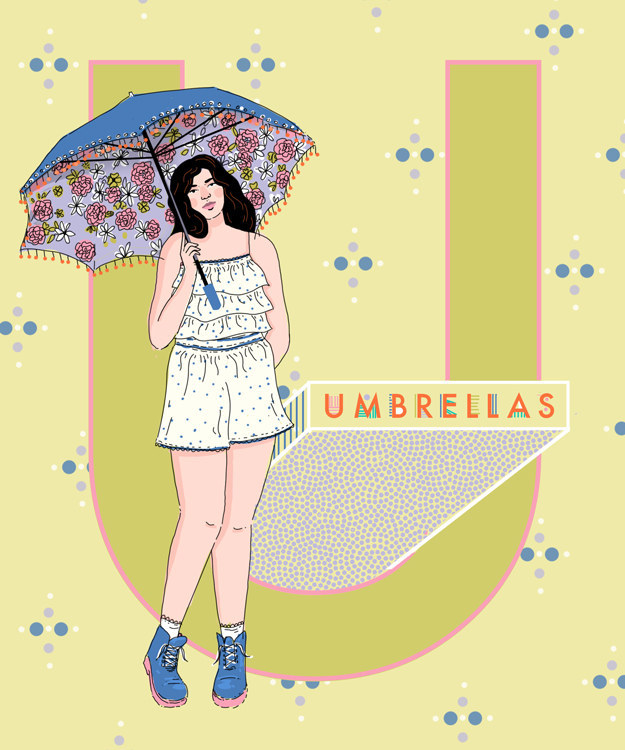 U
Umbrellas
Keep the sun away with an eccentric umbrella, and you will automatically end up in a music festival fashion photo gallery. Try it.
V
Velvet
It's never too hot for velvet.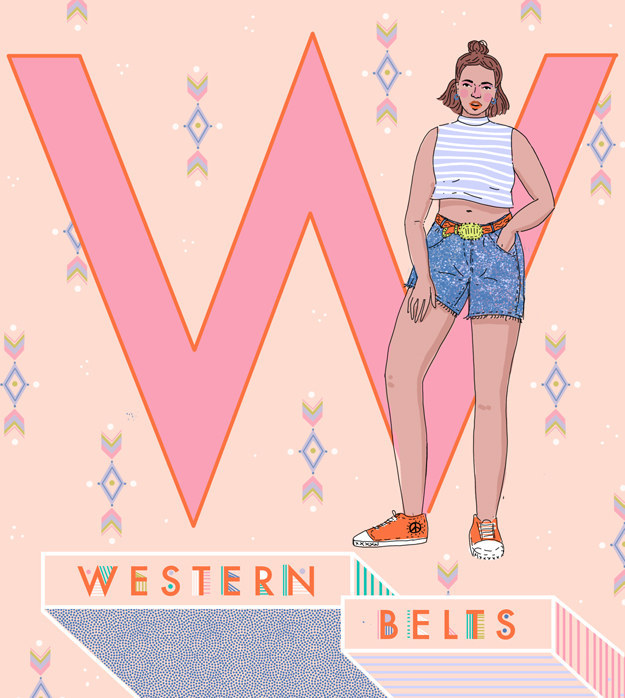 W
Western Belts
Southwestern patterns have been having one very long moment. Go the subtle route with a belt.
X
X-Strap
Because we dare you to think of another trend that starts with an "X." Take it to the comments, people.
Y
Yarn Accessories
Whether it's in your hair or around your neck.
Z
Zori
An unexpected sandal based on the traditional Japanese. Because why not?
All images via BuzzFeed / James Devogelear