We had influencer Sanzeda Rahman show us how to strike a pose and make a statement this prom season. Here are our top picks and the fab looks you'll need to make your night a star-studded event.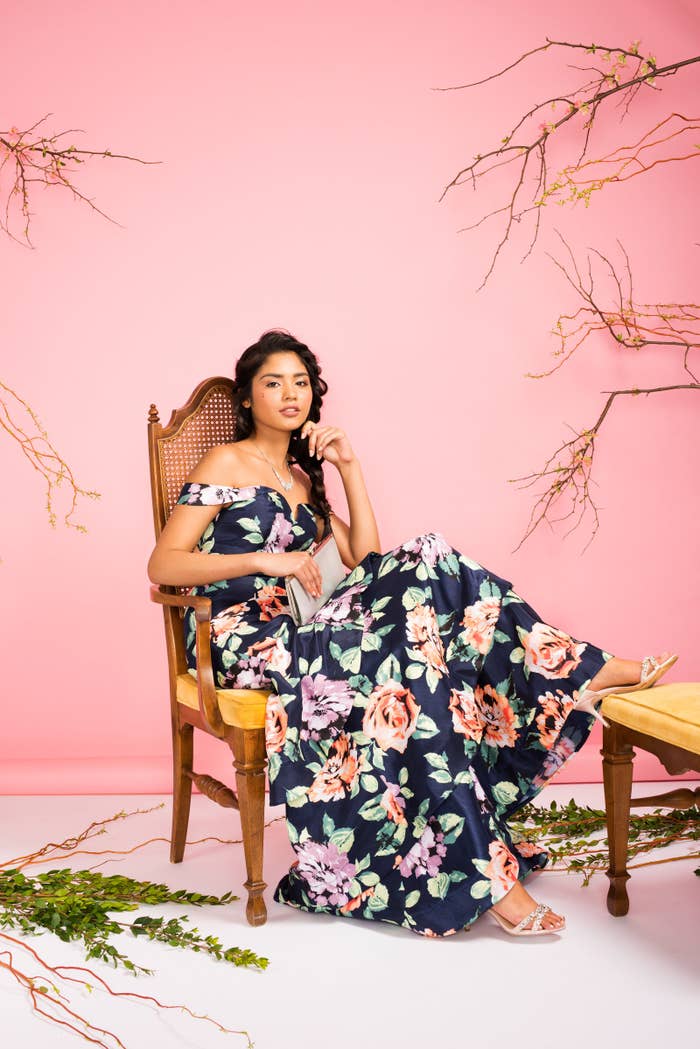 What Sanzeda loves about this look:
"The floral print of this dress is everything. People might be apprehensive about making a statement with a bold print, but this is super elegant. I really like the off-the-shoulder style; the fit is perfect and the layers at the bottom add a great touch. Overall, this dress is enchanting, and I feel really beautiful in it."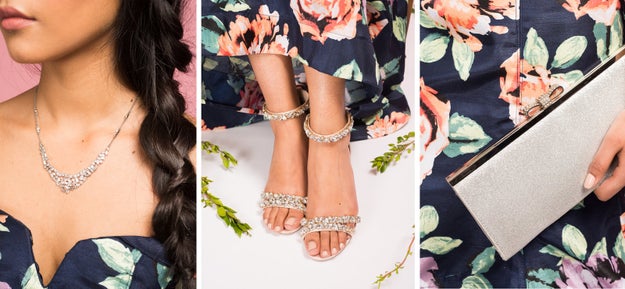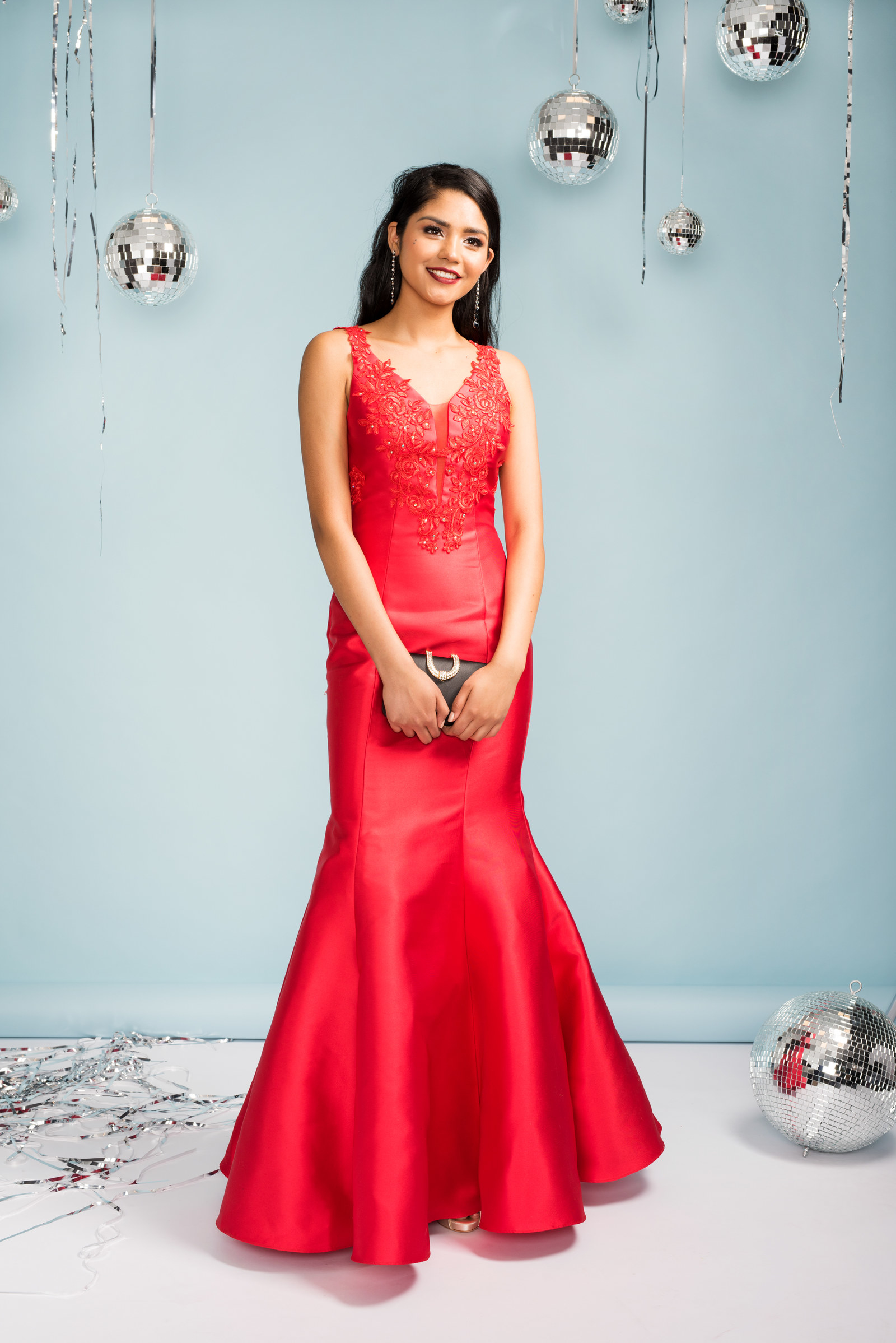 Why Sanzeda would totally rock this style:
"This dress in particular exudes red carpet glam: It's the perfect shade of red, and the unique mermaid fit is so flattering. I love this look as a whole, as the black clutch and jewelry add some real drama to the entire outfit."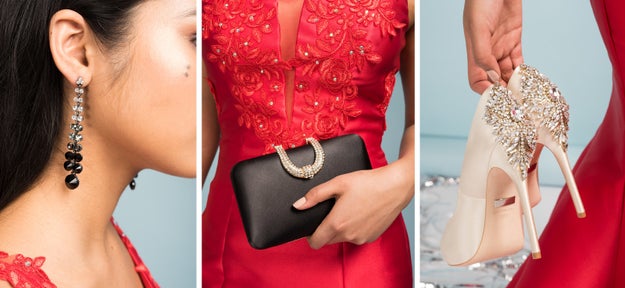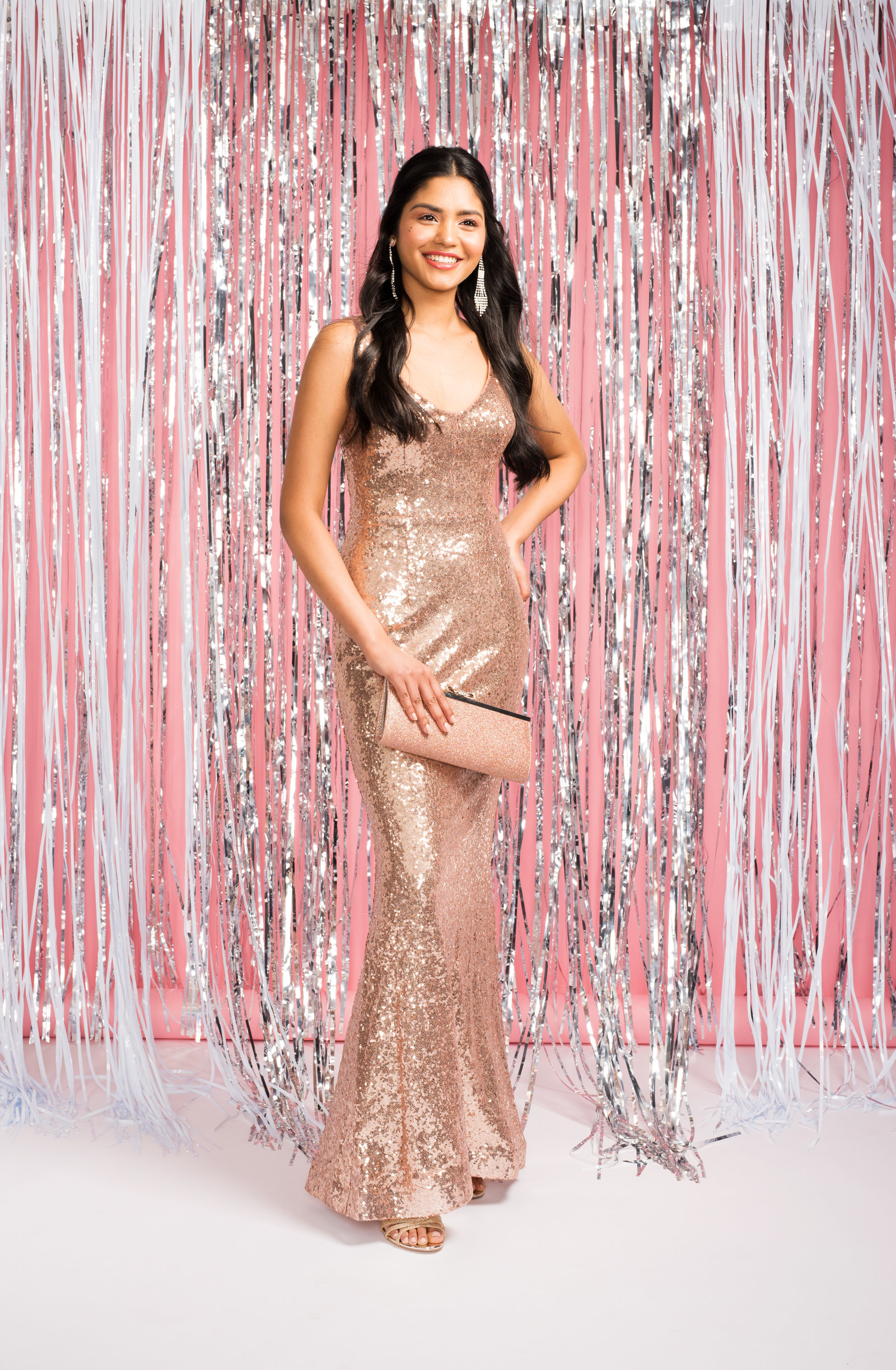 Why this one is special to Sanzeda:
"This dress is beautiful! I think the color is really inclusive because not all shades suit a variety of skin tones, but this one does. Nudes and blushes can be hard to pull off, but this would suit most, I think. Even though it's sequined, it's so comfy, and it feels low-key in the style... Normally sequined dresses have a lot going on, but this isn't too in your face."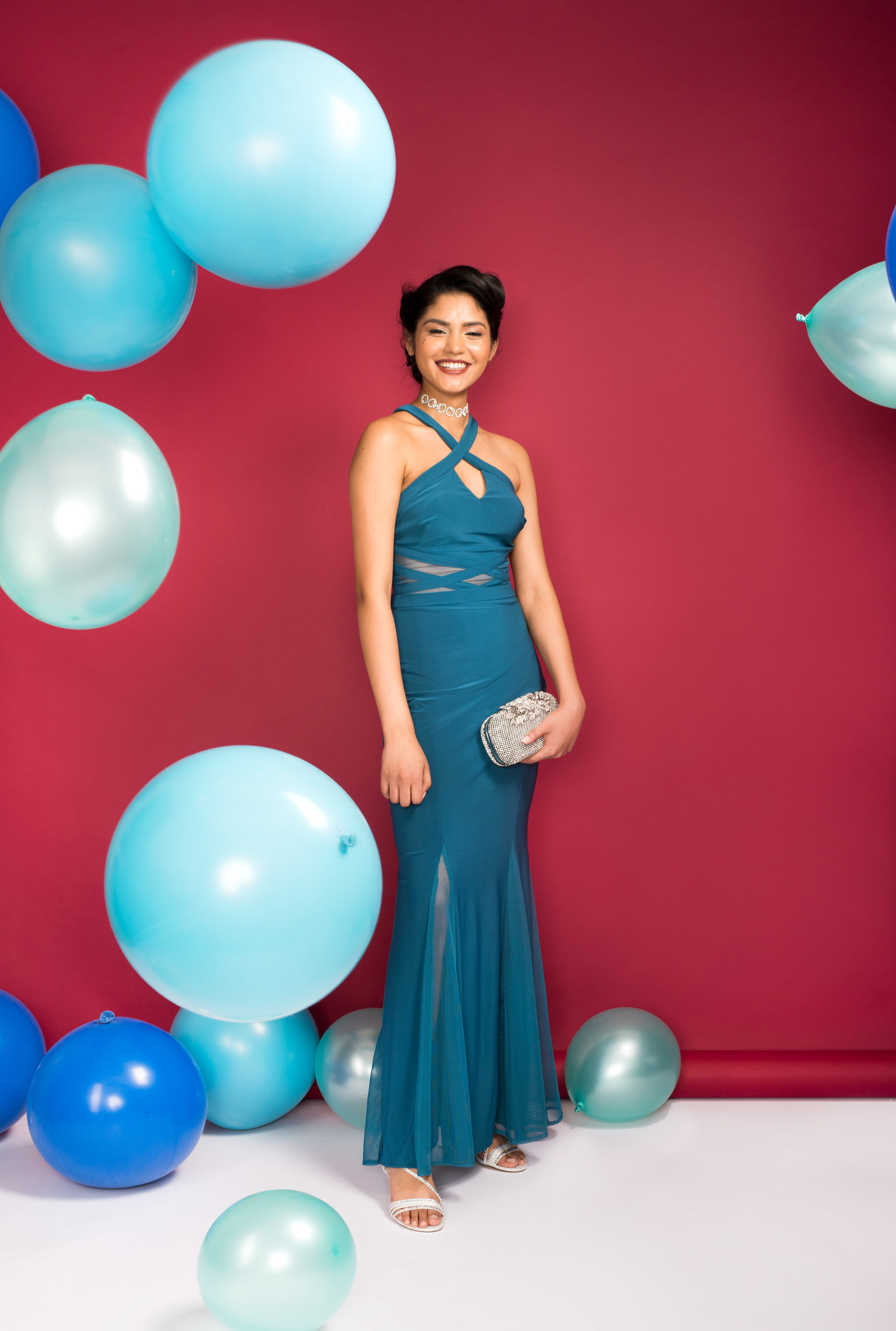 How Sanzeda feels about comfort and style:
"Even though prom is a time to glam it up, comfort is key. This dress is extremely comfortable, the silhouette is great, and it shows your curves in a subtle, modest way. It's simple yet classy, and the accessories help offset a more edgy vibe."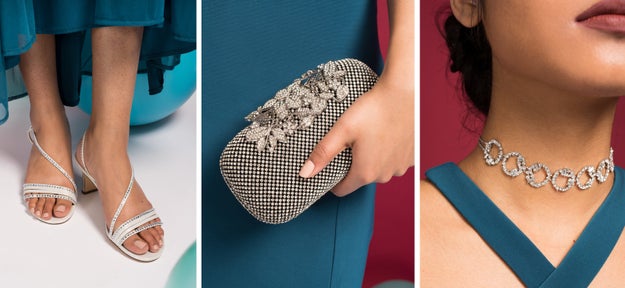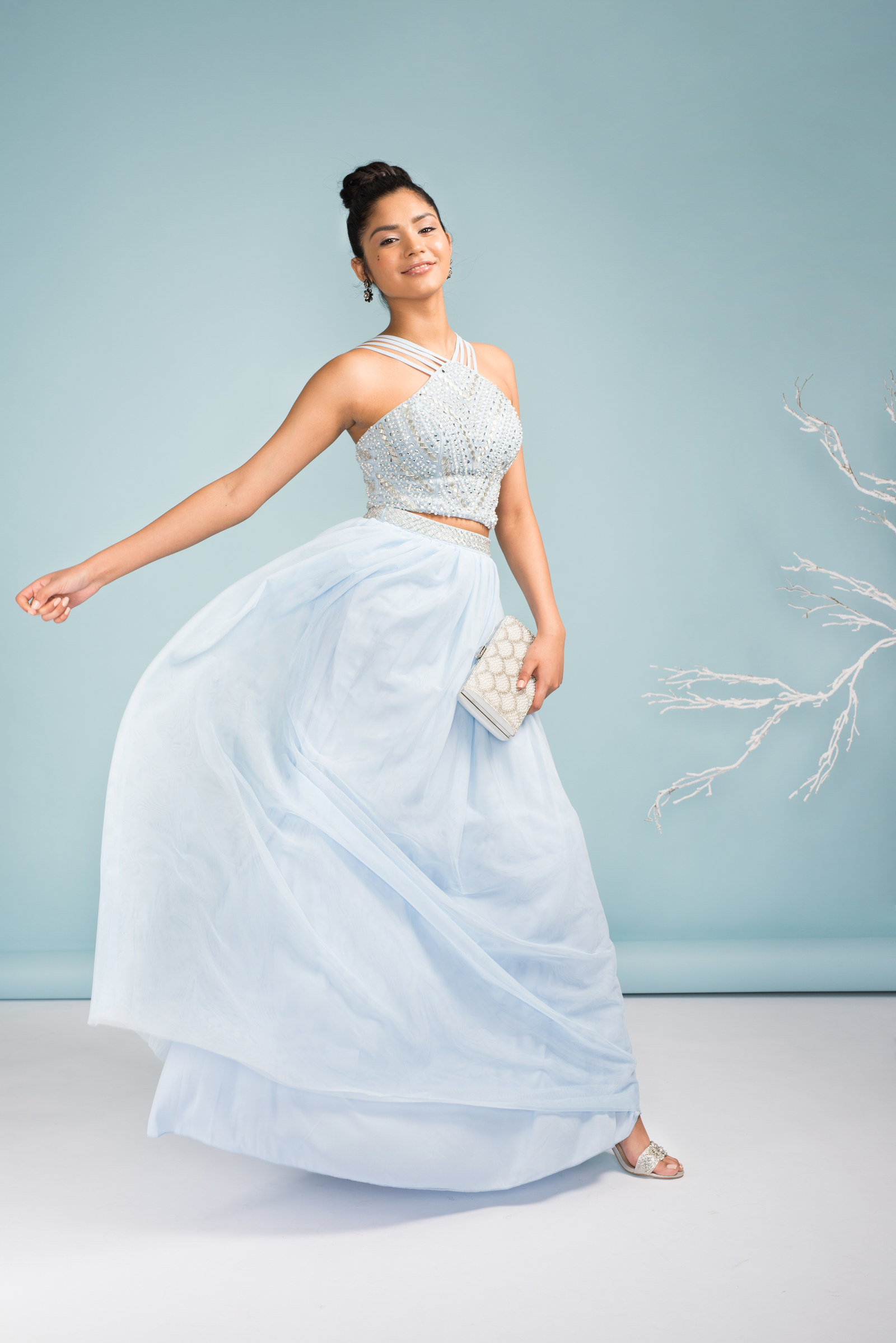 What Sanzeda thinks to this classic update:
"I feel like a princess in this look. The two-piece style is a good update to prom fashion as it gives you more options, and I really like it because it's very comfortable. Who wouldn't want to look like royalty and feel comfortable all at the same time?!"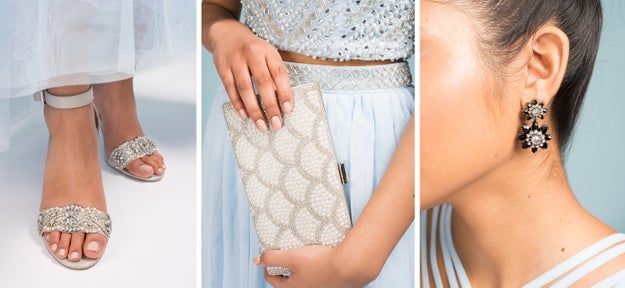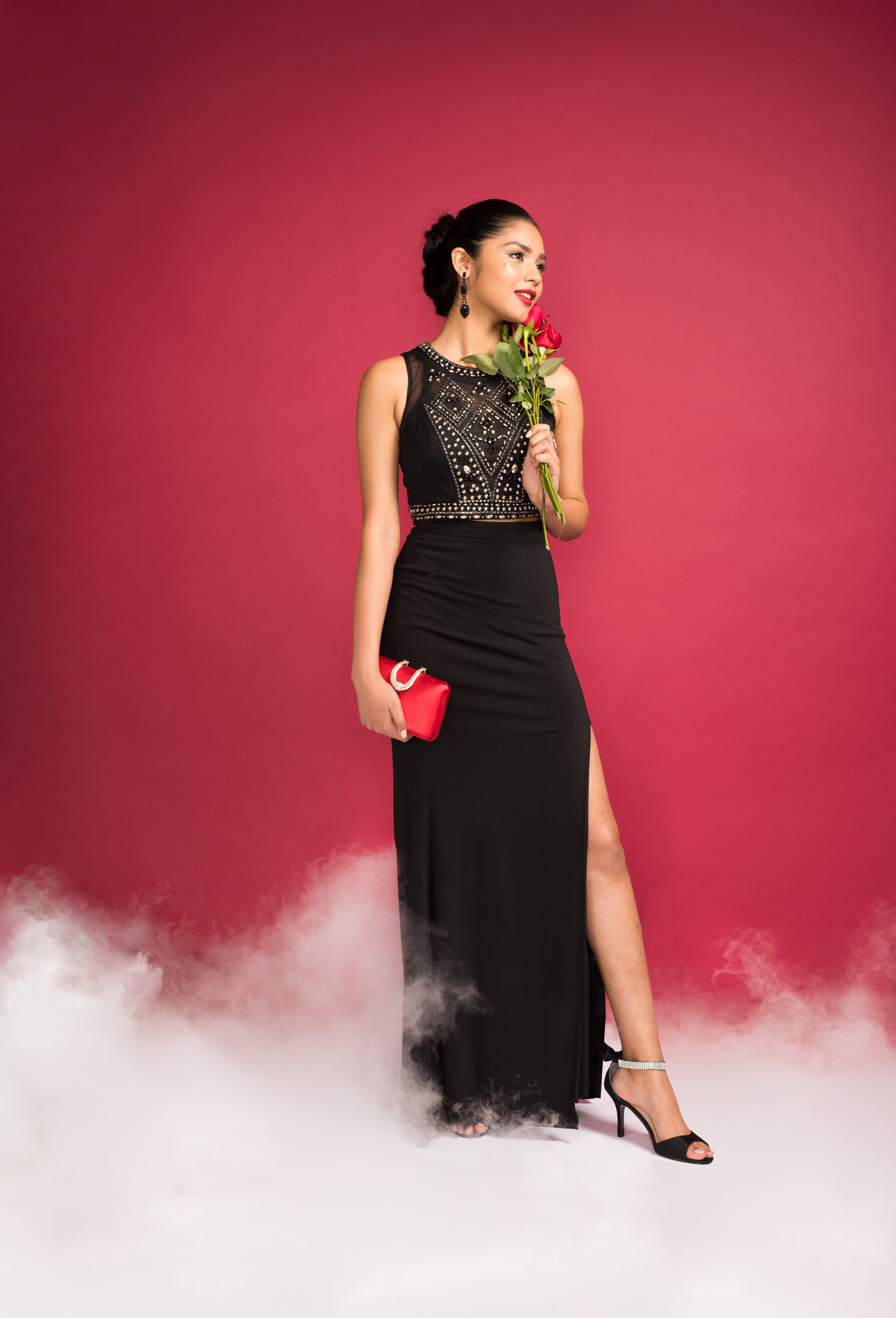 Why this look shines to Sanzeda:
"Black has to be my favorite color to wear. I like that this look is a two-piece, and the jewels on the top are a great touch. I also love the slit in the skirt as it really makes an understated statement. It's perfect if you want the classy yet seductive look; the whole style is vampy, but not over the top."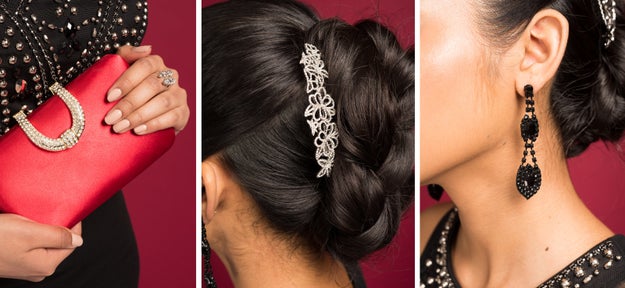 Photography: Sarah Stone © BuzzFeed 2018
Design: Son Tuyen Huynh
Hair: Adriana Papaleo
Makeup: Alyne Halvajian
Find the looks that speak to you and get red carpet–ready with Macy's this prom season.
Take this survey. It's almost like taking a quiz!