The horrifying day Julie's family discovered then-15-year-old Meghan had stage 3 melanoma shook them to the core, but it also brought them even closer together. Now, 10 years later, Julie opens up about how those few awful years when Meghan was battling her cancer actually made their lives stronger. They built a community in their hometown, and their sisterhood would never be exactly the same.

Many people have their own cancer story. This is Julie O'Shaughnessy's, whose younger sister, Meghan, recently celebrated her 10th year of being completely cancer free.
Growing up, Meghan and I fought a ton, up until the point where I decided to go to boarding school, 90 minutes away from my parents' home in Manchester, New Hampshire. It wasn't until this separation when my sister and I both realized how much we meant to one another.

We fought about anything and everything. Mostly stupid things, but the thing I remember most is when Meghan would be hard on herself or put herself down or think she couldn't do something. That wouldn't resonate well with me because I know how much potential she has. So when she doesn't push herself on her own, it irks me, and that's when I get upset with her. But it wasn't all fighting. Meghan, the jokester of the family, would do silly things to push my parents' buttons, which would always make me laugh.
For Christmas one year, when she was 15 and I was 17, my family and I went on a tropical vacation. My mother noticed a small red dot right on the middle of Meghan's leg. It was larger than your average mole, but it was bright red, something I'd never seen before. As soon as we got back from our trip, my mom took her to the dermatologist, who said, "It's probably nothing to worry about, but we're gonna send it to the lab."
The lab took a full month to get back to us.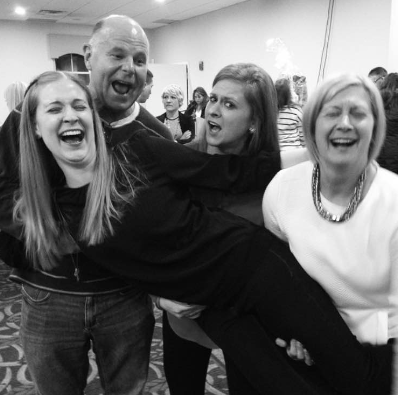 I remember the day we got the call from the doctor almost too vividly. I just so happened to be home from boarding school on break. Meghan and I were in the living room watching TV, just an average day. We got a call, and it was for her. She immediately got super quiet, then dropped the phone. I ran over to pick it up and heard the rest of what the doctor was telling her: She had stage 3 melanoma cancer. I would describe this as the worst day of my life, the worst day of her life, and the worst day of my parents' lives.

Meghan's treatments and recovery lasted about three and a half years. She missed a lot of high school. She stayed home sick and tired to the point where she couldn't get out of bed.

No older sibling wants to see their younger sibling go through so much pain and heartache. I wished it was me. I'd always thought of myself as the stronger sister, but during those years, I was the weakest I'd ever been in my entire life. At the time, I couldn't digest the fact that there was nothing I could do to control someone else's health.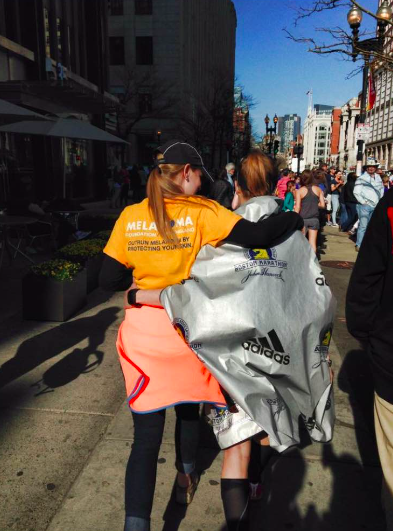 These past years have truly turned my life around. I am now an advocate for cancer awareness and have run the Boston Marathon three times to raise money for the Melanoma Foundation of New England. My family started holding two benefits a year since Meghan's diagnosis. We have a band, a dinner, silent auctions, a raffle... You name it. This summer was her 10-year cancer-free bash, and we all partied extra hard.

But what's even more powerful is that we created a community in my hometown of Manchester, New Hampshire. We didn't know anybody else affected by cancer, but as soon as we publicly announced what we'd been doing to raise money at our events, we got flooded with inquiries from complete strangers willing to help out — people who didn't even know Meghan but were moved by her story. We were all absolutely touched by that. Bringing these people together created such a huge support system for her, but I think she was initially ashamed about it. With scars all over her body, she didn't want to be loud about it at first. She was trying to recover from it and figure out her own coping mechanisms. But the overall support was tremendous for our family and other families dealing with cancer.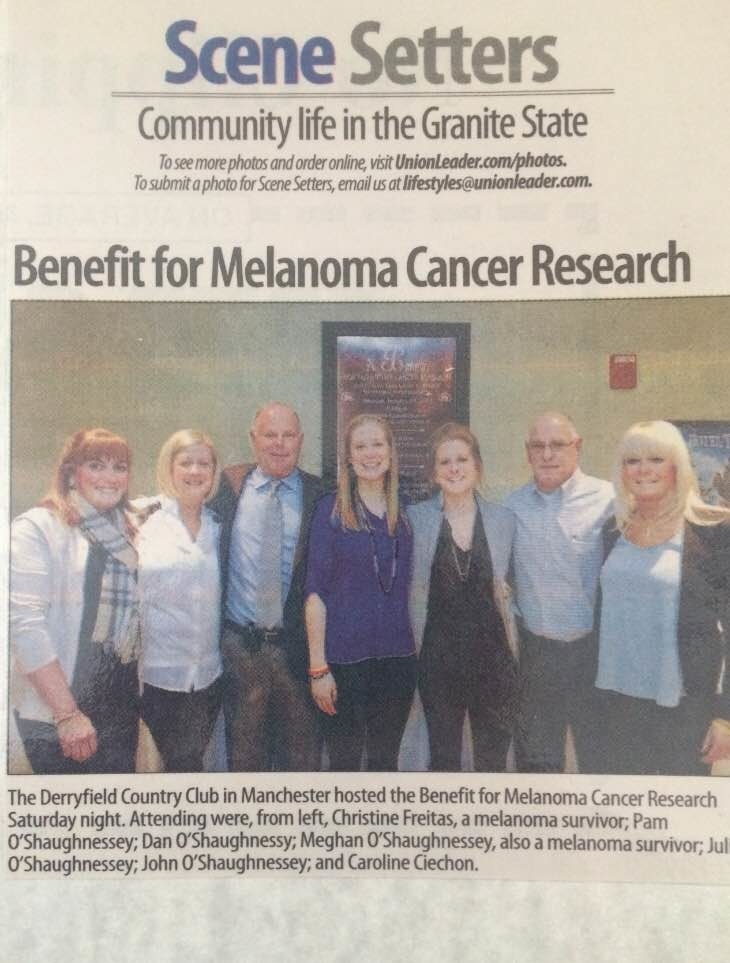 This whole experience taught me a personal life lesson, which is that I can't worry about controlling the things I can't control, like someone's health. So instead of sitting there feeling sorry, I asked myself, "What are the things I can actively do to help the cause?" And the answer was to raise awareness and money. Money is so crucial here because there are so many families who are less fortunate and simply cannot afford treatments on their own.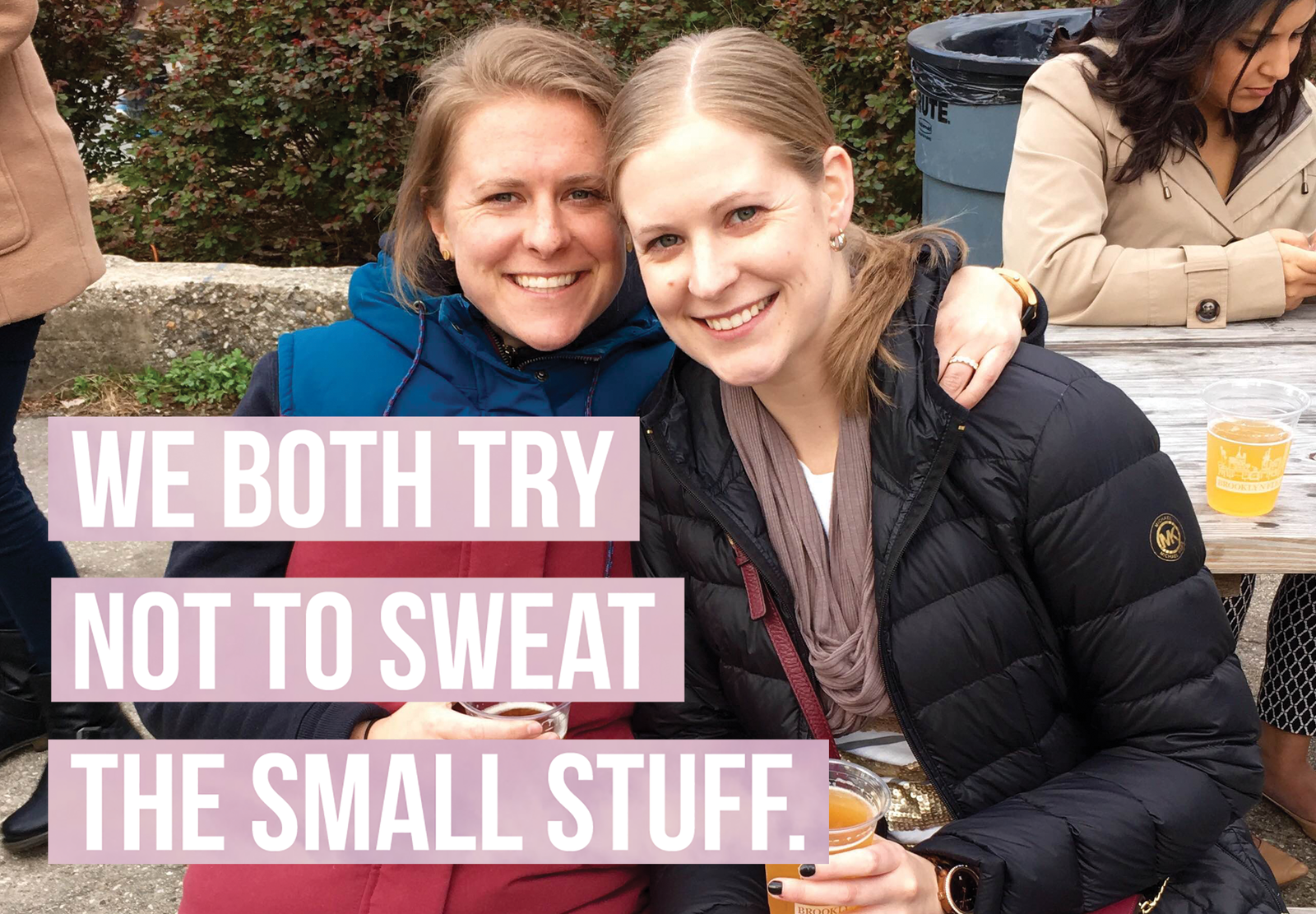 In terms of my relationship with Meghan, well, she's always going to be the same little instigator she's always been, but I love her even more for it. And I love her even more for overcoming such a huge hurdle in her life. She overcame something that, quite honestly, I don't know I could have recovered from. Her strength and perseverance through the entire diagnosis was just tremendous.

We still fight, but not nearly as much. We both try not to sweat the small stuff. We of course still get mad at each other, but it's coming from a place of goodness, from our heart, because we care about each other.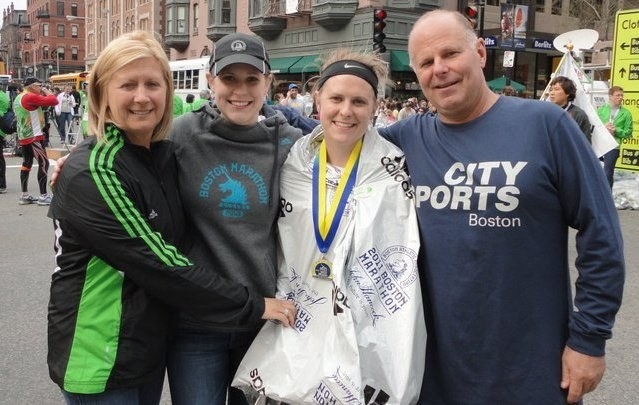 My family is closer now more than ever. We shared something that truly sucked for a long time, but the positive takeaways we have for Meghan going through all this are incredible. Of course, I wish it had never happened. I wish she'd never had that amount of pain, suffering, sleepless nights, and awful treatments she had to get. I wish we could have gotten these takeaways from a different situation. But I don't know if that's possible in life. We unfortunately live in a world where often times bad things have to happen for positive takeaways to occur.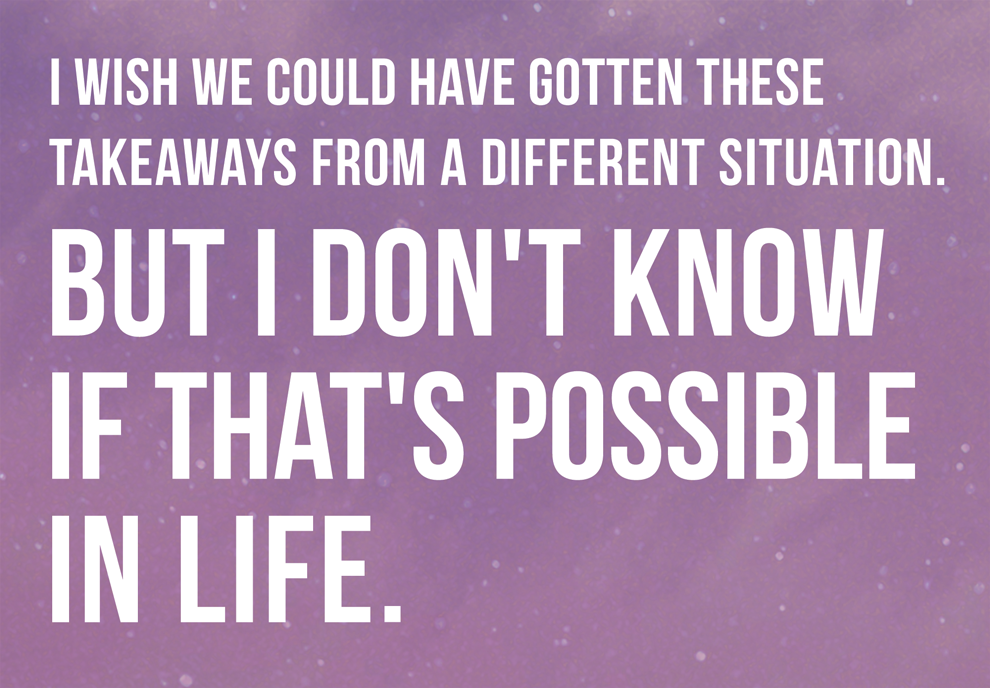 My advice for anyone currently close to someone who is undergoing cancer treatments is to just say what you want to say. You never know what's going to happen. Even if you think it's stupid or if it's not going to make that person feel better, it's more about making sure you're able to live with yourself. I never thought my little sister would be diagnosed with cancer. I think there were many things I wanted to say but held back because I was afraid it was going to upset her more. I was afraid to talk about the elephant in the room. I never really brought it up and instead just looked for ways to make her laugh. Looking back now, I do wish I brought it up more. I think I could have helped her face what was actually happening in that very moment had I not danced around the subject. Ask that person what you can do for them. They know you can't whip up some magical cancer sauce that's going to free them, but I think asking them what they need will help. Just be direct. I think if I had brought it up more often, or bring it up now, it would help her feel more comfortable with the fact that it happened to her. I know it still bothers her and she can't open up to certain people about it, and that kills me.

I probably don't tell Meghan this enough, but I am incredibly proud of her, and I'm proud to be her sister. And as much as we fought, as much as we grew up thinking we hated each other, it wasn't hate; it was love. Love in disguise.
Join Ralph Lauren and the fight against cancer. Swing by a Macy's store near you and pick up their $5 Pink Pony bracelets — four of those dollars will go directly to the Pink Pony Fund to support cancer research. Bracelets are only available 9/28-10/10, so get one while you can!