Dress it down with cute sneakers and a rad jacket.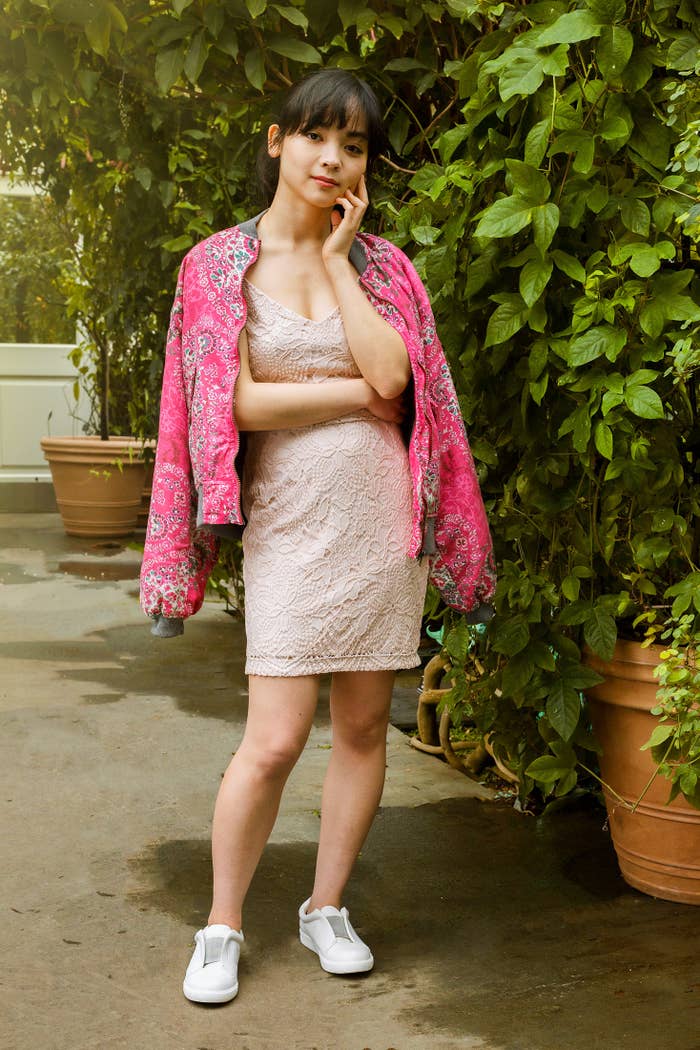 Or dress it up by keeping your lines sleek.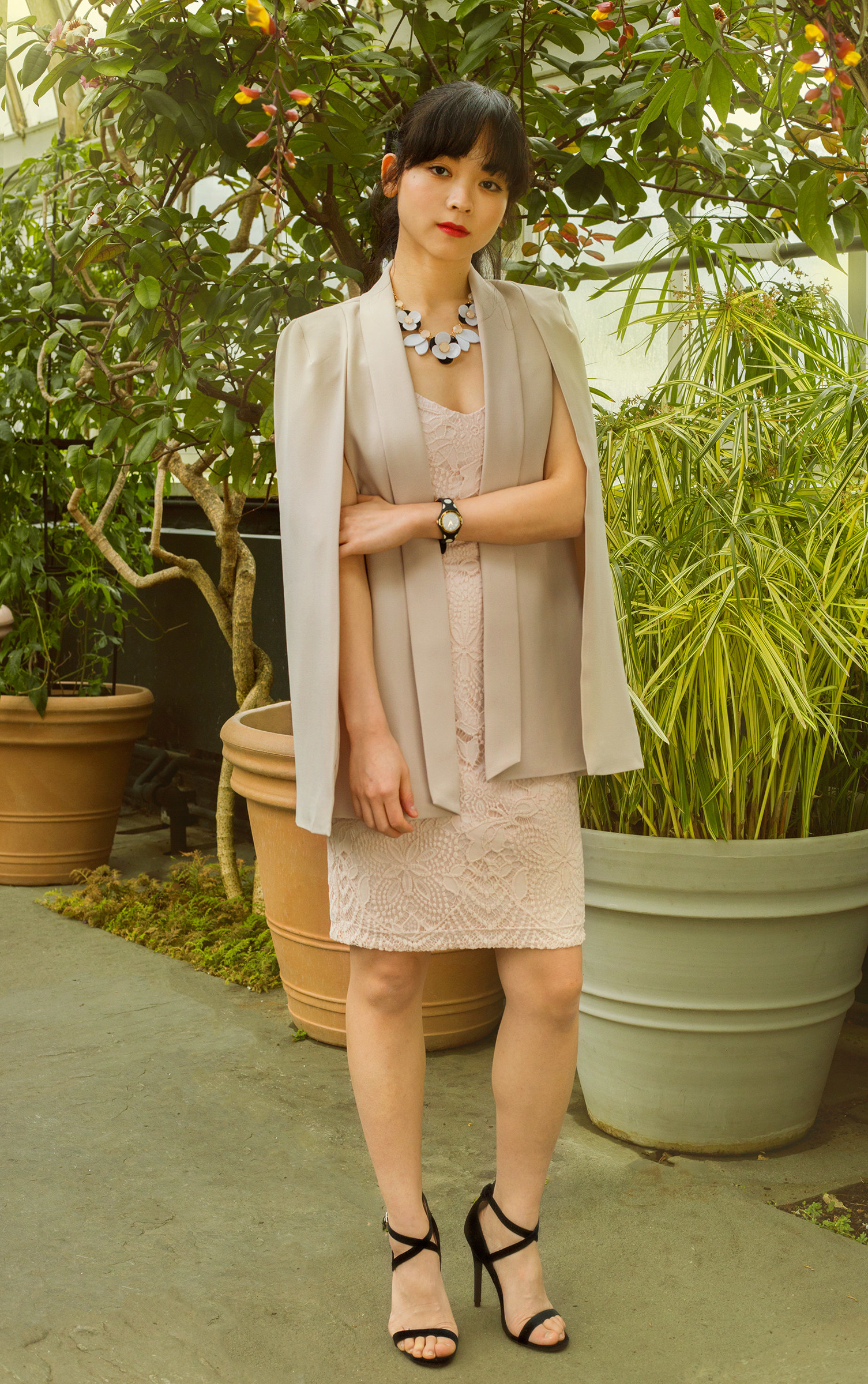 Mix textures for that "possibly just went out to brunch with a celebrity" vibe.
Or serve "yes, of course I will take that promotion" realness with a simple skirt and a killer heel.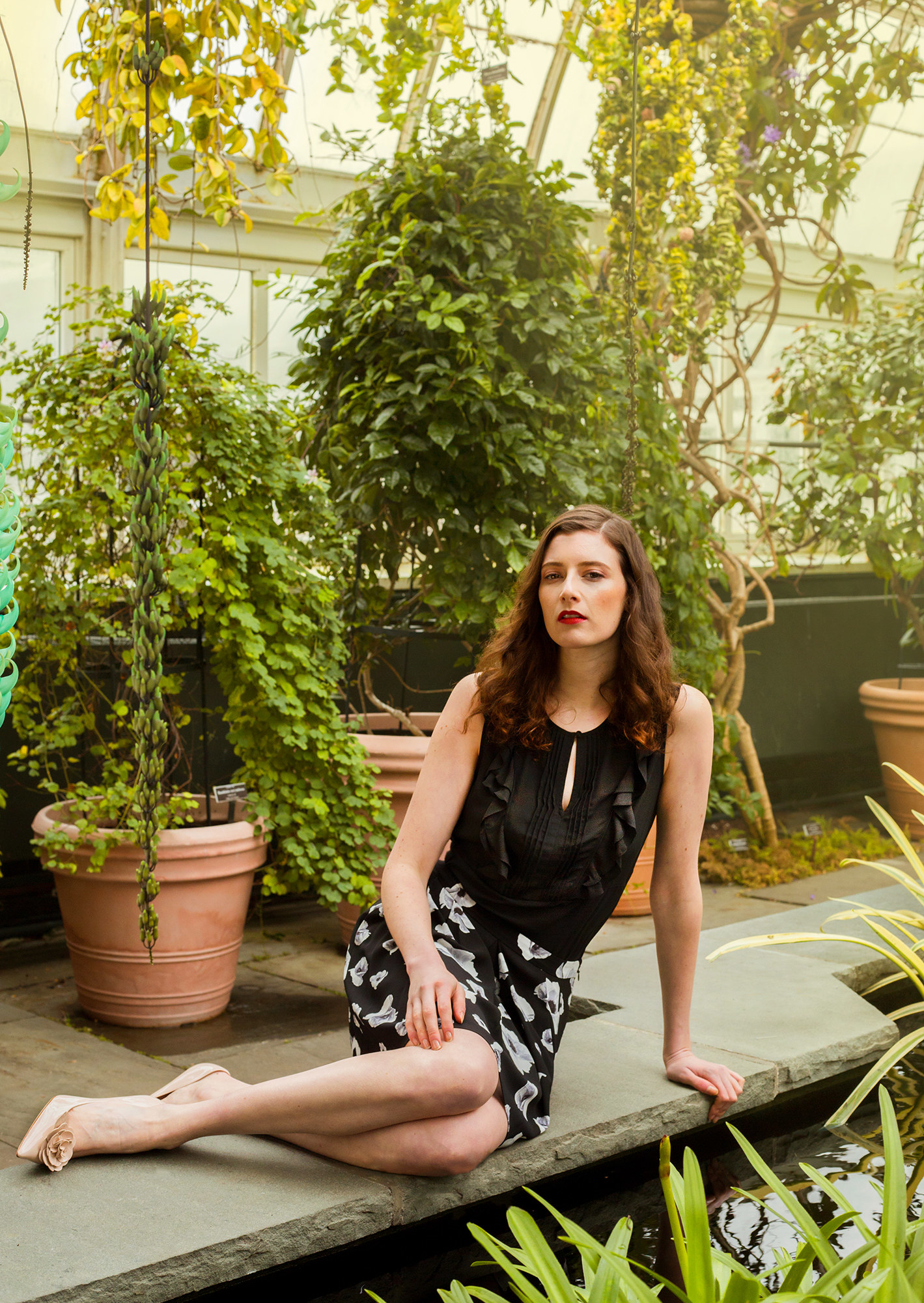 An embroidered sneaker can bring a little sweetness into your overall ~fierce~ look.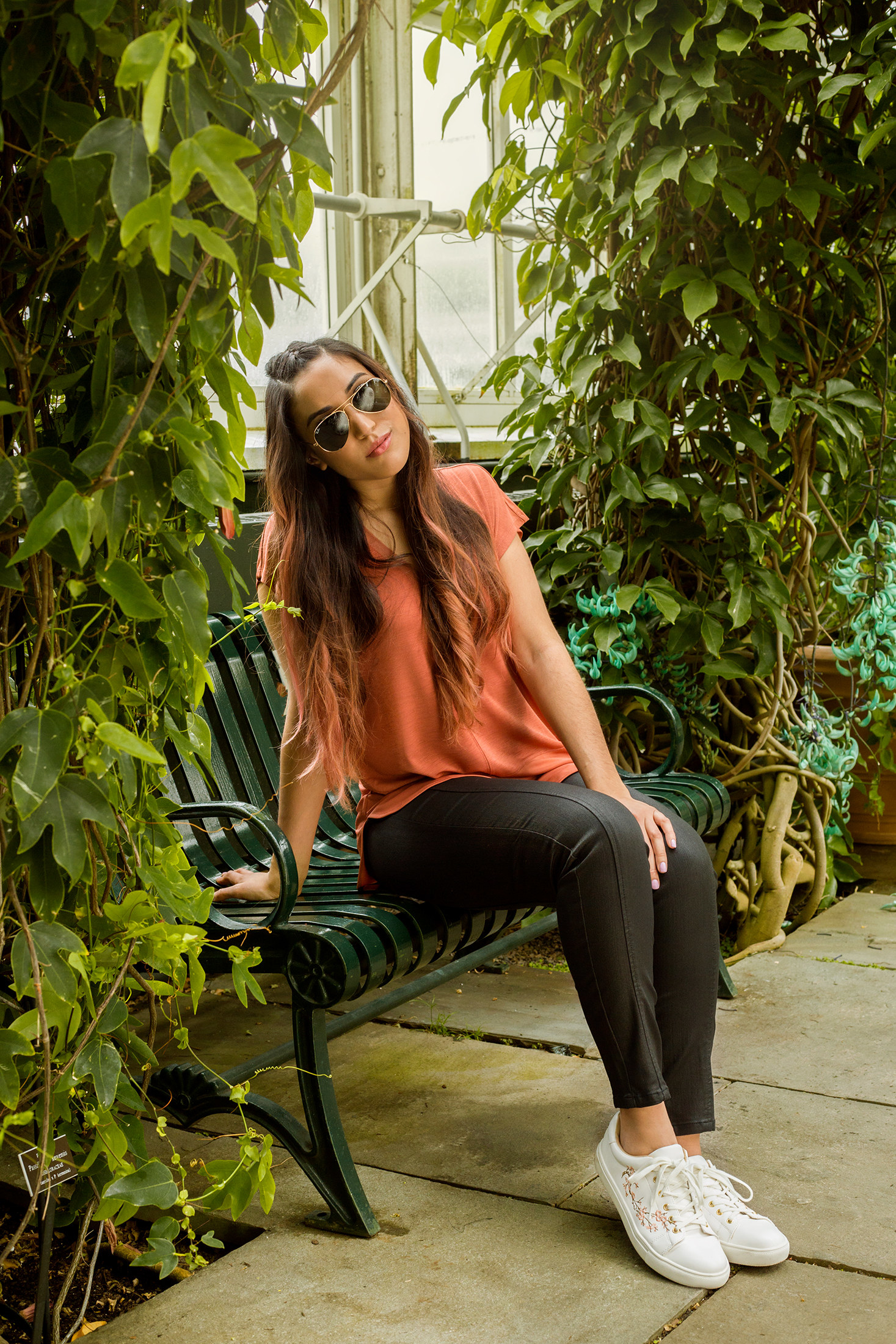 Combine with another embroidered detail for a whimsical feel.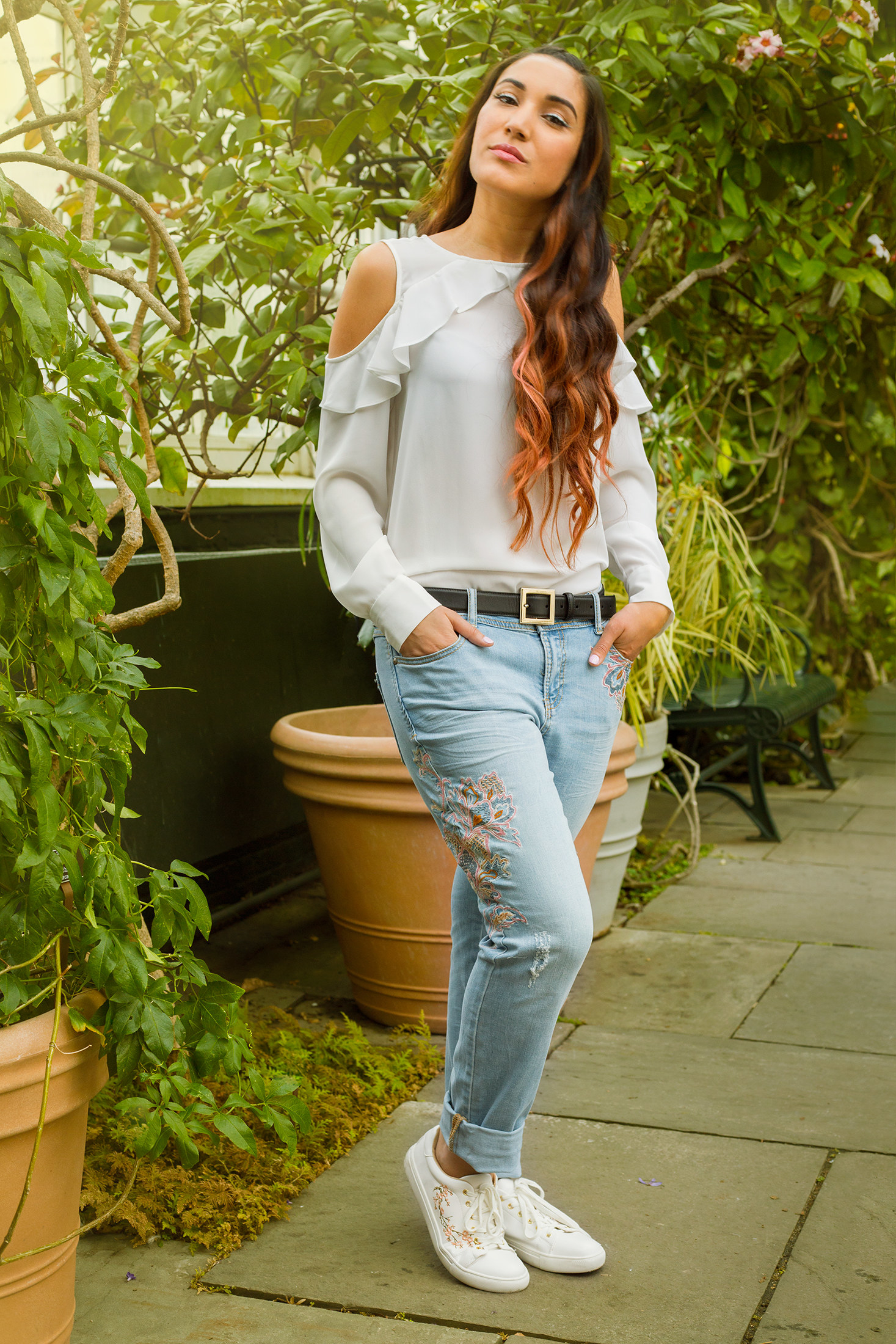 Don't be afraid of going loud and proud with your patterns.
Pair your statement jacket with jeans and metallic sneakers for a simpler look that's anything but boring.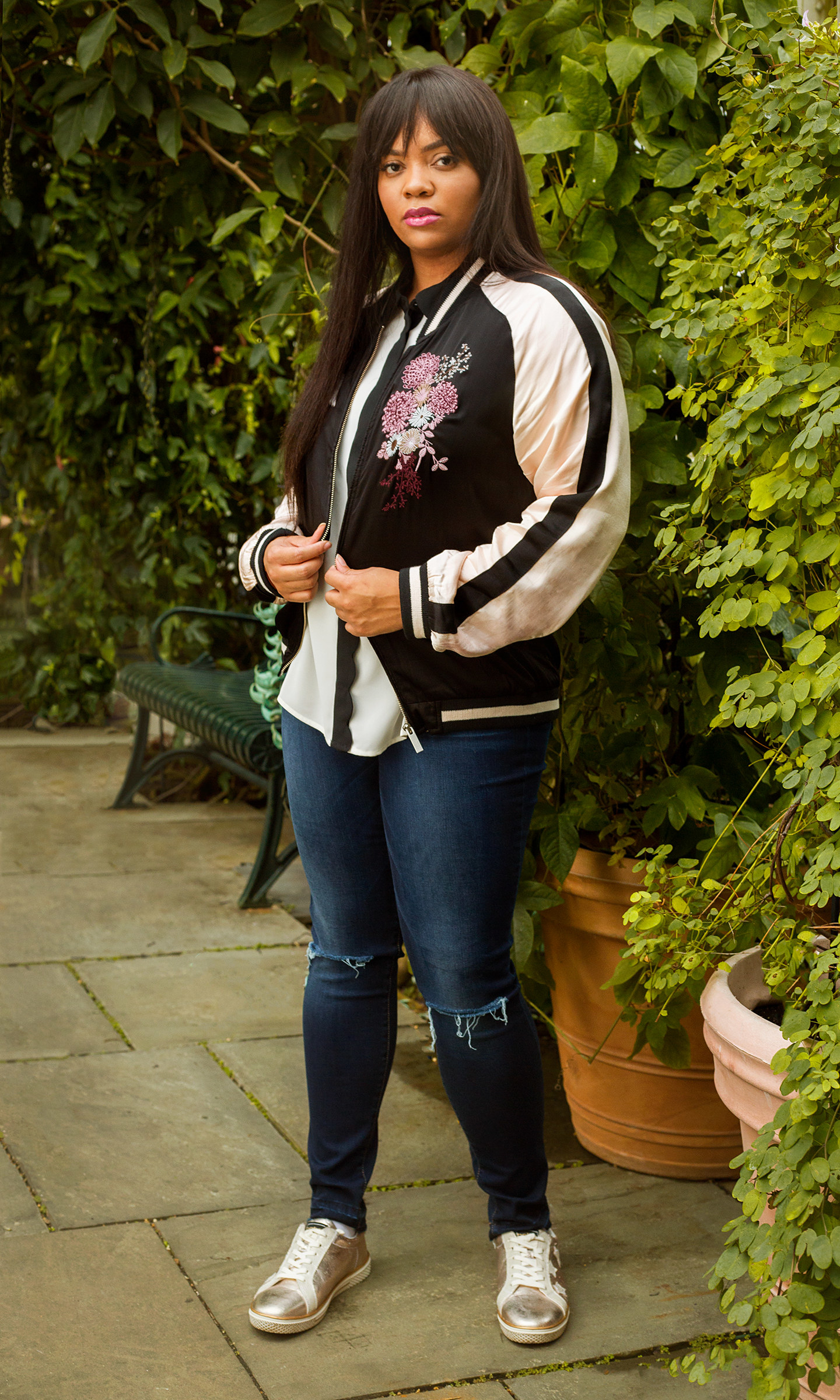 Honestly, the best thing about a statement jacket is that you can roll out of bed, pull on some jeans you wore yesterday, toss on your sneakers, and look like you spent, like, three hours getting ready this morning. Sleep in and look incredible. Win-win.
Zina is wearing Sanctuary Sakura Embroidered Bomber Jacket, Maison Jules Colorblocked Scallop-Detail Shirt, Flying Monkey Ripped Dark-Wash Skinny Jeans, and bebe Destine Lace-Up Sneakers in rose gold.
Design: Danielle Ceneta
Models: Lillyan Ling, Amberlyn Wemmer, Jasmin Sandal, Zina Thompson
Photography: Sarah Stone, Lauren Zaser, Aubree Lennon
Hair: Bukky Ojeifo
Makeup: Maya Calhoun
Styling: Nicola Harrison Ruiz
Shot on location at the New York Botanical Garden.
Take this survey. It's almost like taking a quiz!