When the host with the most
Has a party to please,
She breaks out the fondue kit
(And then she's the big cheese).
3. The Adult Who Isn't, Really
For the boy who is thirty,
For the man who's a child,
Get these fuzzy claw slippers,
And watch him go wild.
All those squats and those pull-ups,
They're simply no use
If the man who is squatting
Does not also juice.
For the girl who's "whatever"
"Lol" and "I die..."
Watch this chic "I Can't" sweater
Bring a gleam to her eye.
6. The Cute Cook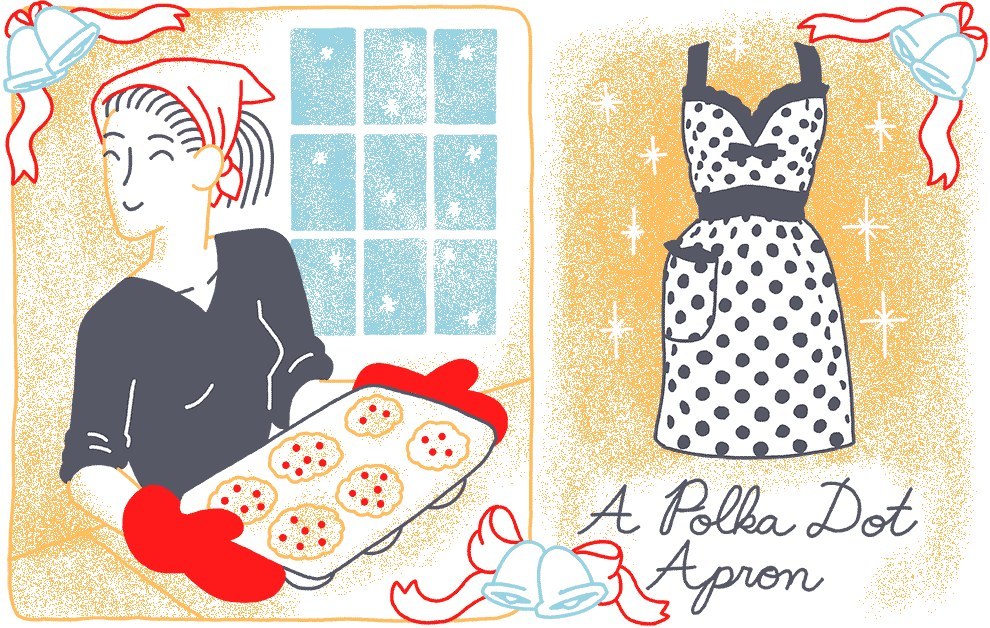 7. The Literal Ball of Stress
Packing lotions and toiletries
Can just be the worst,
But this sleek kit will bump him
From Business to First.
For the friend who walks pooches
To pay off their bills
Let this FitBit remind them
Of their cardio skills.
All illustrations by Lyla Ribot / © BuzzFeed