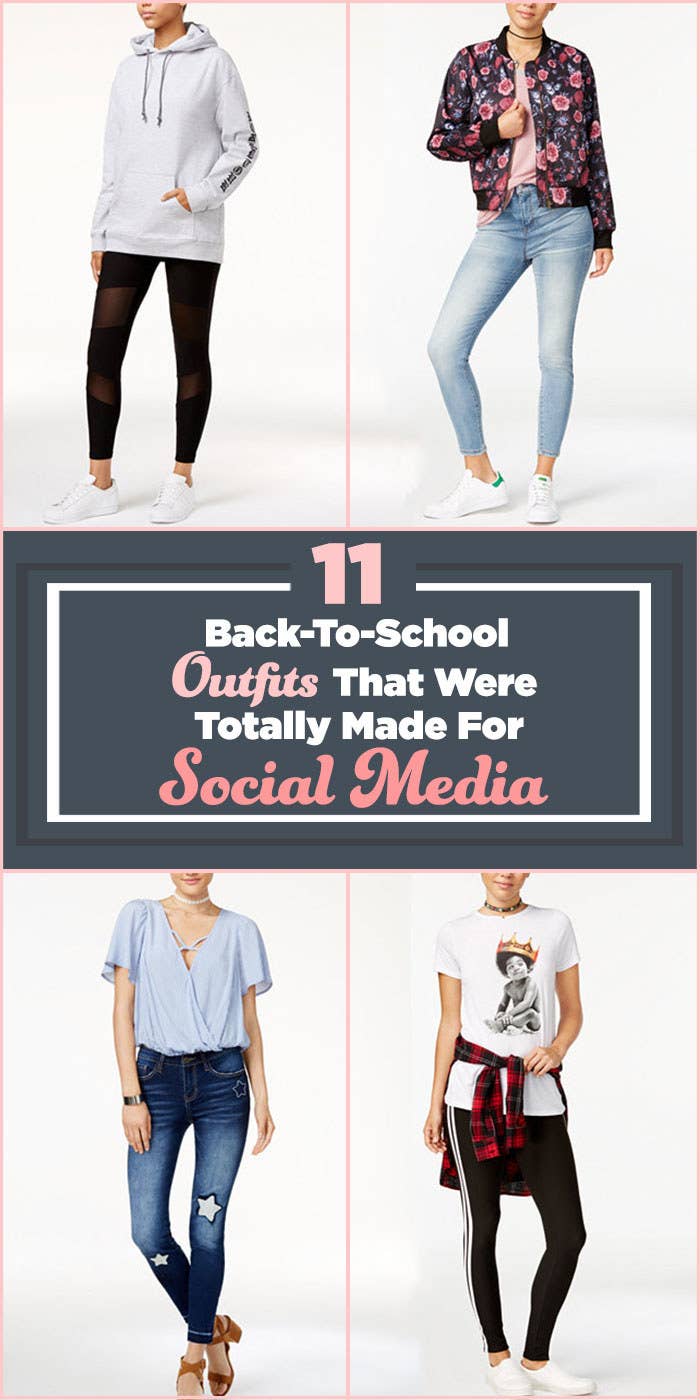 1.
You won't blend into anyone's feed dressed in this style trifecta:
2.
Be an influencer and upload this cold-shoulder outfit:
3.
Show off some shoulder and kitschy denim for a look that's guaranteed to get you the likes:
4.
Make your #OOTD camera-ready with this edgy look:
5.
Be an innovator in this modern-day '90s-inspired look:
6.
There's #NoFilter necessary with this boho-chic style:
7.
You can channel ultimate cool-girl vibes in this stylish look:
8.
Get the double-taps in this fluttering floral outfit:
9.
Keep it cool and casual in some #fierce athleisure:
10.
Make your followers starry-eyed in this influential outfit:
11.
And pay homage to some of hip-hop's greatest with this sporty style:
All product images courtesy of Macy's.