Now that rainbow bagels have evolved into rainbow EVERY SINGLE TYPE OF FOOD, it seems the new food trend is maybe already brewing...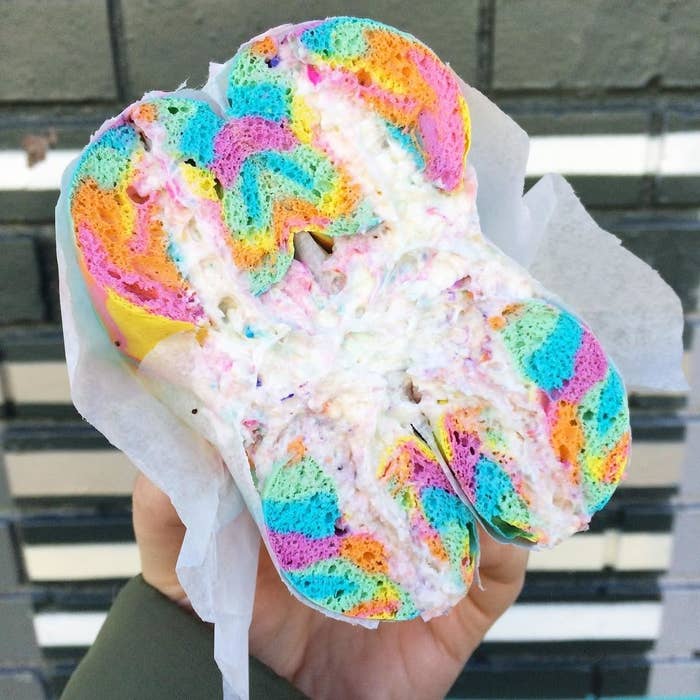 Desserts that look like a mini galaxy! And which are totally out of this world.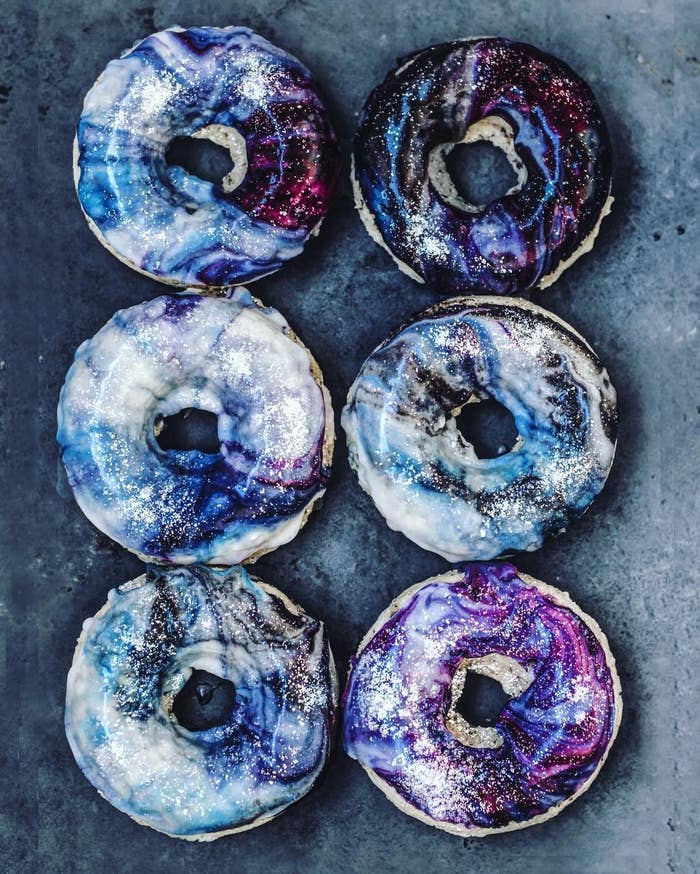 Whether you're a doughnut fiend...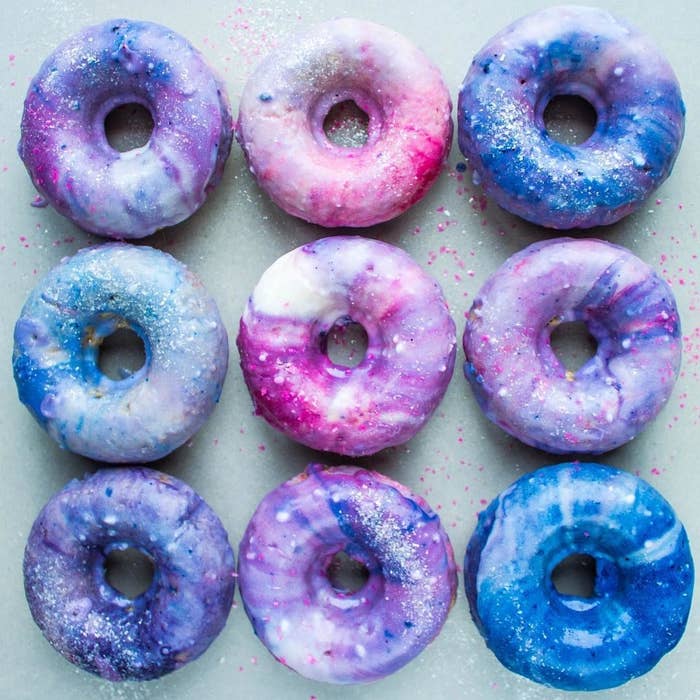 ...or just super into cake, there's something for everyone.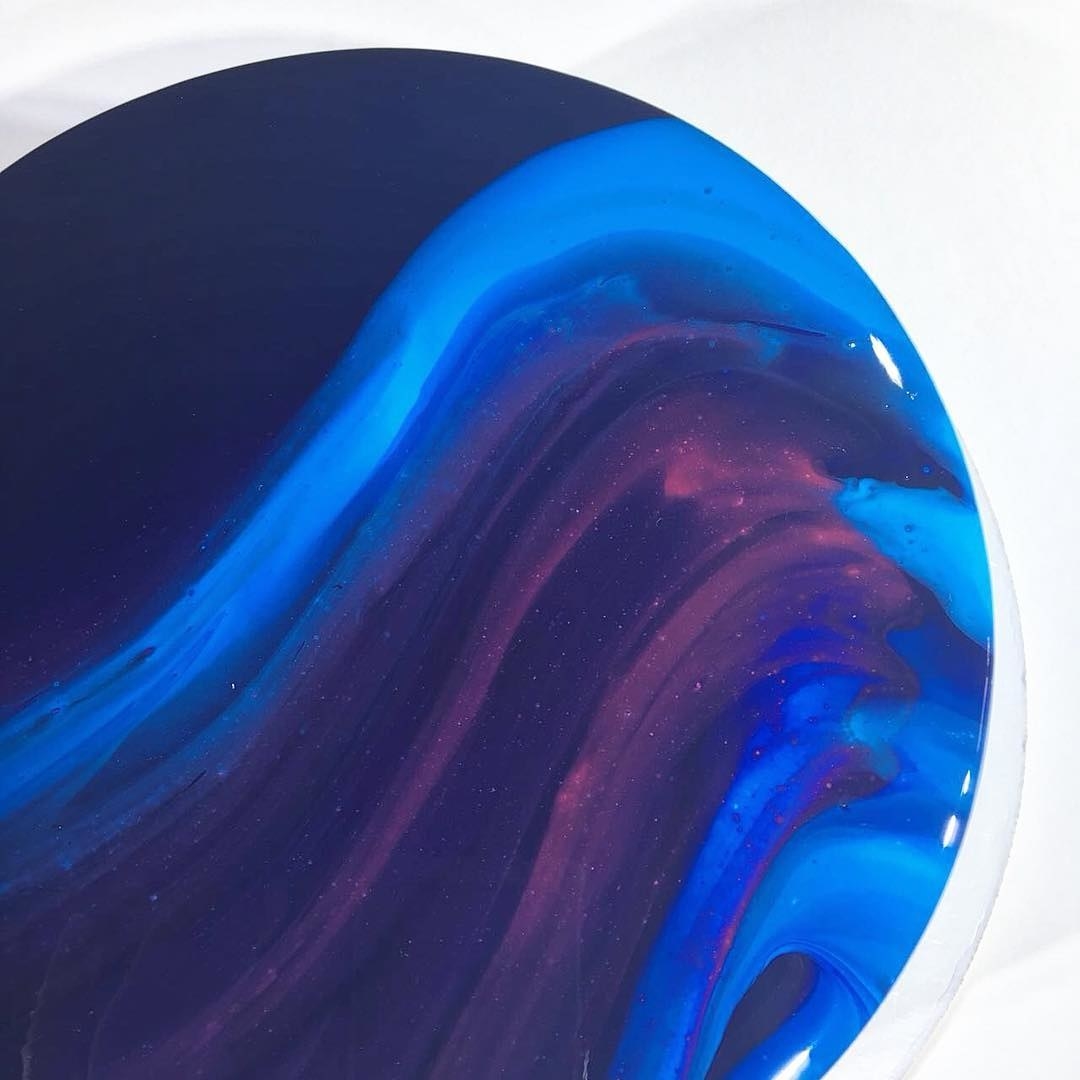 There are even galaxy chocolates!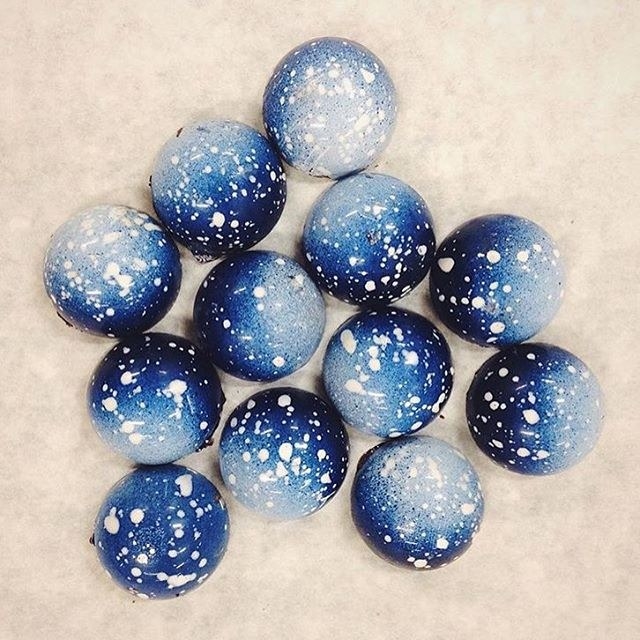 And macarons that would make Zenon proud.
So get on that rocket ship, bud.