So Donald Trump is now the 45th President of the United States. I have to say, I didn't see that one coming. Lately, I've been racking my brain trying to come up with a viable excuse as to how on earth it happened, but I came to the conclusion that the answer is really quite simple: His supporters.
My Instagram feed is predominantly left wing, which brought me to wonder, what would happen to it if I acted as an Instagram Trump supporter for a day? What kind of posts would I see, and would any of them make sense?
I began my experiment with the King of shortsighted statements himself, Donald Trump. From there I followed his wife, Melania and their children. At this point the account suggestions came rolling in. Trumpsterparty, trumpfanpage, conservative.american, donaldtrumptrain, and of course Fox News were among the most popular. After following about 10 accounts or so I felt a large crack in my moral compass as my newsfeed drastically changed.
The first eye-catching post was this one.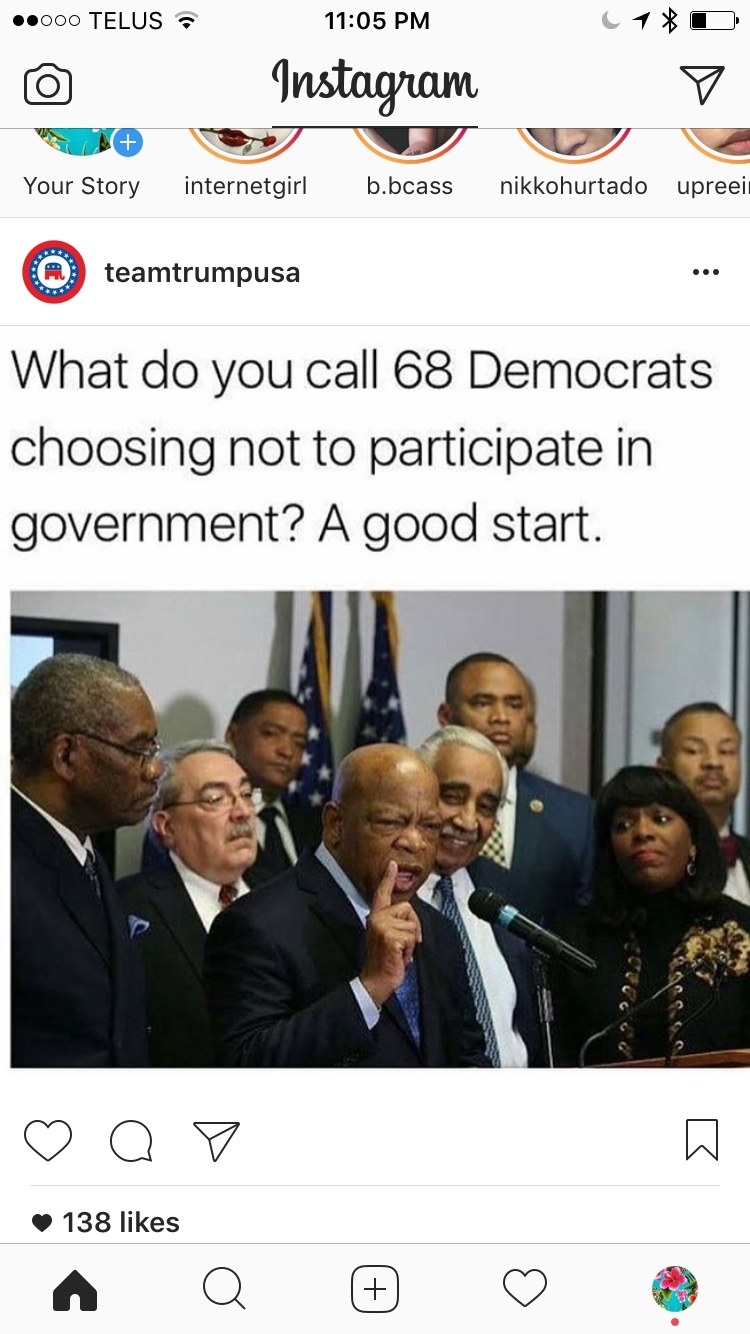 An hour went by, and I checked my feed again. This time I found something a little more blatant.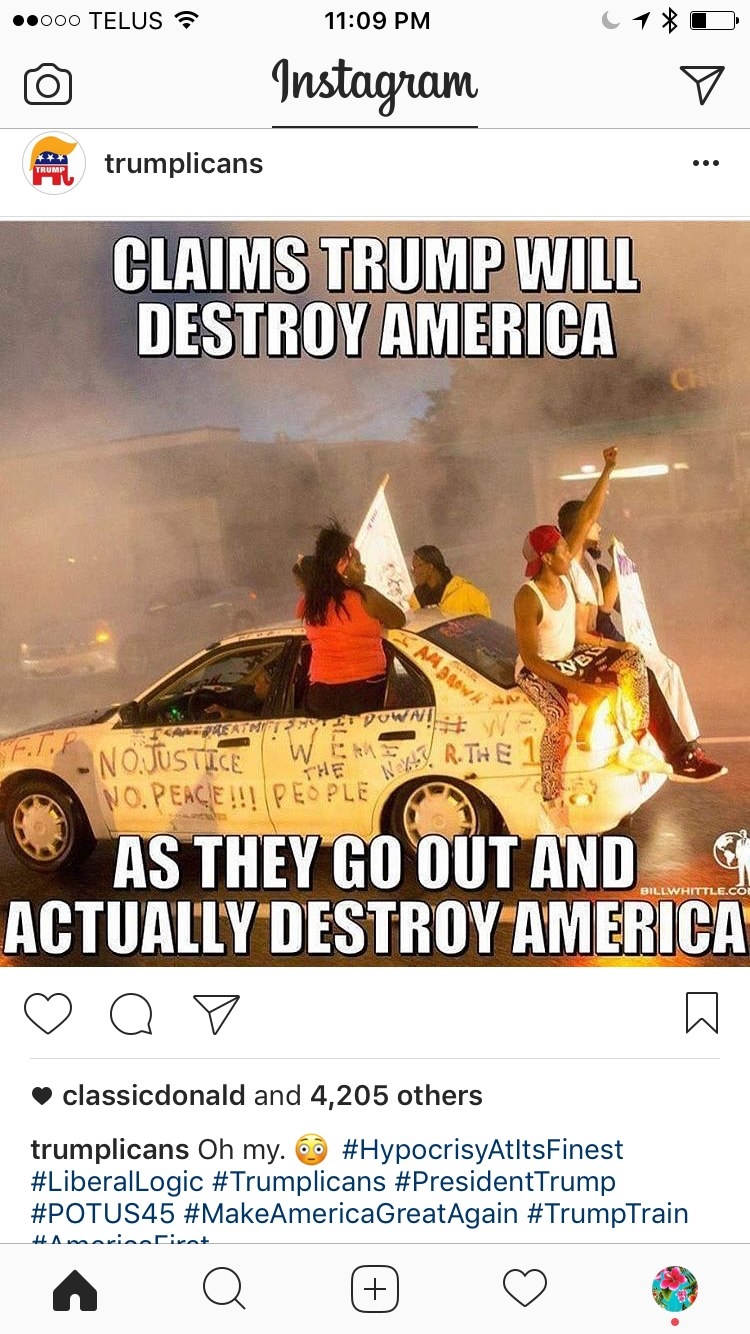 "Guns don't kill people, people kill people."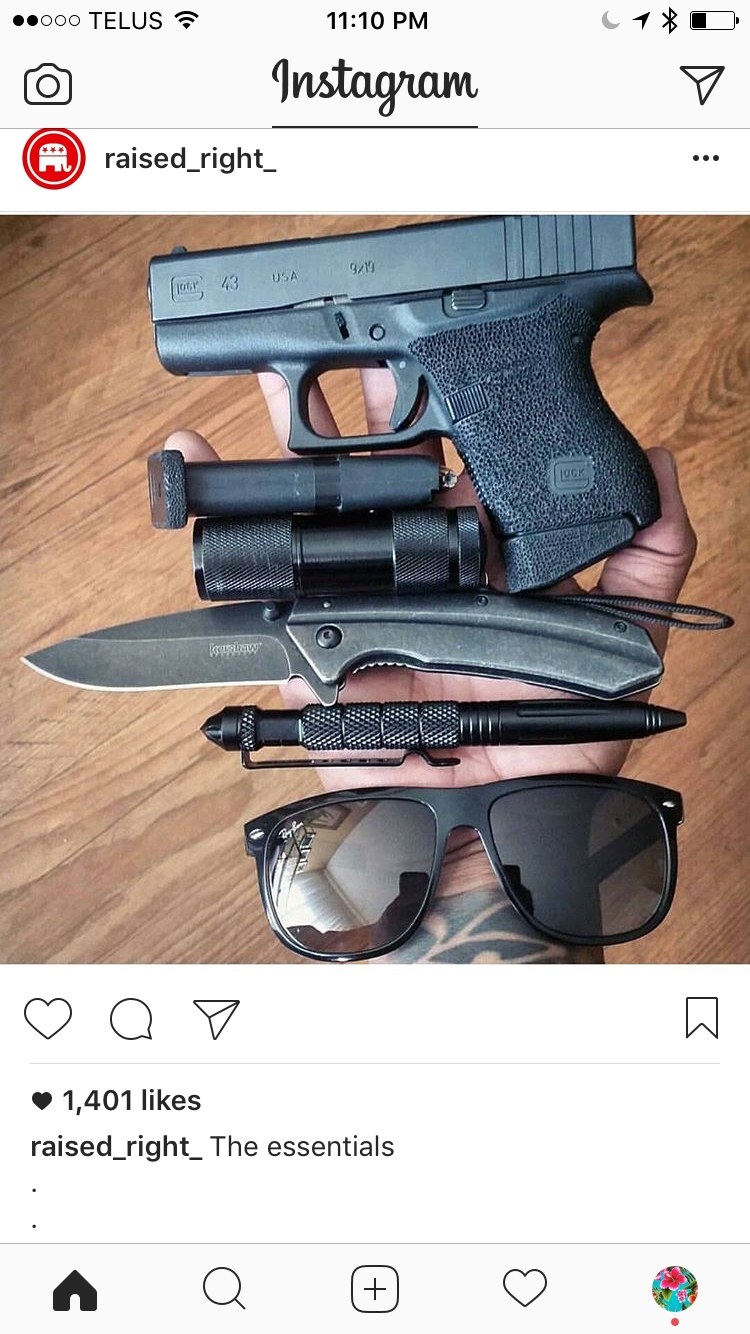 Wow.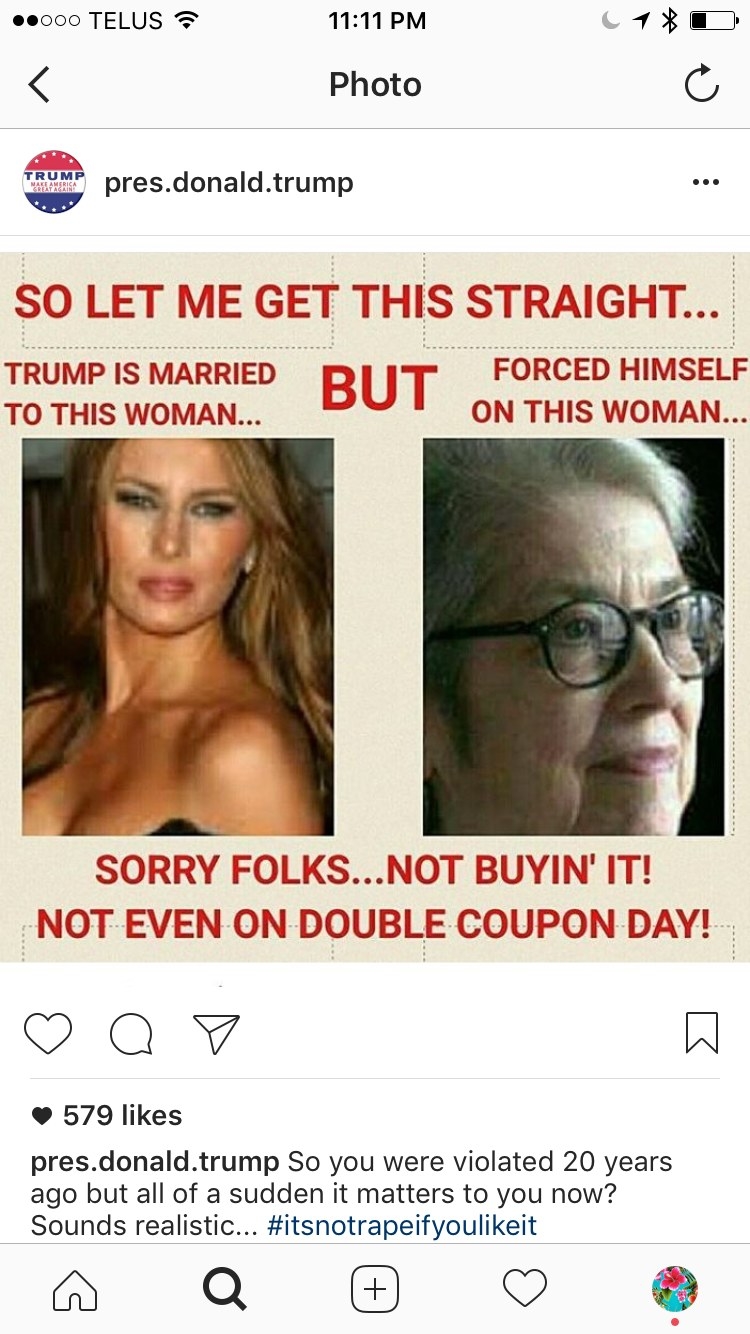 Oh yes, "The Wall."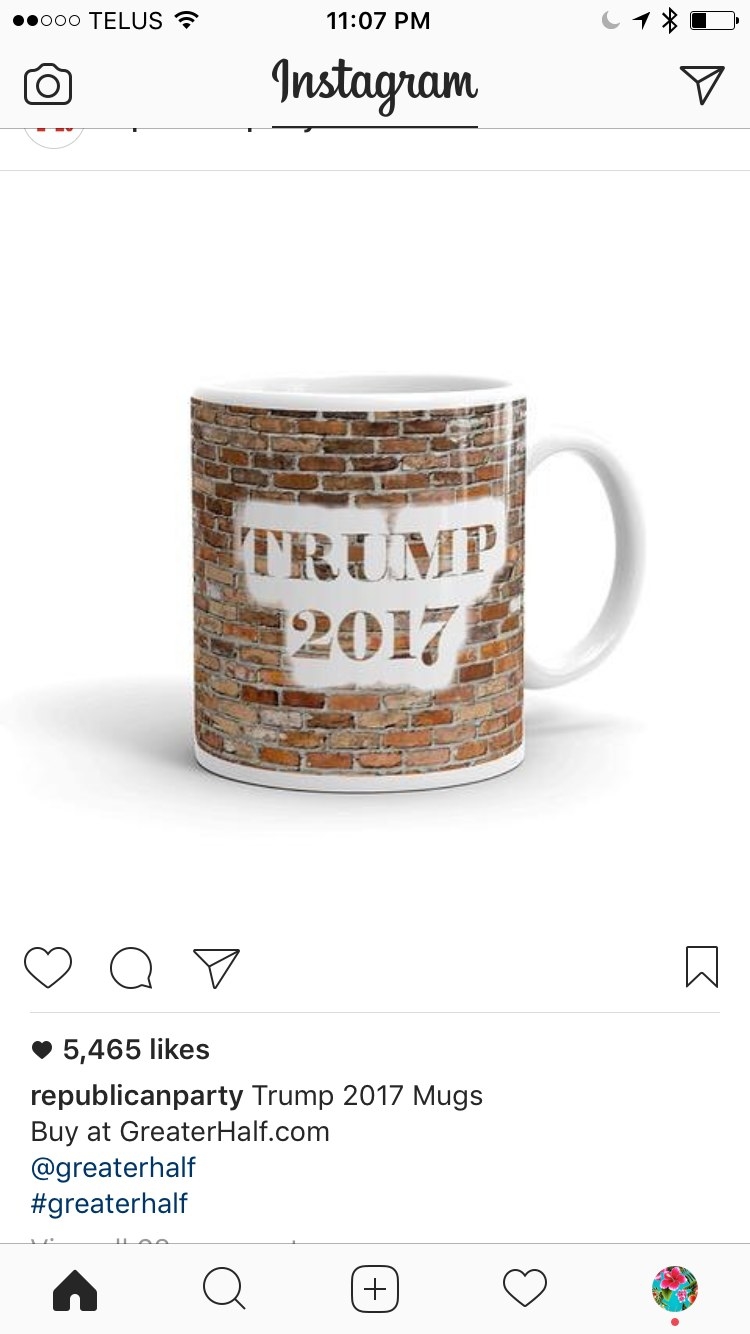 At this point, things took an unexpected turn as I started to attract followers from my most recent endeavours.
Knowing that somebody is 'following' me who loves the thought of me crying was enough for me to put my little experiment to an end. As ridiculous as I found these posts, I was more so frightened as they were all incredibly popular amongst their followers. I was shown first hand how sheltered I am on my social media accounts from blatant racism, sexism, white supremacy and overall hatred.
My final words as an online Trump supporter, before I cleanse my instagram are these:
Good luck 'Merica.
This post was created by a member of BuzzFeed Community, where anyone can post awesome lists and creations.
Learn more
or
post your buzz!