These Photos Show The Brutal Violence Inflicted On LGBT People In Russia
"Being lesbian, gay, bisexual, or transgender is becoming more and more difficult in Russia as sexual minorities are facing discrimination, harassment, and violent attacks." Contains graphic images.
Photographer Mads Nissen documented violence, harassment, and discrimination directed at LGBT people in St Petersburg, Russia, in June 2013. It won him the prestigious 2015 World Press Photo of the Year Award.
"In June 2013, Russia passed a law that effectively made it illegal to hold any pride events, speak in defence of gay rights, or say that gay relationships are equal to heterosexual relationships. This project is an attempt to understand what it's like to live with forbidden love in modern Russia." – Mads Nissen
"Supporters try to protect LGBT activist Kiriee Fedorov from further attacks after he was violently assaulted by anti-gay protesters during a pride rally on 29 June 2013. He was later arrested. The next day, Vladimir Putin signed into law an ambiguous bill banning the 'propaganda of nontraditional sexual relations to minors' that was met with widespread condemnation from human rights and LGBT groups. It has since been used to ban pride rallies in the city." – Mads Nissen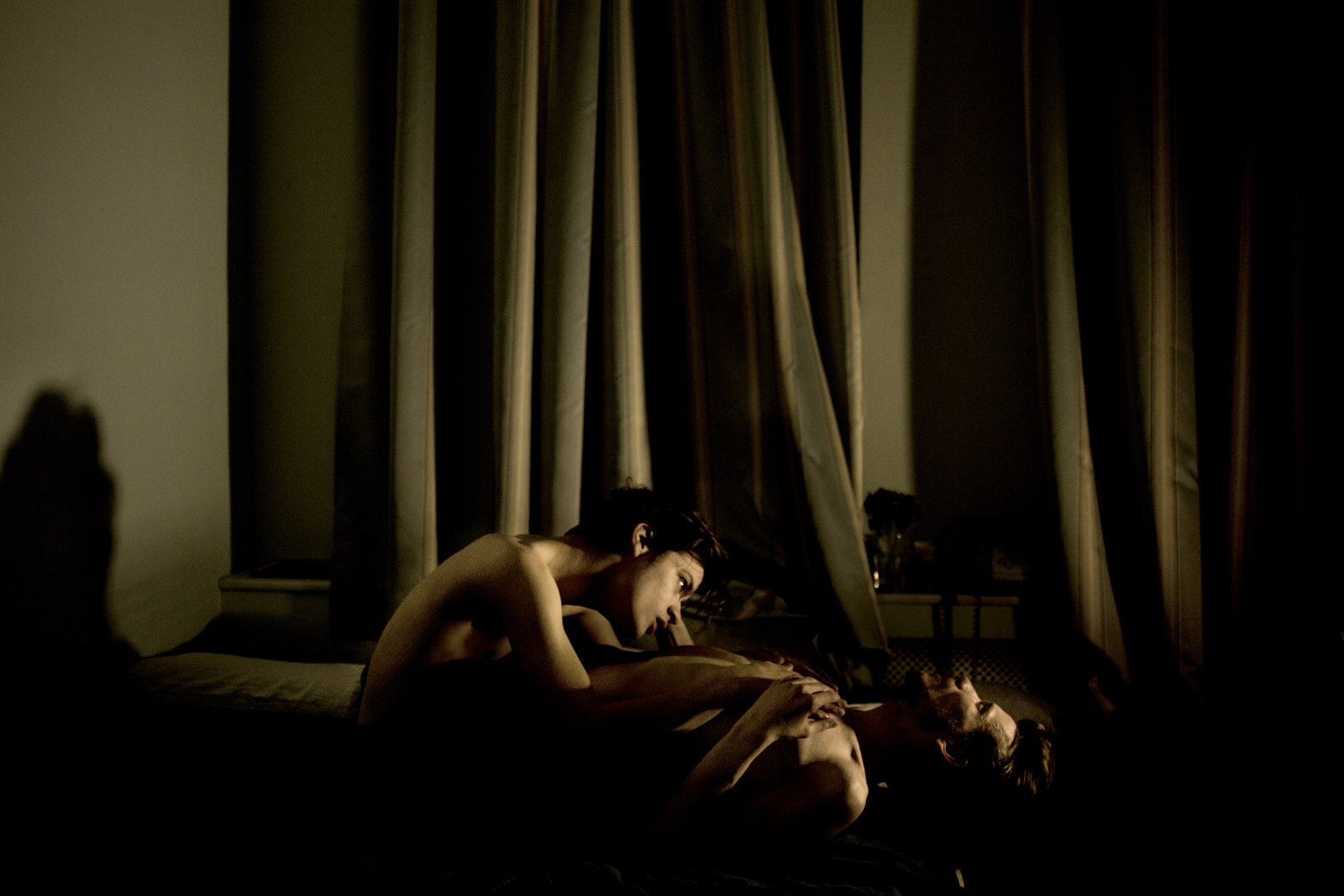 "Gay couple Jonathan Jacques Louis, 21, and Alexander Semyonov, 25, embrace at home." – Mads Nissen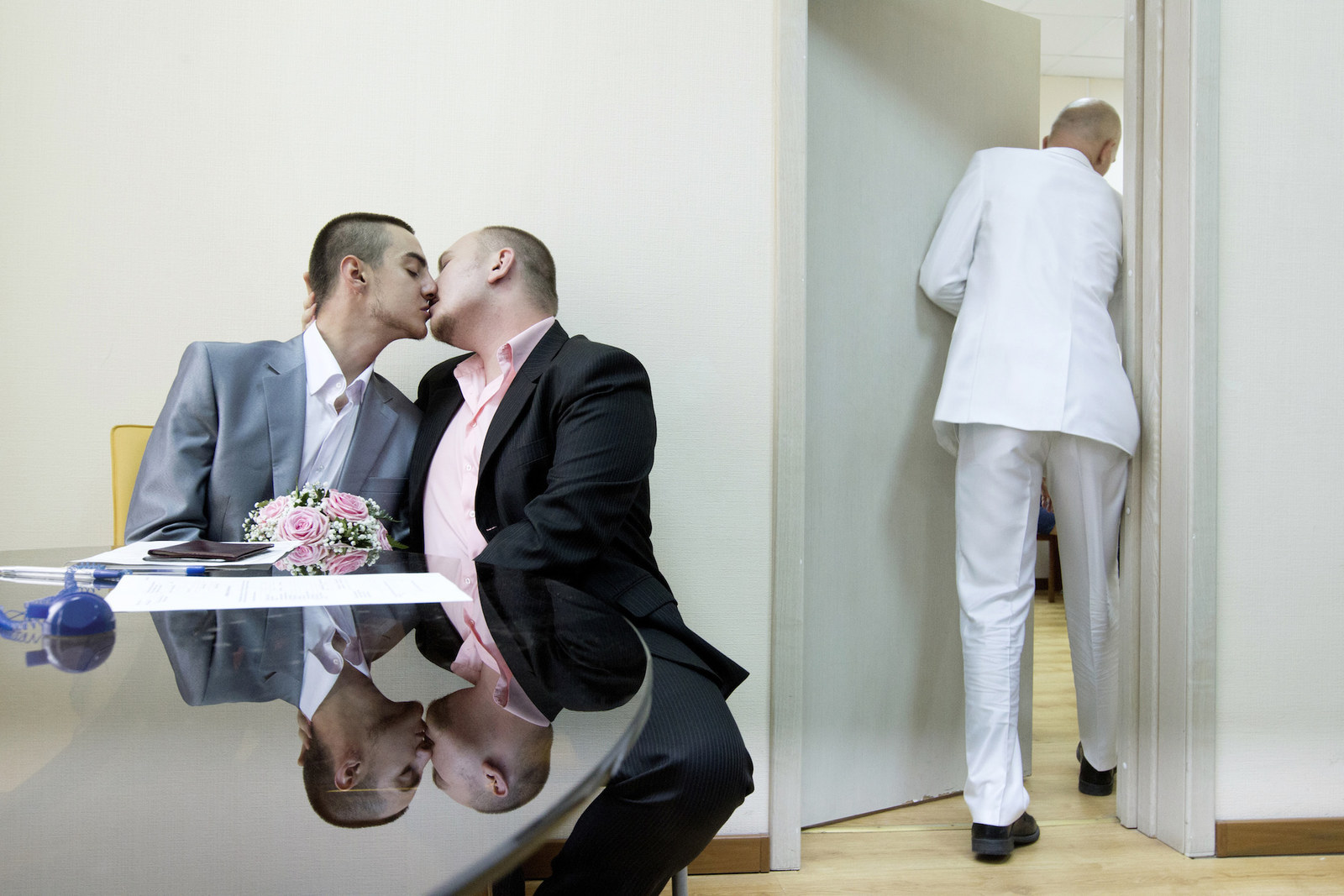 "Yaroslav Yevtushenko embraces his boyfriend Dmitry Chunosov at St Petersburg's registry office, where, on 28 June 2013, five same-sex couples attempted to officially submit applications to register their marriages. According to media reports, all the submissions were rejected by the authorities." – Mads Nissen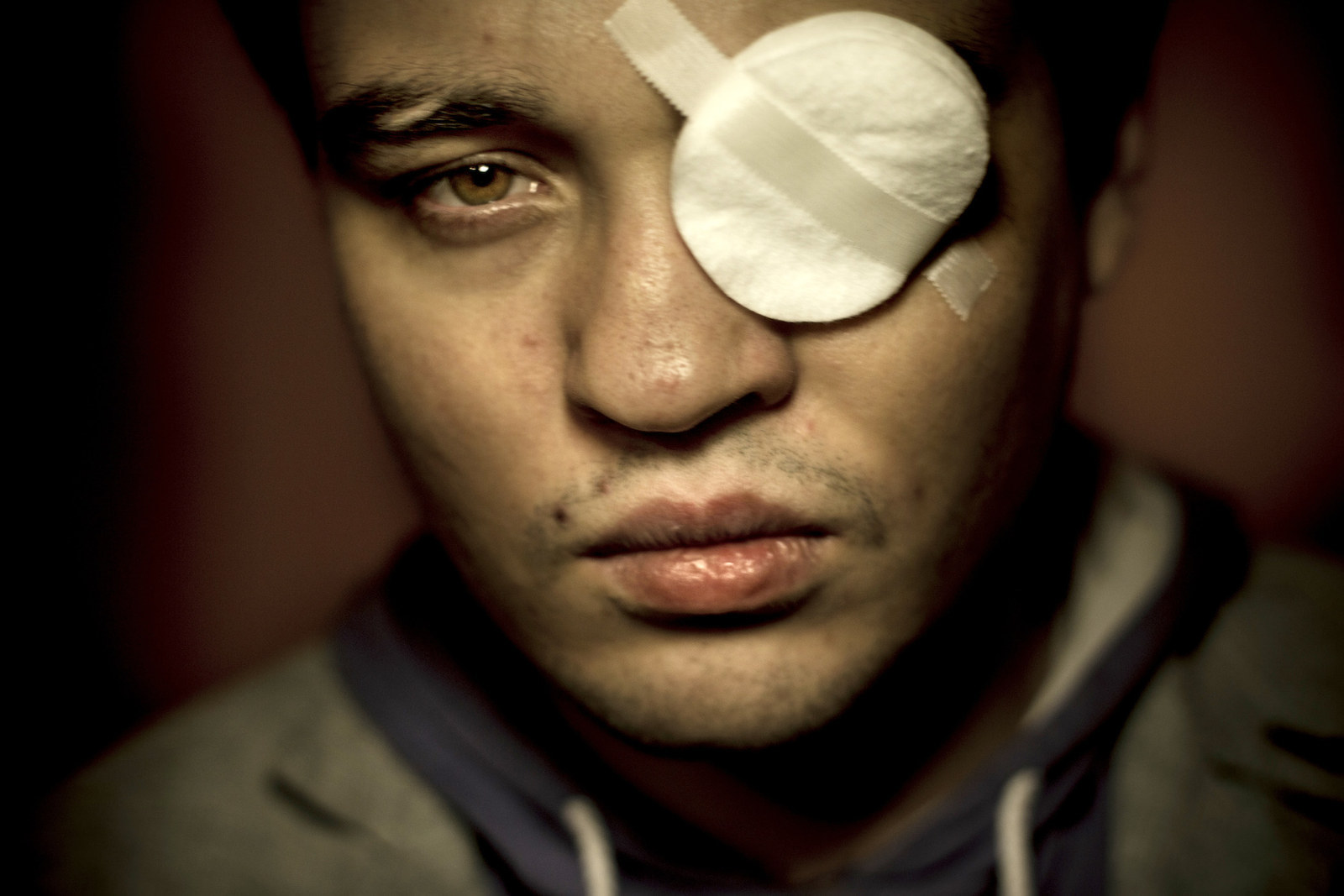 "Dmitry Chizhenvskiy, 27, had his left eye permanently destroyed by a homophobic attack on 3 November 2013 when three armed men entered into a private meeting for gay men in St Petersburg. The attackers hit people with baseball bats and, at close range, Dmitry was shot directly into his left eye with an air gun. The perpetrators have not been found." – Mads Nissen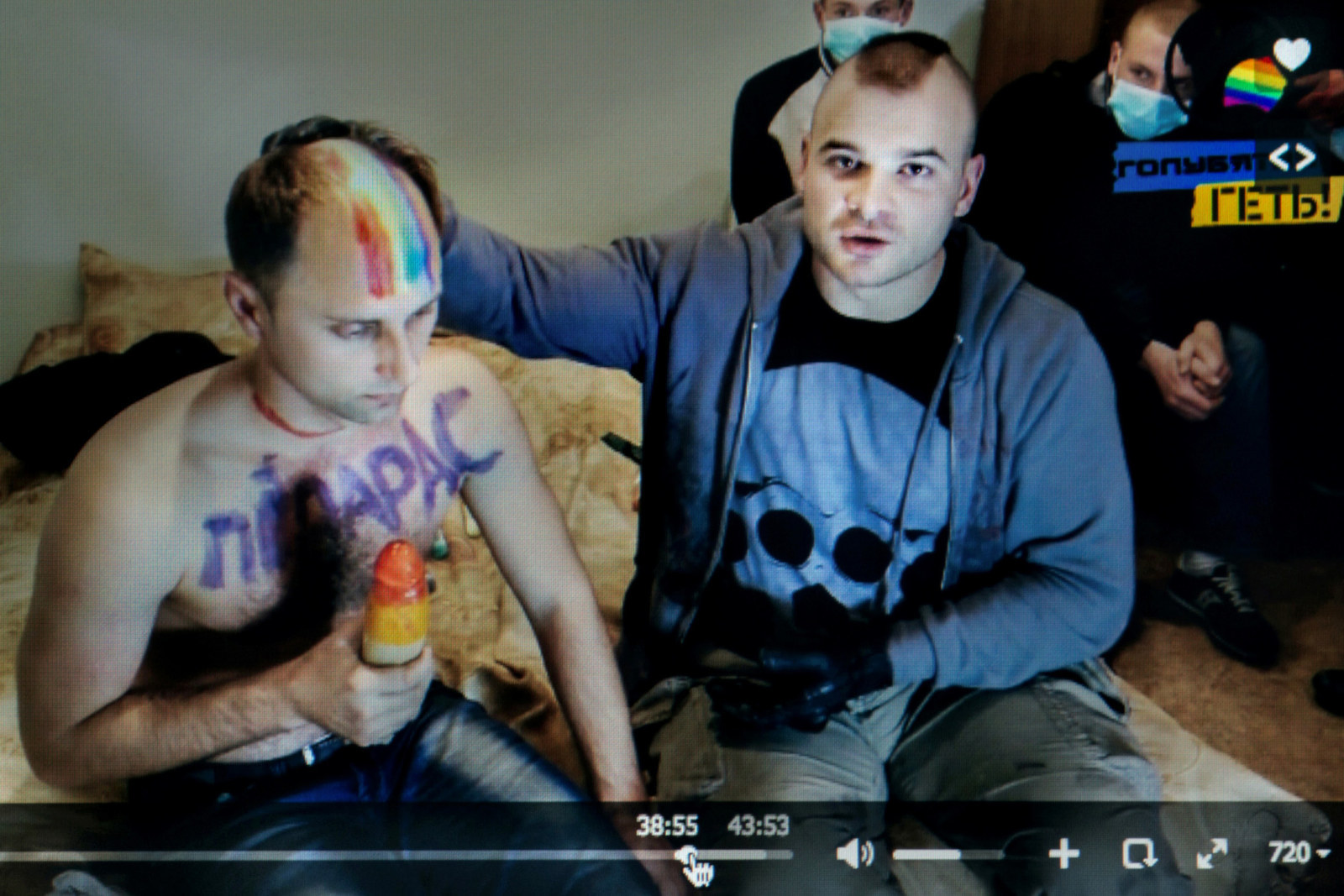 "A still from a video made by members of Occupy Paedophilia, a militantly homophobic group that specialises in hunting and filming violent attacks on suspected gay men and paedophiles (the group believes that gays and pedophiles are almost equally immoral and that most gay men are paedophiles and vice versa). On this online TV show, victims are tricked into false dates. Once caught and confronted the victim is sexually humiliated and tortured, while everything is filmed, posted publicly, and shared online. This image shows an unidentified man who has had 'faggot' written on his chest being filmed by a gang of men. The TV station's logo, in the corner, bears the title Netting the Faggots!" – Mads Nissen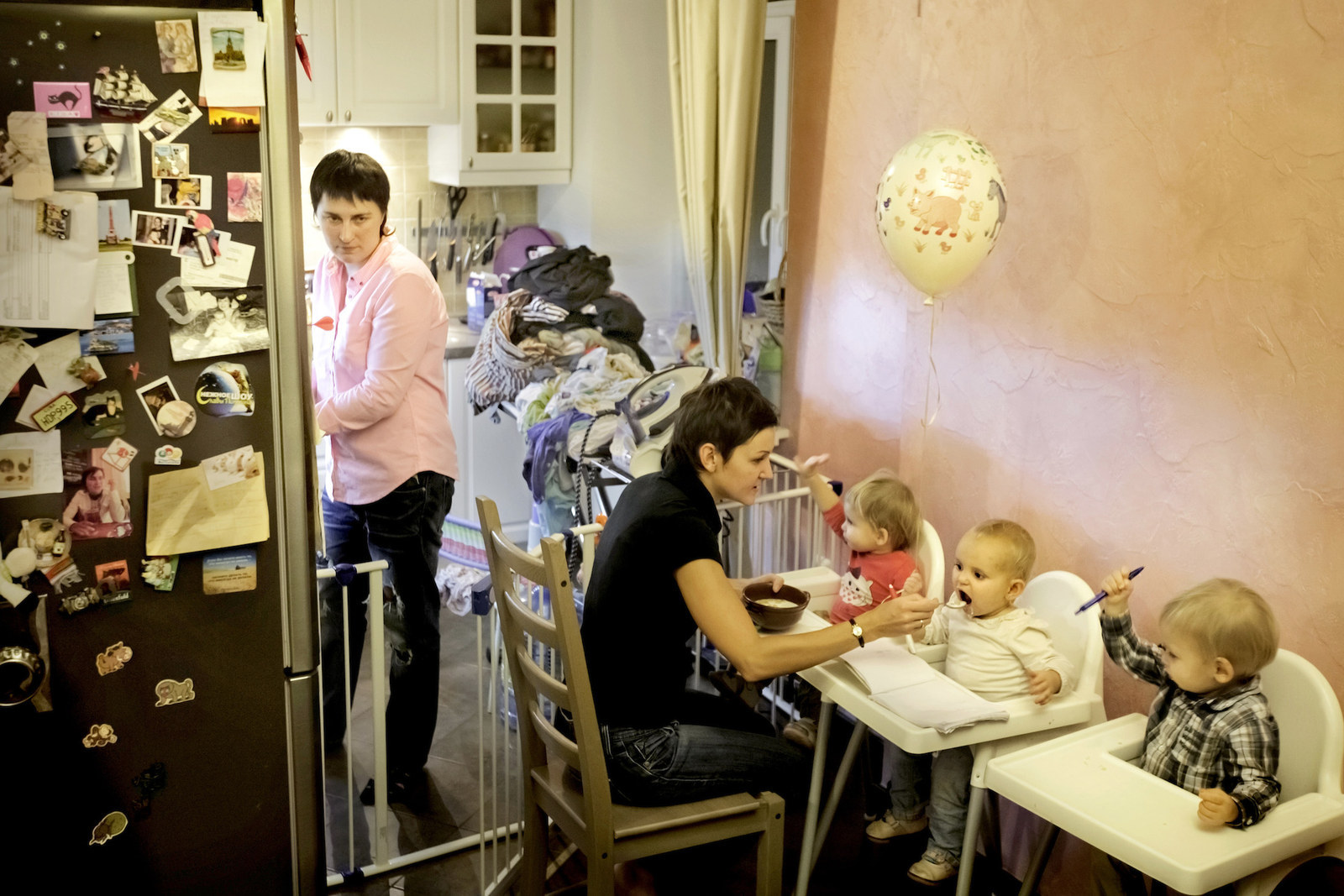 "Lesbian couple Lada, 33, (left) and Irina, 31, (right) at home feeding their three children. Some religious and conservative groups within Russia advocate the forced removal of children from all LGBT families. With increasing violent, verbal, and legal attacks on LGBT rights, the lesbian couple say they don't feel safe and their concern that such a law could be enacted has made them consider leaving the country." – Mads Nissen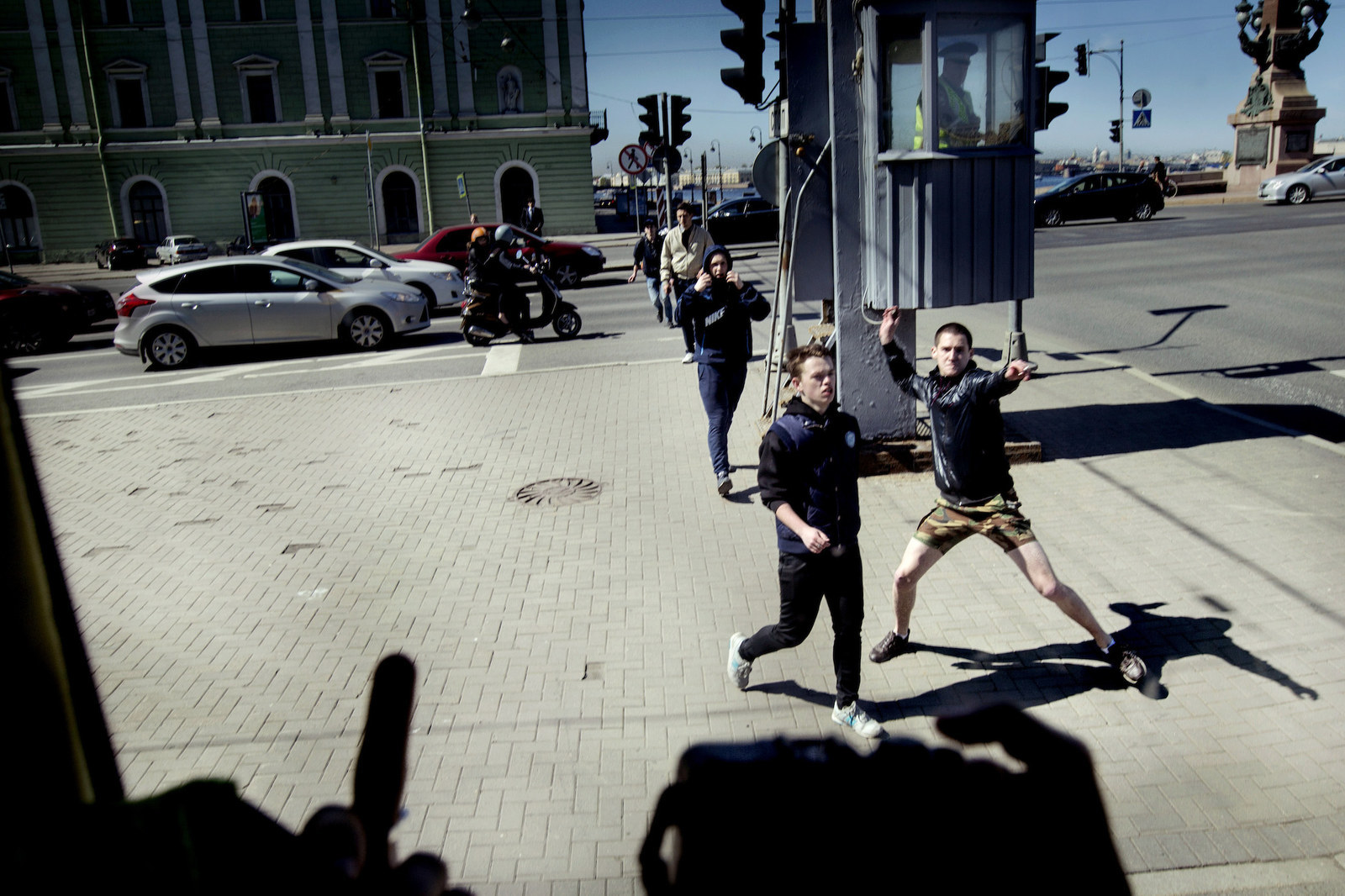 "Several hundred LGBT activists attended a rally in central St Petersburg to mark the International Day Against Homophobia. The rally's organisers had police permission and a promise to tighten security. In the event only a small number of homophobes turned up to protest at the rally. However, a handful attacked the buses taking the LGBT activists home." – Mads Nissen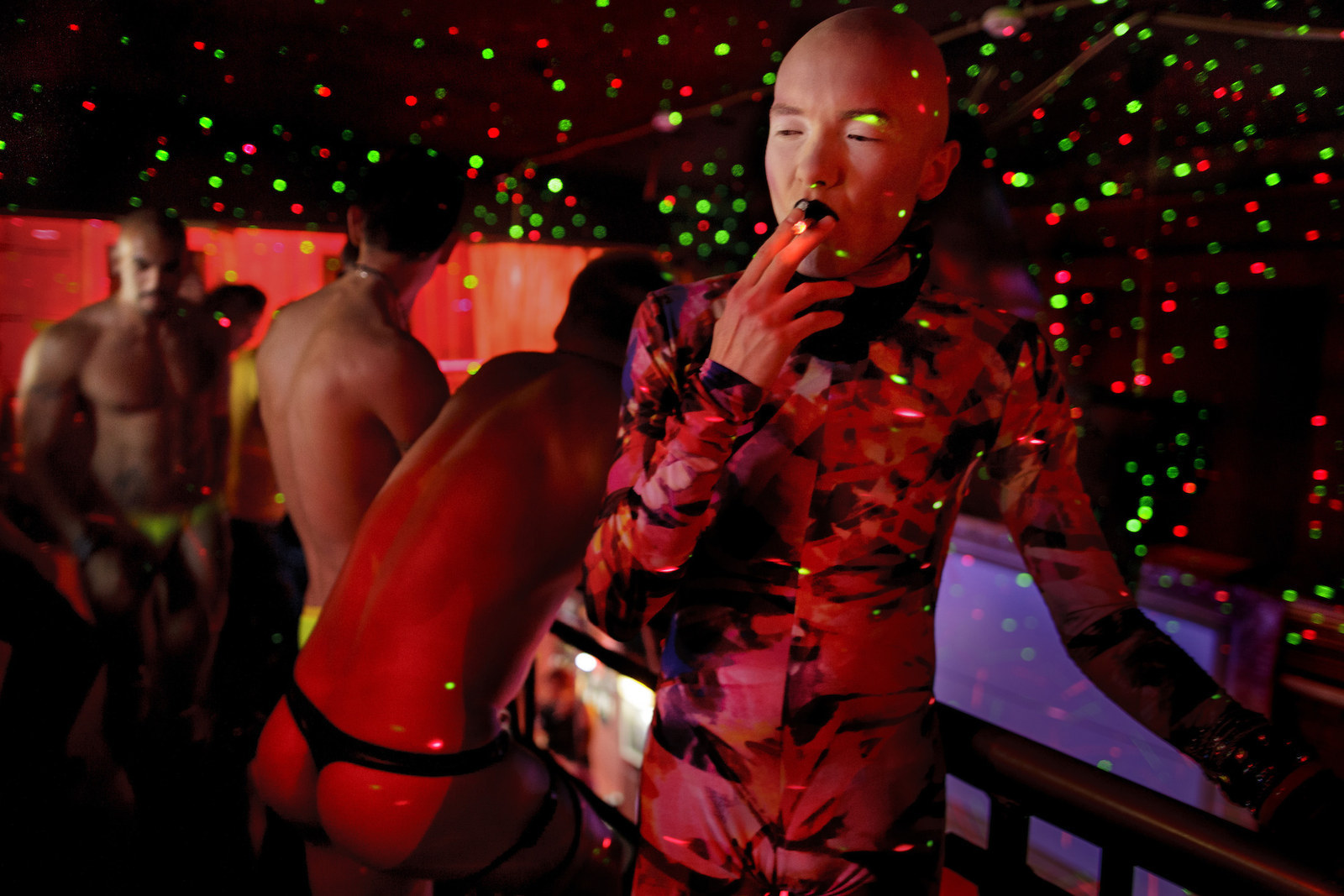 "Twenty-seven-year-old Ruslan, a ballet dancer at the Academy of Russian Ballet, smokes a cigarette at the Central Station, an LGBT nightclub. He was was married to a woman for five years but following their divorce he came out." – Mads Nissen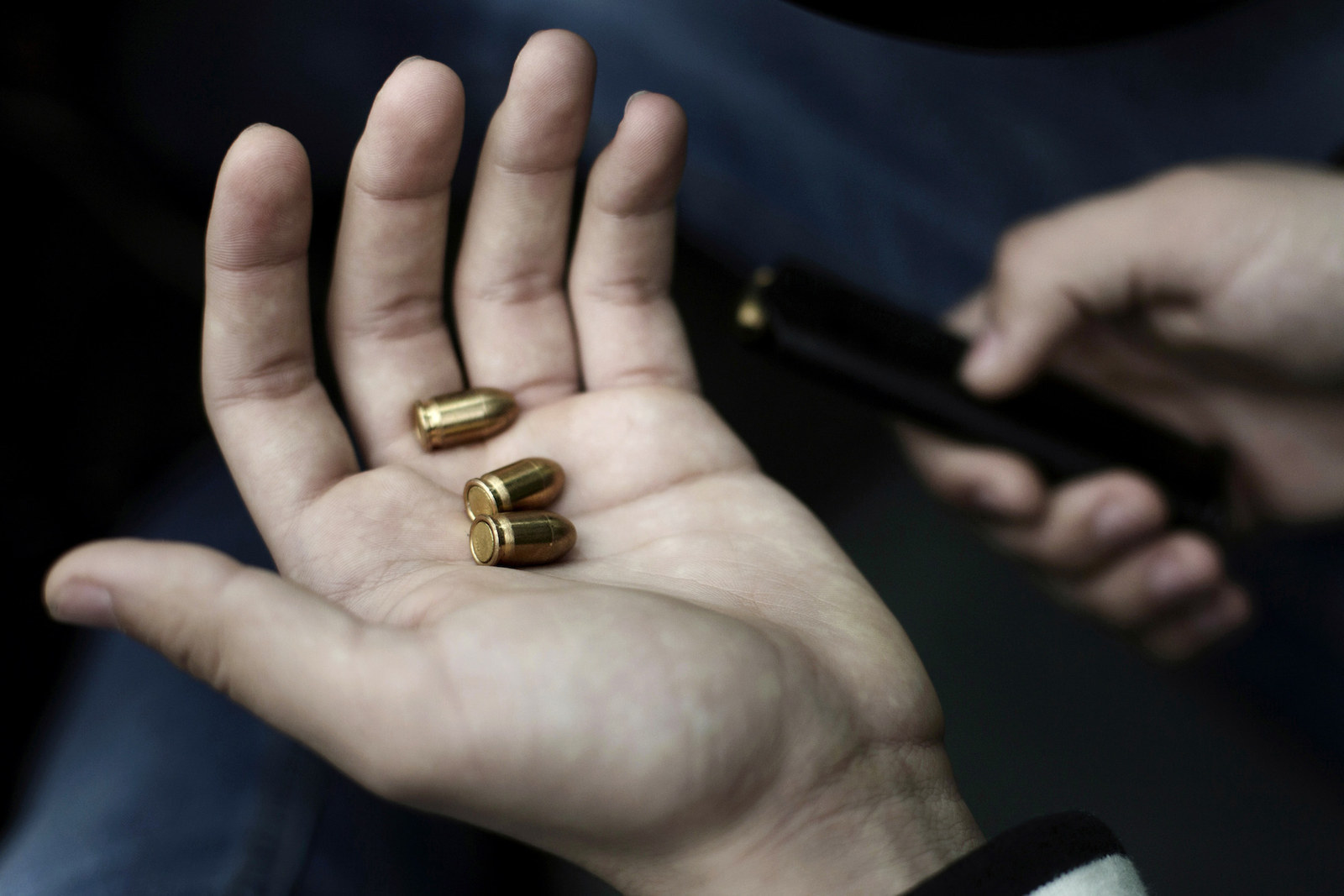 "Bullets for a gun in the hand of Filipp Razinskiy, 16, a member of Occupy Paedophilia." – Mads Nissen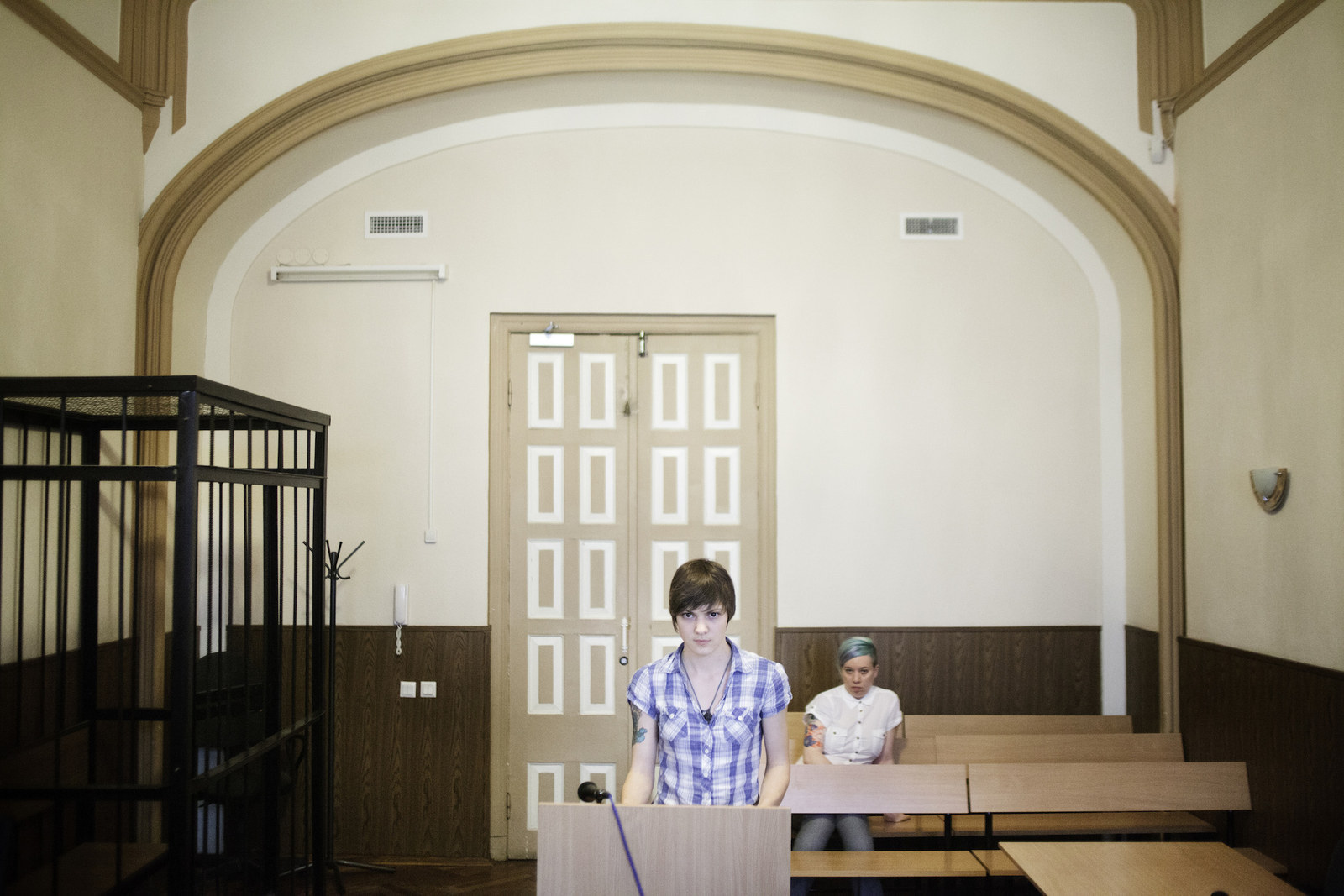 "Maria Ekaterina Alekseeva, 21, appears in court after being arrested at a pride rally on 29 June 2013." – Mads Nissen