Dutch photographer Alice van Kempen has been snapping dogs for magazines and adverts since 1998. Two years ago she took on a more personal photo project: exploring abandoned buildings across Europe with Claire, her 3-year-old bull terrier.
Alice and Claire have visited derelict prisons, military bases, coal mines, trains, hospitals, farms, planes, and private houses.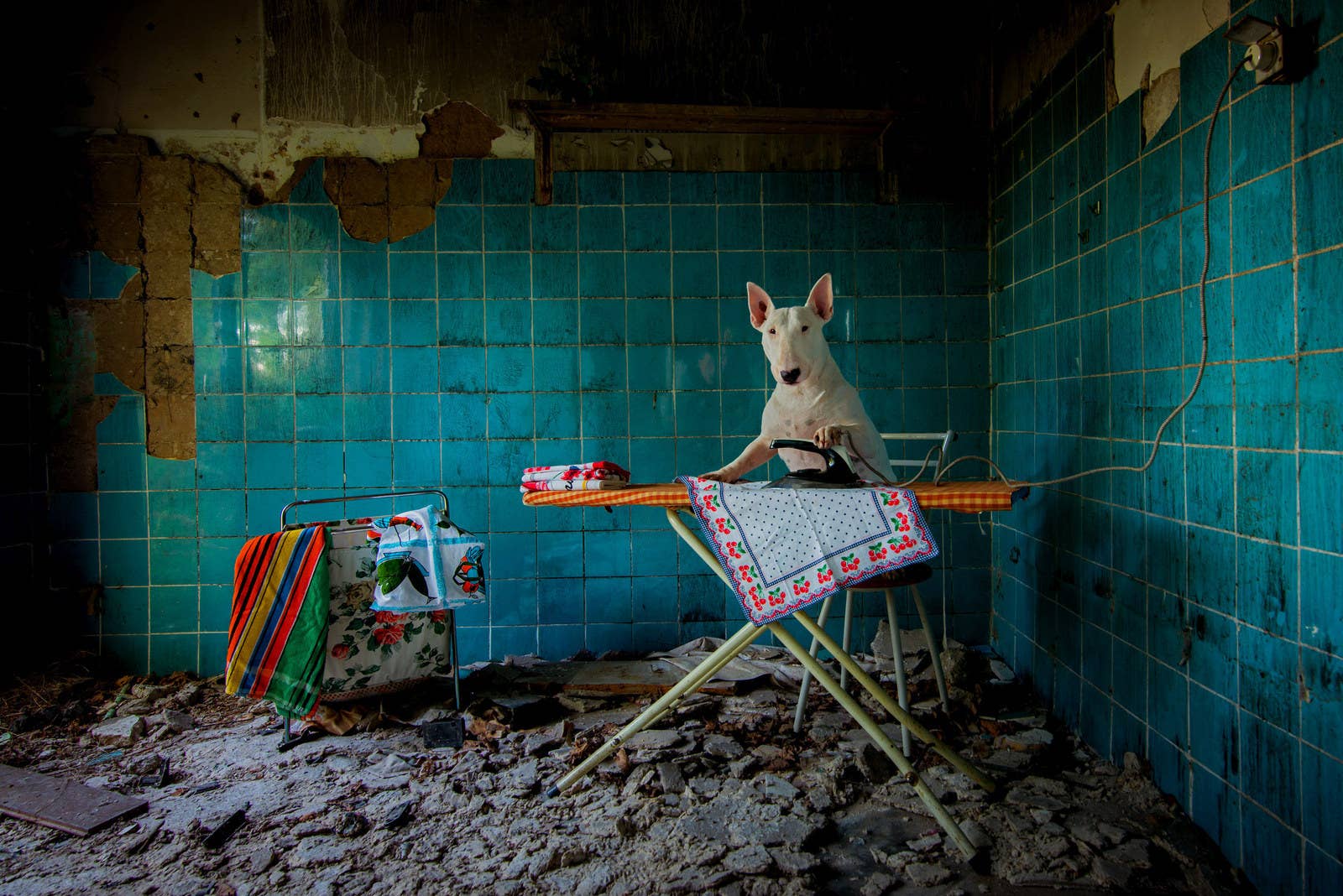 Alice told Caters News: "From day one I had a connection with Claire. She loves modelling and she's brilliant too. She sometimes has to sit absolutely still for seconds at a time without blinking or making the slightest movement."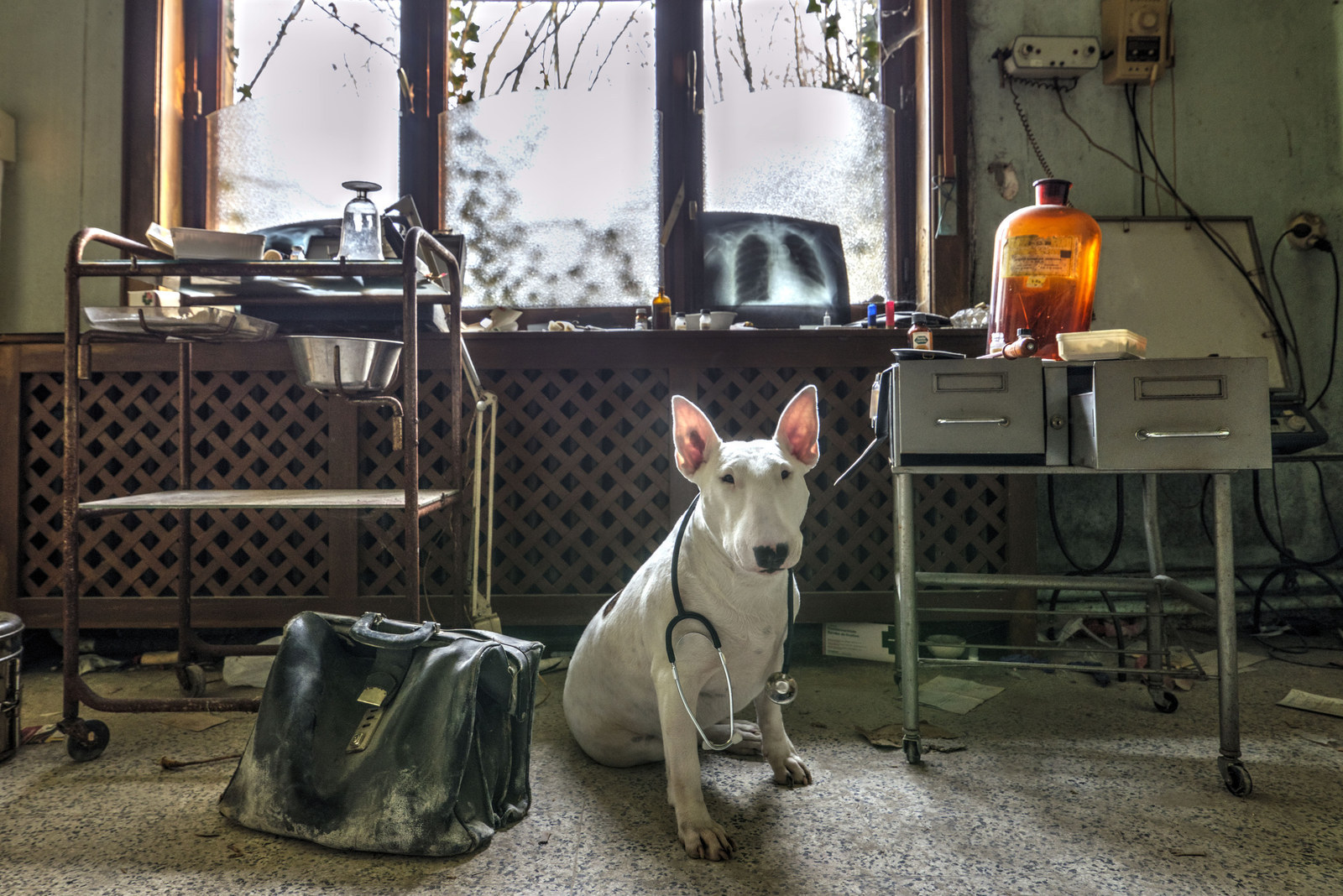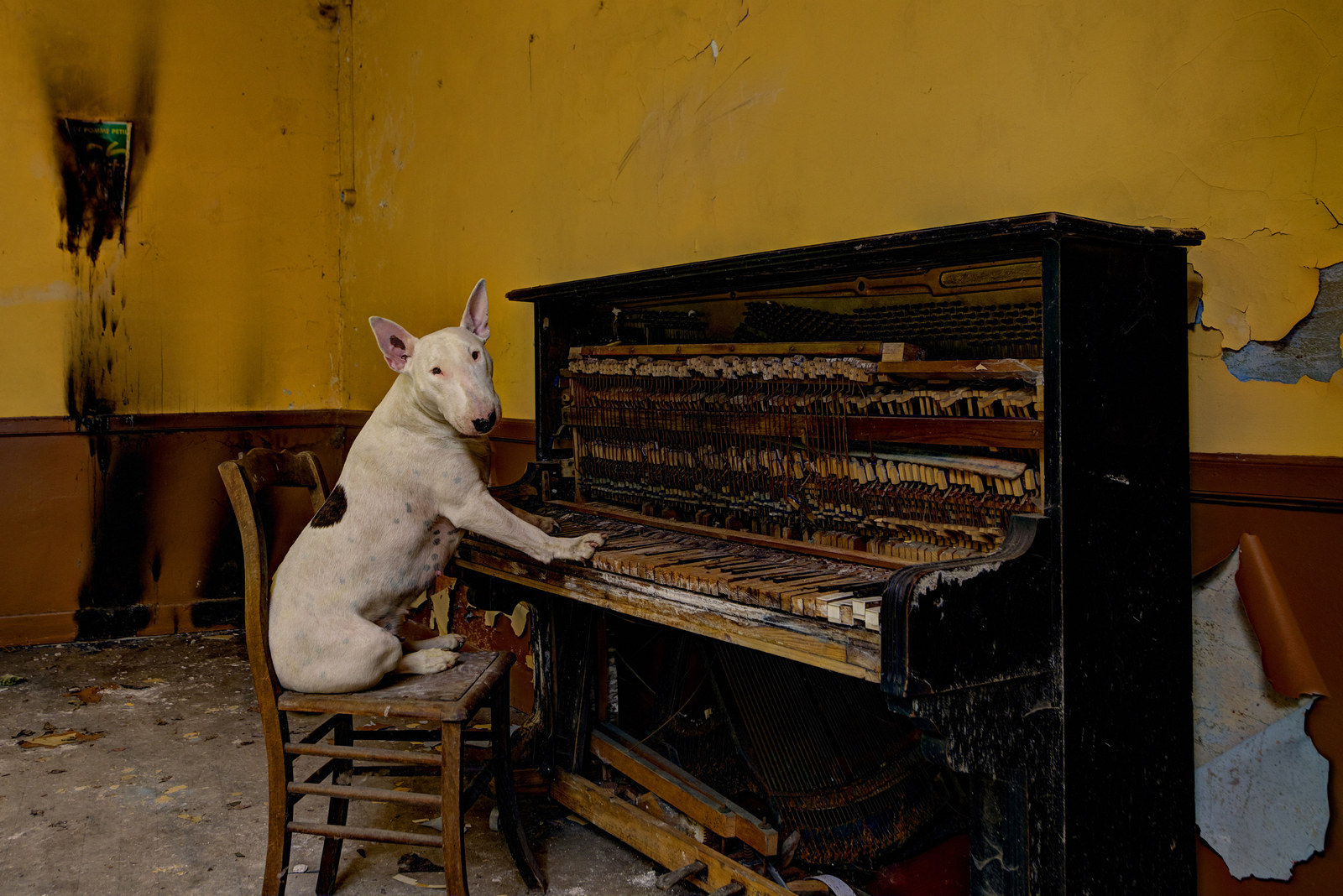 Alice was inspired to photograph Claire after she visited her first abandoned location – the town of Doel, in Belgium.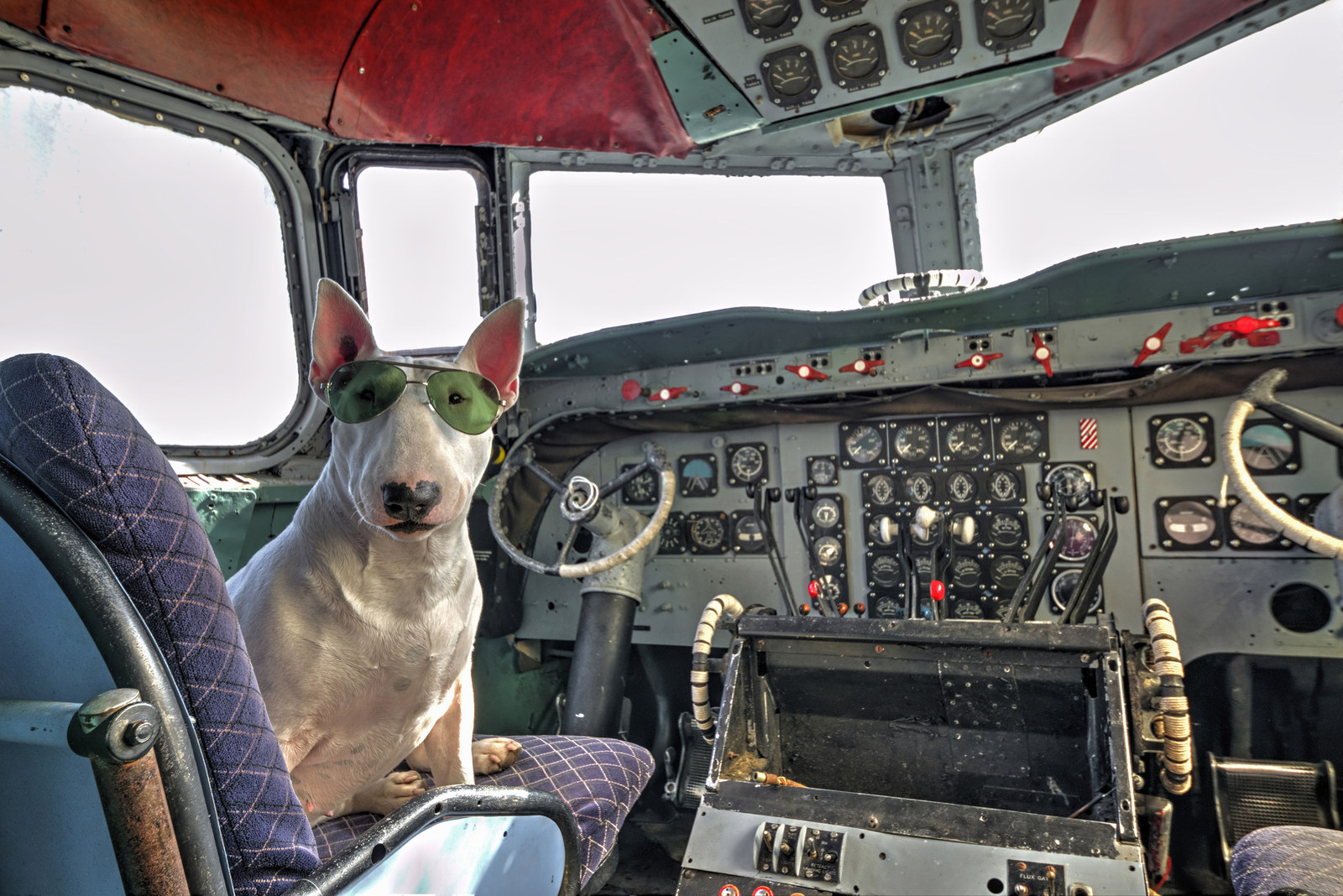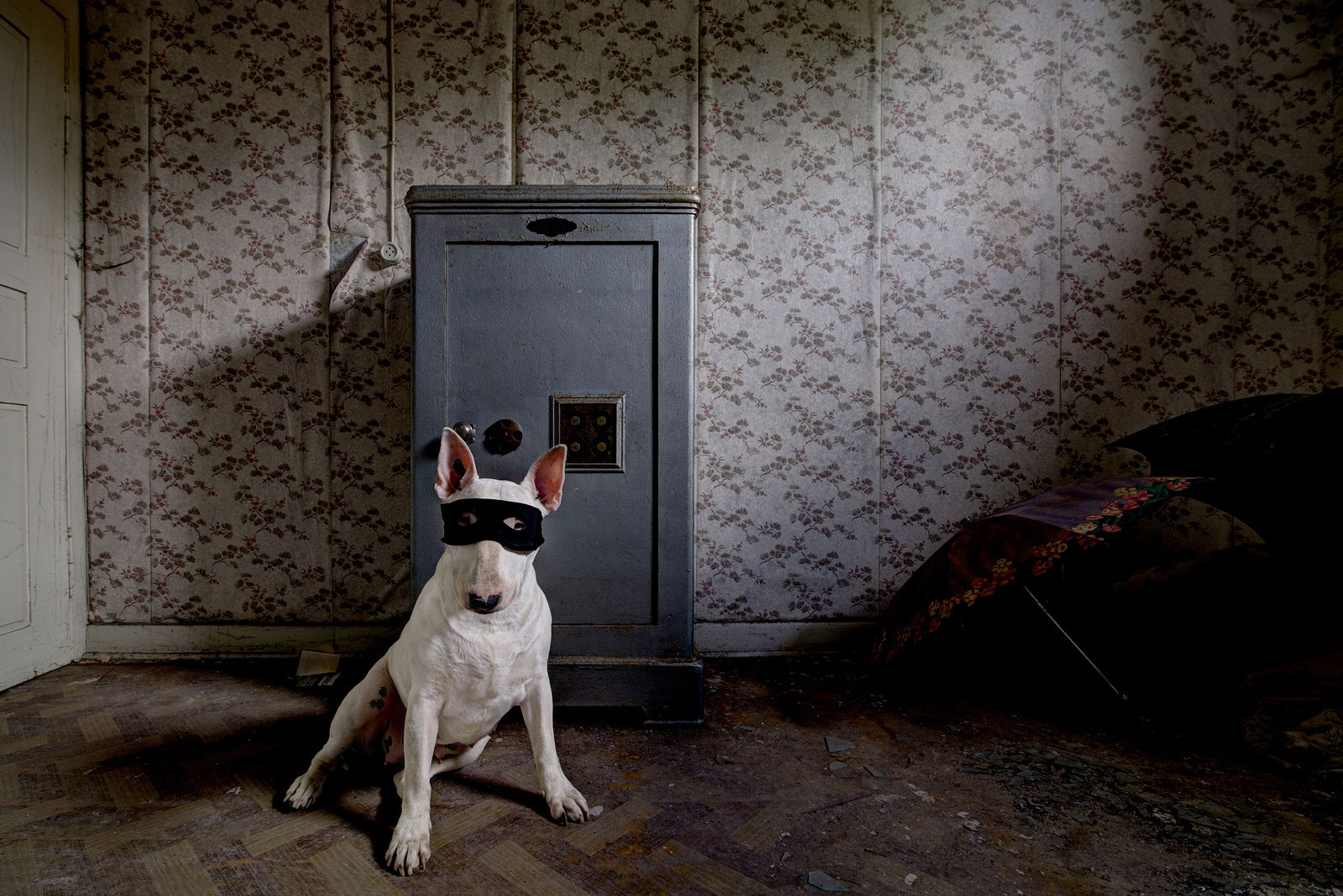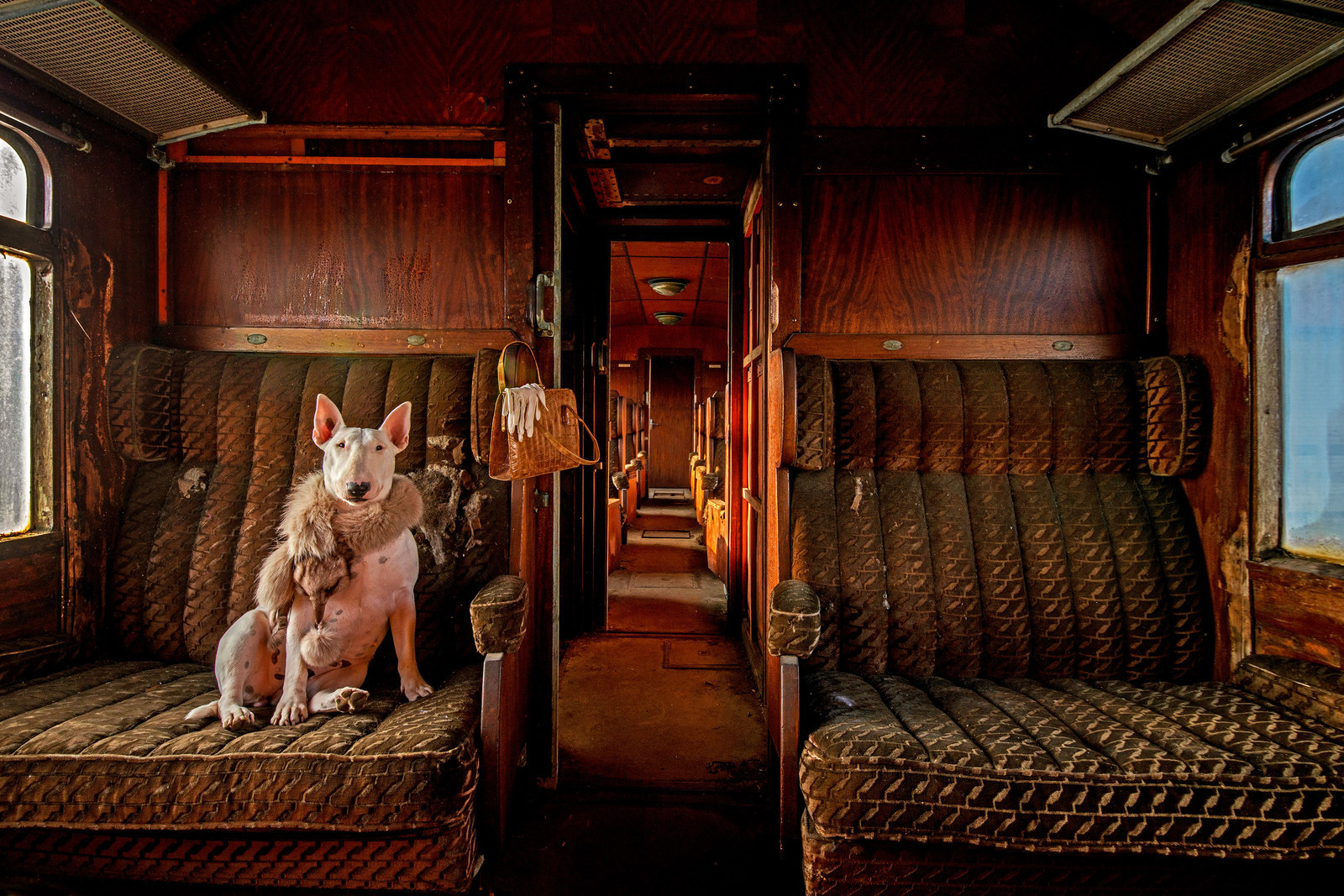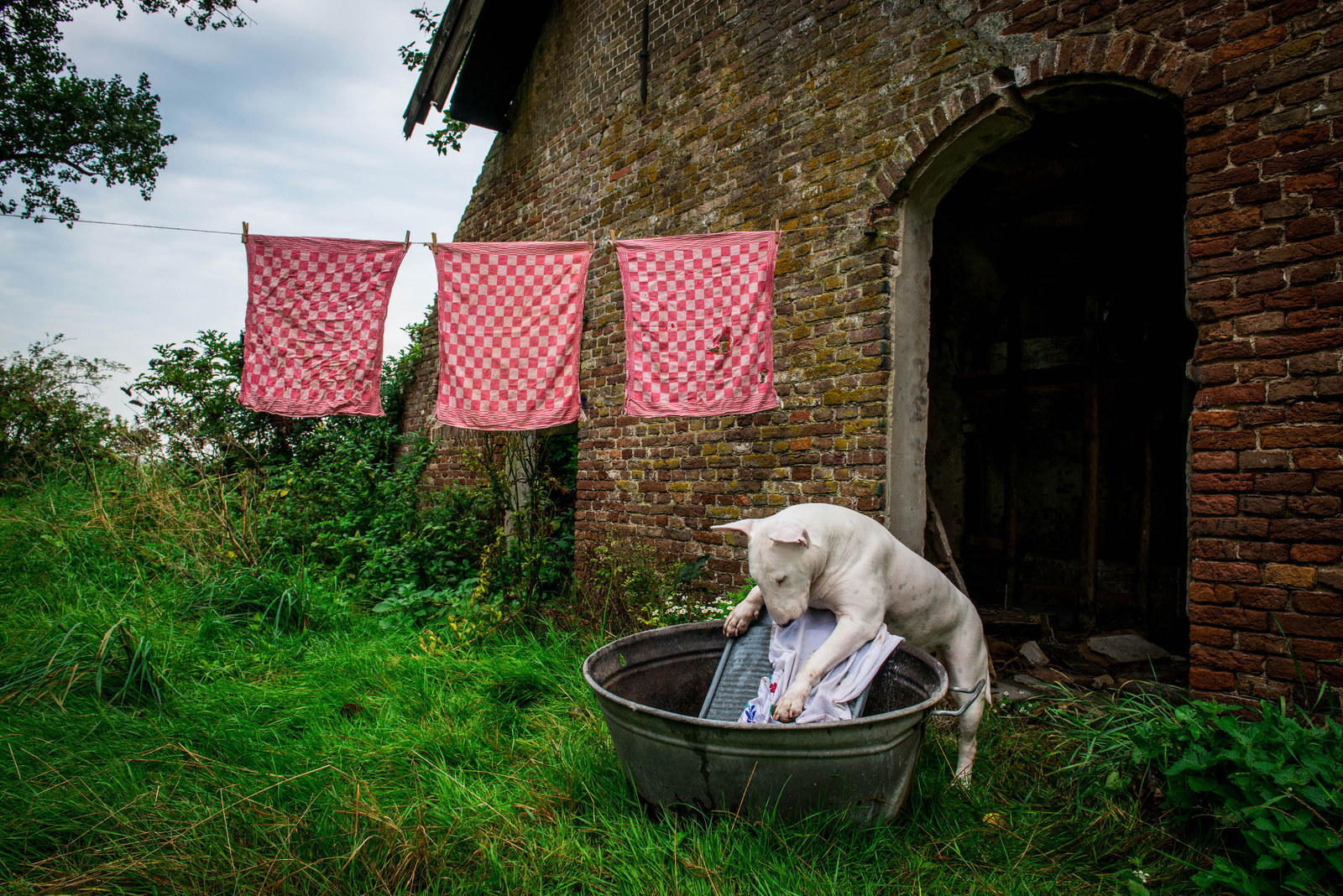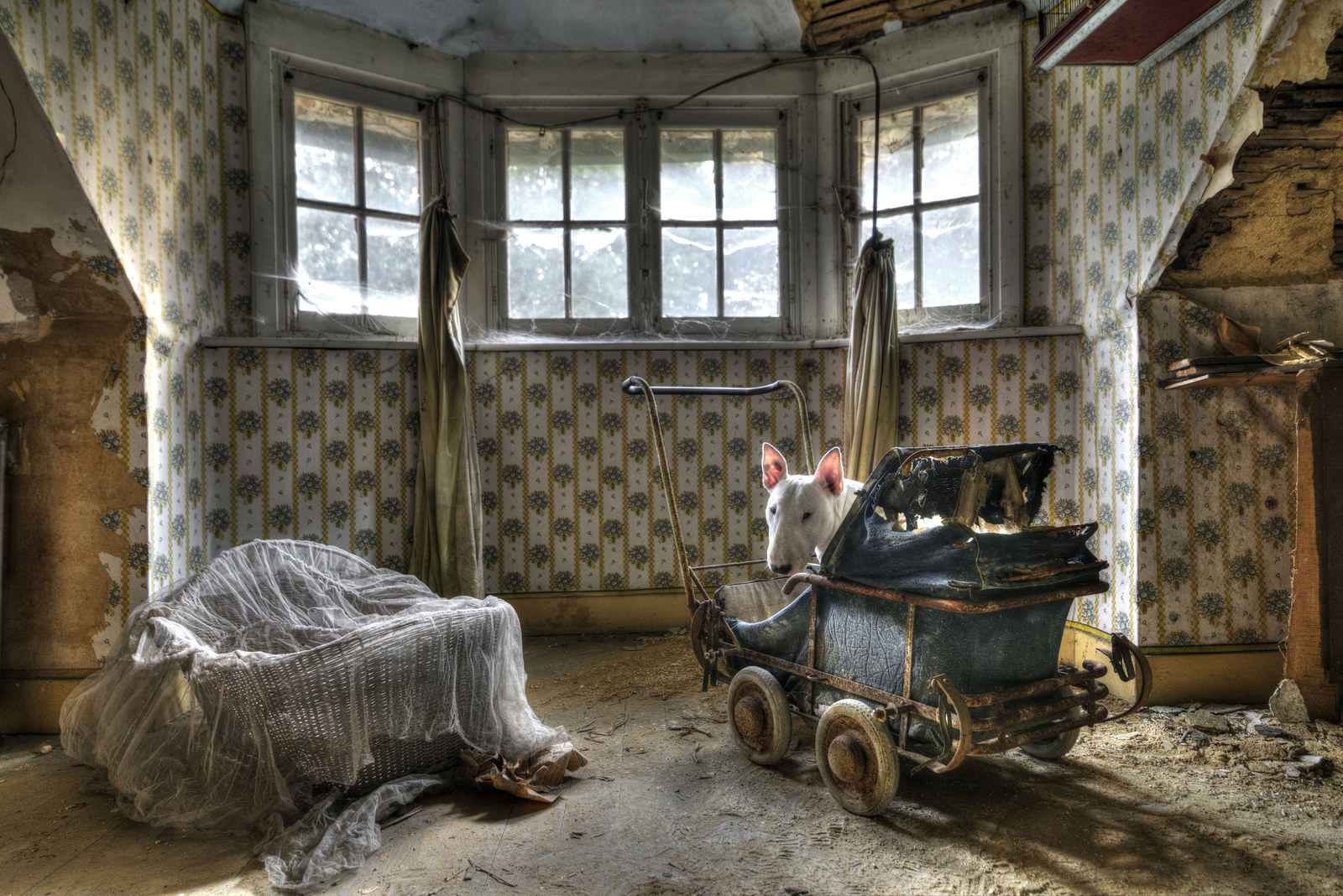 "Finding a new location is great fun but getting inside is where the real fun starts," said Alice. "Claire and I have crawled underneath fences, climbed walls, jumped through windows, but lots of times the door is open.
"Once we're inside we check the building from top to bottom and I always start photographing the best spot in the house first."