The Litas Manila are advocates for women breaking through boundaries that exist in women's leisure and lifestyle, challenging motorcycle communities and industries to treat women riders as equals. And this inner-city, all-women motorcycle crew draws crowds wherever they go, storming the humid streets of Manila, Philippines, on customized Ducati's, KTM's, and Harley-Davidsons.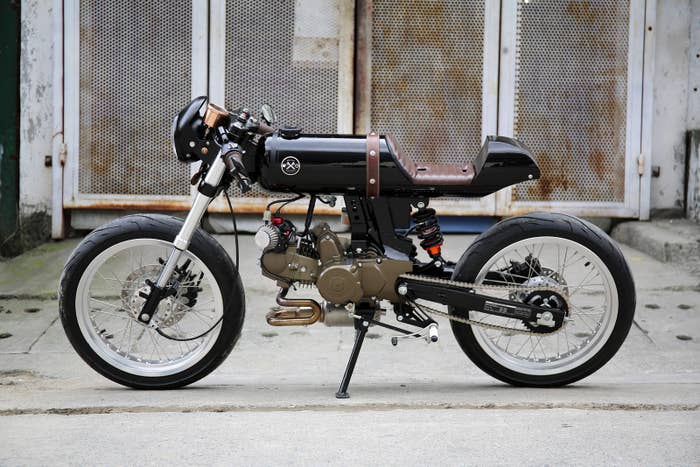 The founding members of The Litas Manila share how they ride and how they hope to empower women in both Filipino society and the male-dominated motorcycle industry, while advocating for the safety of women motorcyclists today.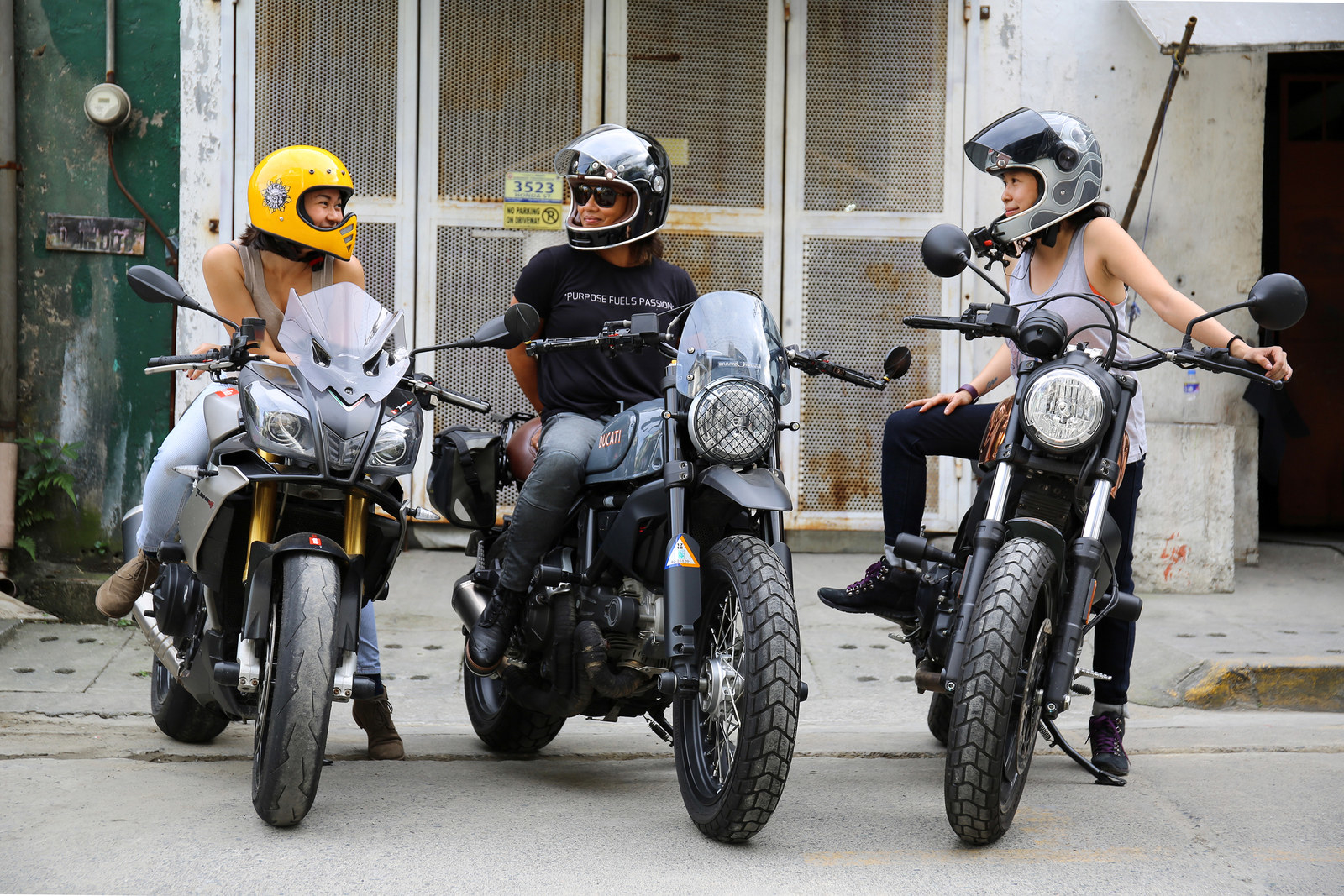 Gaki
Gaki Azurin is a 37-year-old personal fitness trainer, a musician in the punk band Flying Ipis, and a moto-vlogger of #GakiMoto, which has over 14,000 subscribers.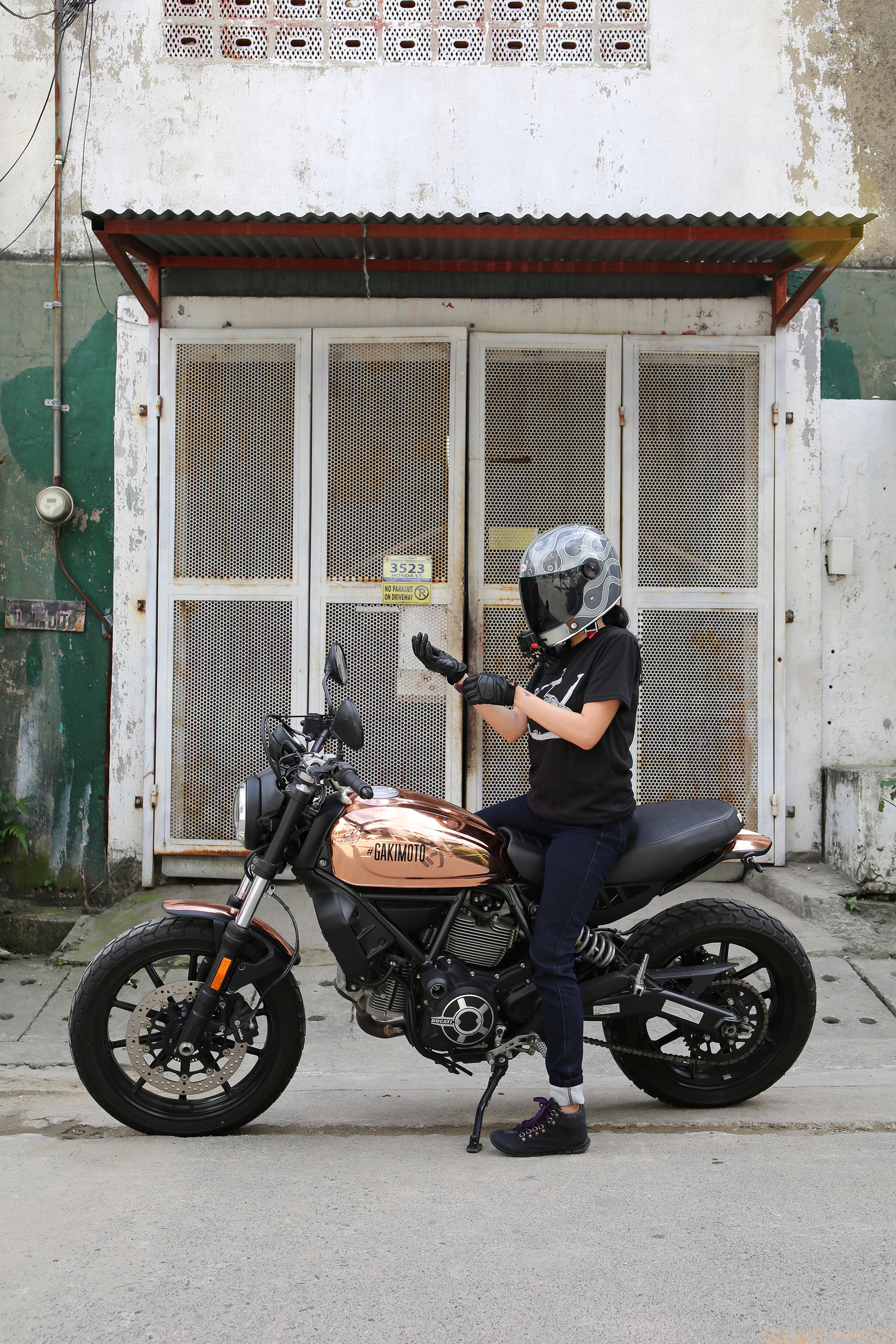 Azurin founded the Litas Manila in 2017 after she came across the global Litas page online. "I figured, since I look for other women to ride with when I travel, women must look for the same when they travel to the Philippines," she says, "and so I started the Litas Manila." Azurin emphasizes the value of a shared passion for riding among women, regardless of background or skill set. She says, "As a woman it feels safer contacting other biker girls, rather than a men's group in a foreign country."
Locally, the group overturns conventional conceptions of what a Filipina should be. "The Manila community sees us as a bunch of strong women," says Azurin. "Some men still have the view that women are frail and cannot lift or control tall bikes but we are proving them wrong. [We're] a sisterhood who support each other when we are riding as well as in our daily lives."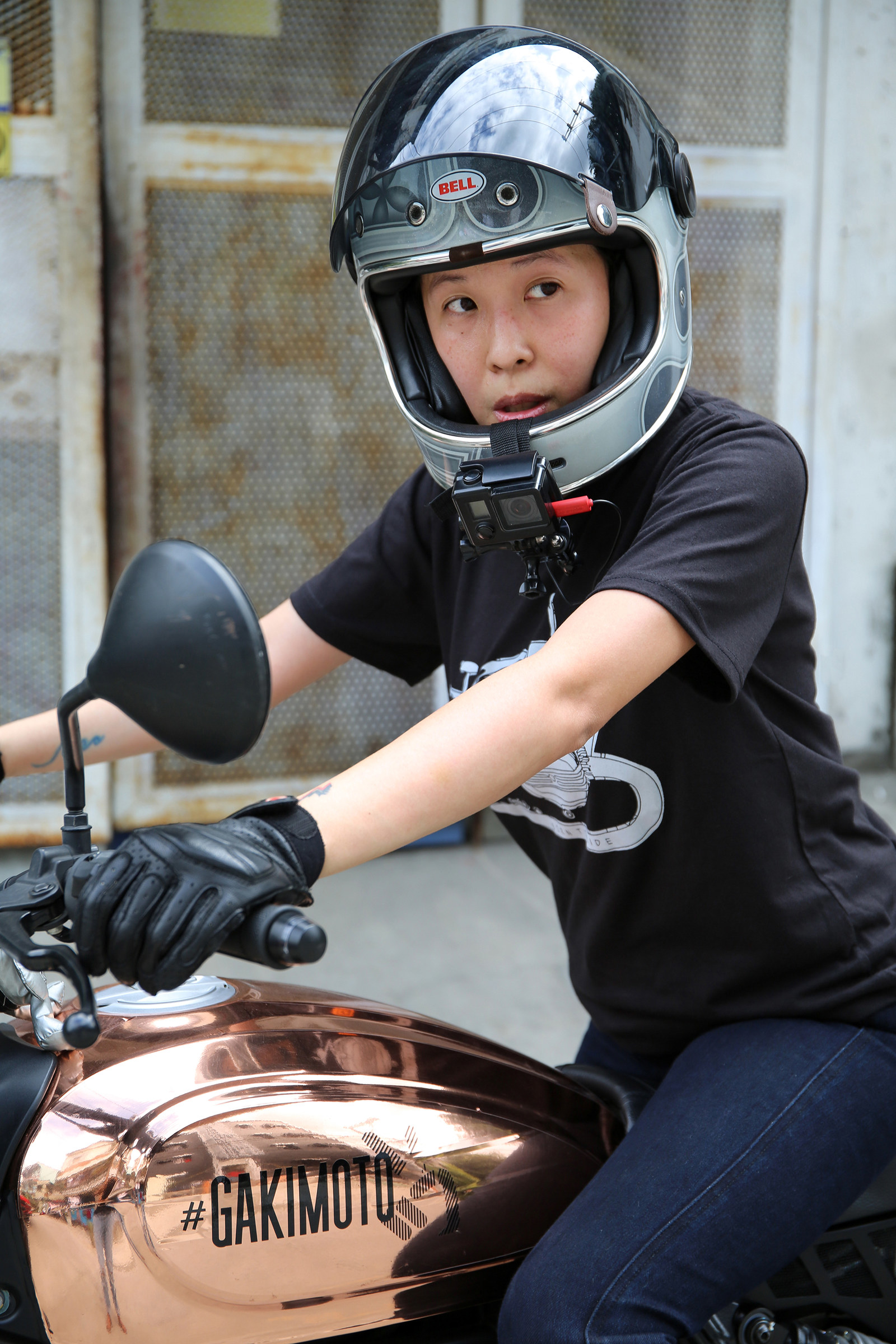 The Litas are also challenging the expectations of other women in the Philippines, says Azurin, "especially when we show up, all sweaty for the rides, with helmet hair and all." Of being called "un-ladylike," she says, "A woman in Asian society doesn't have to be stuck at home serving her husband. I also get asked if I'm lesbian, or a tomboy. Can't we ride motorcycles if we're straight, married women?"
But the motorcycle industry is growing in the Philippines, with more gear options for new riders becoming available. These days, bike events happen almost every weekend and there are bike nights during the week. "It is encouraging more people to get into motorcycles," says Azurin. "They're on the right track here."
For Azurin, who's been riding for eight years, it's all about the perks. "With #GakiMoto, I get to try out all kinds of motorcycles. Last year, I demoed 30 plus motorcycles. It never gets old. The passion is there and I will ride for as long as I can. I feel totally blessed to be able to do the things I enjoy."
Erika
Erika Fernandez is a 32-year-old businesswoman and women's advocate with a passion for mixed martial arts.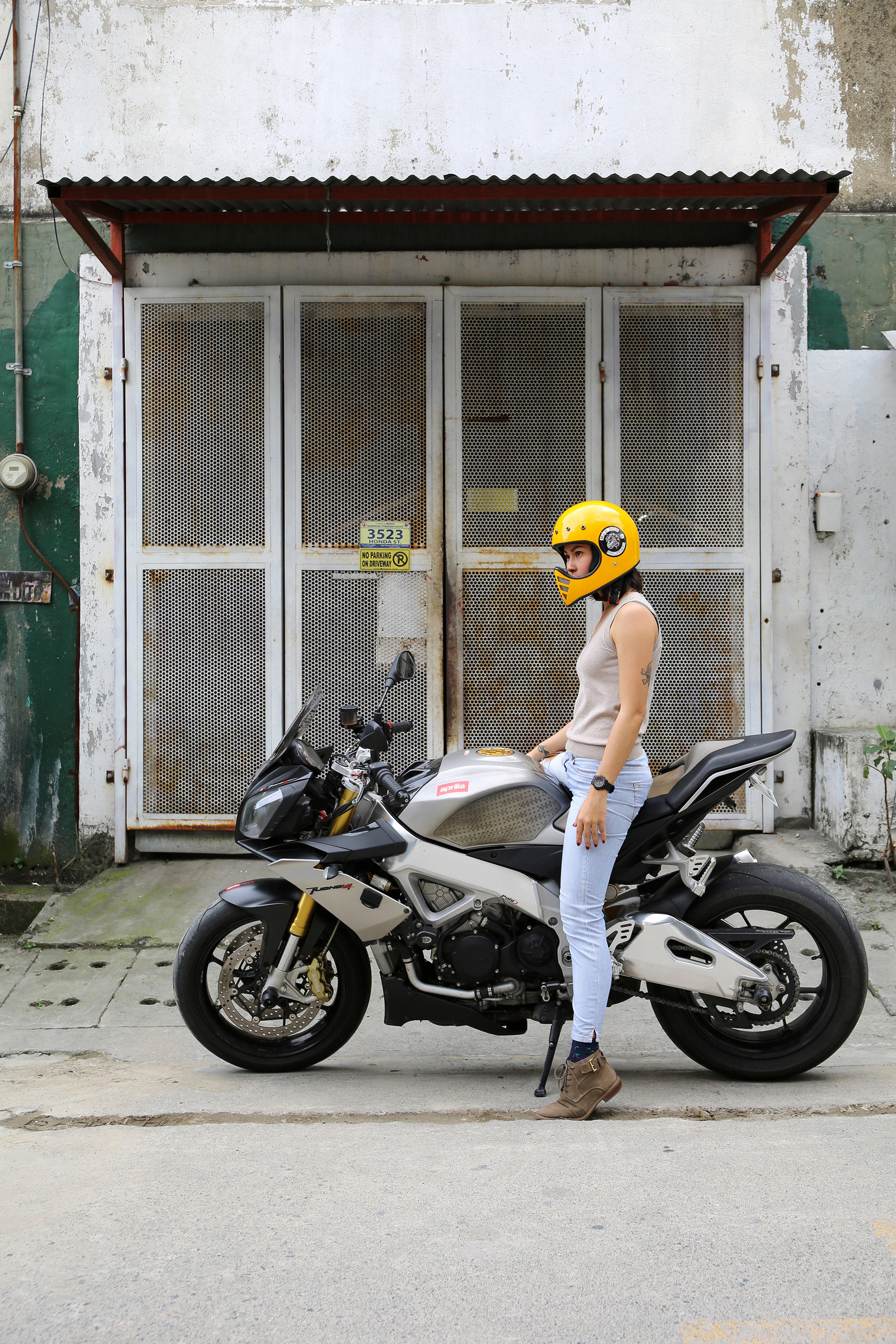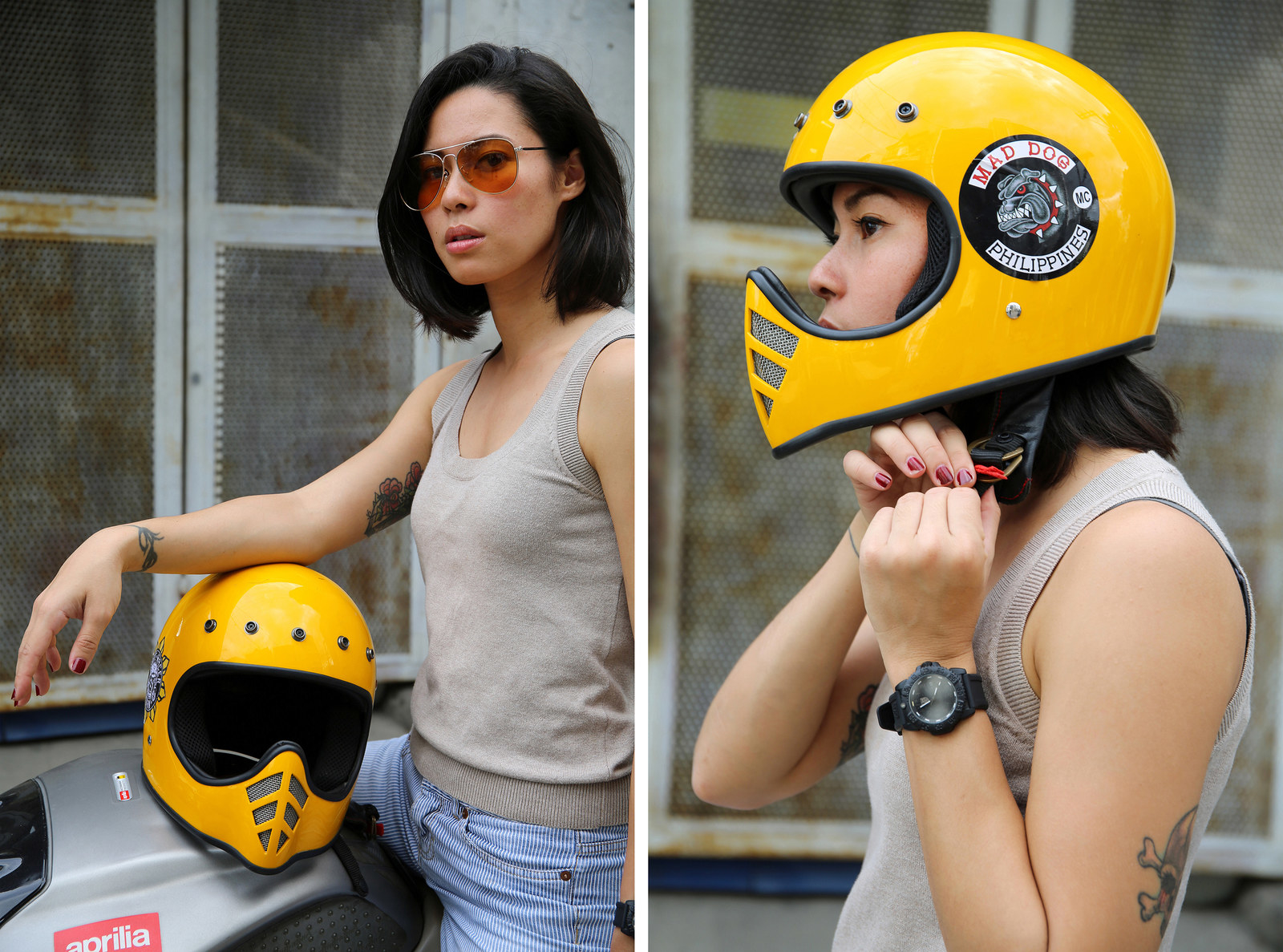 While the $23 billion motorcycle industry is booming, it's still male-dominated when it comes to products. The Philippines, especially, has a long way to go toward inclusivity of women riders.
"Accessories here are made for men," says Fernandez. "We have difficulty finding helmets and boots made for women [in our sizes]." Often, they're not made available because the demand is low. "But protective gear and accessories should be made for women if they want to keep up with the changing culture."
The Litas encourage women to step out of their comfort zone and try something new. Fernandez says, "Self-betterment and adventure is what we hope to evangelize — not only in riding, but also in other aspects of life. We feel free when we ride. Our message to female riders is: 'ride safe, ride responsibly, you do you.'"
Road safety is a main focus for the Litas. "Before every ride we make sure our bikes our fully road-worthy," says Fernandez. "We encourage all women to wear protective gear despite the lack of accessories available for women. We have a designated driver in a car for long trips, just in case of an emergency. We have buddy systems, route plans — and we discourage drinking and riding. This is a huge no-no for us."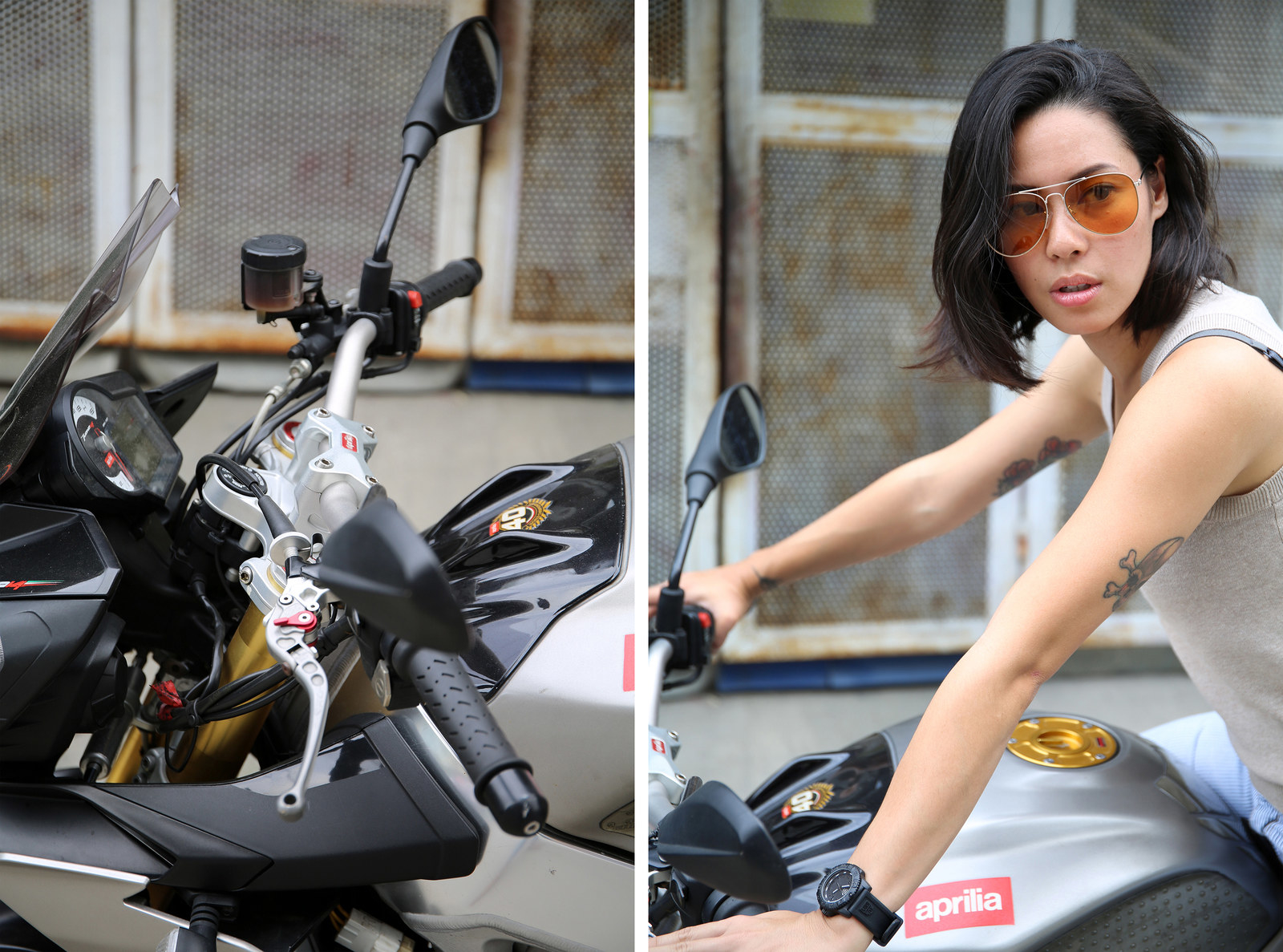 The Litas meet up once a month for rides and motorcycle events out of town. Between these trips, they often catch up at a coffee shop in Manila. "I truly love and appreciate everyone's quirks in the group and it's great to hang out with such awesome and inspiring women," says Fernandez. "I love the camaraderie and companionship, but most of all I appreciate the security and value for safety. We ride at our own pace."
Cal
Cal Soesanto is a 32-year-old retired DJ and CEO of multiple businesses. "I have been riding for almost a year now," she says. "I briefly stopped after a road accident left me with a snapped collar bone." To work through the trauma of her accident, Cal enrolled in California Highway Patrol motorcycle training with Harley-Davidson. "I have taken the time to learn properly," Soesanto says. "In the process, I have gained courage again."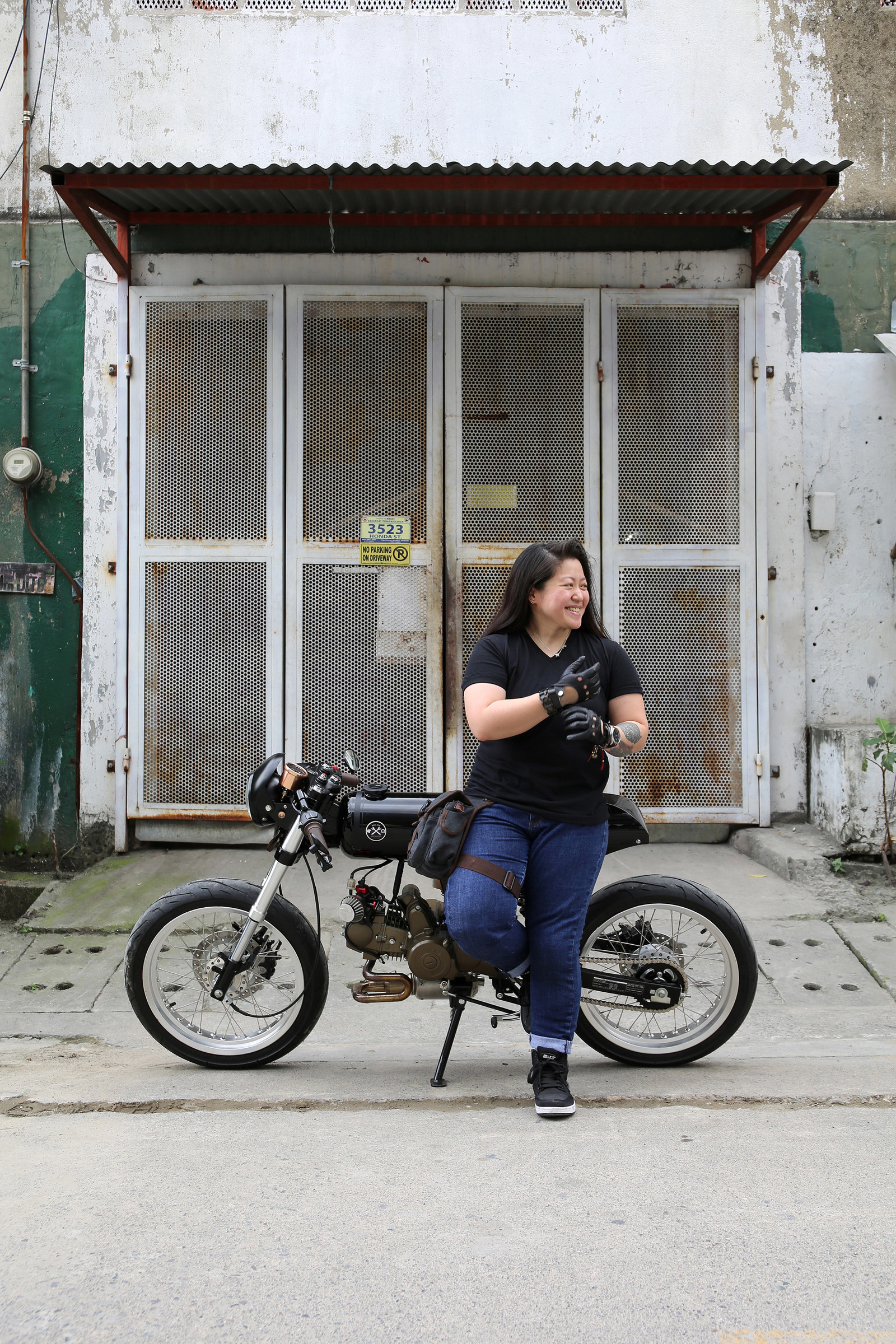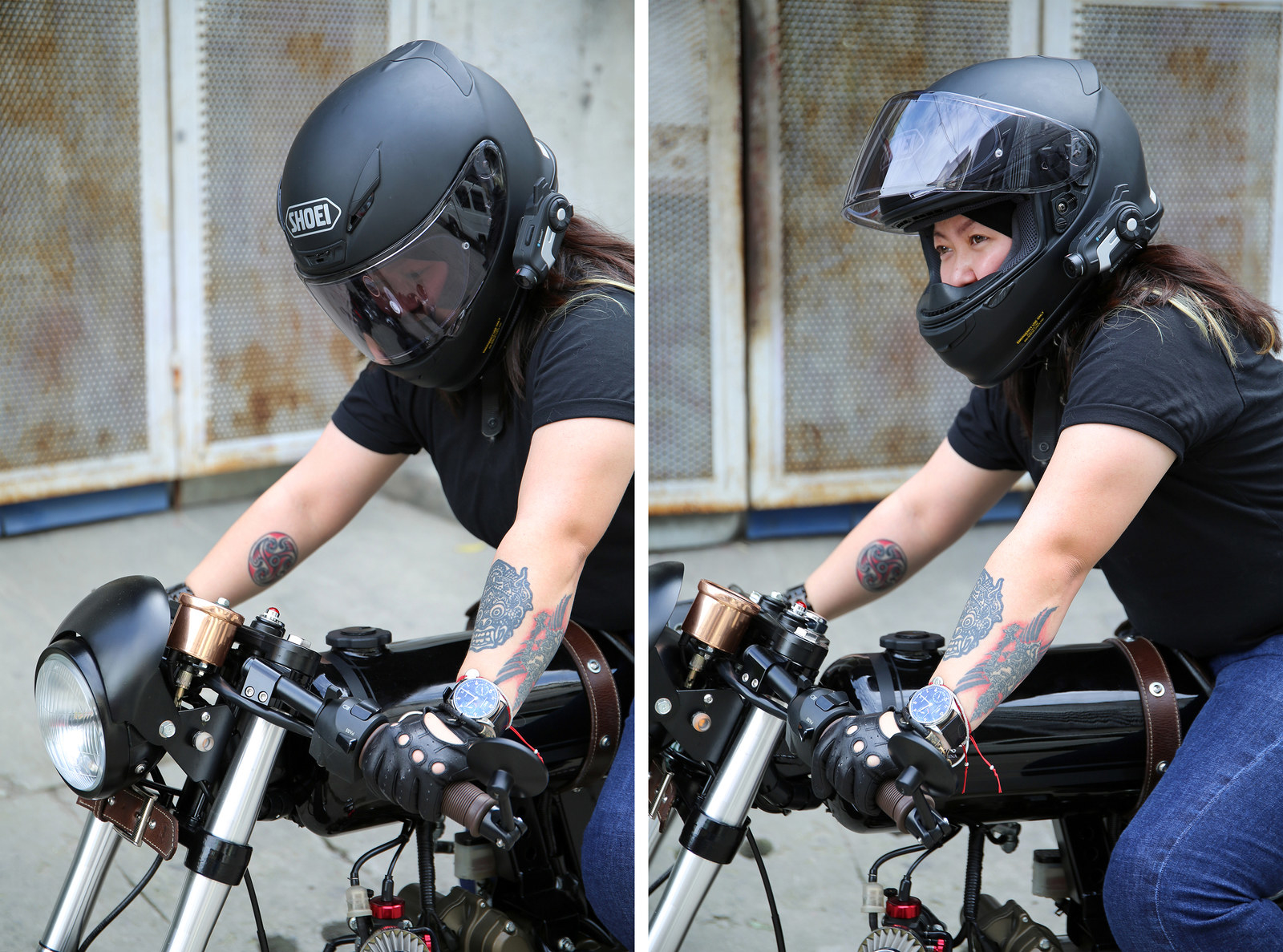 For Soesanto, riding a big bike is empowering: "It gives the rider a sense of control. You are in a constant state of learning to improve yourself and help others improve themselves."
Riding with women is a different experience than riding with men, Soesanto explains, describing a caring, maternal instinct that kicks in when the women ride together. "We look out for each other, giving each other confidence and encouragement," she says. "We are more visible and safe as a group on the road."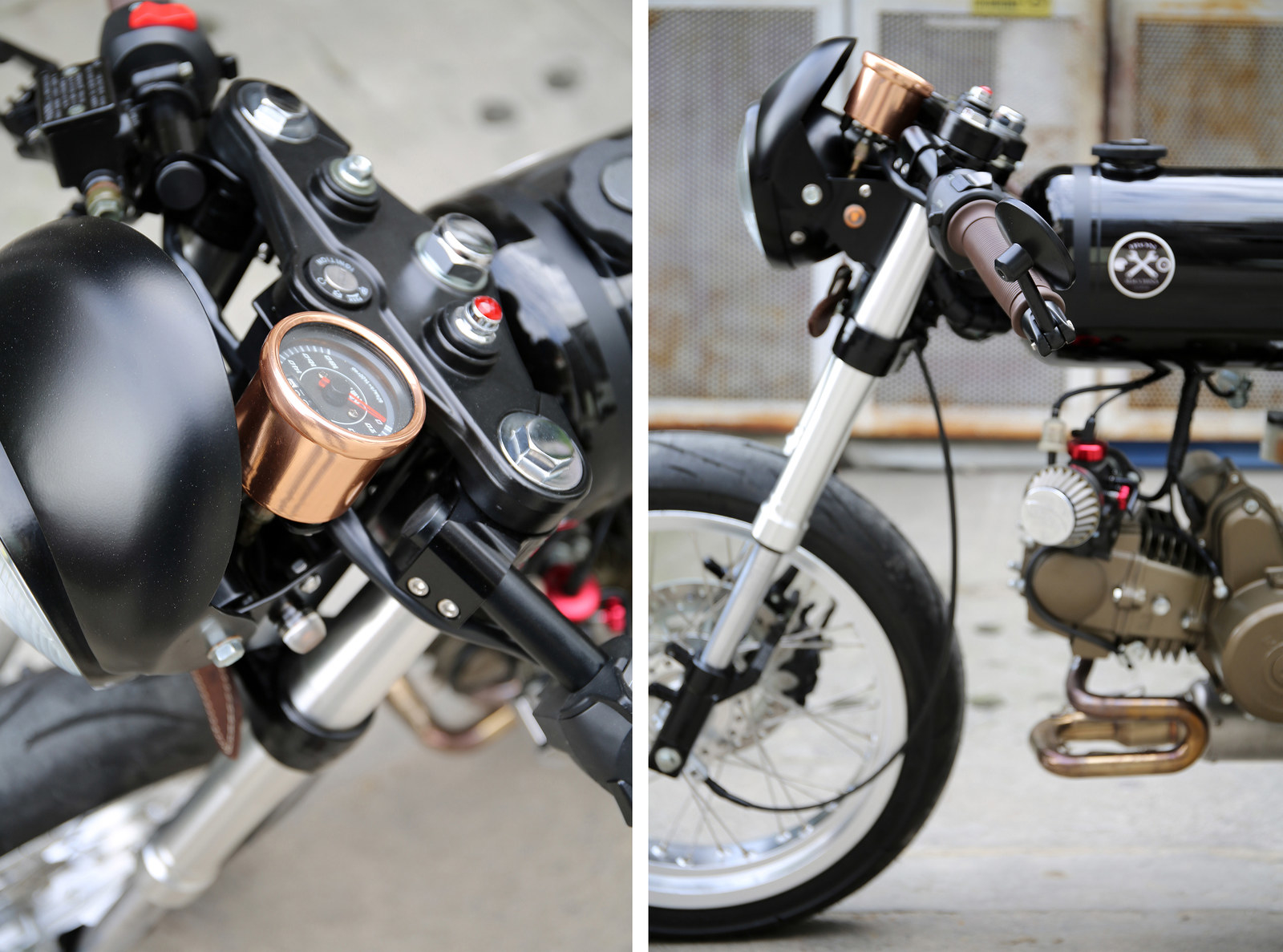 In city of 22 million people, however, women motorcyclists are still a rare sight; a group of tattooed women on big bikes are even rarer. Soesanto says, "You might see one or two female motorcyclists during the day, and on some days, none." Despite the small number of women bikers on the roads, Soesanto asserts their training and safety should be a priority for the city as well. "The industry should also provide accessible avenues for safety and proper riding programs to establish awareness and discipline among motorists in the streets."
All the while, Soesanto recognizes that riding is a privilege and experience to which many lack access. "Motorcycling is an expensive hobby, which has possibly turned into a vice," she says, "but I will ride as long as I can."
Carol
The most experienced member of the group, 47-year-old Carol Gonzales Karthe has been riding for 27 years. She works as a swimming instructor, while studying interior design, and has been a competitive sailor for 18 years.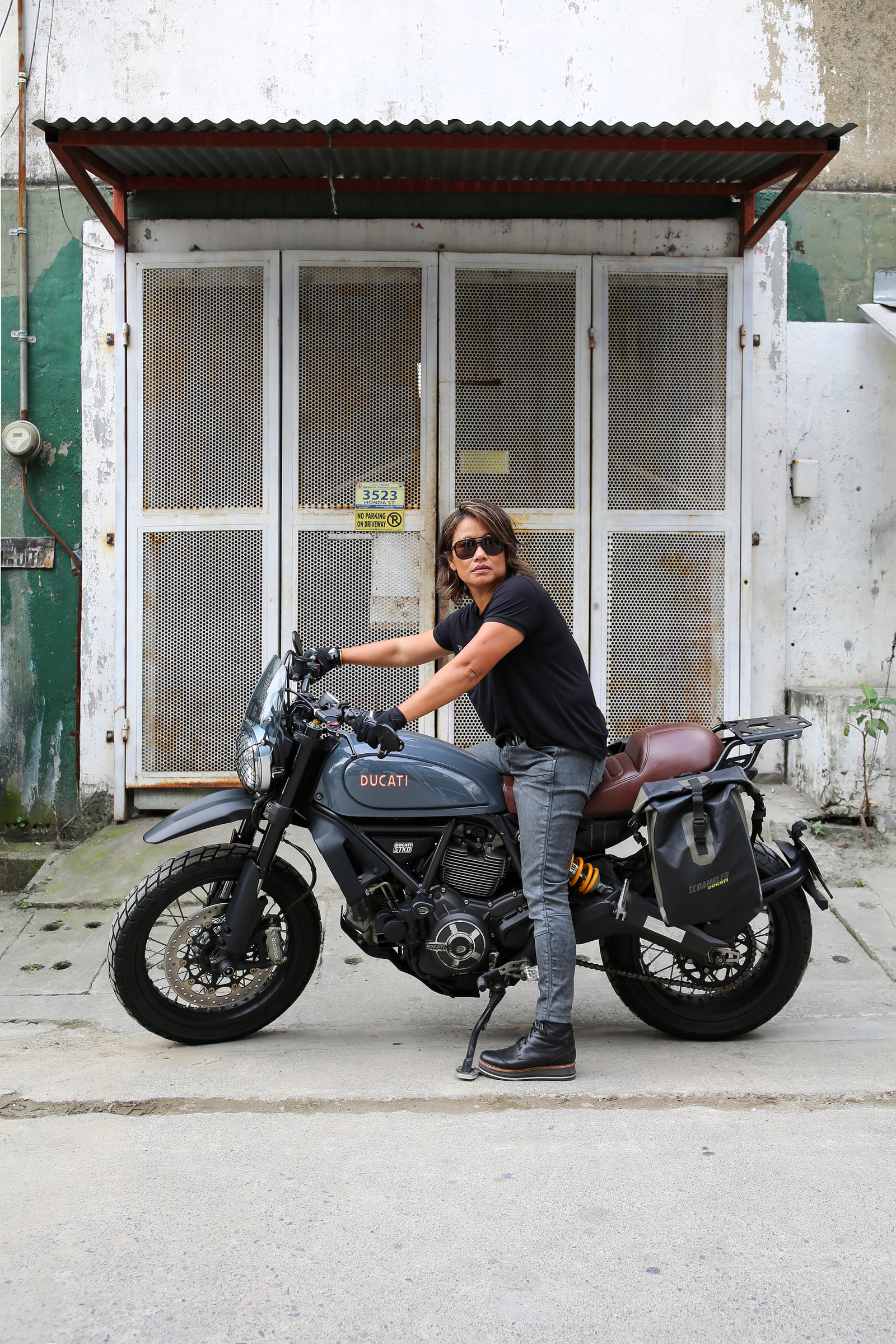 Riding is as much a form of therapy as it is a thrill for Karthe. "For me, it is about being amongst nature," she says. "To feel the wind on my face and feel the elements. On a motorcycle I know I'm alive and I see everything in sweeping 360 degrees."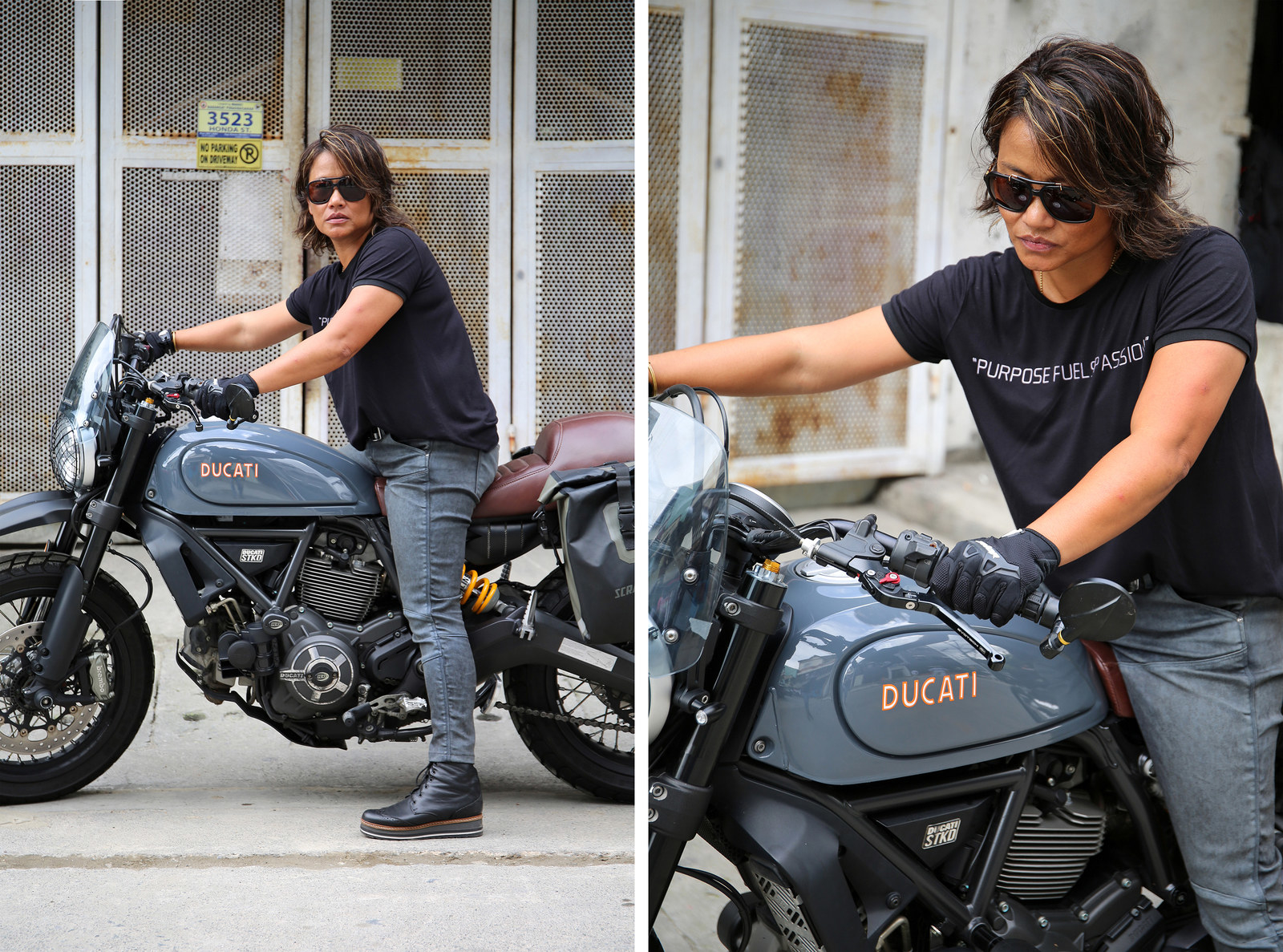 And Karthe wants to see more women motorcyclists on the grid competing on two wheels. "Men and women tend to accept what is traditionally expected of them in society and consequently they may have limited opportunities," Karthe says. "We don't want to adhere to traditional roles. We are breaking through the boundaries that exist in women's leisure."
Still, Karthe bristles at the idea of labels. "The idea of the Manila Litas is to have a community where labels don't matter," she says. "Women can just be themselves here, not boxed into stereotypes. Here, we participate in what we care about and we have control over our own lives and our own decisions."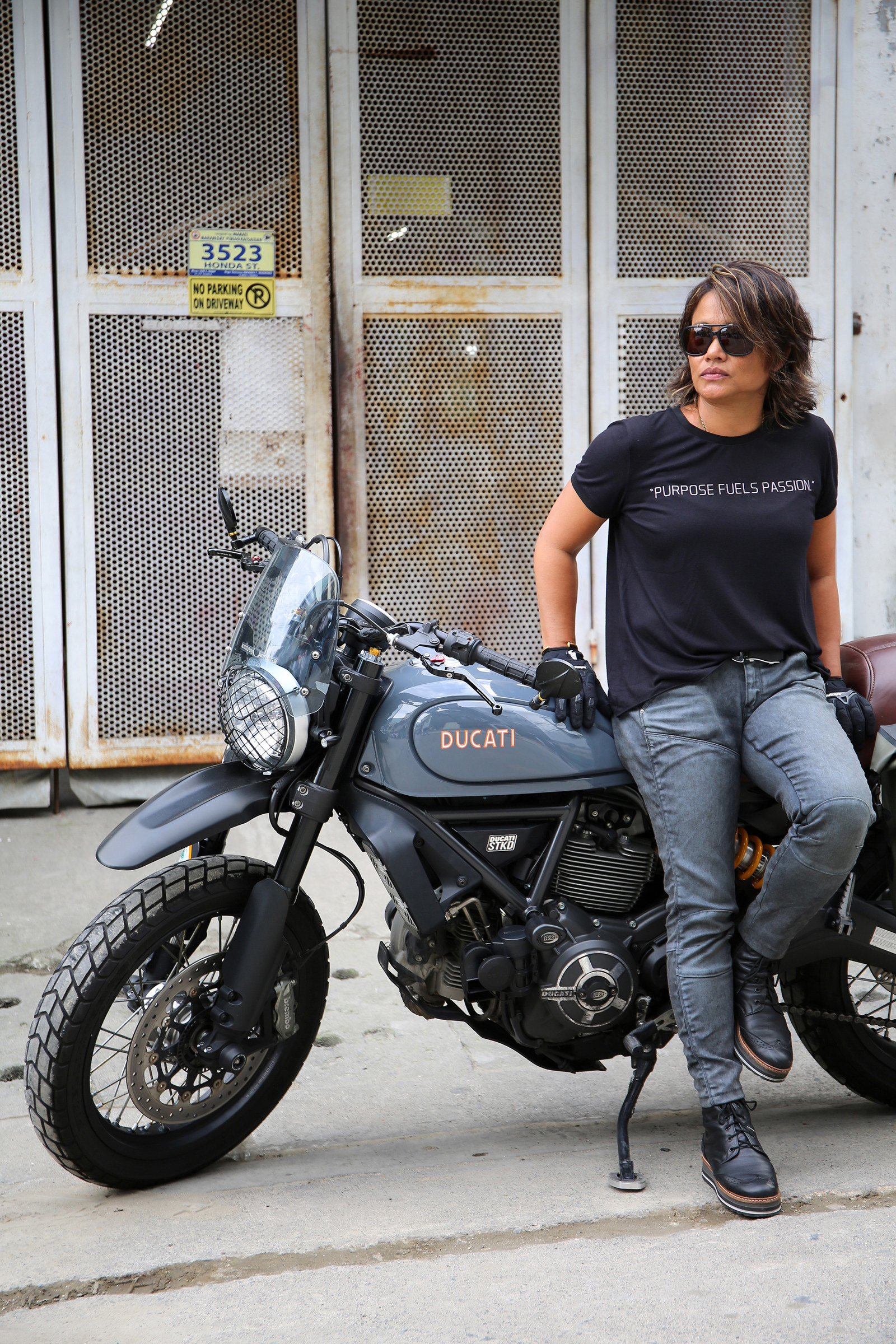 Riding, for Karthe, is a gift she wants to share with others, since not everyone has the opportunity to do so. "Bikes are expensive to buy and run," she says. "I would like to buy some old bikes and teach young girls to ride safely on them." Of today's riders who are young women, Carol describes them as "a new generation who will pursue a career, or personal interest in riding, and I am excited about that."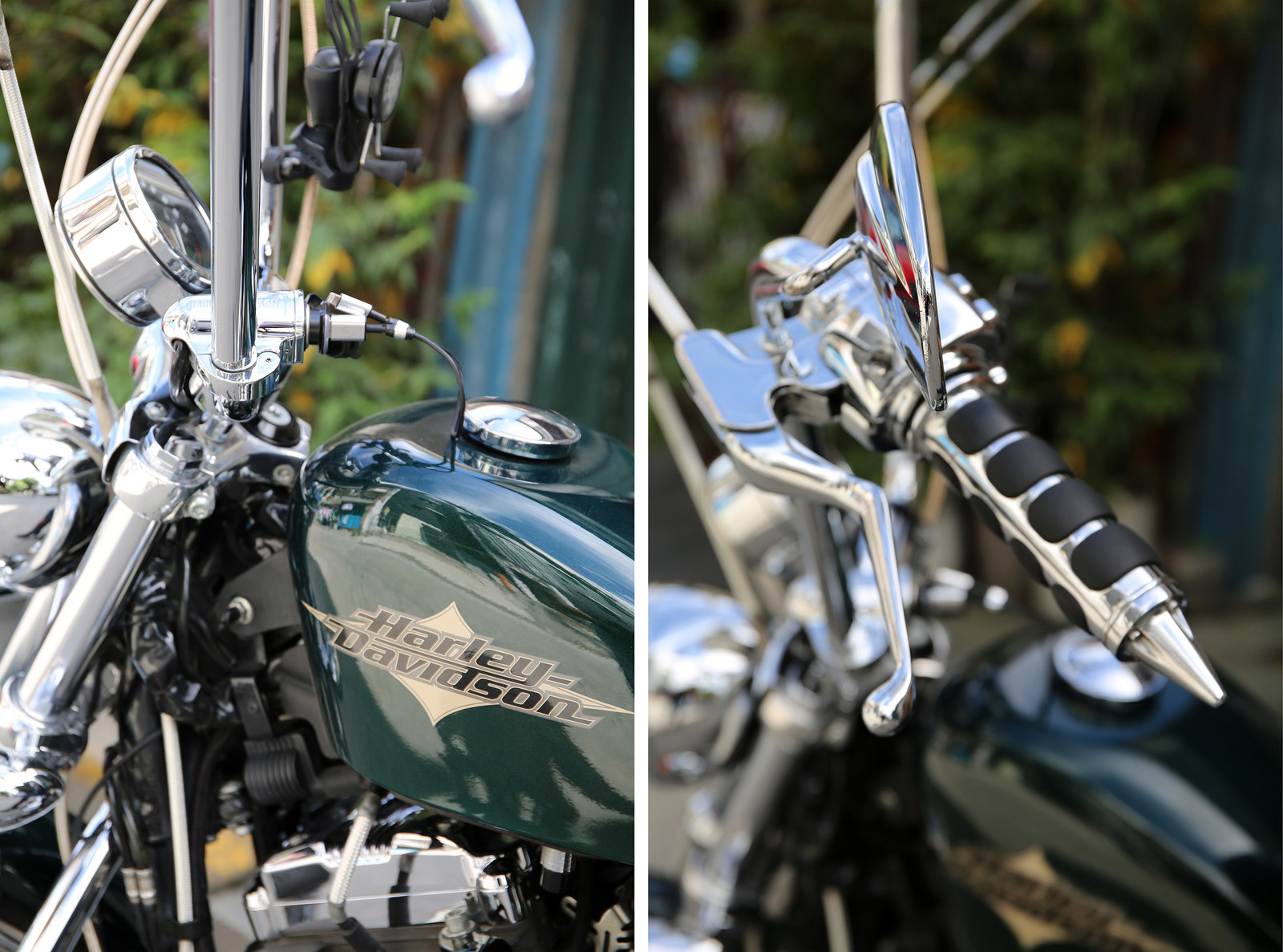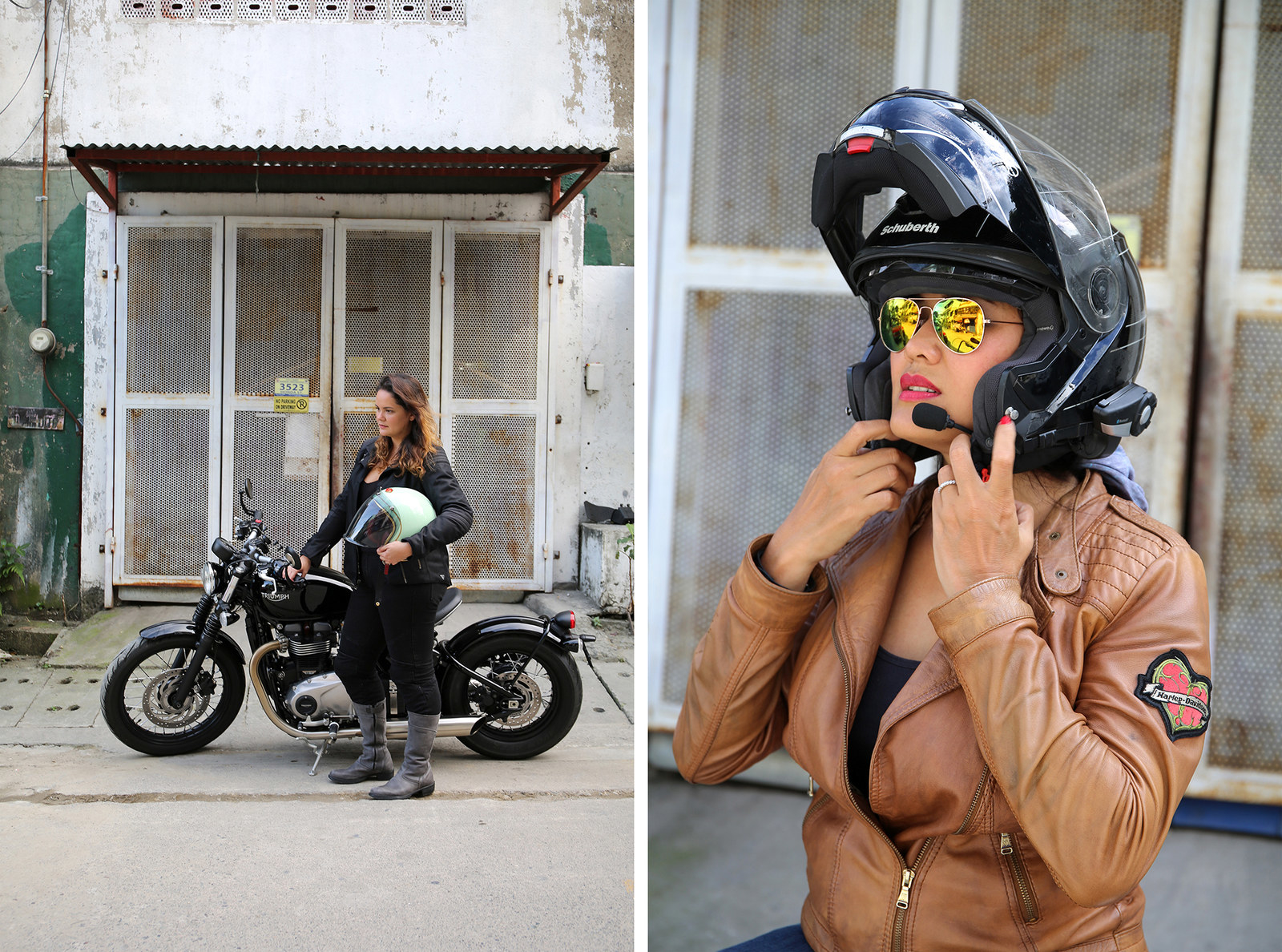 The Litas Manila are here to share in the experience of riding. But they're also a family, supporting and learning from one another. They represent a new era of riders campaigning for more options for women motorcyclists. Banded together as a sisterhood, the Litas women live optimistically on the open road while changing motorcycle culture in the Philippines and society's views of Filipinas. They're prime examples that there's strength in femininity, as well as femininity in strength.