Hey kids, listen up, I've got a joke for ya.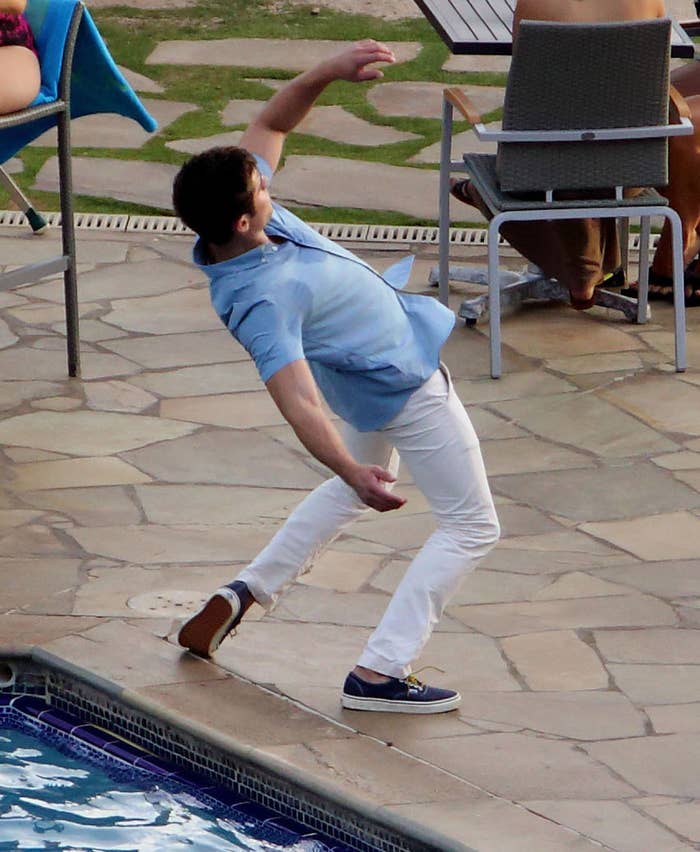 What do you get...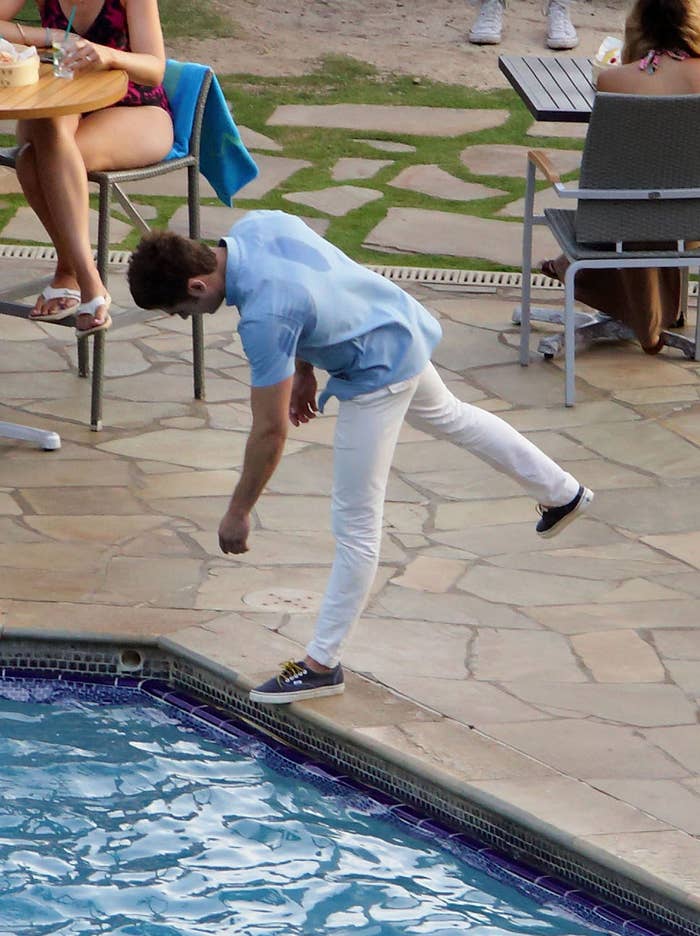 When Zac Efron walks into a pool?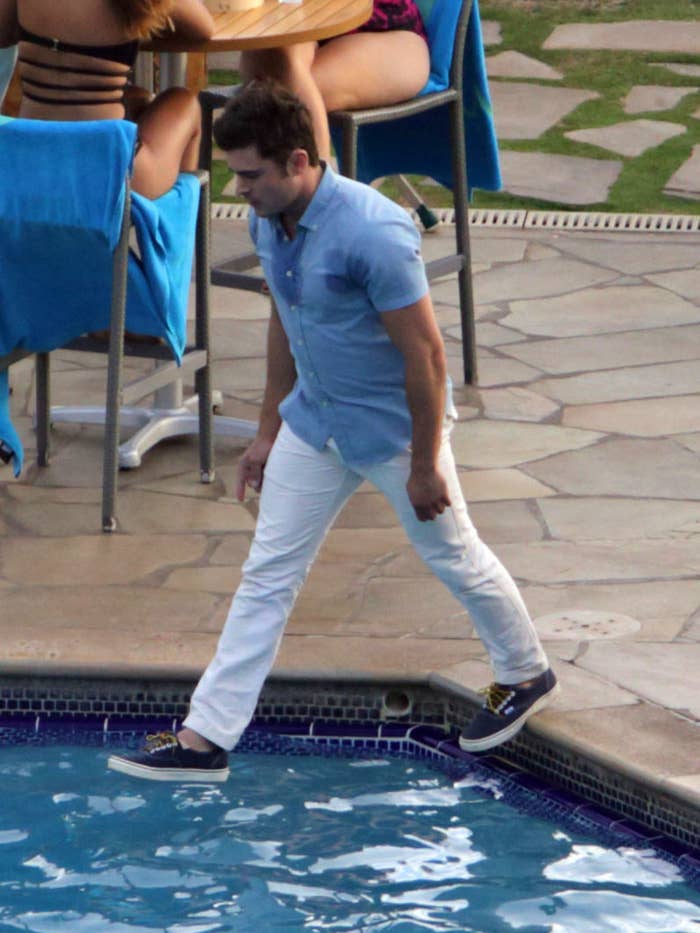 WELP, YA GOT ZAC EFRON WALKING RIGHT INTO A POOL,THAT'S WHAT!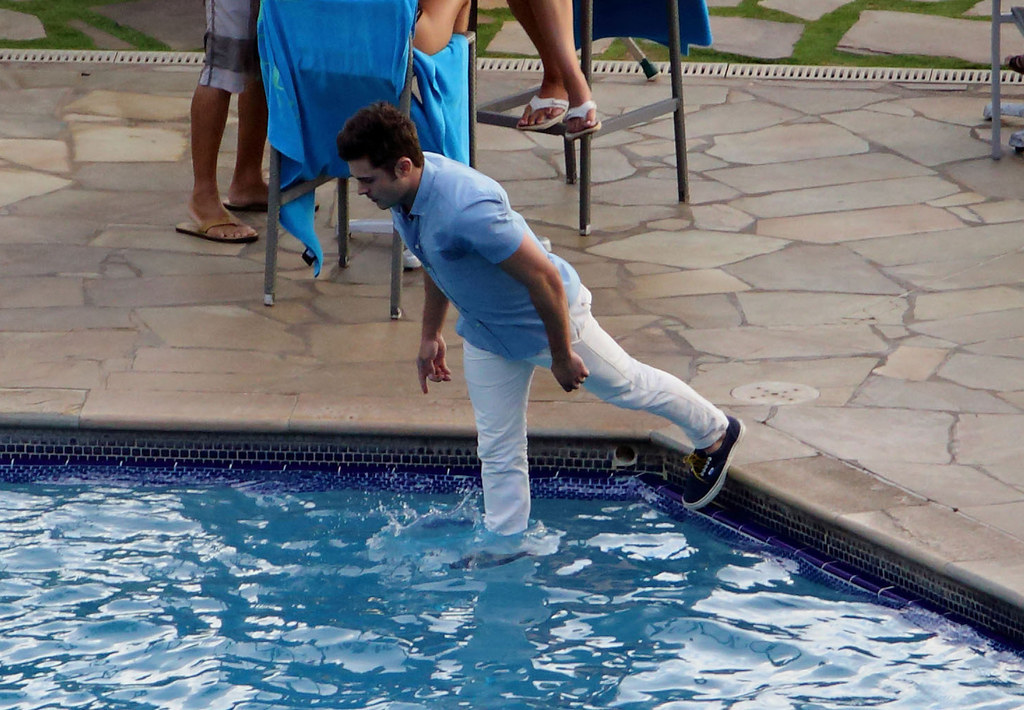 HEHEHHEHEHEHEHEHEHEHEHE.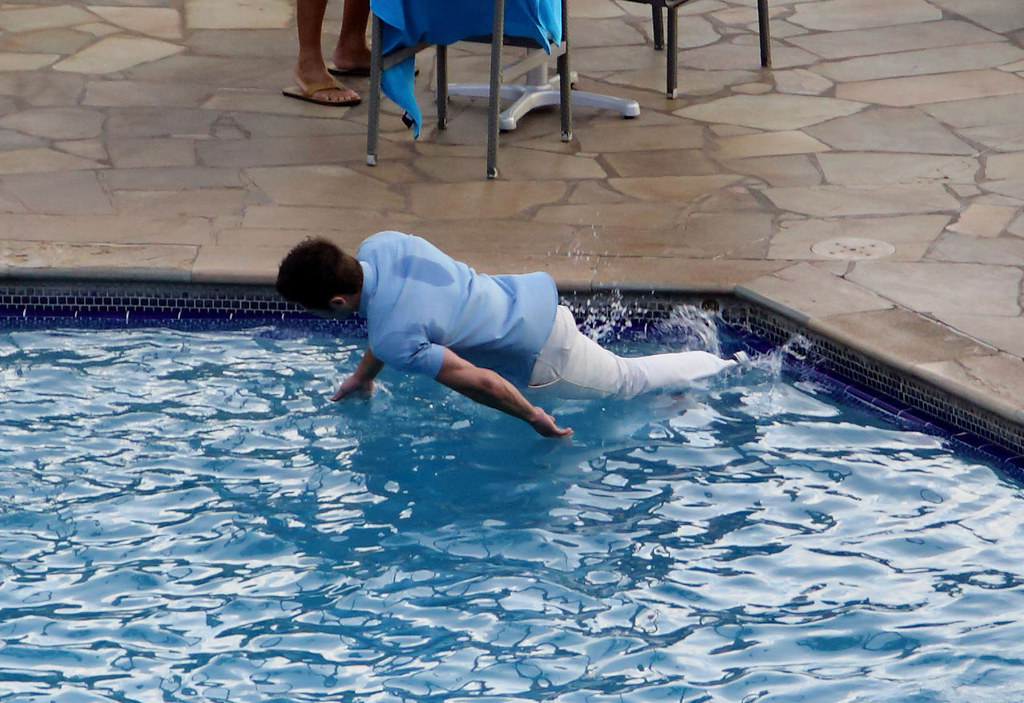 Plop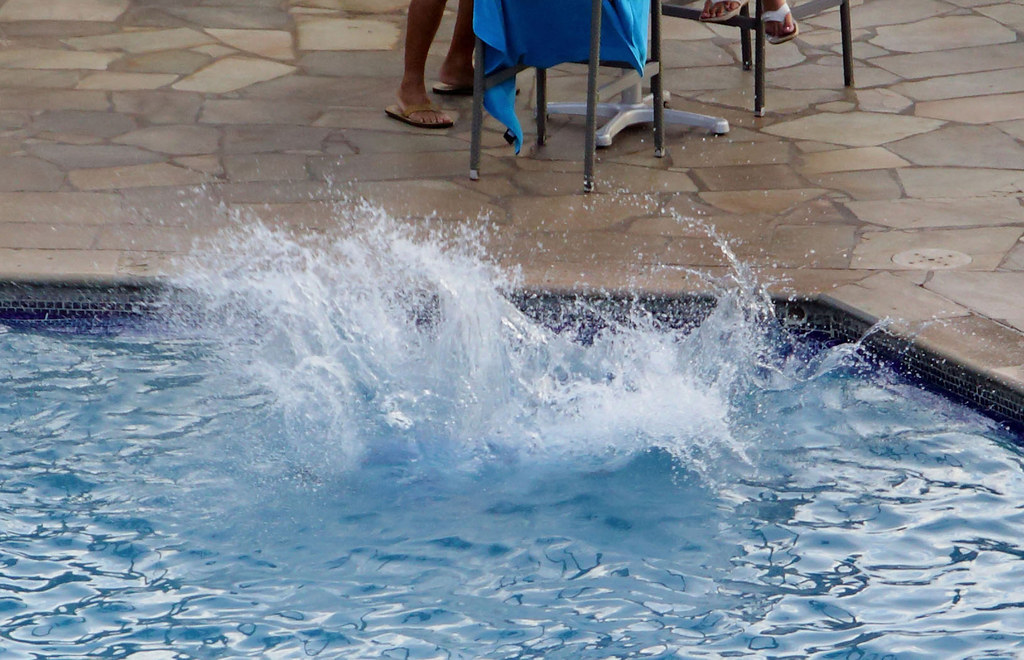 I should mention this is for a movie and Zac Efron didn't just randomly fall into a pool. If only life was THAT good.