Hello, Jane Fonda. She's looking amazing, per uje ( Uge? Uz?). She's getting her nails done because she just wants to relax and have someone make her cuticles look beautiful.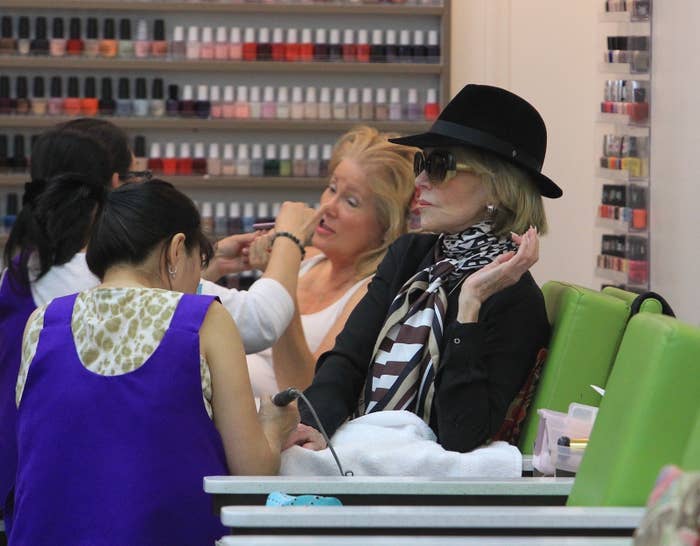 But then she spots ~them~. The picture takers.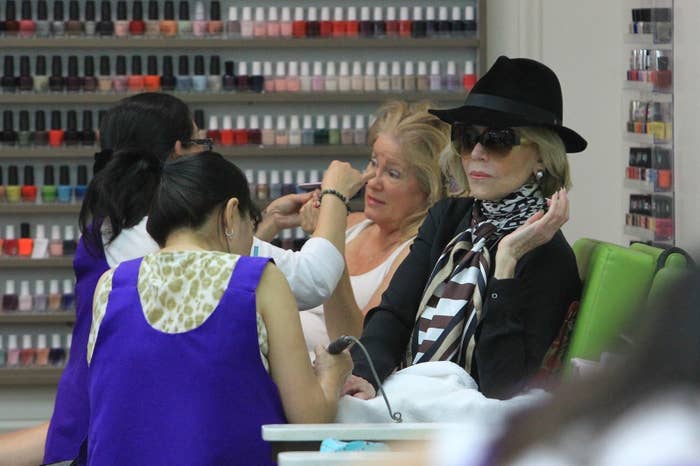 And at first she's like, "See this pillow, bitches?"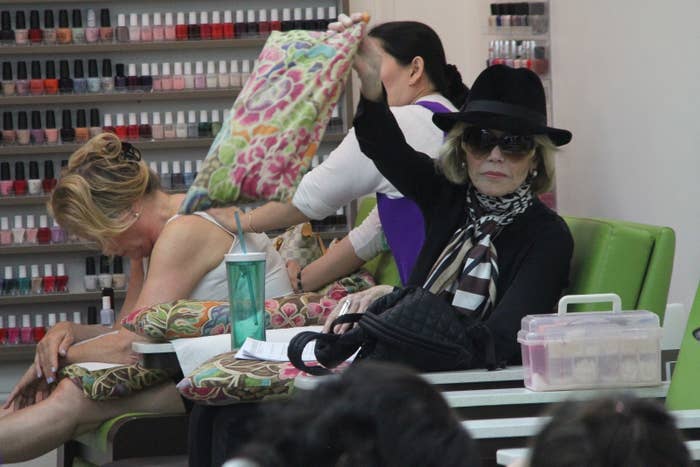 "I'M GONNA THROW IT AT U MOTHER FUCKERS!!!!"
But idk, I guess the pillow wasn't that effective. So instead Jane "flipping the bird" Fonda gave those camera snakes the finger.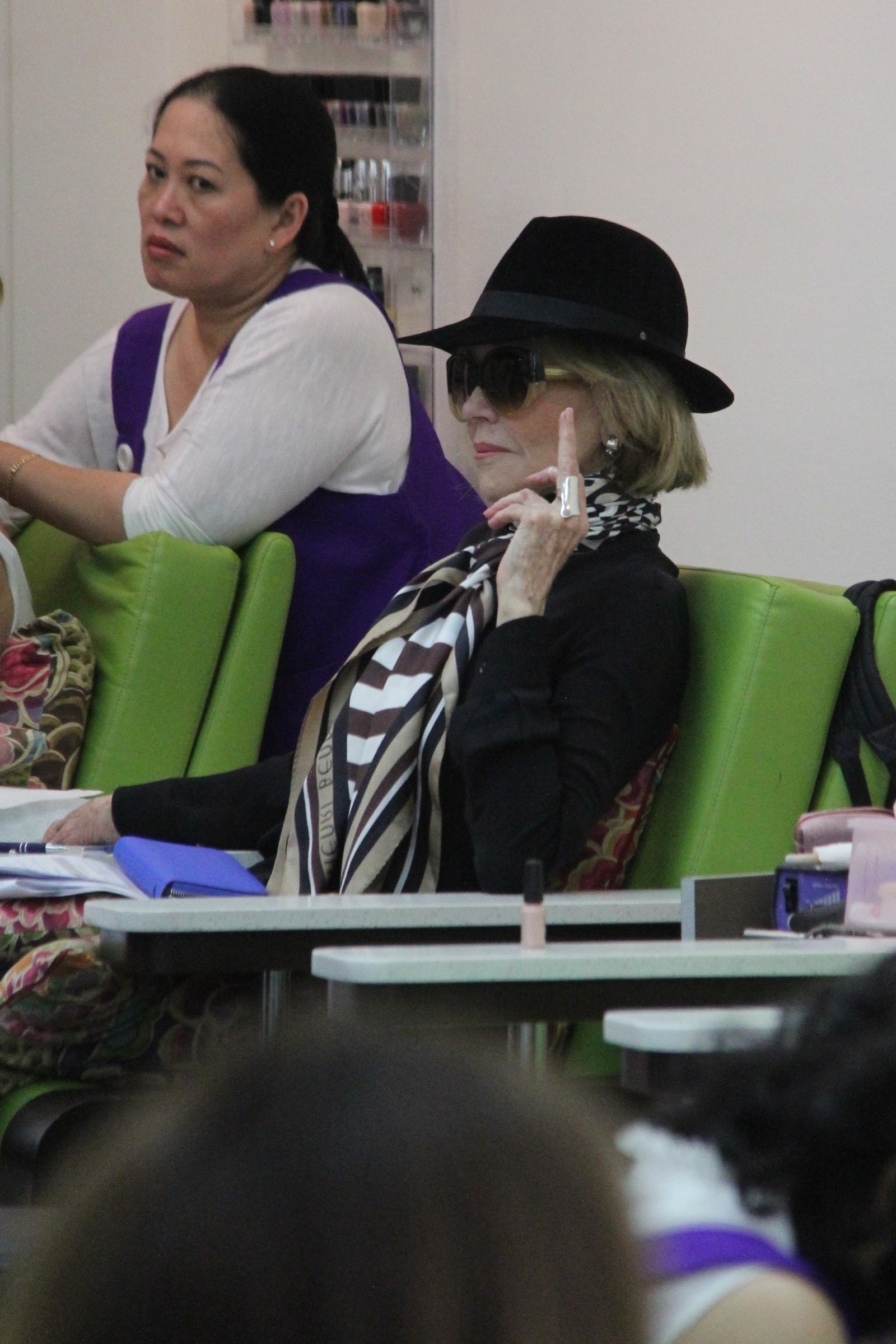 Cause Jane Fonda doesn't give a shit!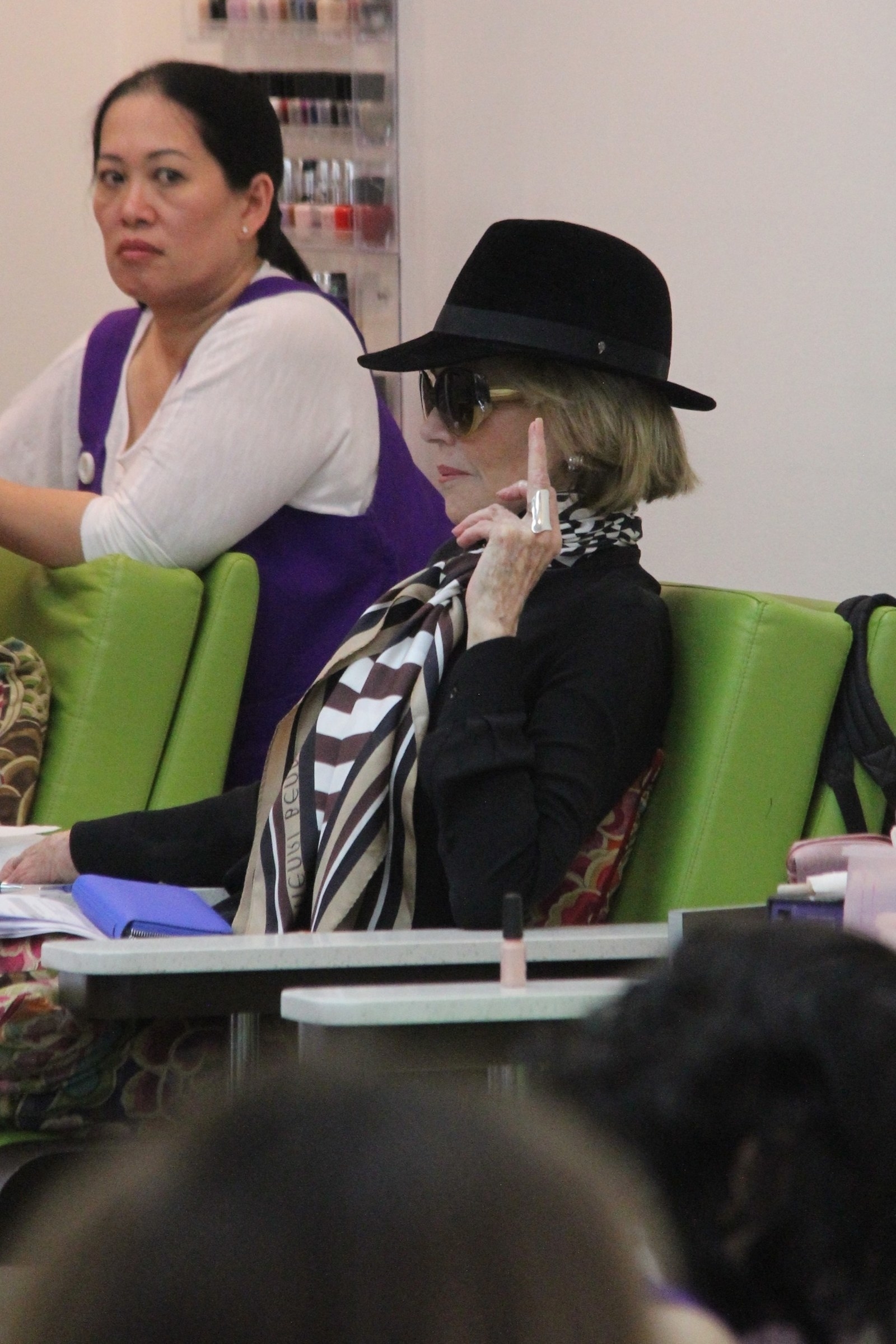 Anyway, I love her. Bye.