1.
How did the old crone have time to go to Dry Bar before heading off into the deep woods of Norwich, and what curling wand does she use?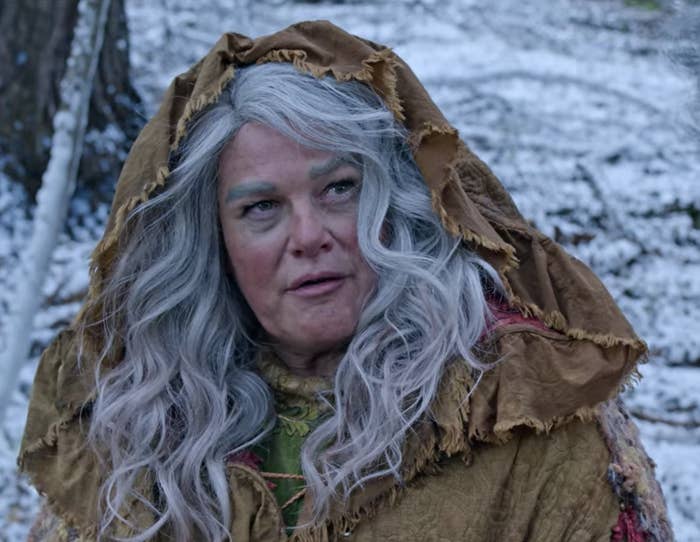 2.
Brooke says that her ex cheated on her and then Cole got all mad and wanted to kill him with his sword. But would Cole even know what "cheating" meant to get so angry??? Did people even cheat in his time? I feel like everyone just slept with whoever, wherever. NOT REALISTIC.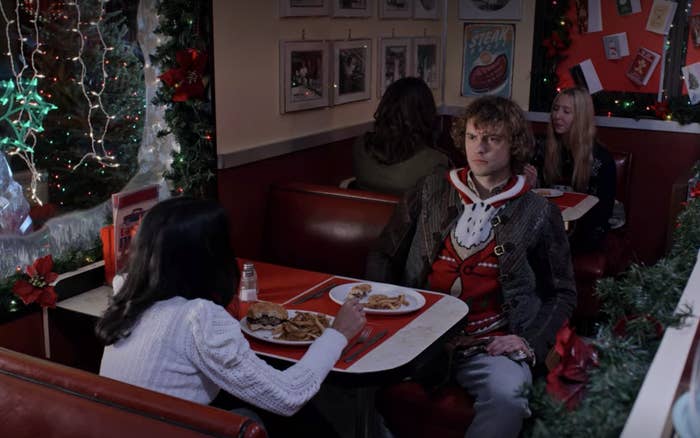 3.
Yassss m'lady Alexa!!!! GET THAT SAG MONEY!!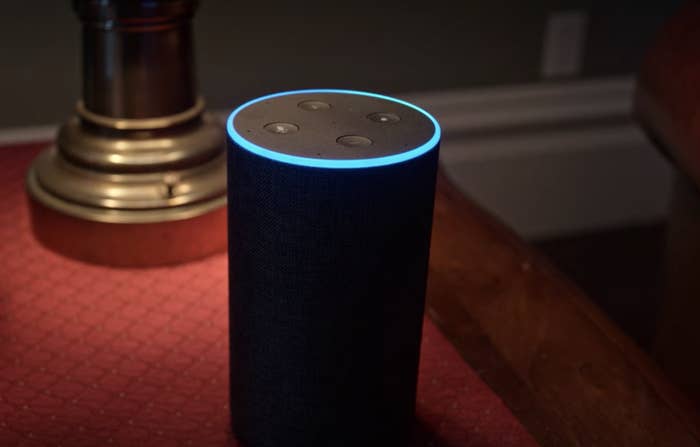 4.
LOL that another Netflix movie is playing on TV when she turns it on immediately upon entering the home.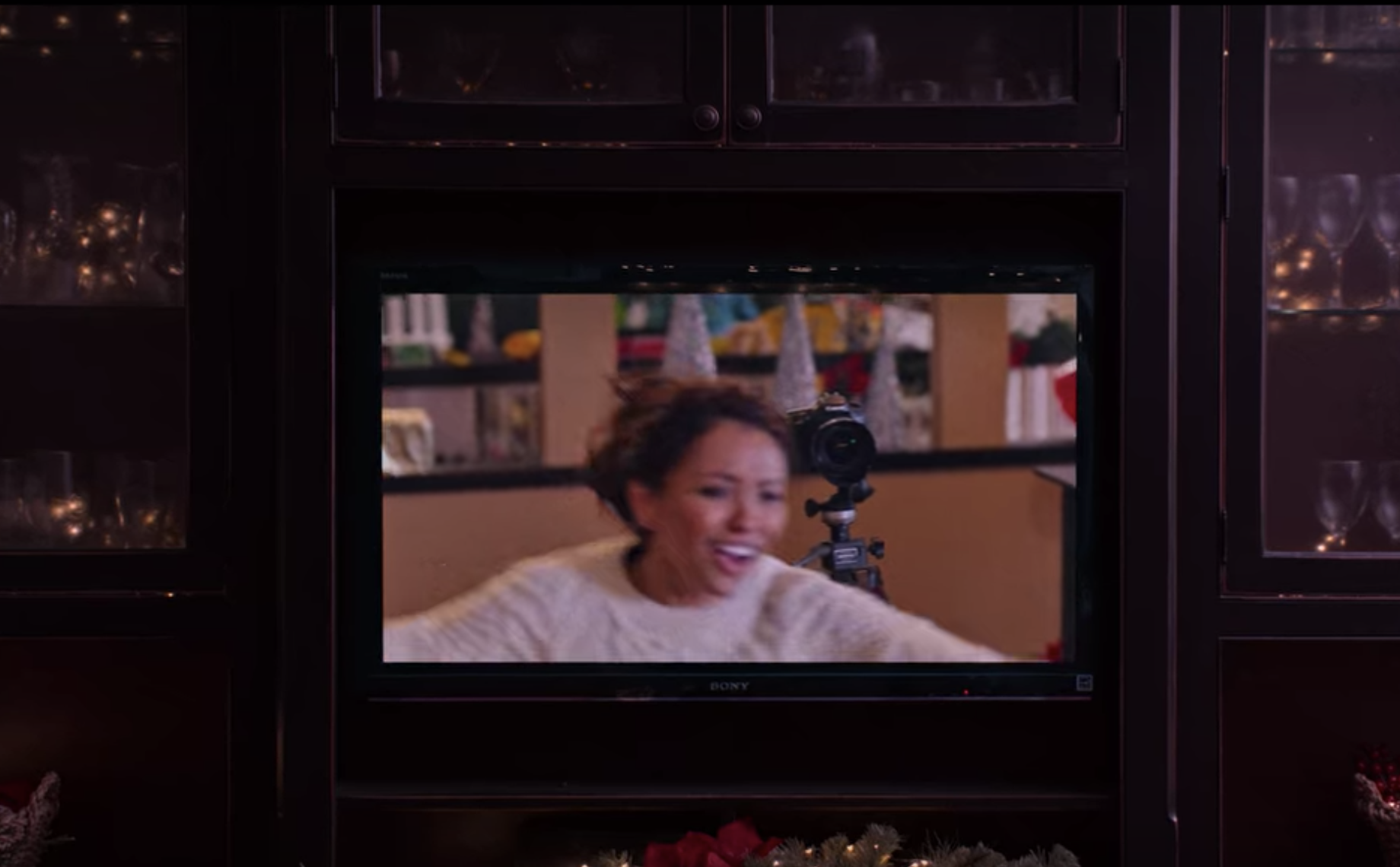 5.
LOL again that yet ANOTHER Netflix movie is on TV.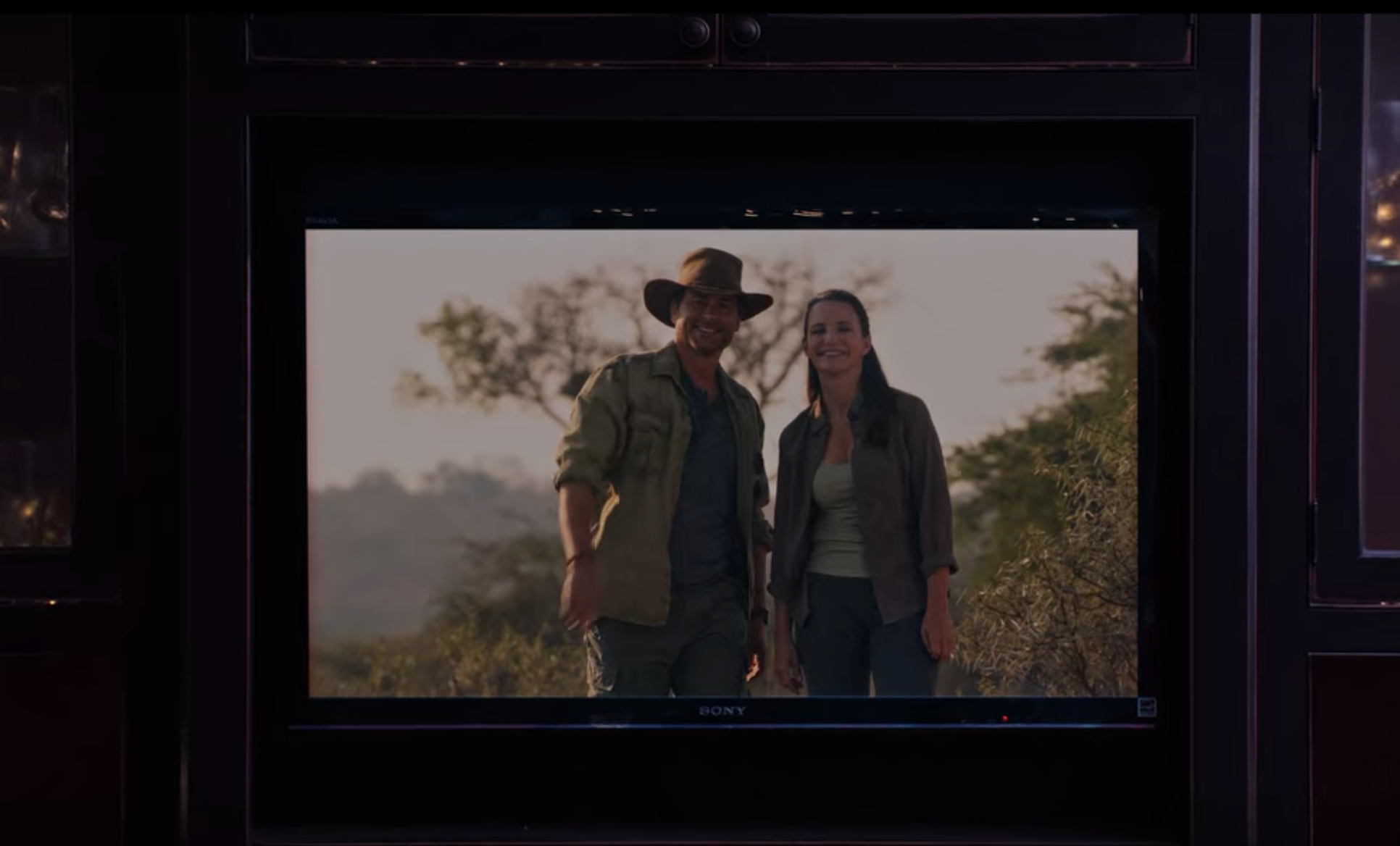 6.
Sir Cole invented manspreading in the 1300s. BLAME SIR COLE.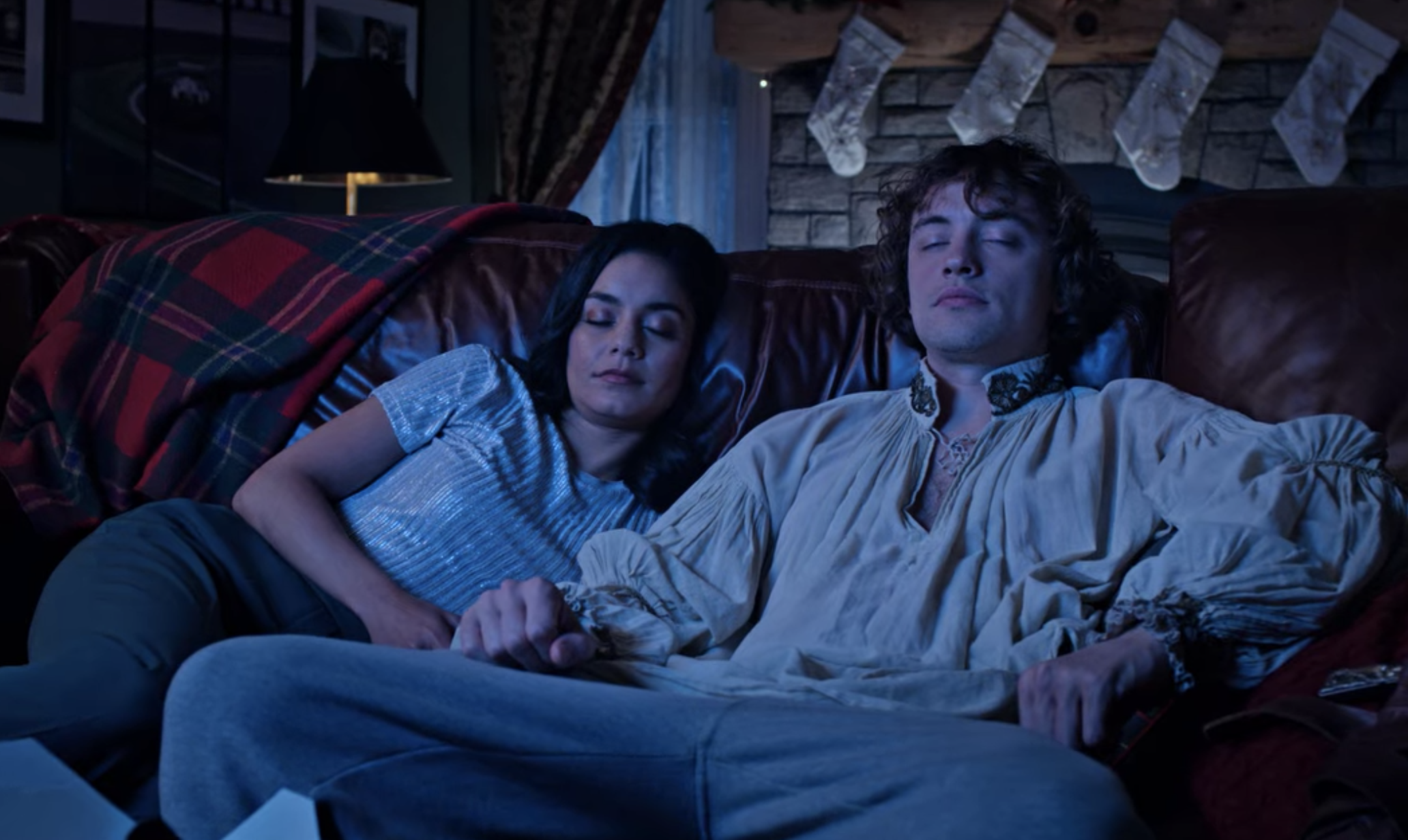 7.
No.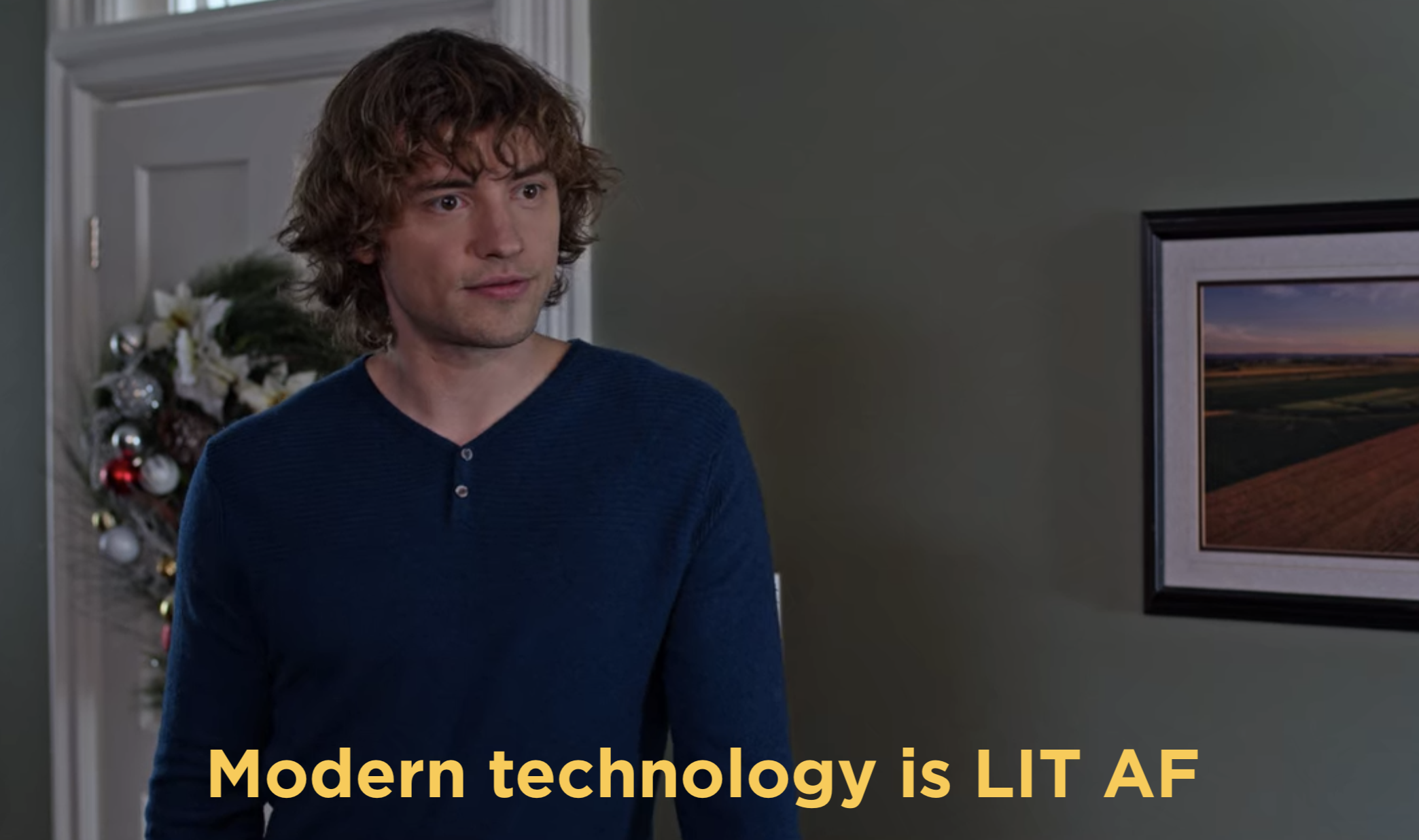 8.
Why is the guesthouse completely decorated in Christmas stuff, with stockings over the fireplace and all?? Who is using the guesthouse?! And why is the fireplace fire never put out for safety reasons!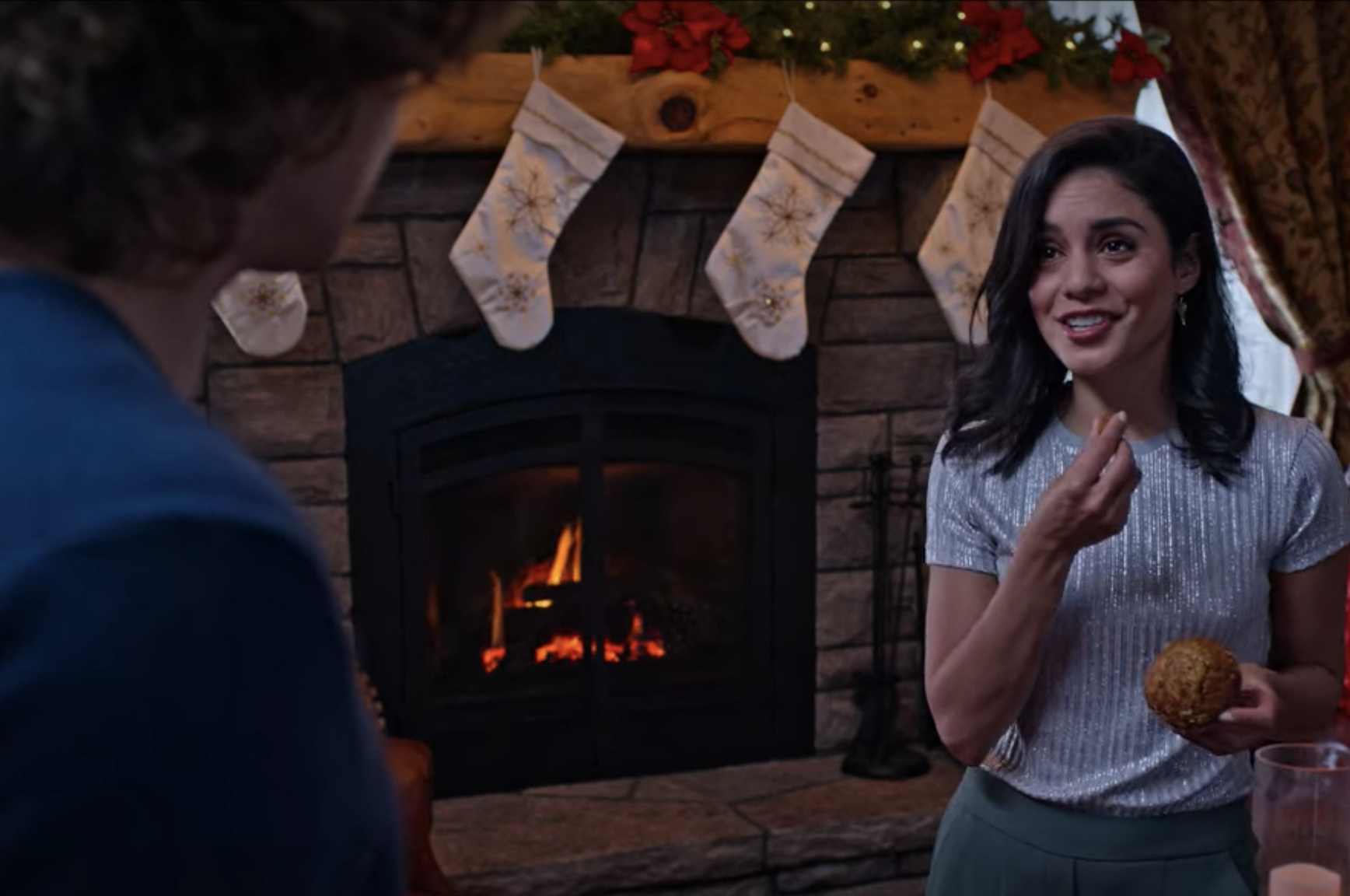 9.
OoOOoh a neighbor who seems like she's gonna have a plotline based in deceit and evilness that will ultimately make everything blow up in everyone's face and I'm sure her role is really important!!! (See #26 for the rest of this thought).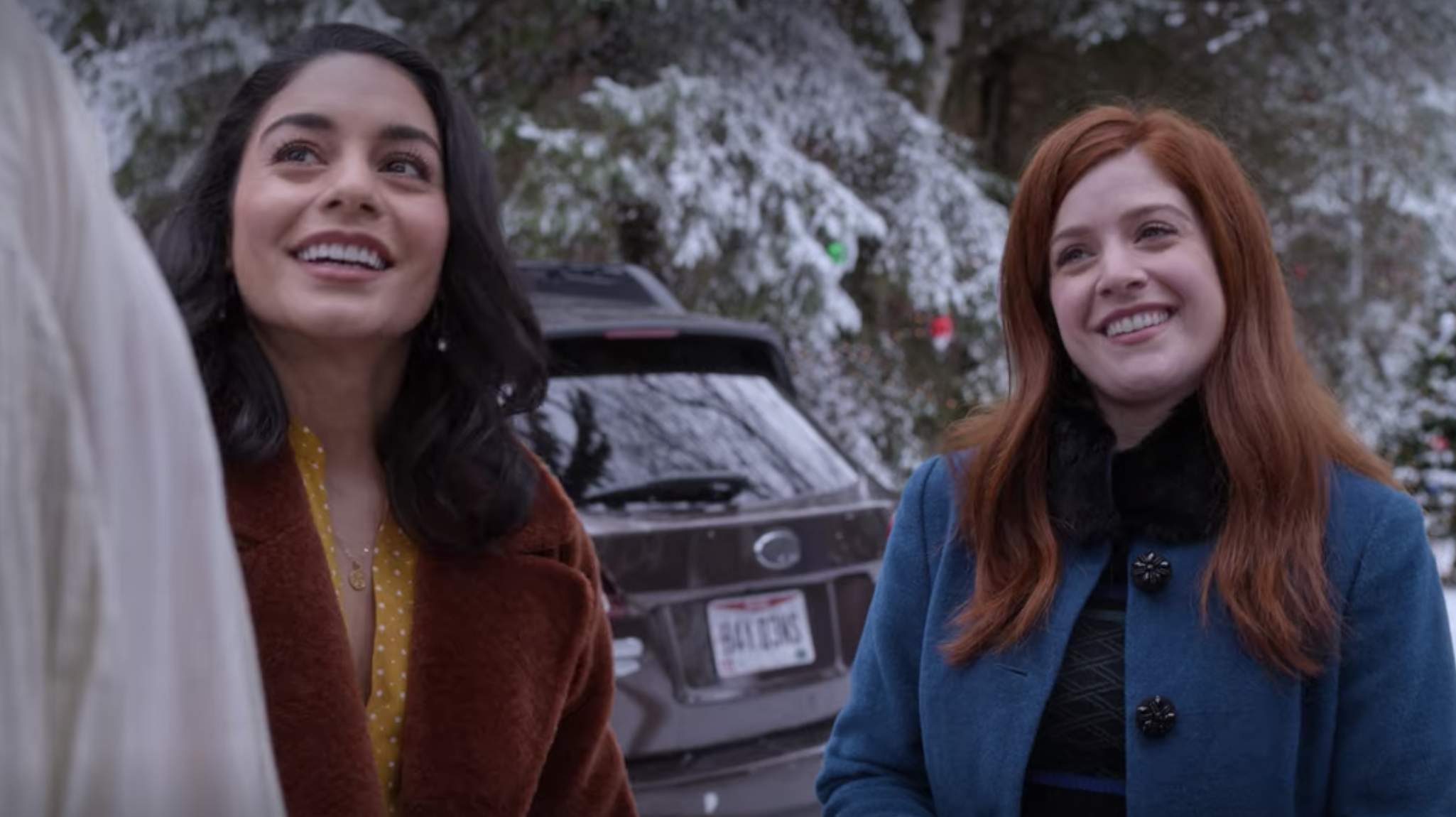 10.
I love artisanal bread just as much as the next Knight, but packaged dinner rolls aren't that bad, get over yourself Cole!!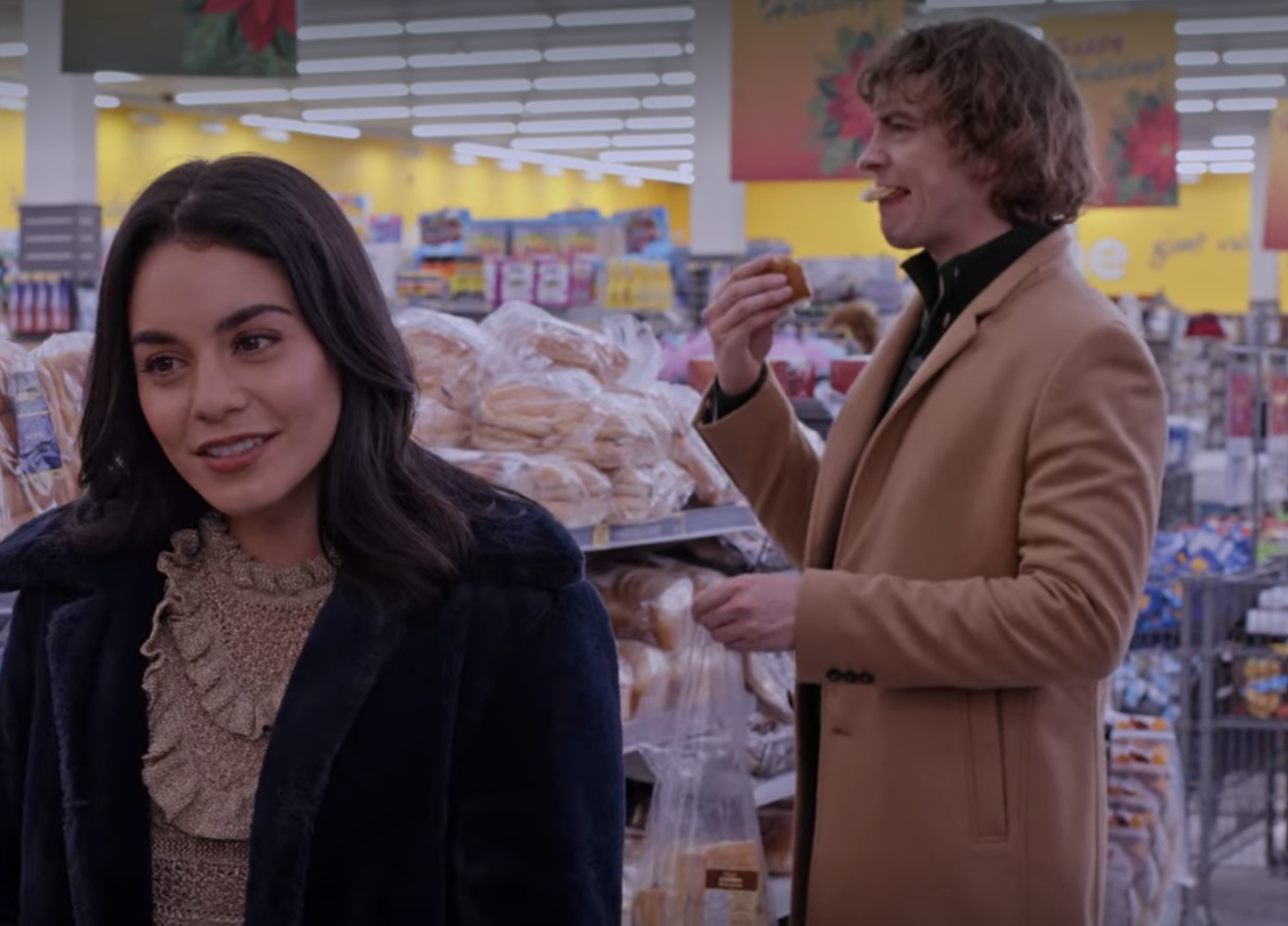 11.
Okay, they made a big deal about this little girl not having gloves, but she DOES have gloves. She just decided they don't keep her warm and would rather not wear gloves at all than her gloves. Honestly just put your damn gloves on little girl!!!!!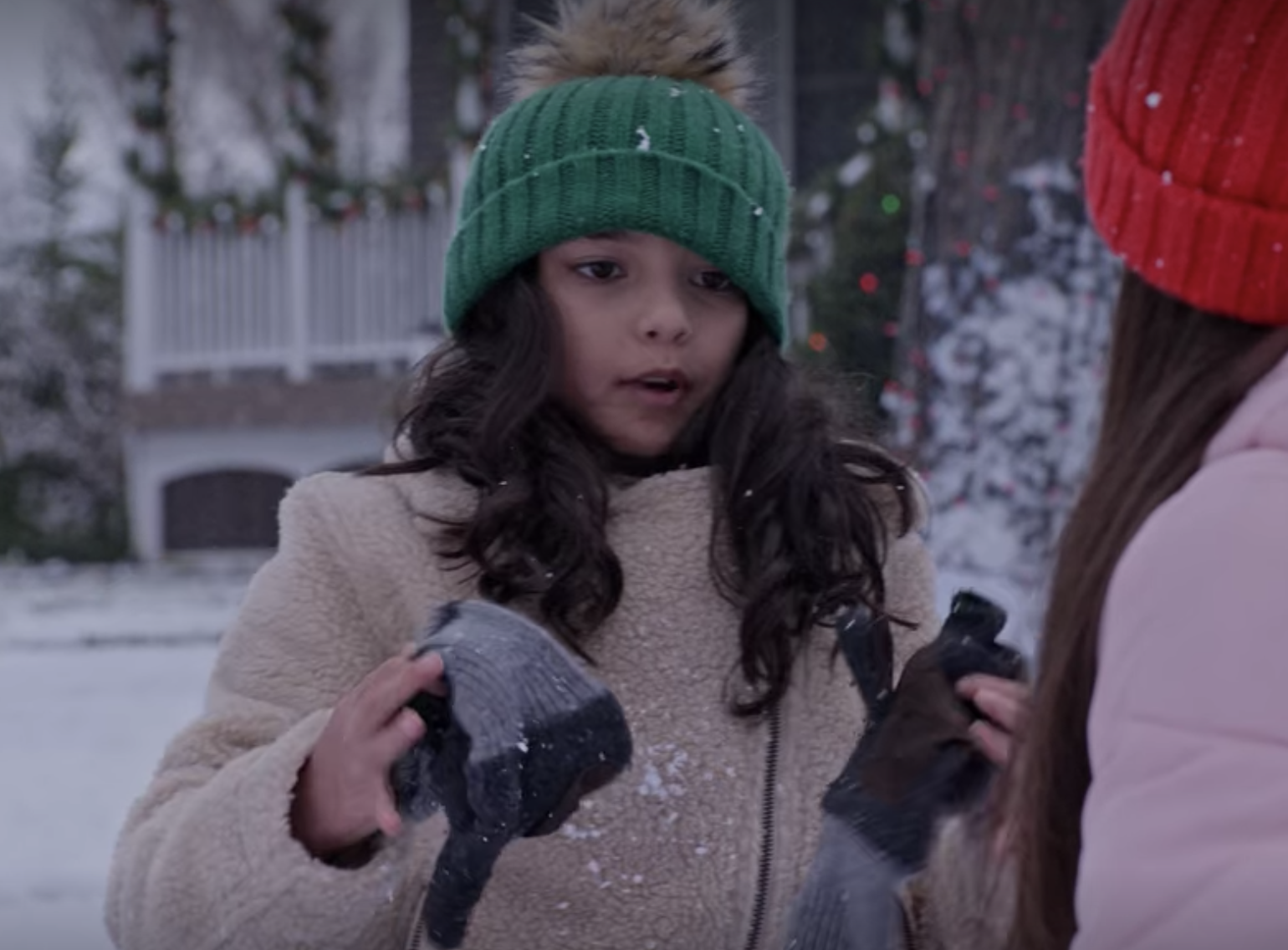 12.
Brooke, he doesn't know how to drive a car! Look at what he's doing to the key! He really doesn't know!!! You should not let him take your car!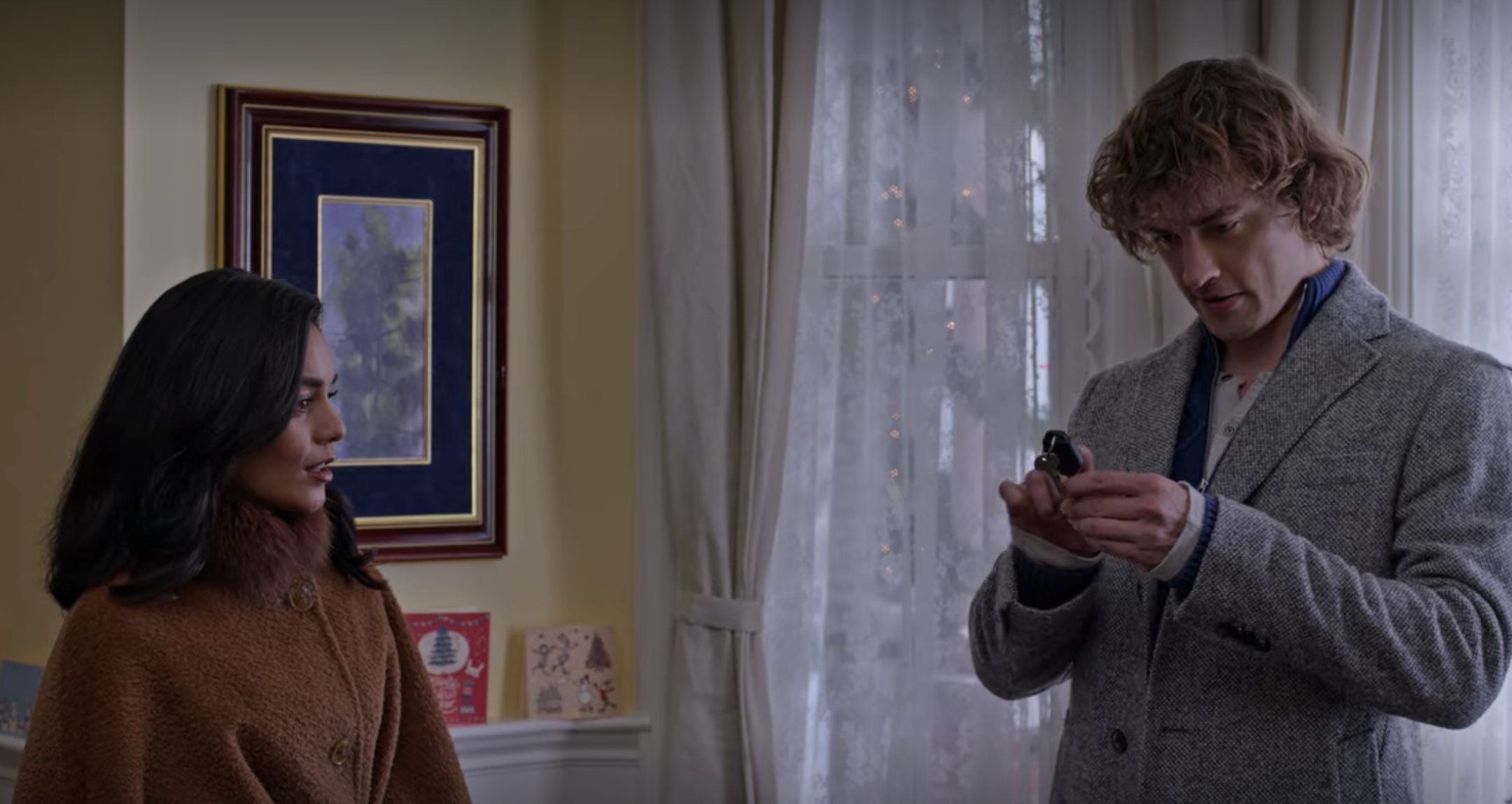 13.
I'M TELLING YOU BROOKE. HE HAS NO CLUE HOW TO DRIVE A CAR. Stop this now!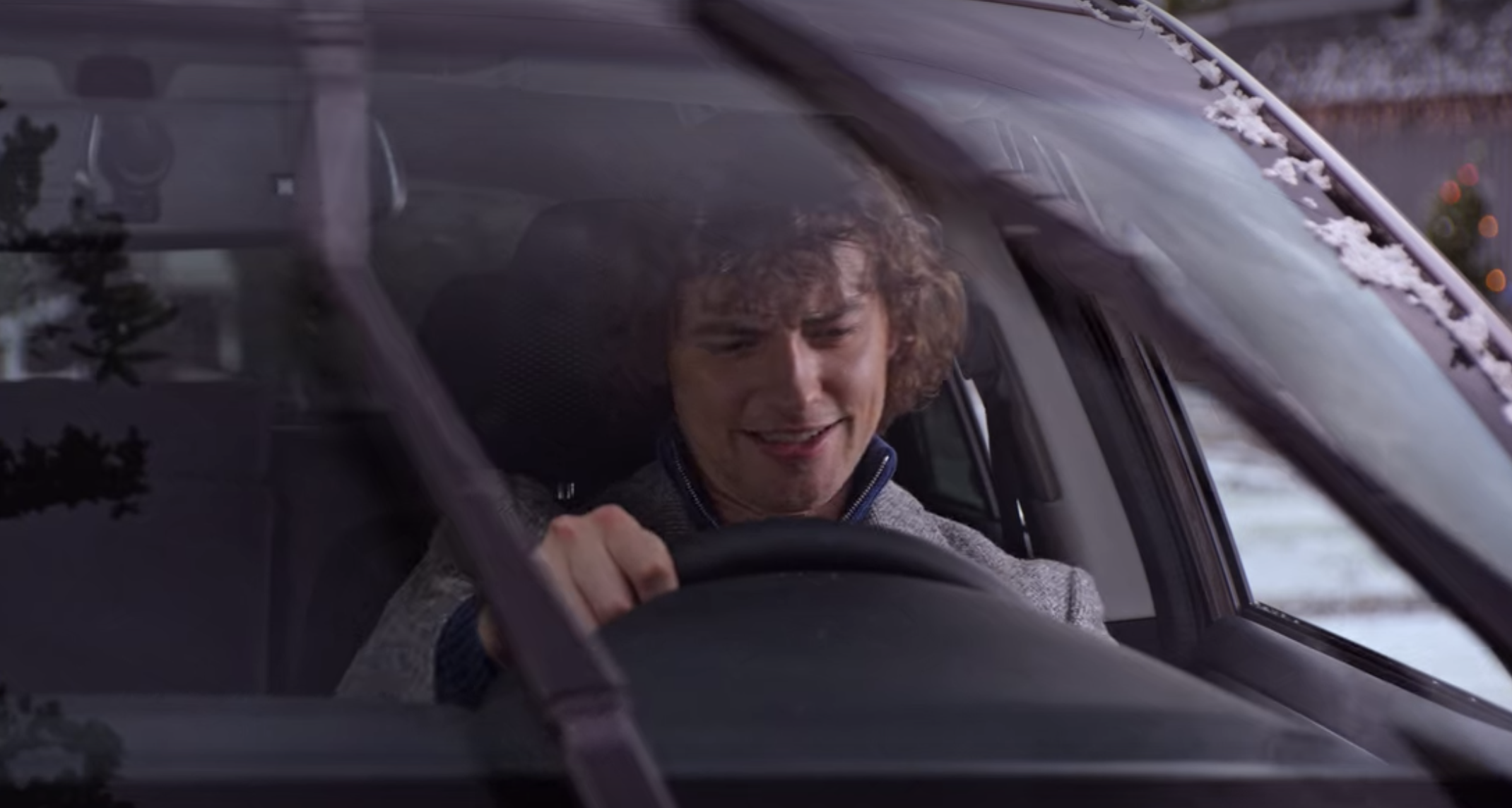 14.
Brooke. I'm not kidding around. He doesn't know what he's doing and you are watching this unfold. But it's okay I know at any moment you'll just offer to drive him.
15.
Oh, you won't. Nevermind. You'll let him go. Makes sense. Totally normal. Great. Grand. Cool. Nothing to see here.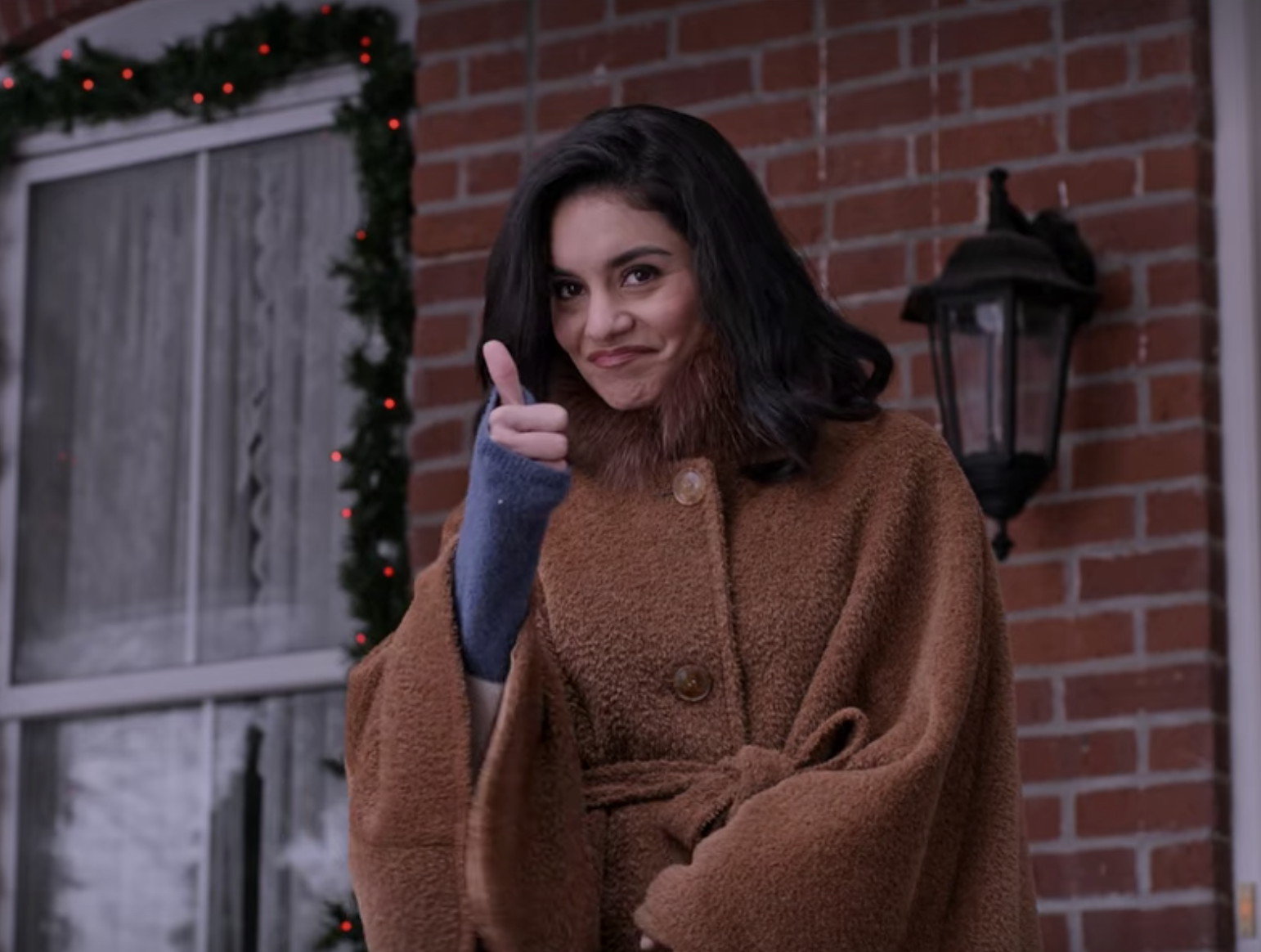 16.
Also, I can only assume with this look that Brooke is actually the wife of a presidential candidate and this is her "I'm visiting a small town to get to know the common folk" look.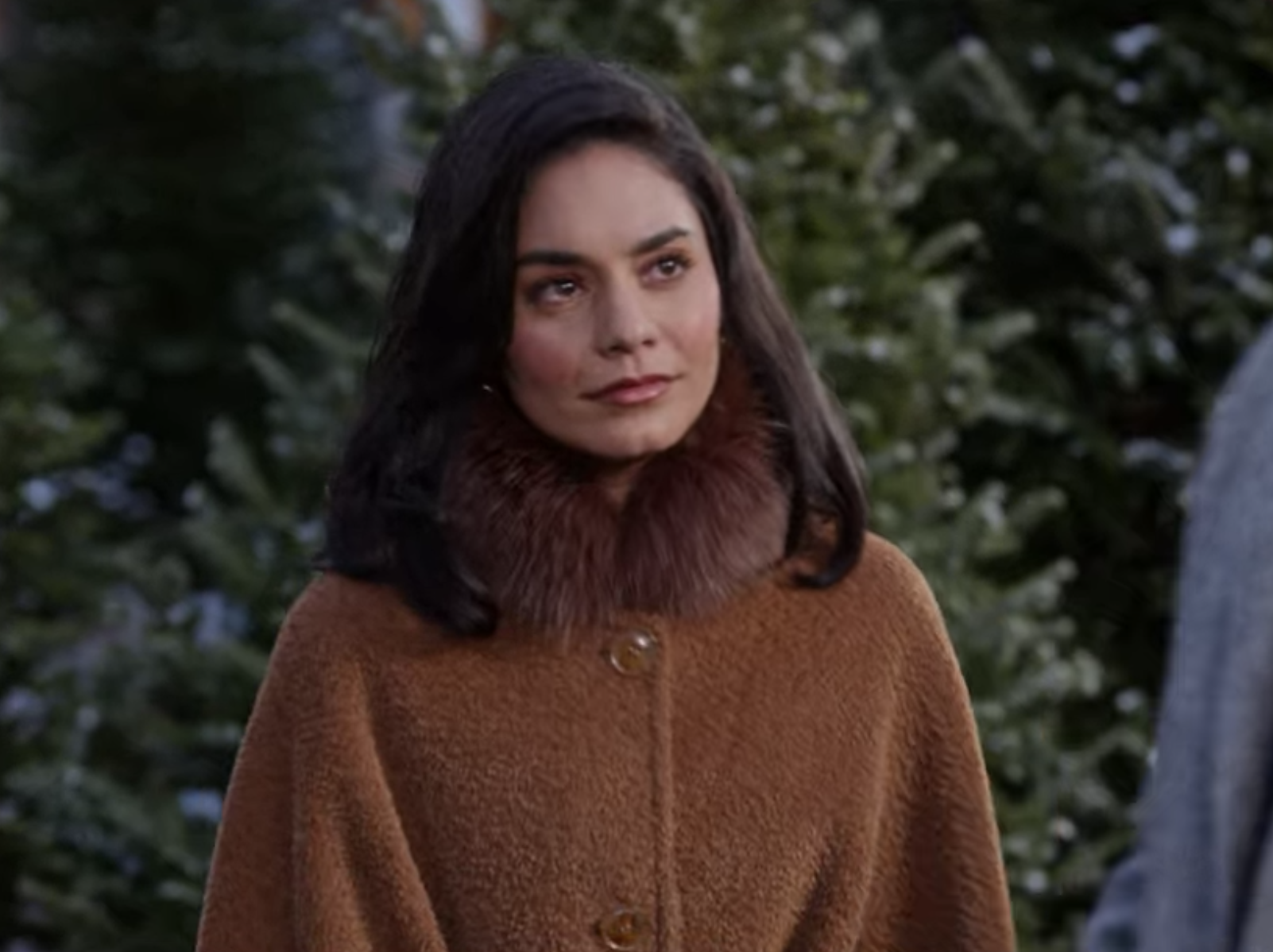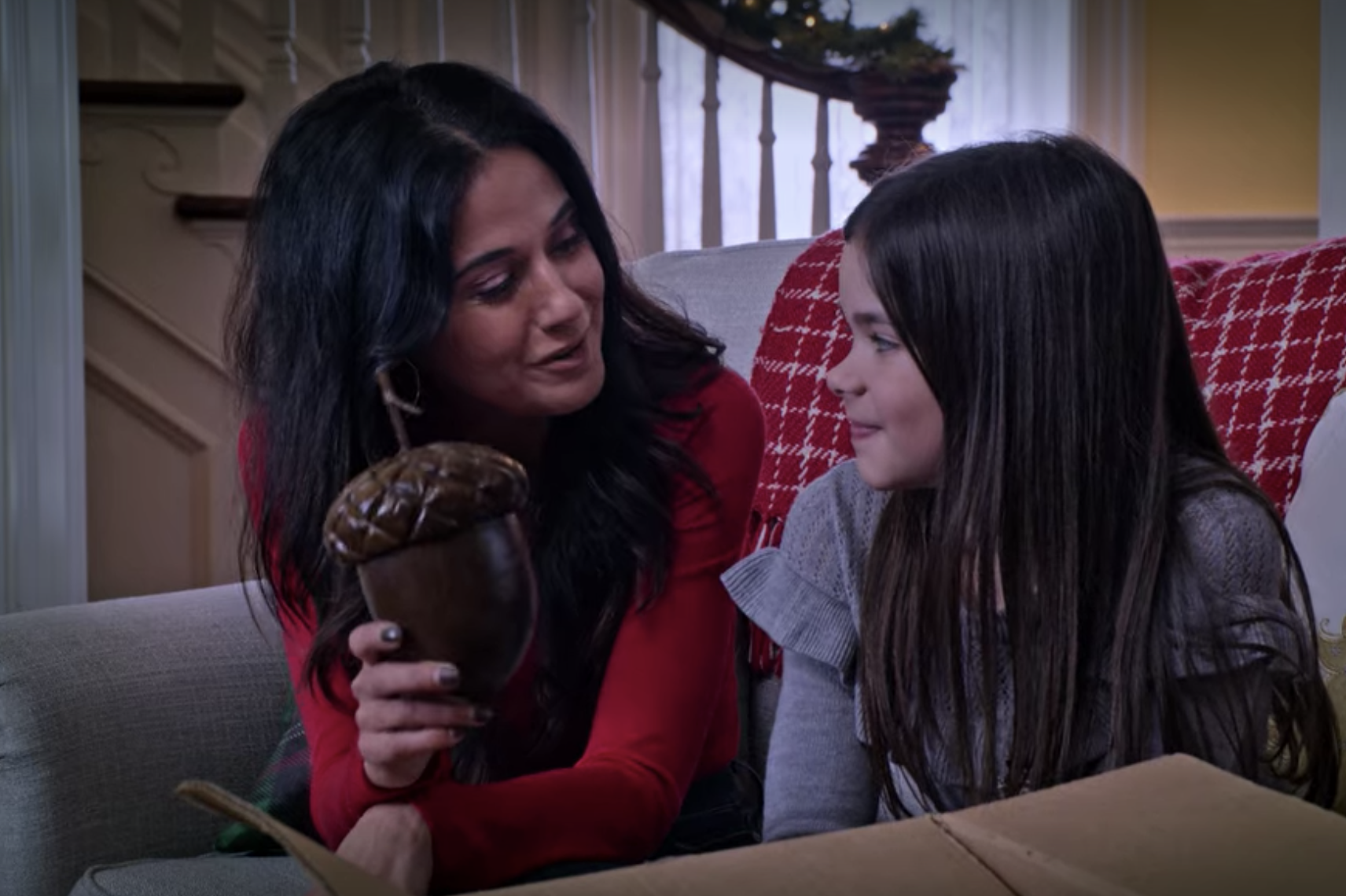 18.
Every time Cole says "Old Crone," in my mind I just hear "HEY YOU OLD BITCH OVER THERE." Seems problematic.
19.
THE HUSBAND AGREES, THANK GOD.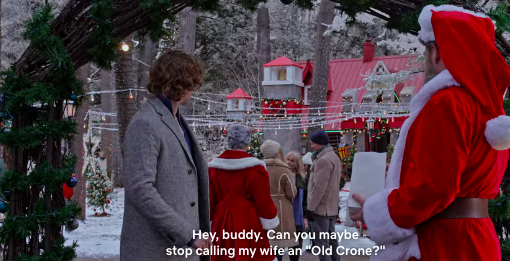 20.
THAT'S A SHIT TON OF BREAD!!!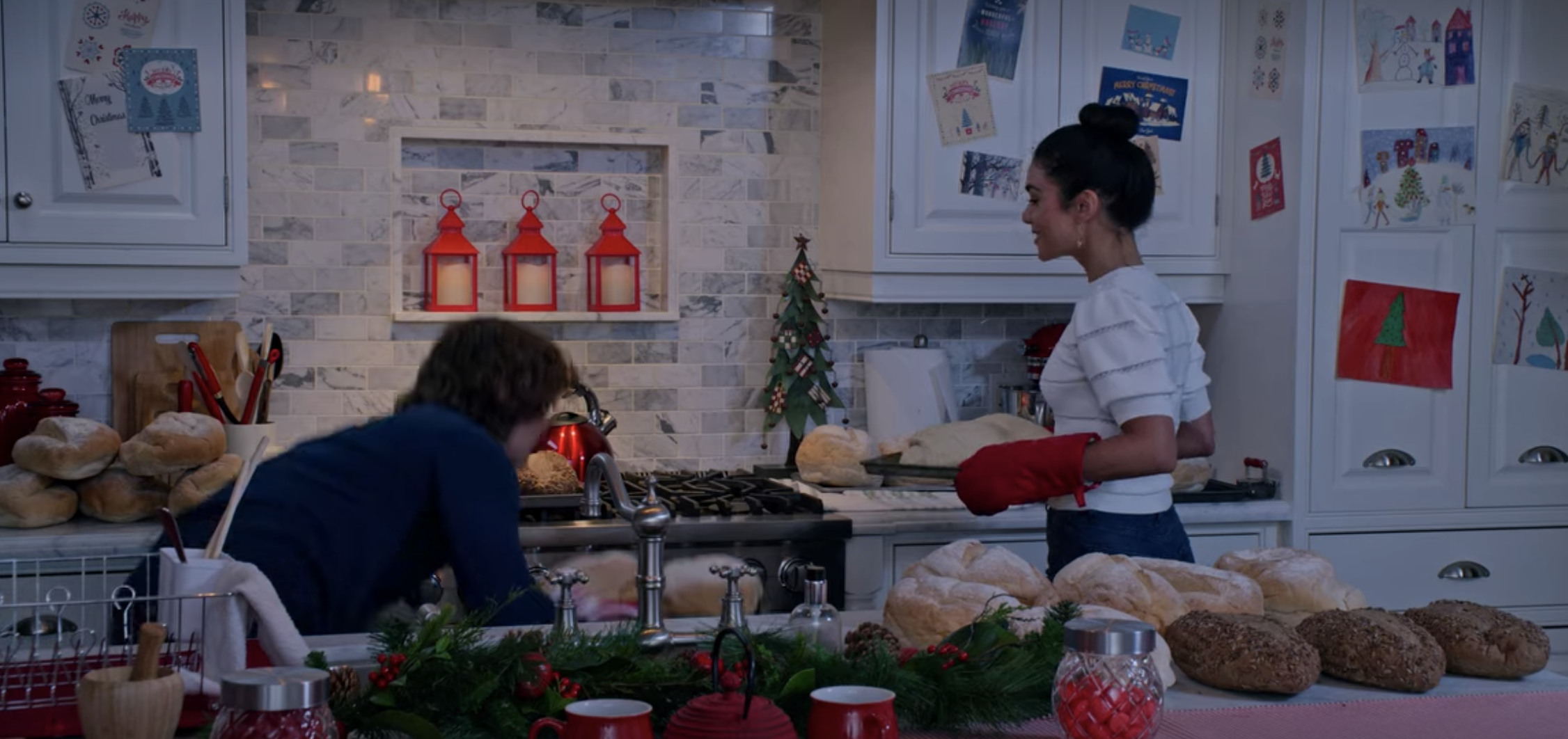 21.
Did Madison make the hot chocolate and then put it in this fancy bottle? Or did It come all nice like that? Either way it's probably not hot anymore ¯\_(ツ)_/¯, shitty gift!
22.
Ah yes, I remember my first time handcuffing someone.
23.
You're telling me Brooke just knows how to tie ties???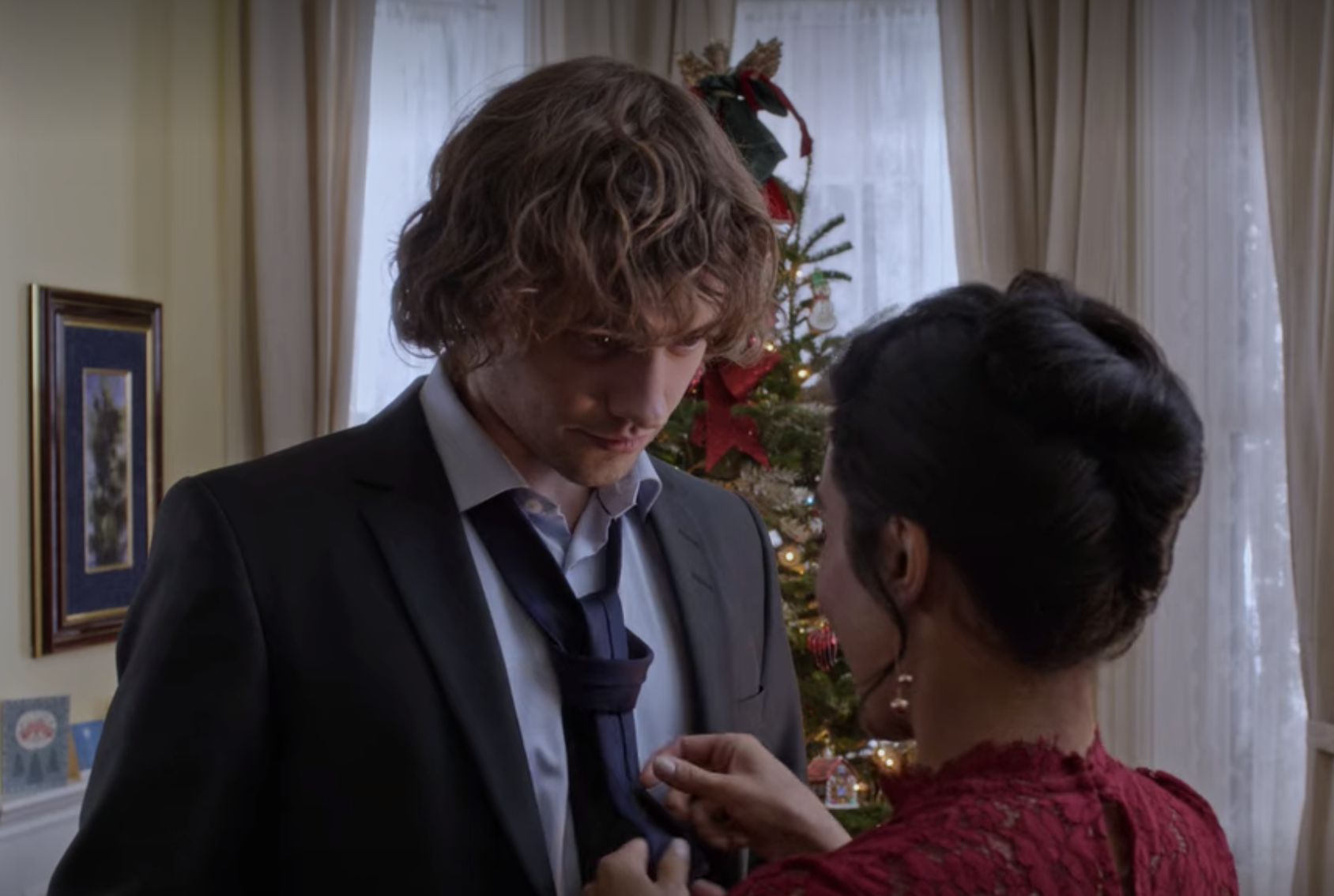 24.
Okay, glad you were not trying to tell me that.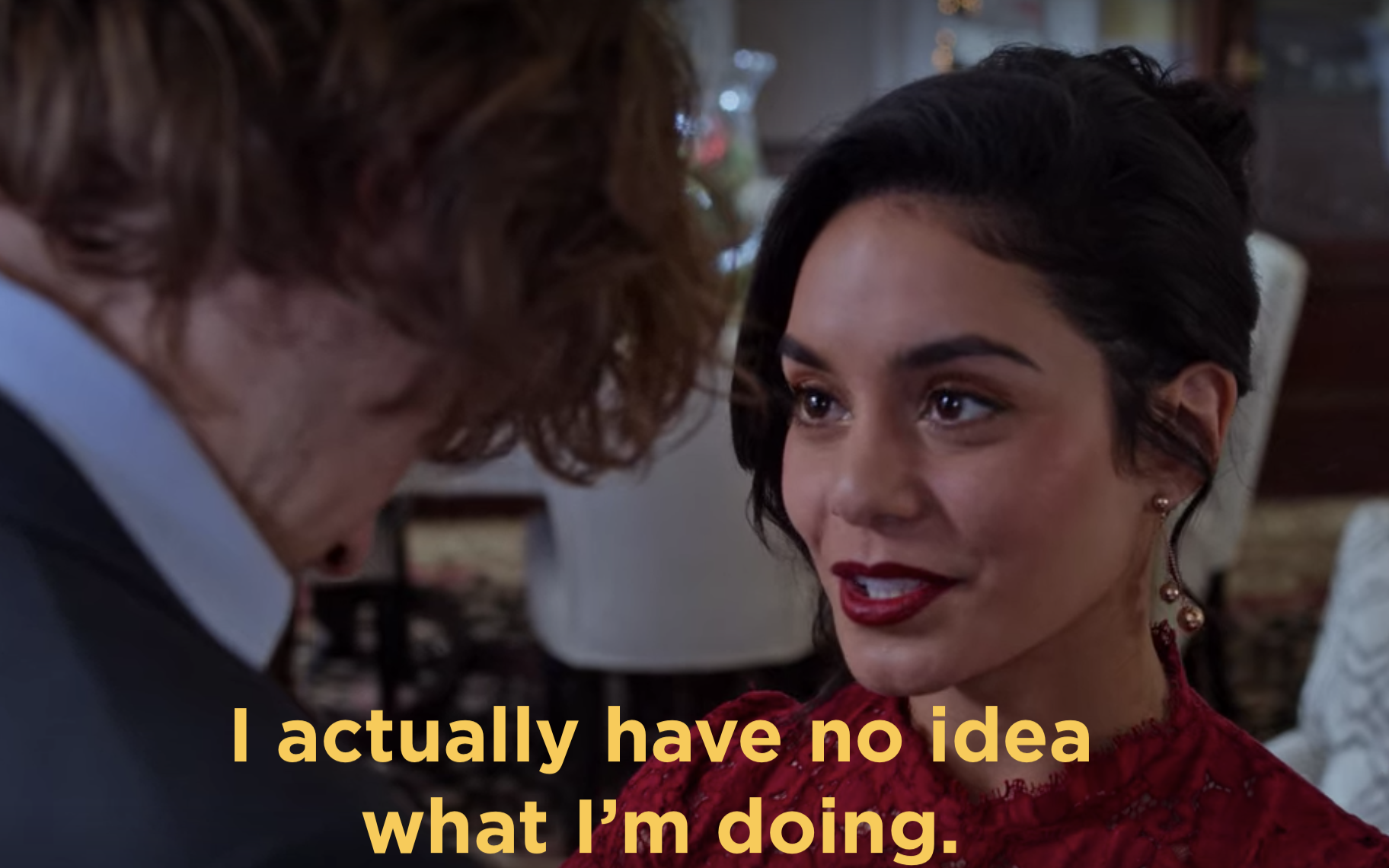 25.
CAN BROOKE'S SISTER EVER PUT HER PURSE DOWN?? WHAT IS SHE HIDING IN THERE?!?!
26.
(Continued from thought #9) Nevermind her role was almost compeltely inconsequential sorry to this woman.
27.
When did Cole do this?? Because if he made this ornament from clay it would have taken at least a few weeks to make it. First it has to be made, then you gotta fire it, glaze it and then fire it again. If it's carved from wood, then whatever, my point still stands...WHEN DID HE DO IT, like, five minutes before he left?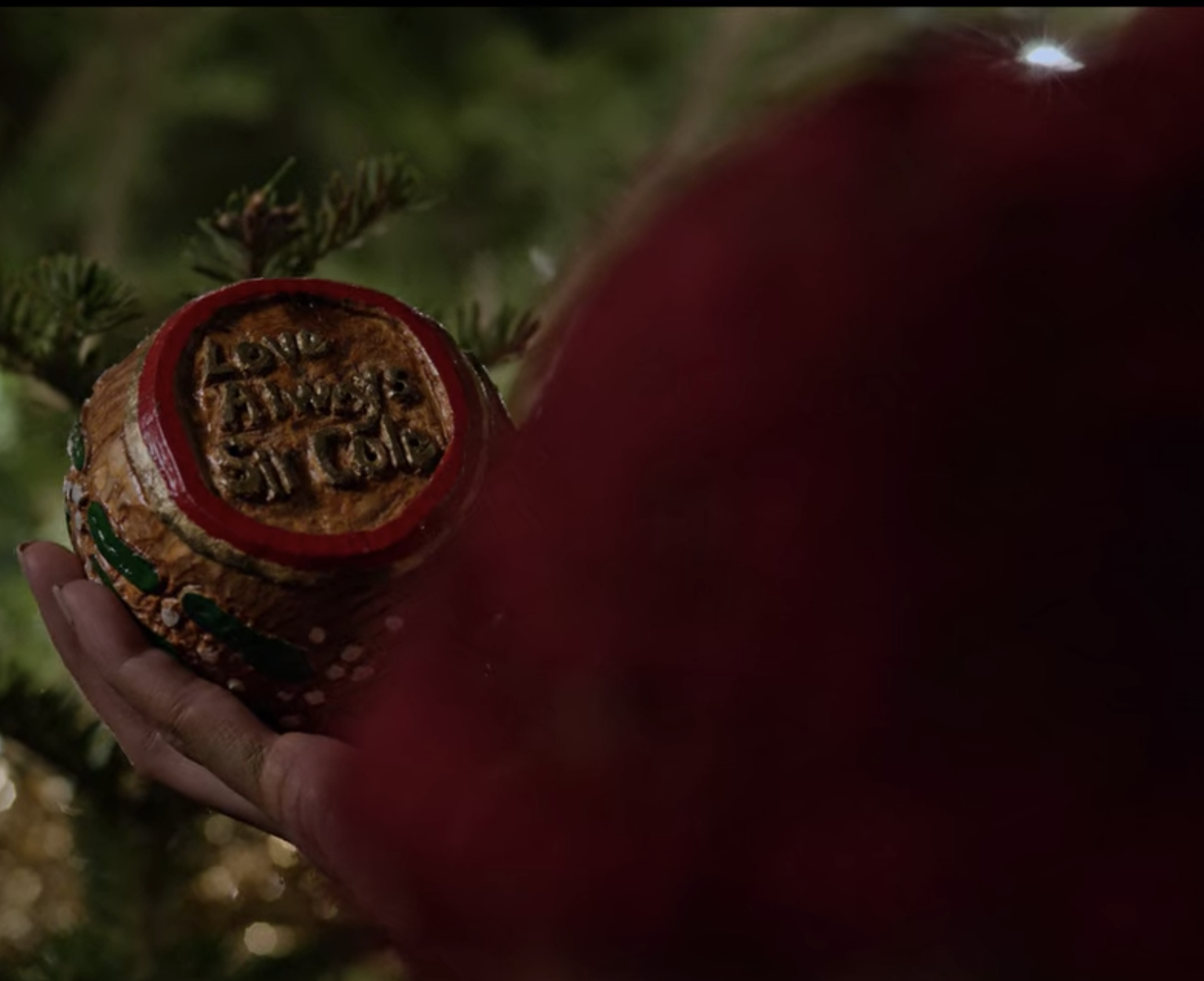 28.
We're just all going to accept a random puppy showing up in their house and not looking into it any further?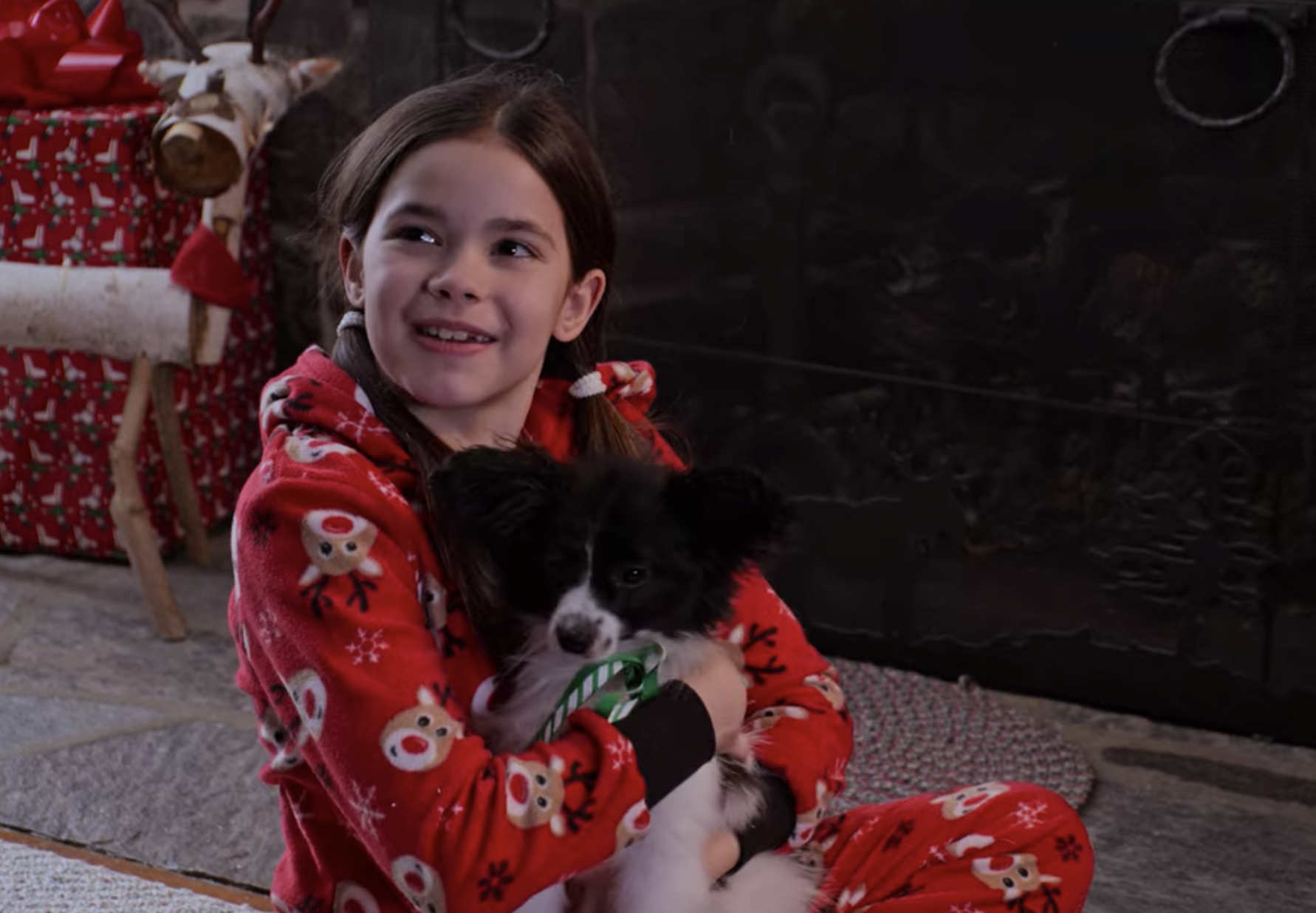 29.
Yep, guess so!
30.
OooOH the lady is letting him go back and I can see he's fading away into the blue stuff completely alone and not attached to anything else and it's literally JUST him.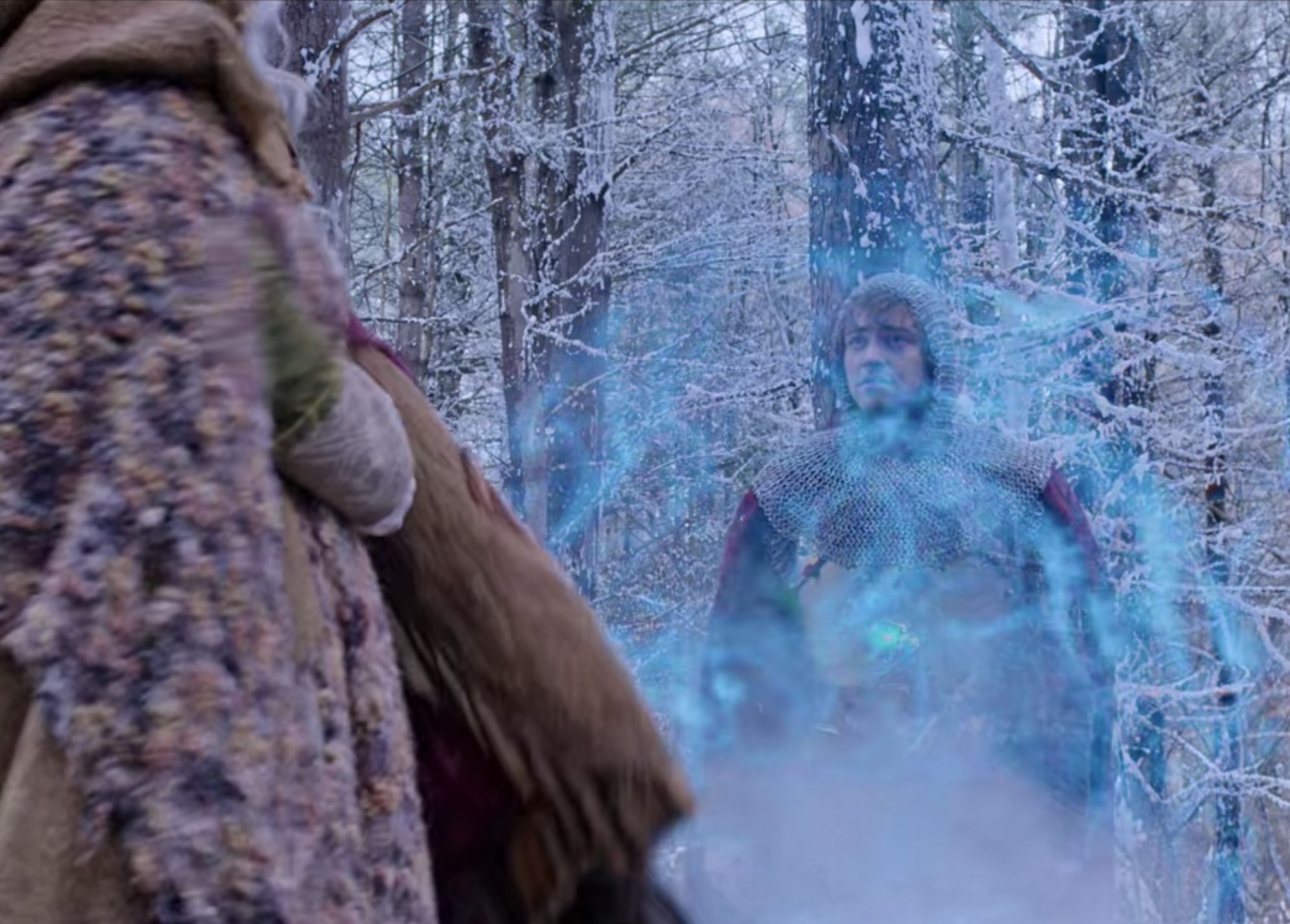 31.
HEY HOW'D HIS HORSE GET THERE?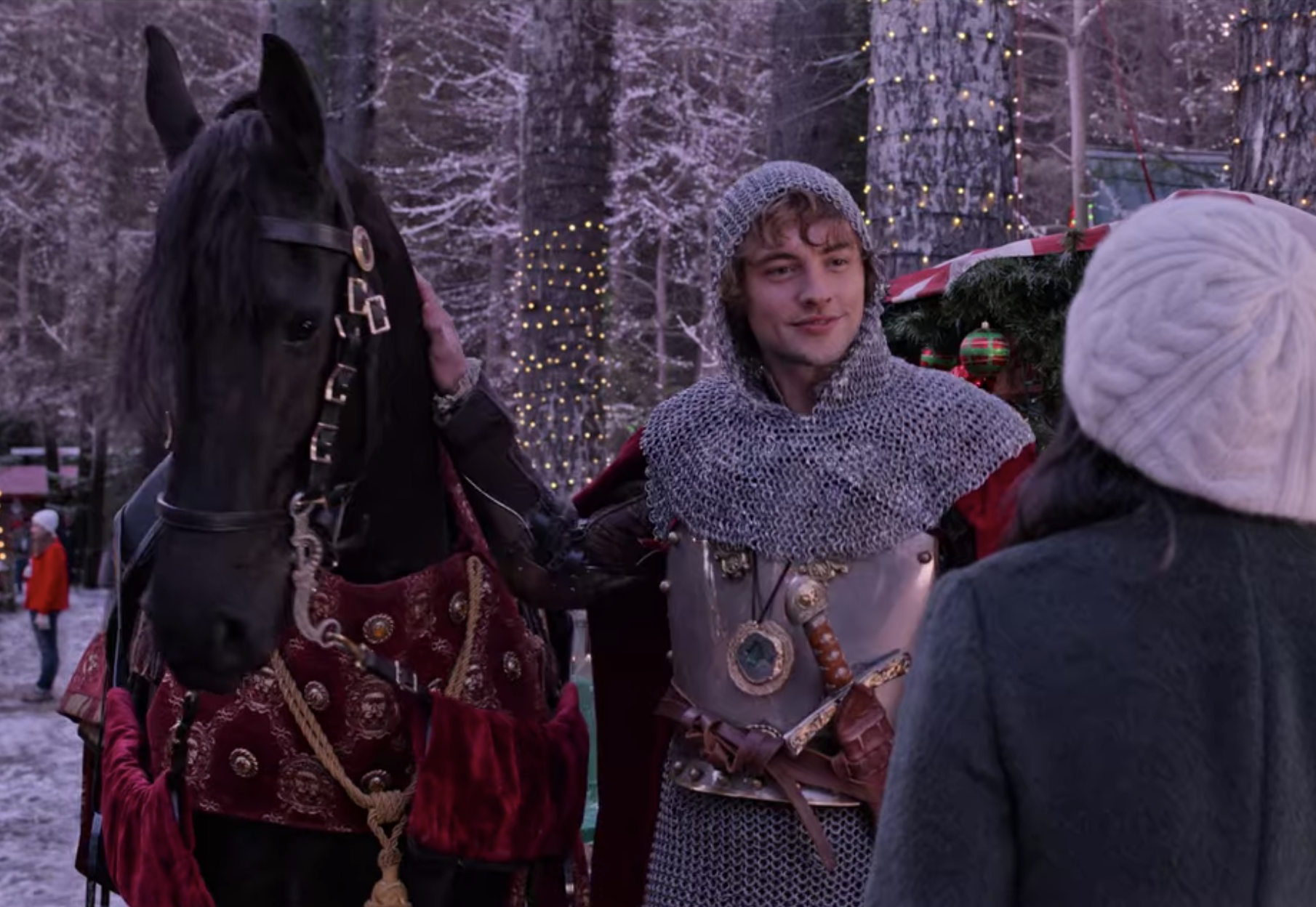 32.
THERE IS A POST CREDITS SCENE WITH THE OLD CRONE AND THE BROTHER. WE'RE GETTIN' A SEQUEL, BABY!!!!
P.S. I edited this post down from 1,398 thoughts to just 32, it was difficult, but had to be done. Now off to watch for a third time. BYE!!!