I love road trips. Why? Because I love snacking, singing along to music, sitting for hours, and gazing out of the window like an emo teen. Naturally, as a road trip lover, I love roadside attractions. TBH, the worse the attraction is, the better.
And in my life, I've been to many great roadside attractions.
There was Bedrock City, which was a place that looked rundown, but was still active. It's basically a recreation of The Flintstones' Bedrock City, located right outside of the Grand Canyon in Arizona.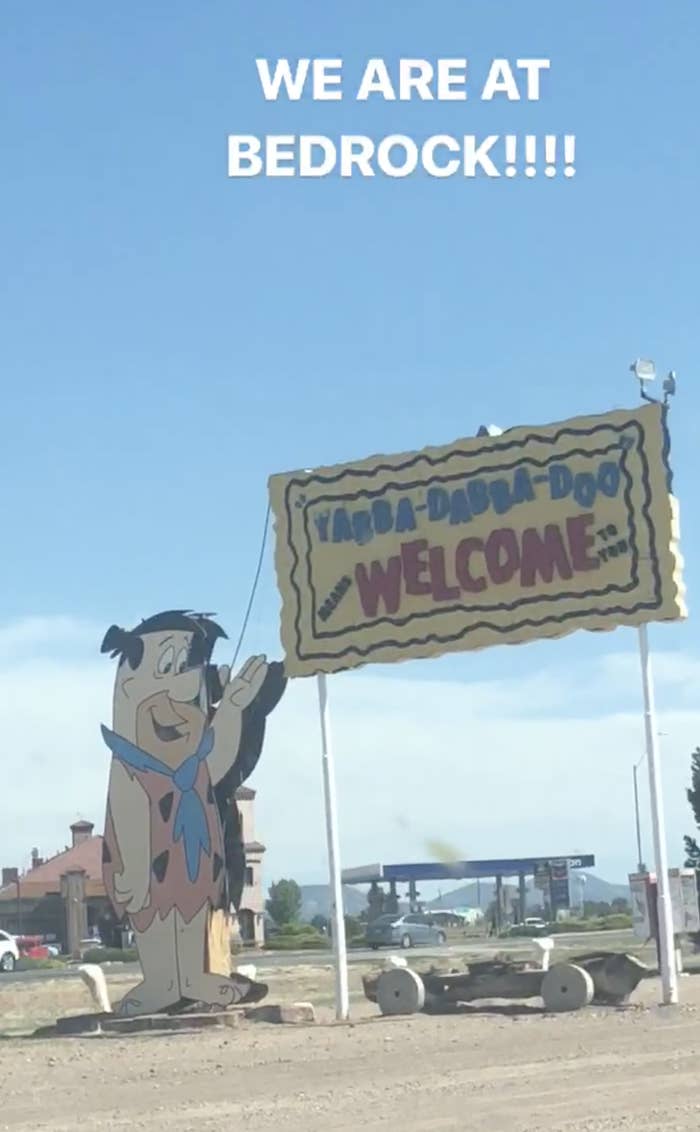 I forced my sister to stop there.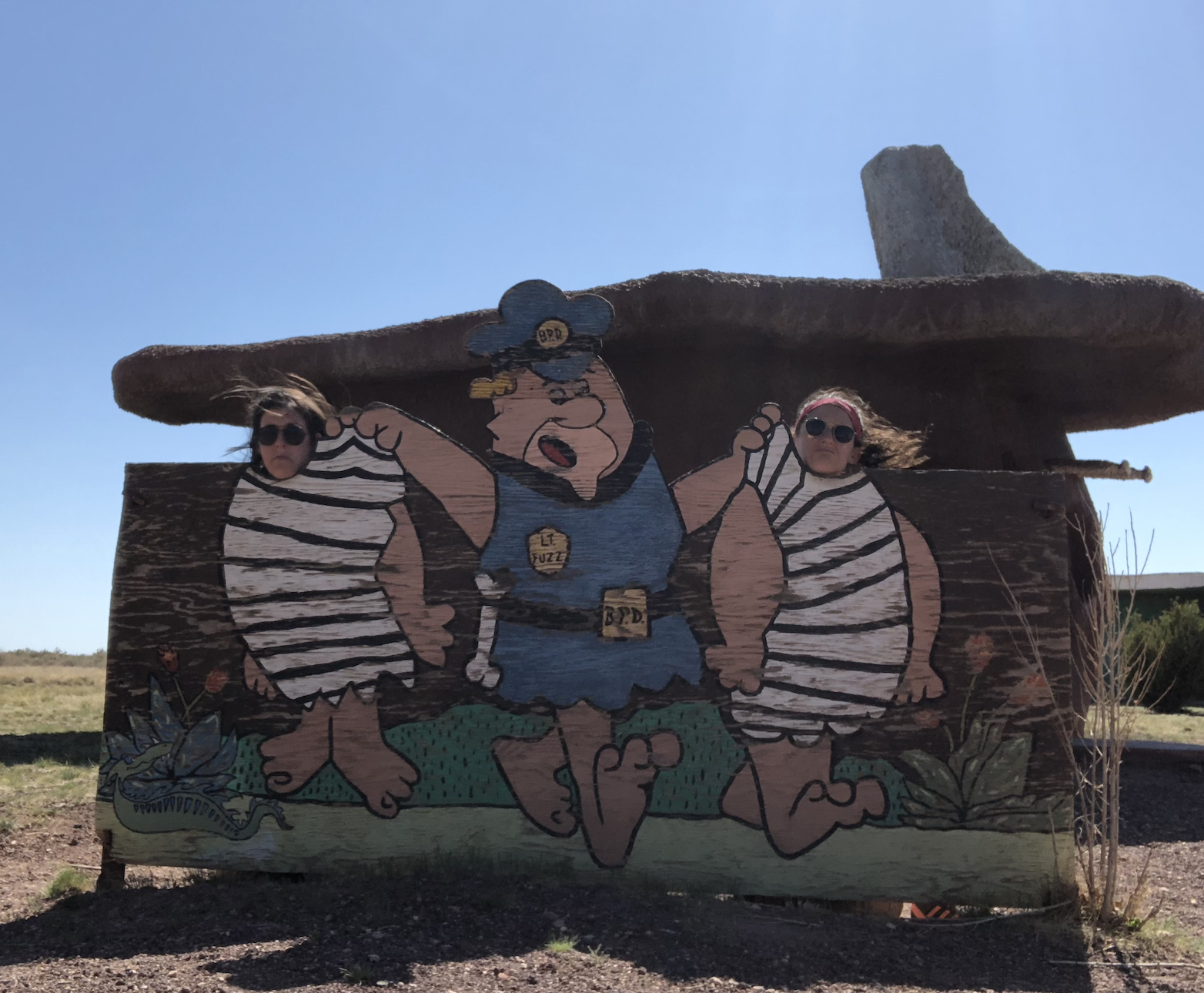 We were the only two people there at the time, and we wandered around for 15 minutes and then left. Obviously, I loved it! If you want to go to Bedrock city, its exact location is here.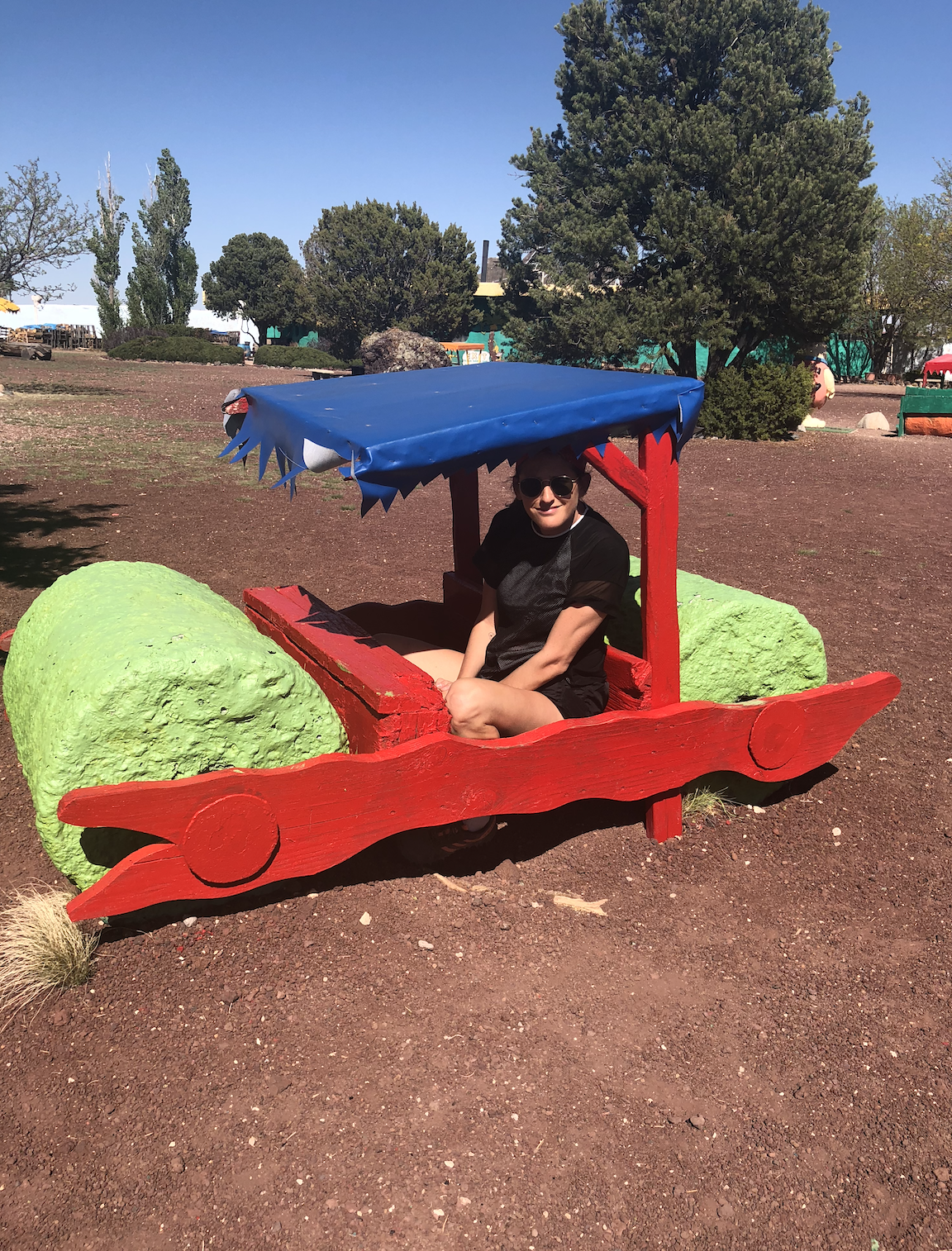 I've also stopped by the Prada "store" in Marfa, Texas. I was seriously ill in the car at the time, but did not want to miss taking at least one pic.
There were other photo-ops at this roadside attraction, too (plus animals to give carrots to). All in all, a great place to stretch our legs.
And I mustn't forget to mention the Cabazon Dinosaurs and adjacent Creationist museum in Cabazon, California. Which is on the way to Joshua Tree. A MUST VISIT!!!
You get the gist. I love weird/dumb/funny roadside attractions. So now is when I turn to you, dear reader. I want you to tell me the best "roadside attraction" you've come across in the United States.
Tell me where it is, share a pic, and give us some background information. That way I can add it to my list, and also share it with everyone else, so we can all enjoy the small stuff.