FYI: Today is November 30th, 2017. If you are reading this post at any other time other than November 30th, 2017, then obviously it is not November 30th, 2017 anymore. But for the purpose of this post, today is November 30th, 2017 (I mean, that's a fact, it is.)
Guess what that means!!!! IT'S MR. KRABS' BIRTHDAY!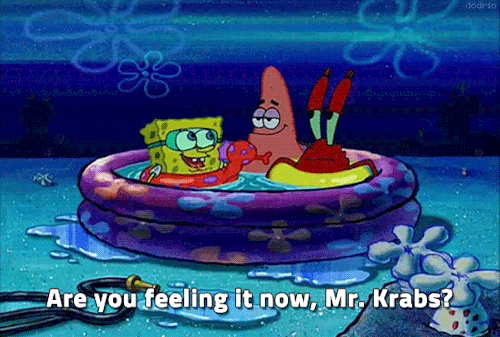 Yup, Mr. Krabs was born on November 30th, 1942.
YES. 1942.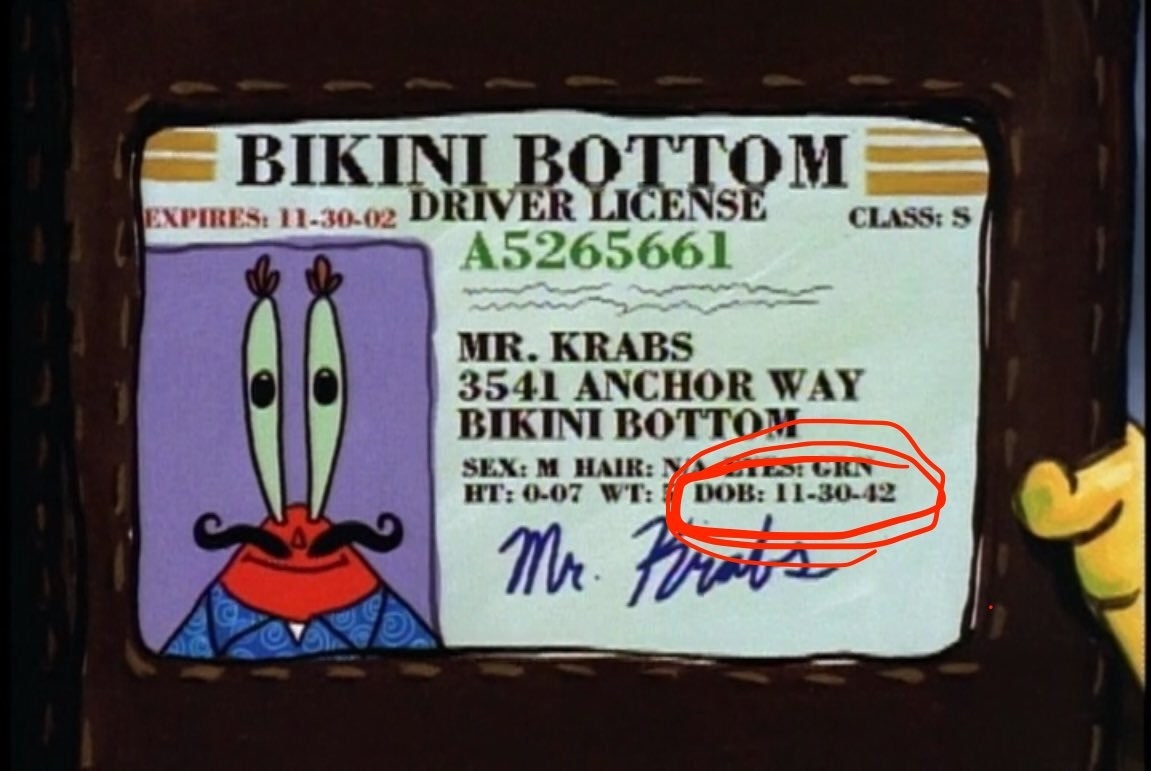 Which means he's 75!!!!!!!!!!!!! He was literally during World War II!!!!!!!!!!!!!!!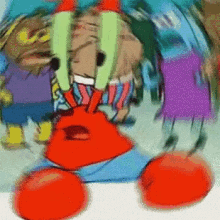 Plus, he has lived far beyond the normal life expectancy for red crabs, which some say might be up to 30 years (don't quote me on that) if they aren't crushed by something before then.
Ah well, as the old saying goes "money keeps you alive if you love it enough!"