This Caption On Lindsay Lohan's Instagram Is Amazing And Completely Mind Boggling
??????????????????
She's wearing a hat, some jeans, and a leather jacket with some fringy things on it. All's well on the Western Front. That is until the caption.
THE CAPTION!!!!!!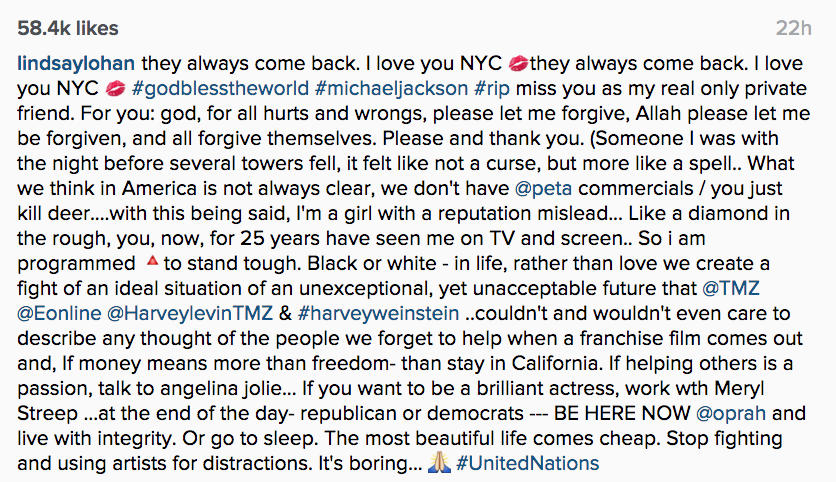 ~THE CAPTION~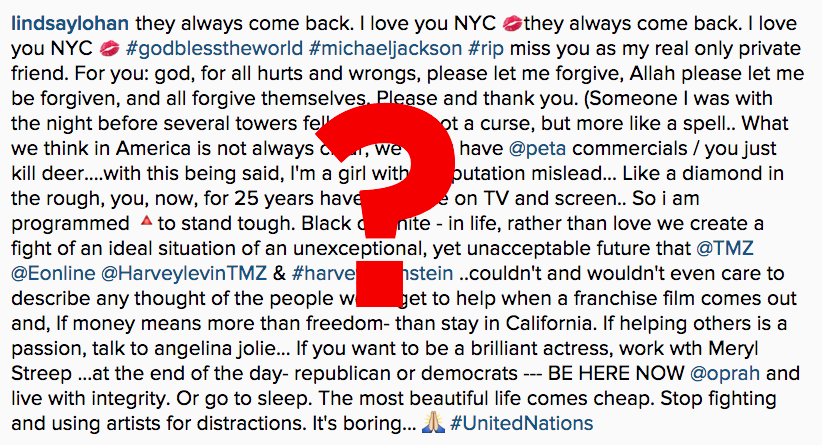 Upon closer inspection I still have no idea what's going on.
What?

Heh?

HUH?

Wut?
SAY WHO?

?????????????

If you have any information about this caption or can help decipher it, please call our hotline at 1-800-LILO-INSTACAP*.
*This is not a real hotline. But I wish it were.