Welllll well well. What do we have here?!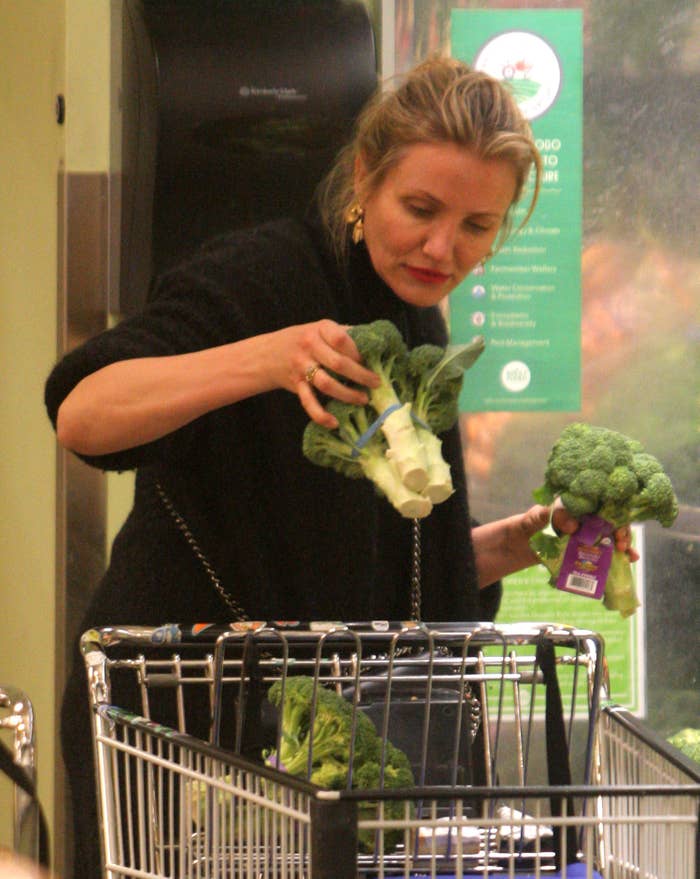 *taps on chin* I saidddd WELLLLLL, WELLL WELLL, well well well well!!!! How interesting!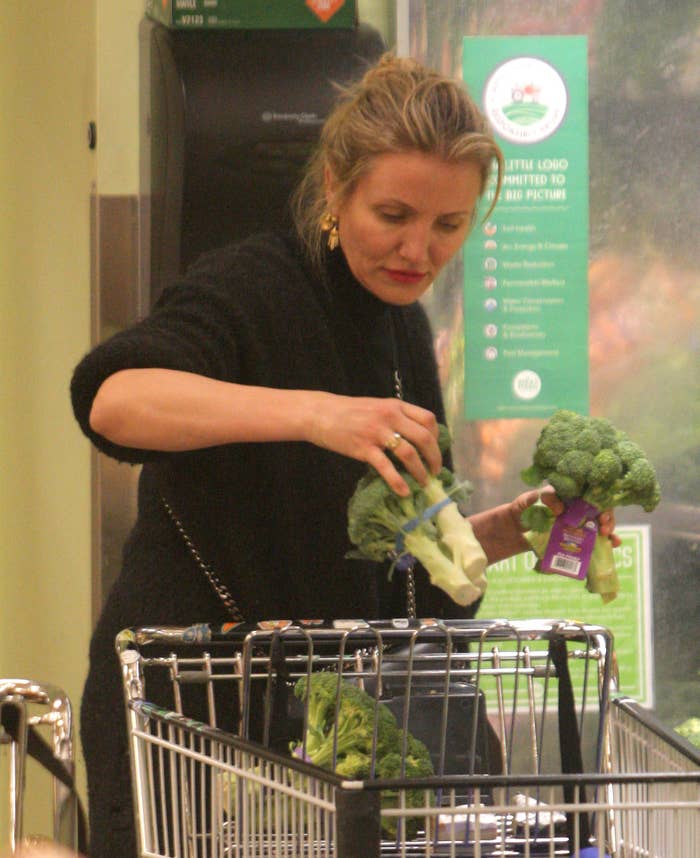 That's right, apparently Cameron Diaz loves broccoli.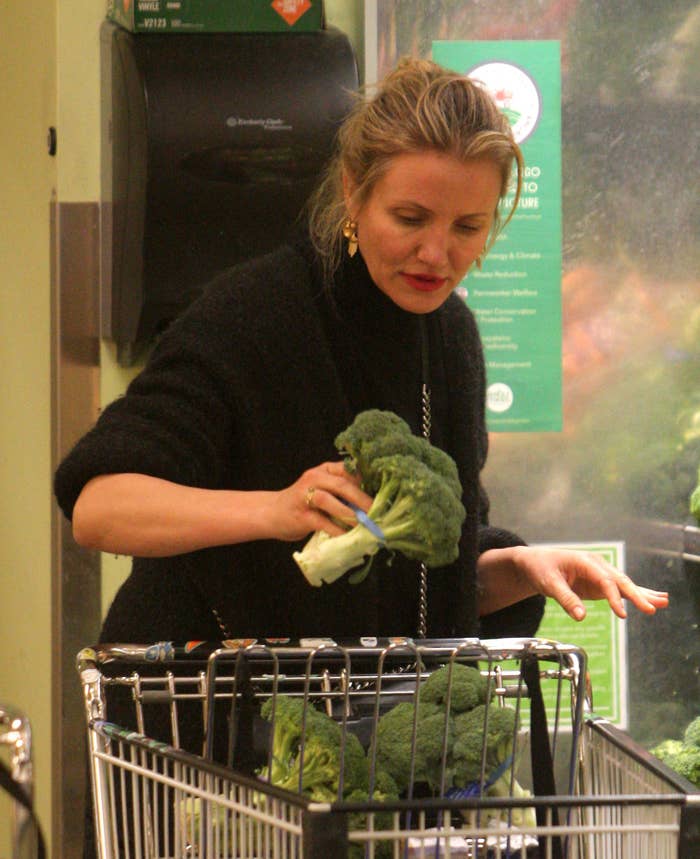 So much so that she has quite the broccoli collection.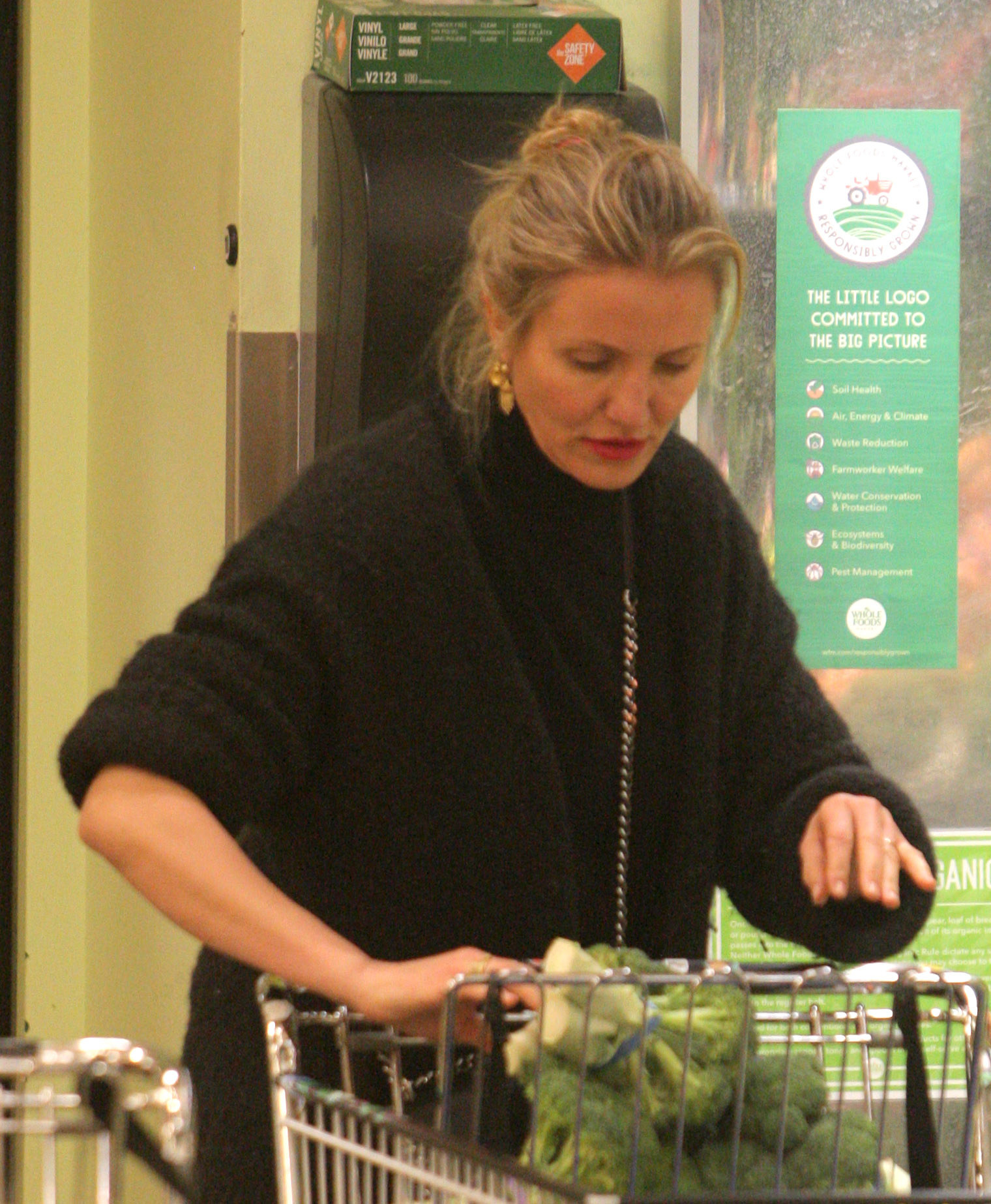 QUITE A COLLECTION I SAY.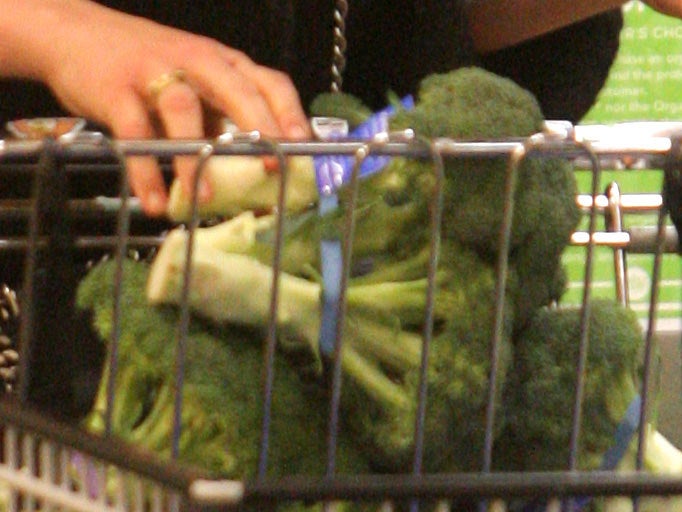 From where I'm sitting I see at least three enormous heads of broccoli.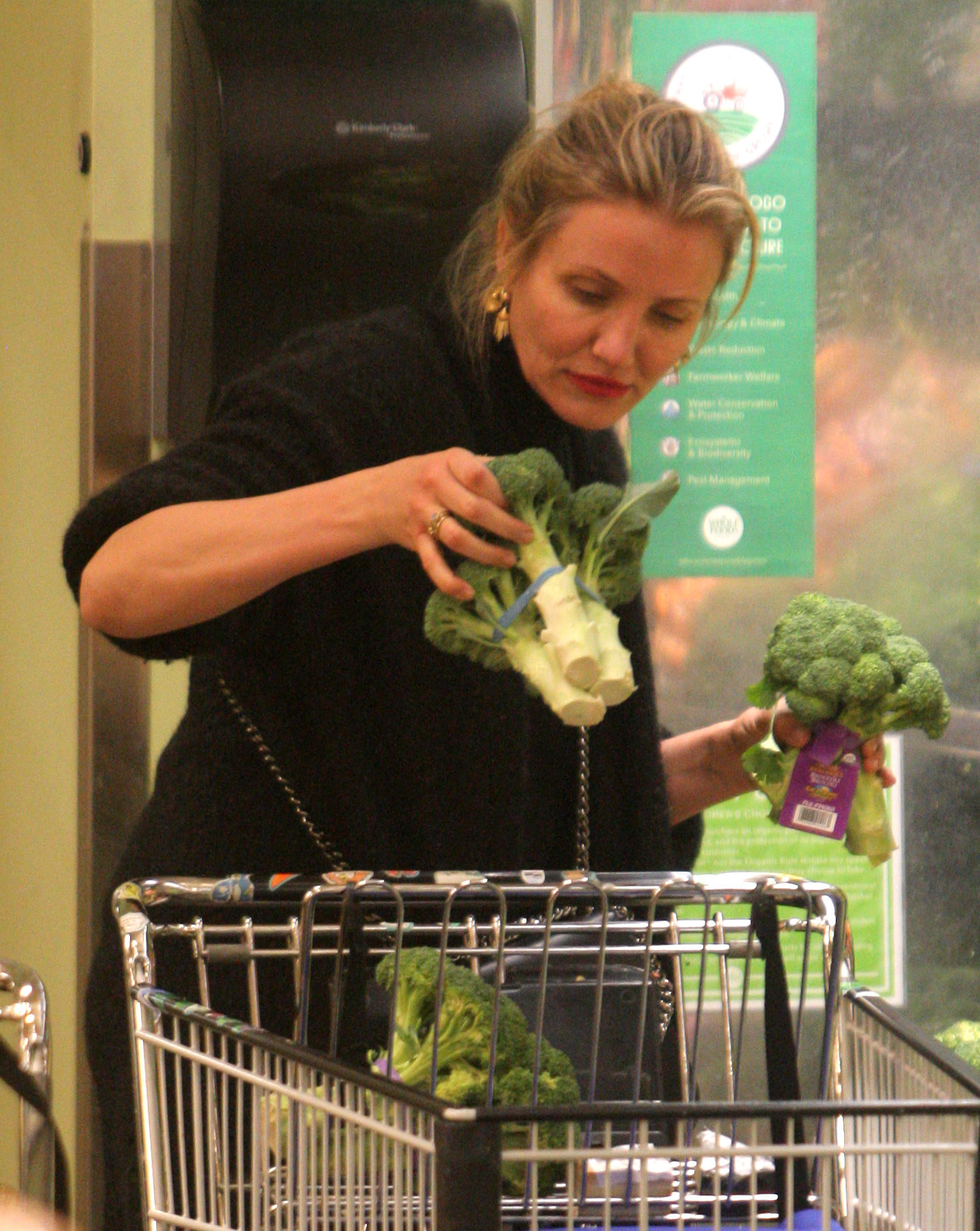 In conclusion: This is the face of someone who loves broccoli and just bought a shit ton of broccoli: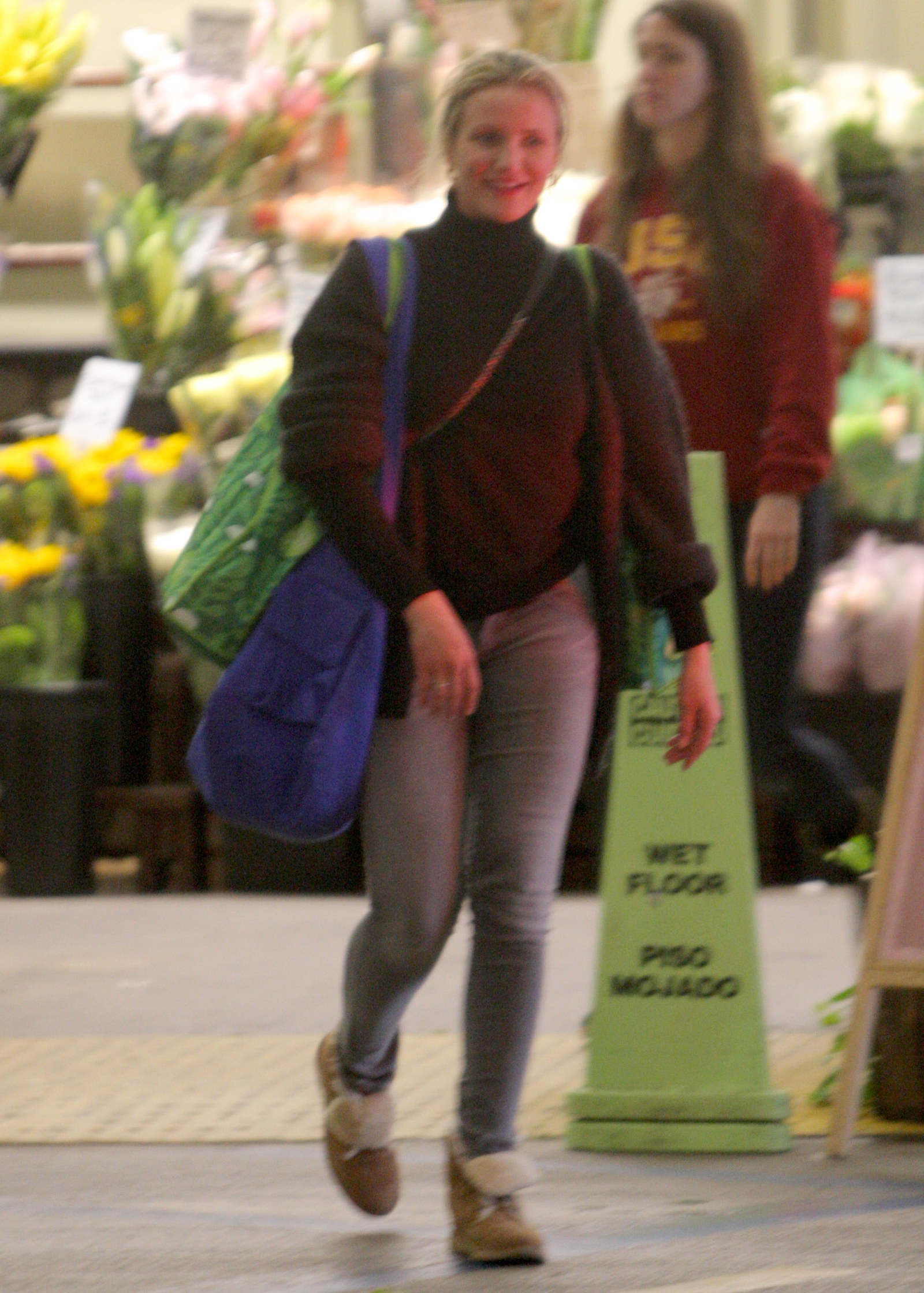 Either way. Happy for her.