Oh, you thought Matthew McConaughey was just some Oscar winner with no sports talent? Well, you are wrong because it turns out he's really good at throwing things.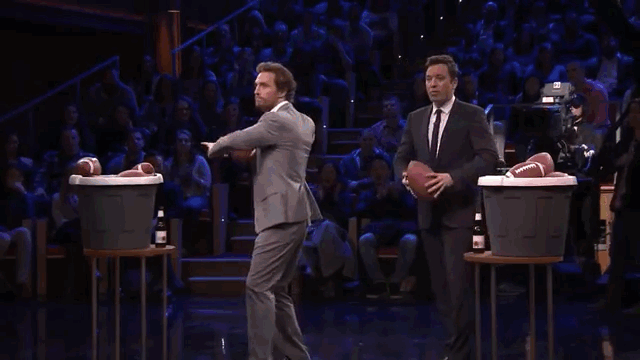 We kind of already knew that, but he demonstrated his sports ability on Fallon last night in a game of Facebreakers. His jogging in place ability is also above par.