Here's a video of Beyoncé and Jay Z at a basketball game enjoying good sports. It starts with a conversation they are having and then it turns into Beyoncé gently swaying back and forth in her chair, as the camera rolls on and we watch like little spies.
There doesn't seem to be a logical explanation for the sway.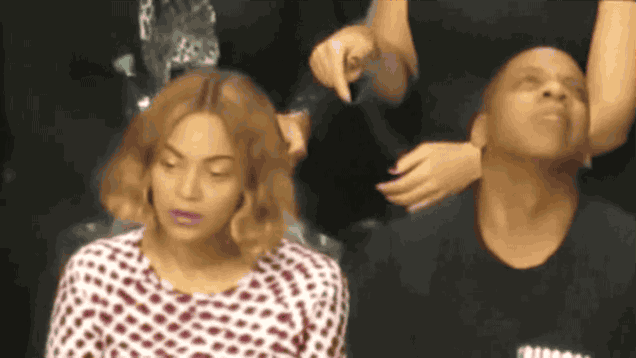 But there it is. She bobs to the beat of her own drum. The Bey Sway. BUT WHAT DOES IT MEAN??? WHY DOES BEY SWAY?