It's day three of counting the votes for the US presidential election. I'm not going to get into everything that's going on right now because I'm not John King. HOWEVER, we absolutely need to talk about the fact that Veep basically predicted what is happening right now.
Please, just look at this clip from Season 5 in which Selina is running for president and flips out when she finds out Nevada is going to go to her opponent because of a recount:
It's actually unreal how spot on this clip/that entire made-up storyline from 2016 is.
On the show? NEVADA PROBLEMS.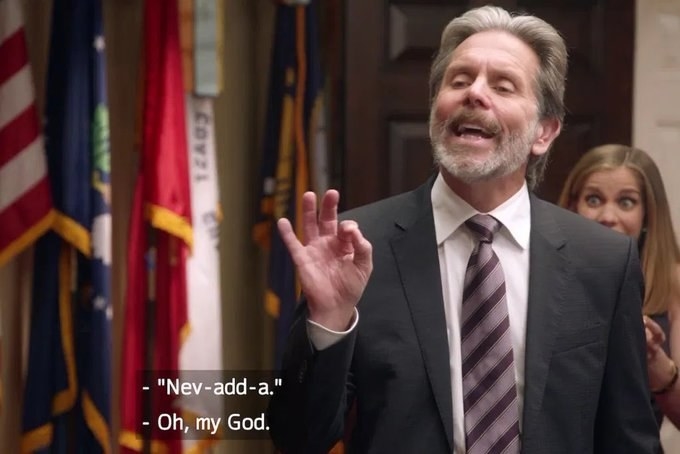 These protests from the show?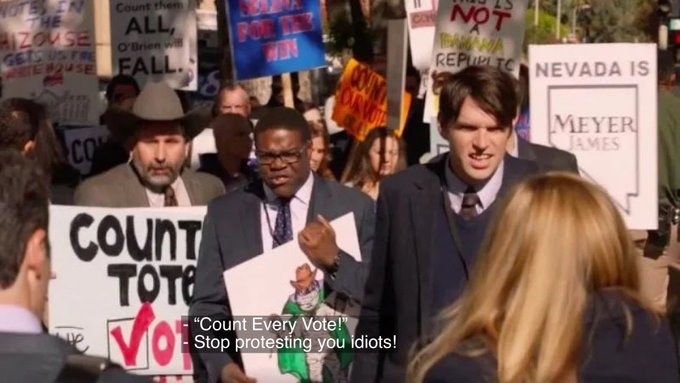 THEY ARE PRESENTLY HAPPENING:
And finally, on a comedy show that is meant to be absurd and hilarious and fictional, presidential candidate Selina (and also Gary) literally say to "stop the count" of votes.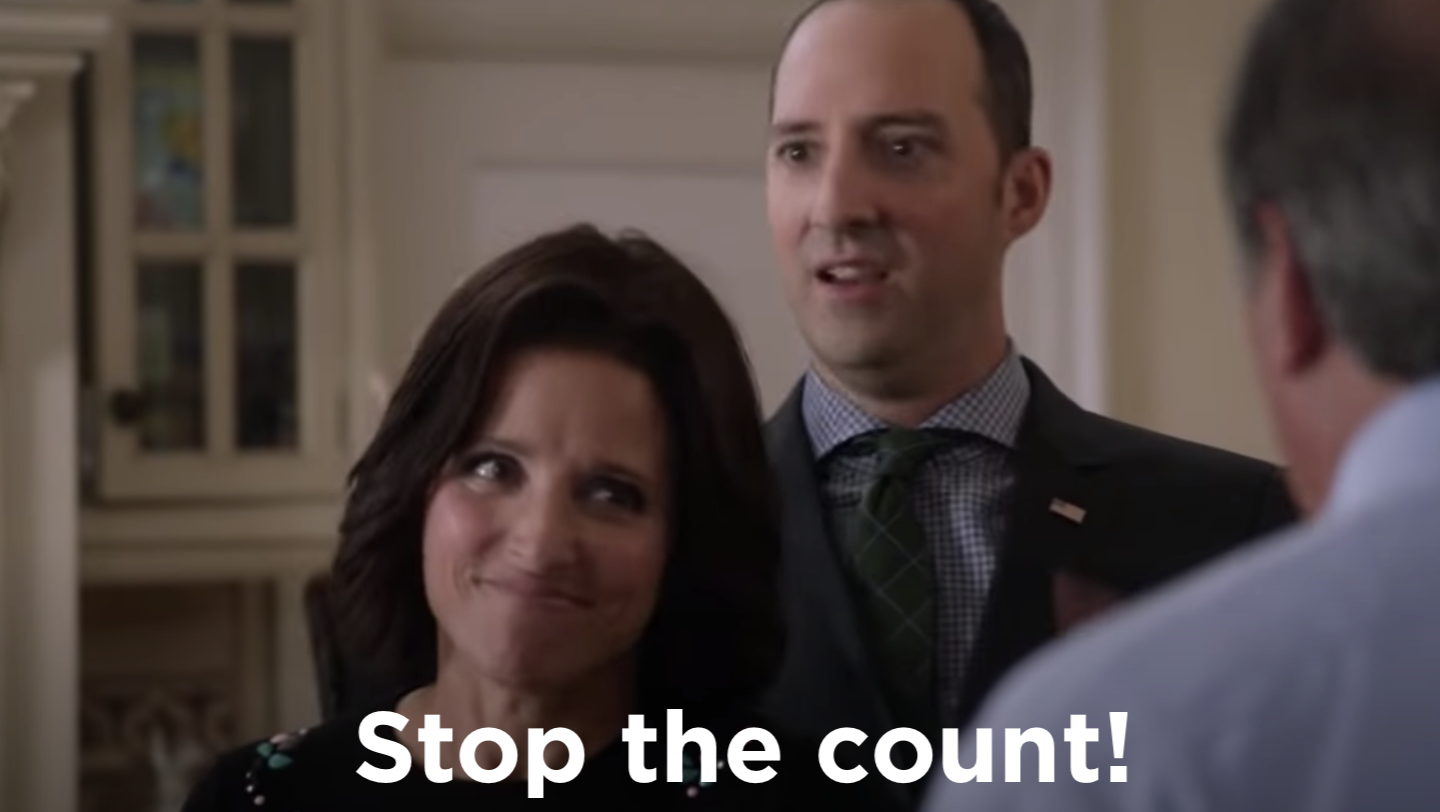 In real life? The actual president wants to stop the count. Like, the person in charge of the entire country wants to not count legal votes. This is not a joke! He tweeted it!!!
They say you can't make this shit up, but it was literally made up for a TV show four years ago and is now our reality. My head hurts!!!!