Tom Hanks Delivered A Tray Of Martinis To His Table At The Golden Globes Because He's Tom Friggin' Hanks!!!!!!!
T.hanks for the drinks.
Needed more proof that Tom Hanks is the nicest guy in Hollywood????
Well, here he is at the bar during a commercial break at the Golden Globes. No, him standing at a bar doesn't make him the nicest guy in Hollywood.
But waiting at that line only to bring an entire tray of martinis and drinks back to his table does!!!!!!!
He walked through the crowd balancing that tray like a pro and also providing his friends and fellow Hollywood elite with alcohol. A true friend!!!
What a guy!!!!!
He's a true American hero!!!!!! Patiently waiting for a speech to end to deliver his goods.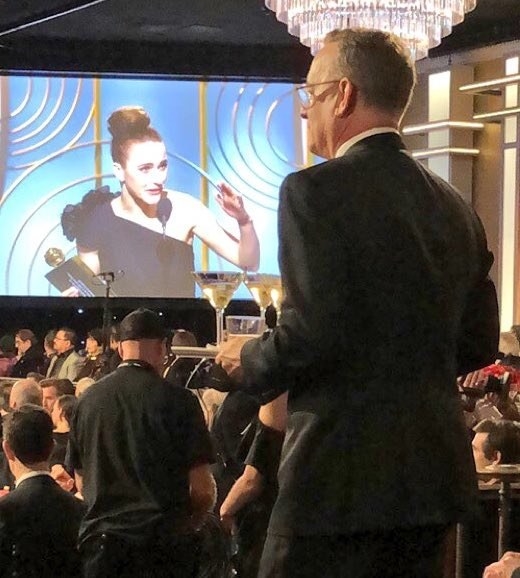 In conclusion: Thank you for your service, Tom Hanks! But sorry to Jessica Biel and Justin Timberlake, whom Tom Hanks walked right by and didn't give drinks to.