First he tries to slip the note under the door. But that didn't work.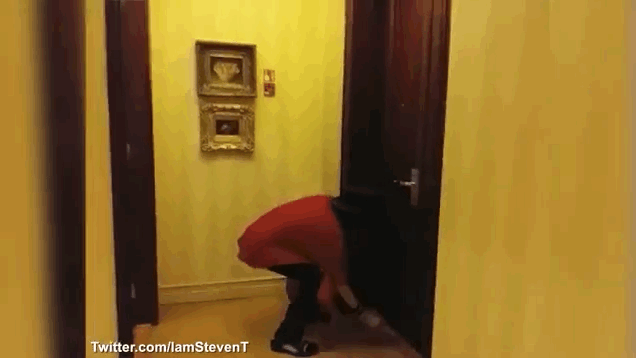 Then he tried to stick it in elsewhere...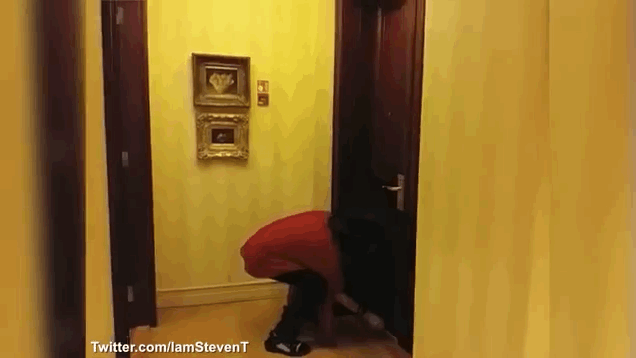 And he tried for a while. But that still didn't work.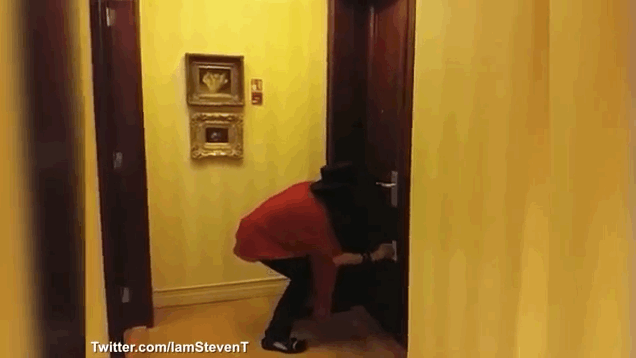 Then finally he stuck it in the key hole. That worked.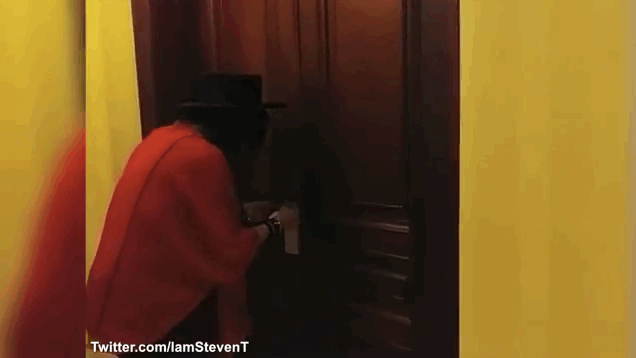 And left the scene making us all feel just a bit weird inside. Looks like there are no comments yet.
Be the first to comment!