I bet you've never been as scared as this lady who is watching LeBron James dunk.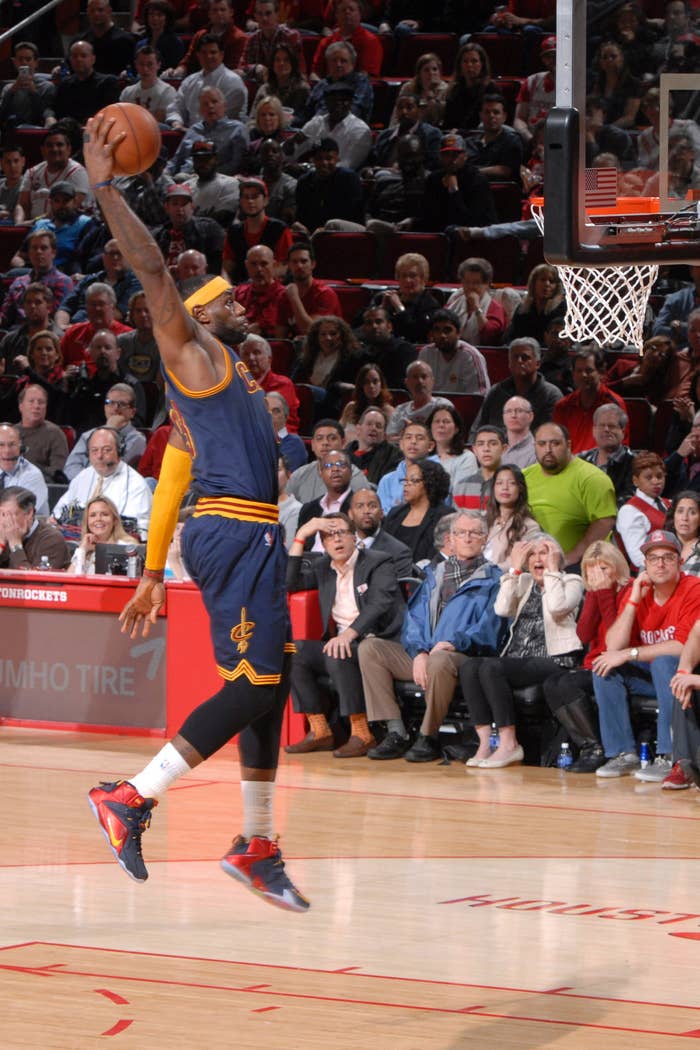 THIS fear is real.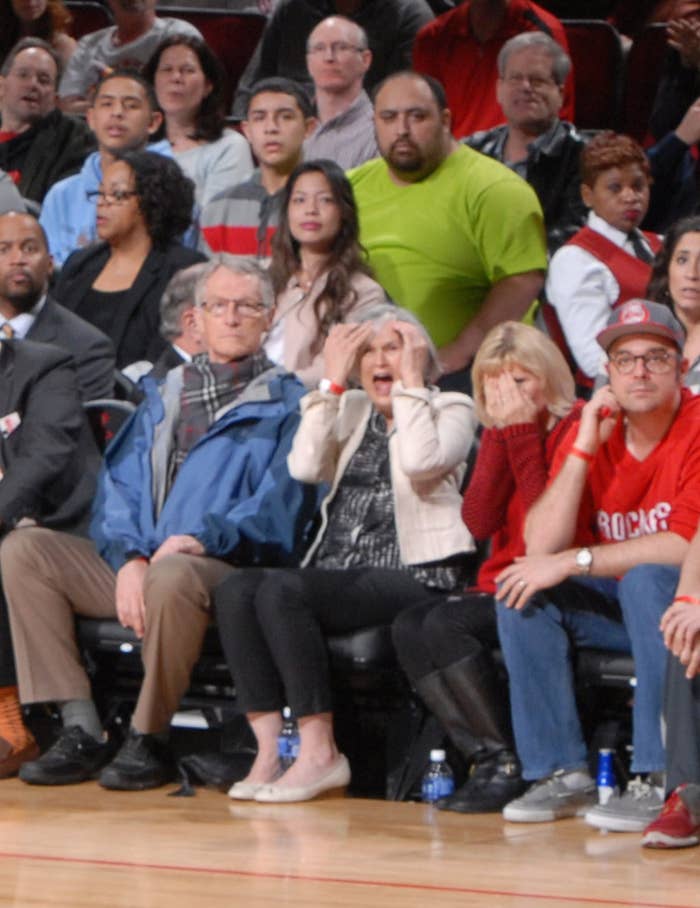 This is the kind of fear that makes you use a night-light.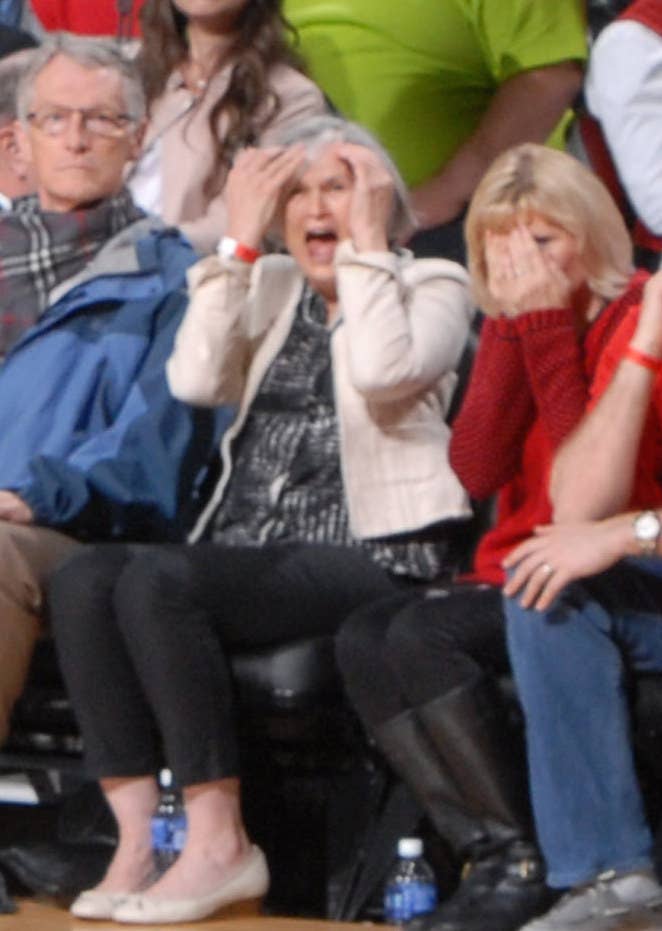 THIS IS THE KIND OF FEAR YOU HAVE WHILE RUNNING UP THE STAIRS FROM THE BASEMENT.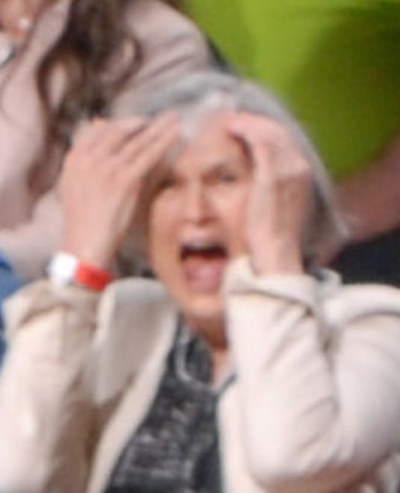 This fear is very, very real.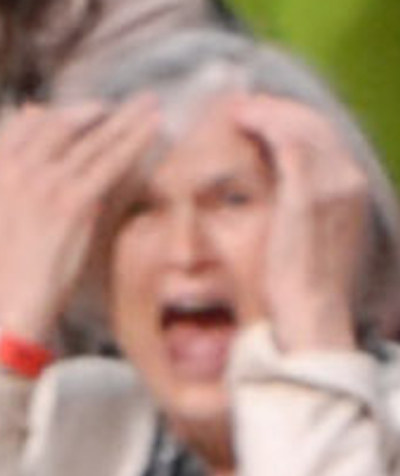 Basketball grandma, I am thinking of you.