Here it is from above. It looks like a rendering of what a giant mansion house would look like in a video game. However, this is real.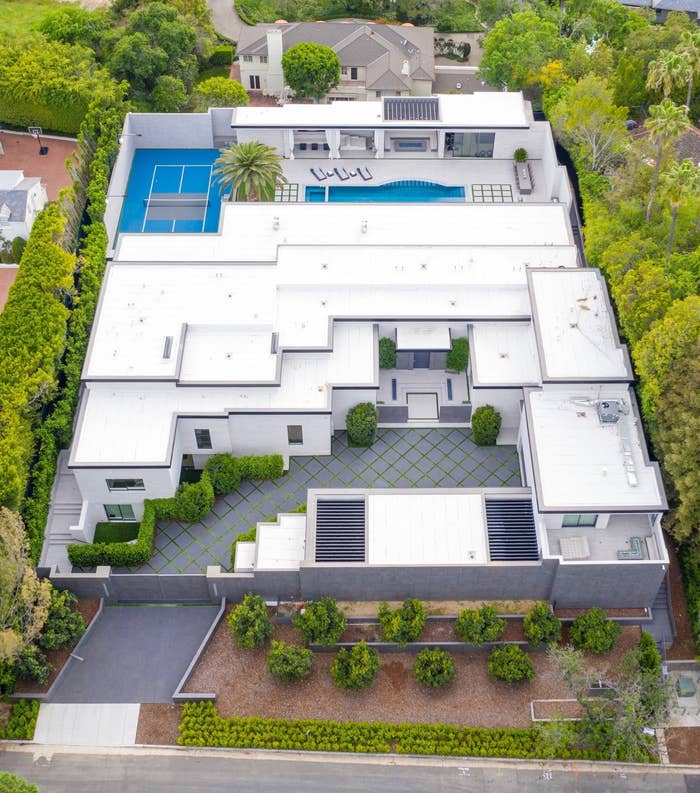 This is the "front porch" lol.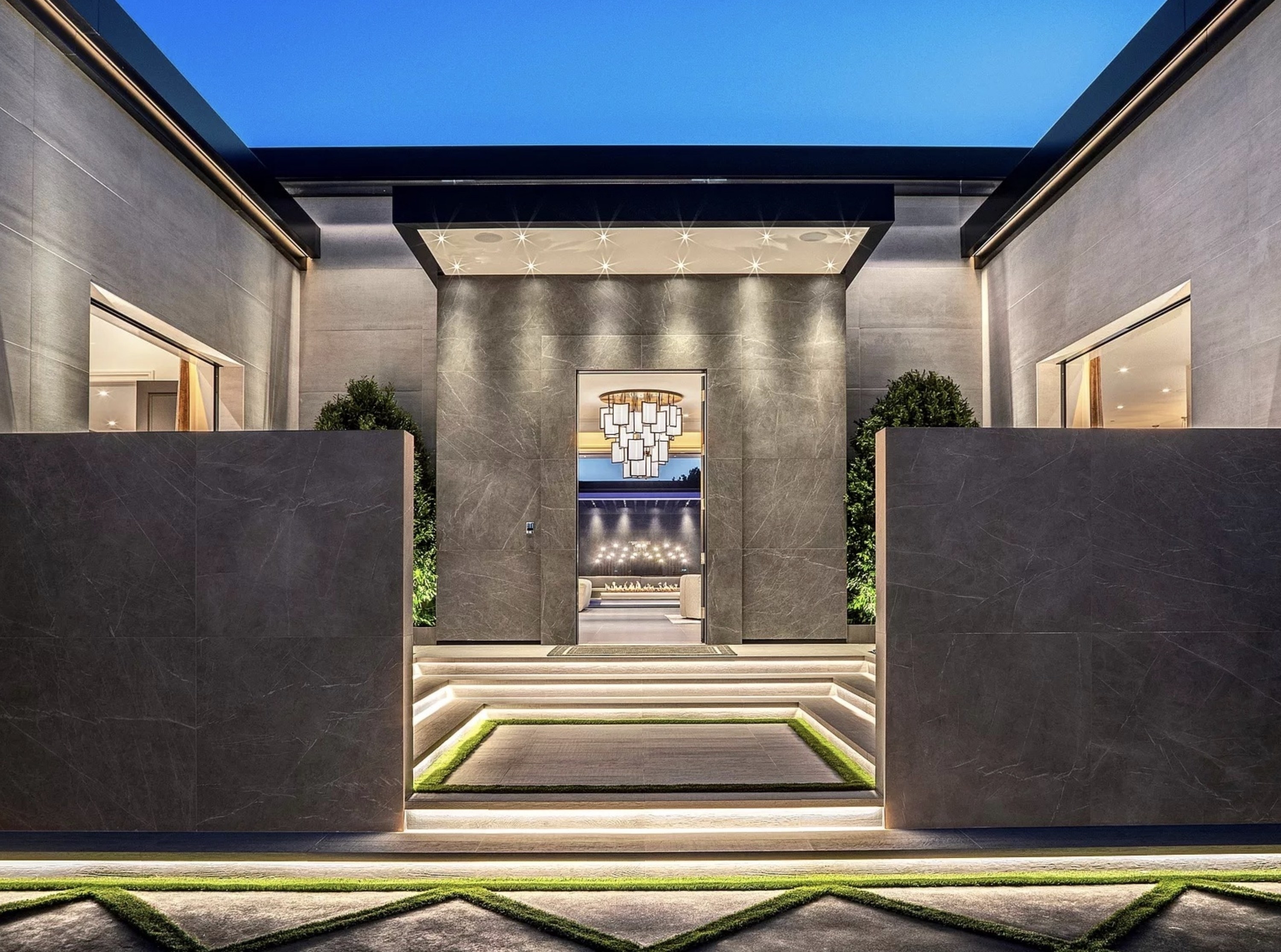 And as you can see, there's room for a lot of nice cars in the garage area.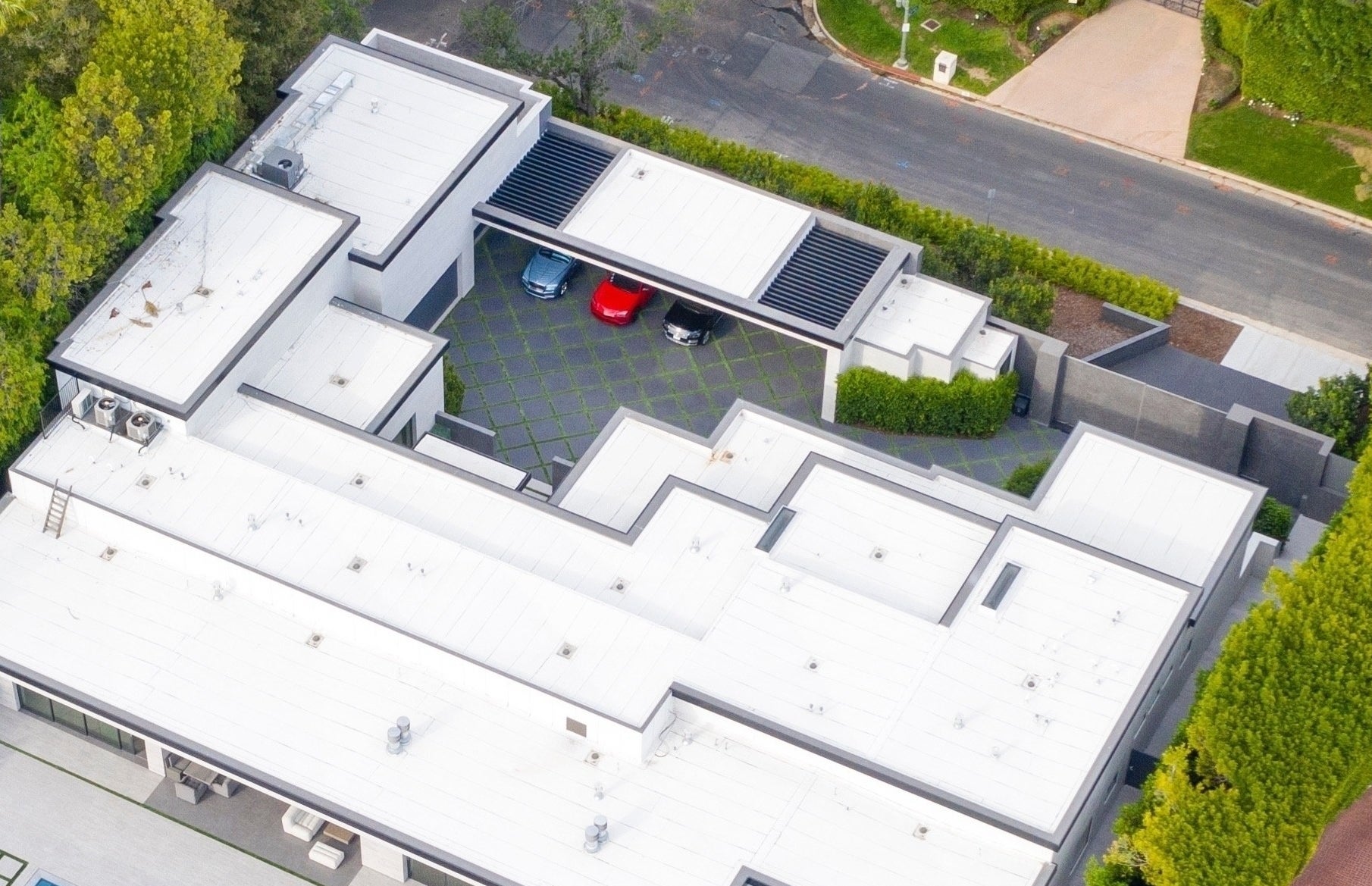 There's a tennis court right next to a giant palm tree, which is right next to the pool, which is right in front of a very large movie screen.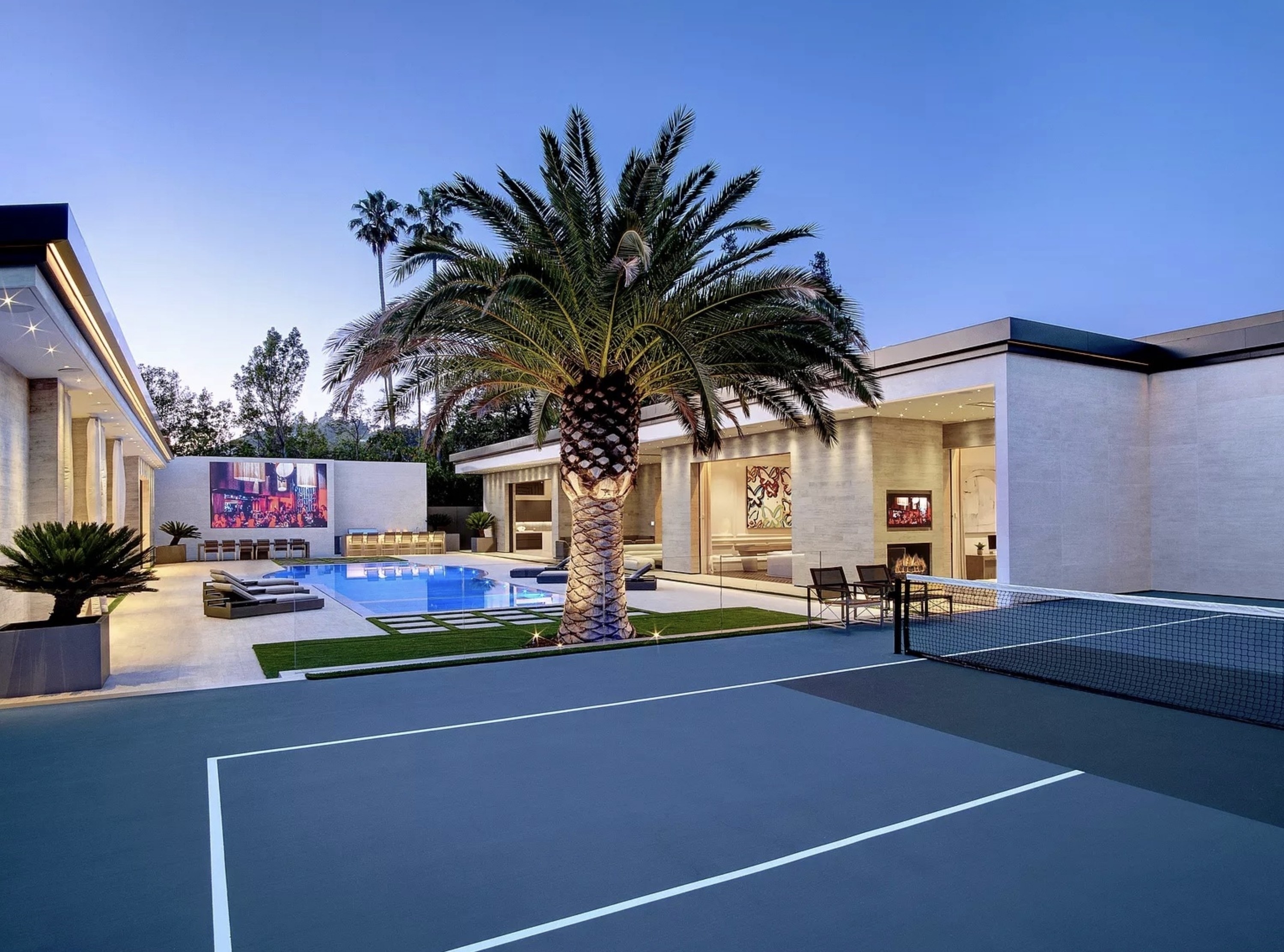 Also, the walls facing the outside are made of glass, so they are just floor to ceiling windows that completely open up to the courtyard area.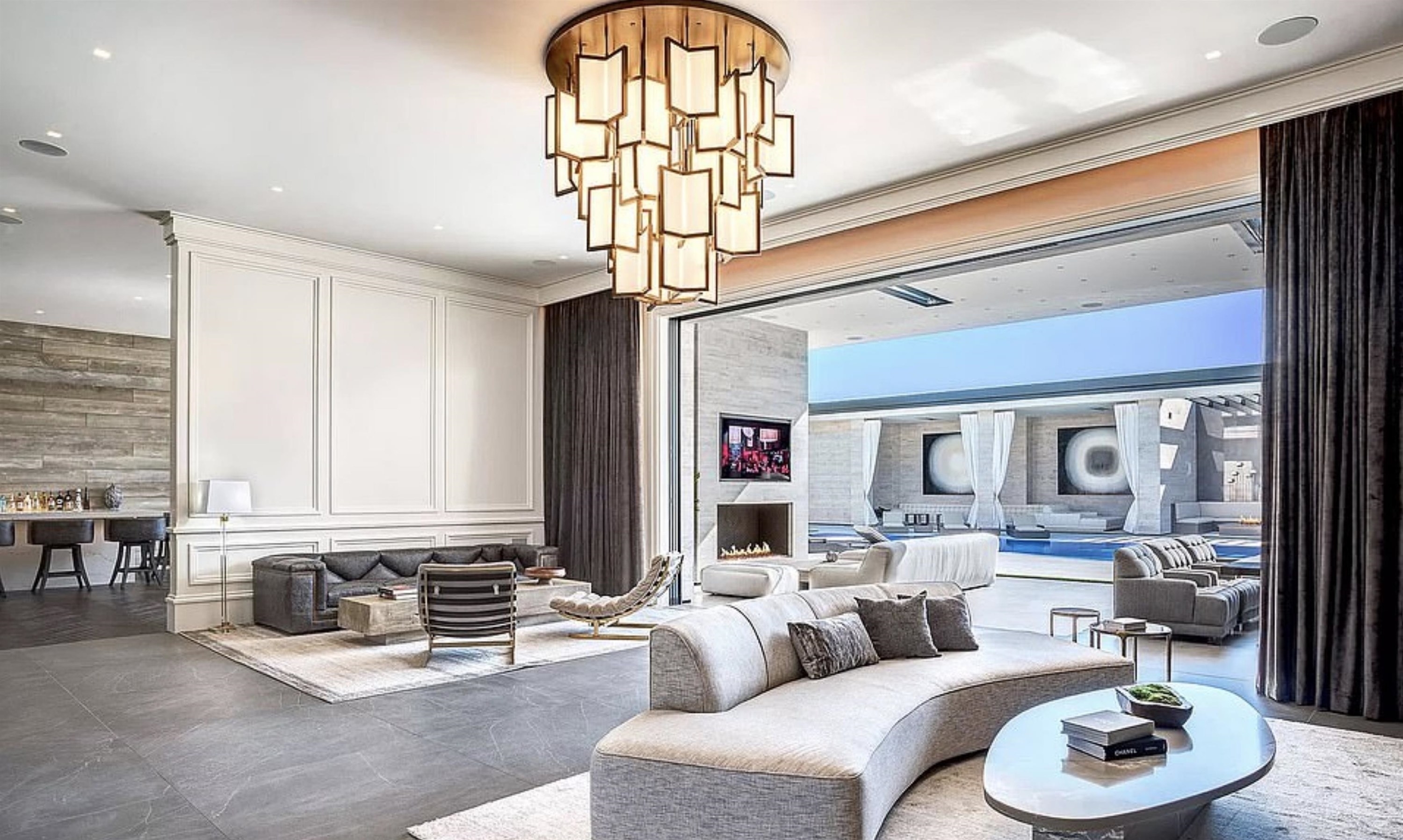 This place is literally just a resort that she gets to live in without all the annoying tourists.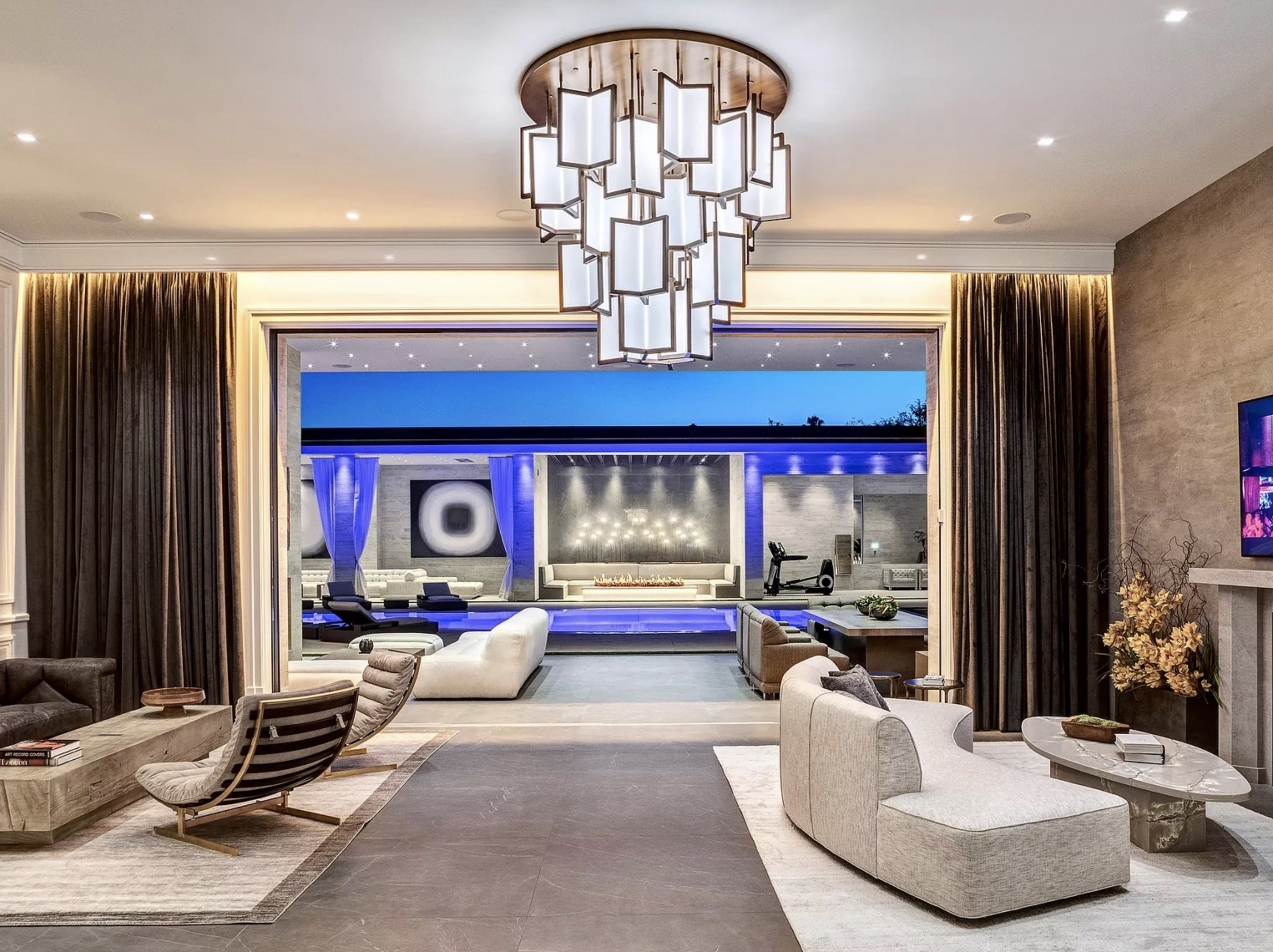 There's an entire full bar in the house.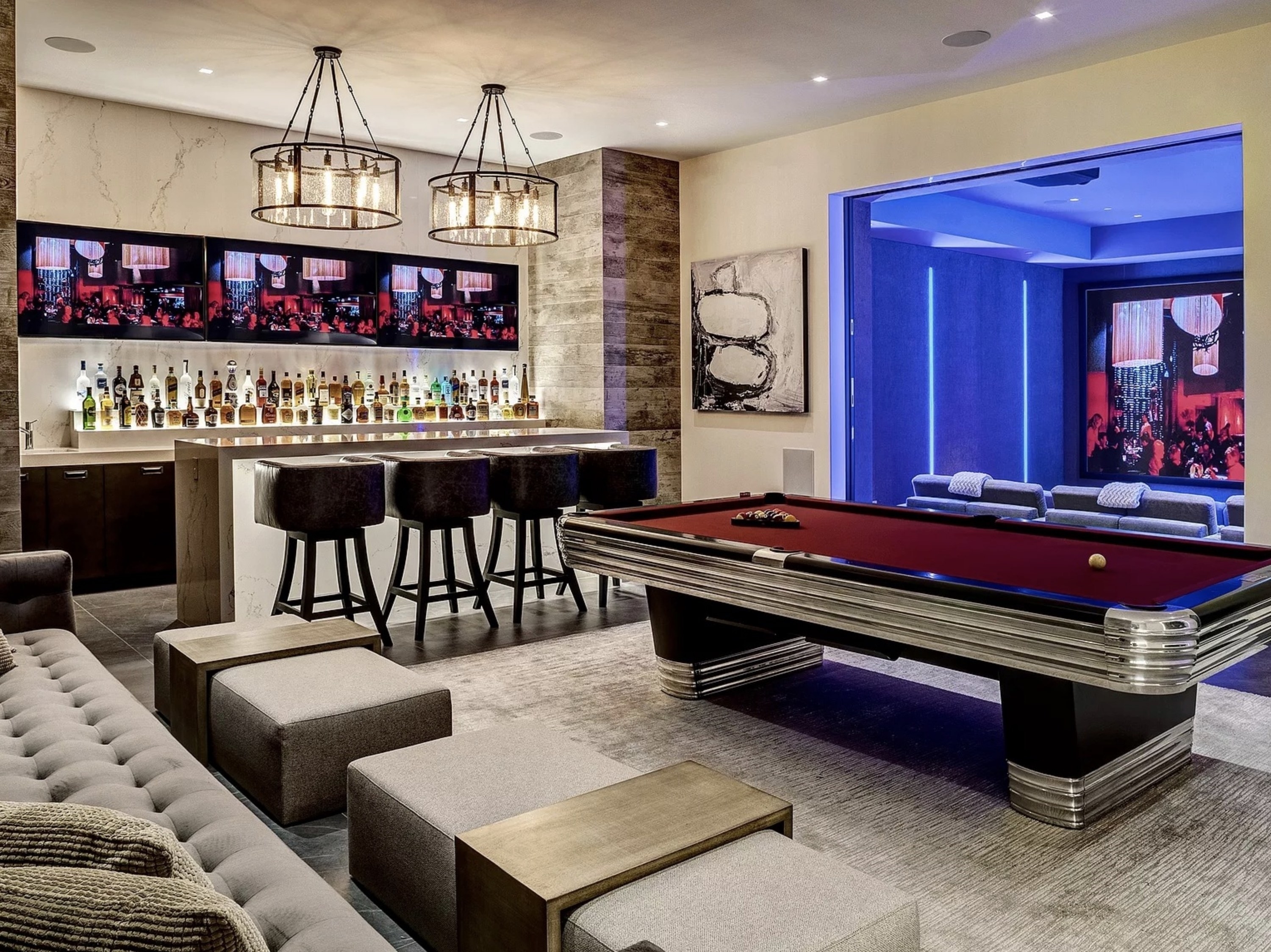 And also a movie theater WITH blankets.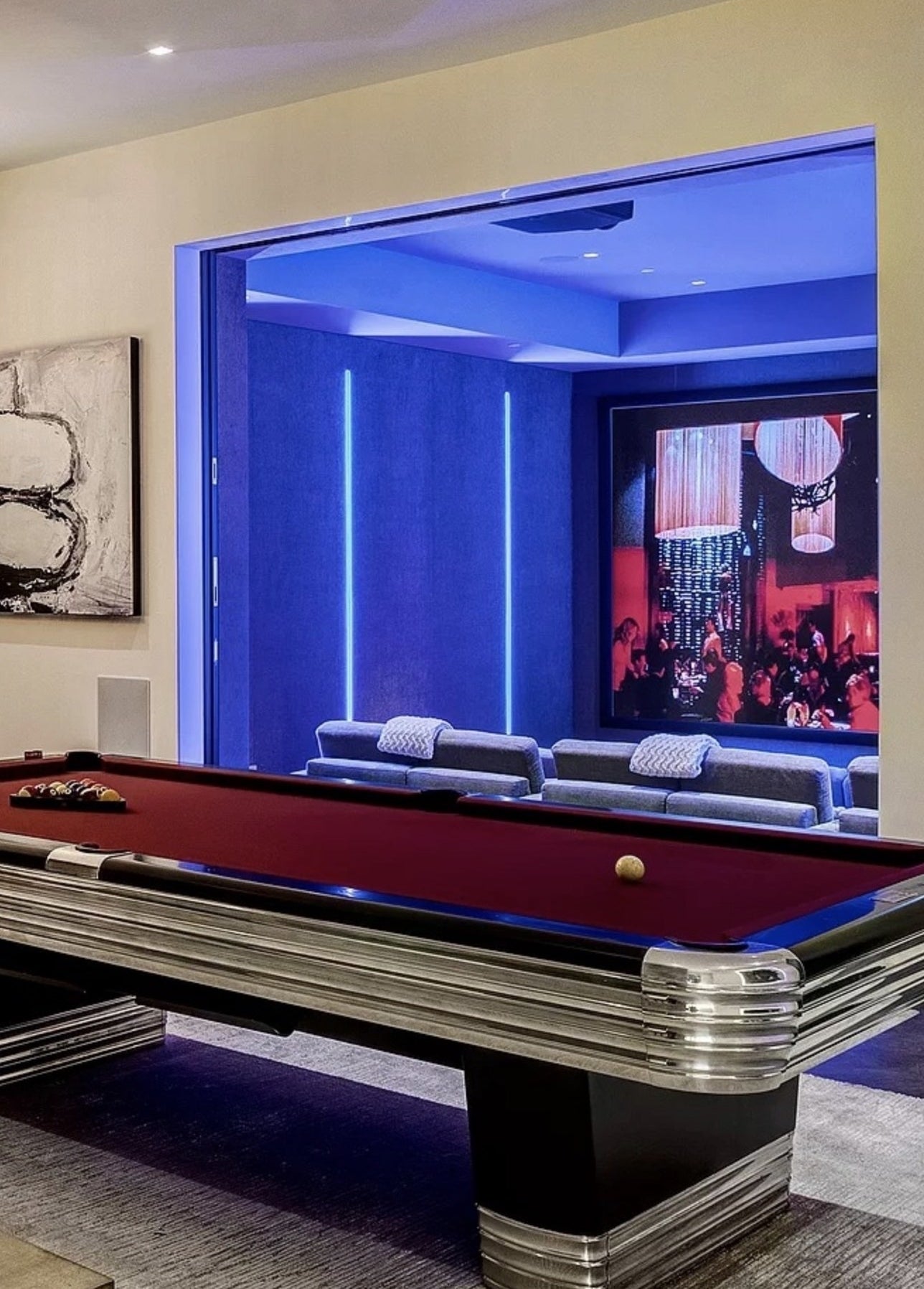 It's like an indoor-outdoor palatial palace that's palatial because it's a palace.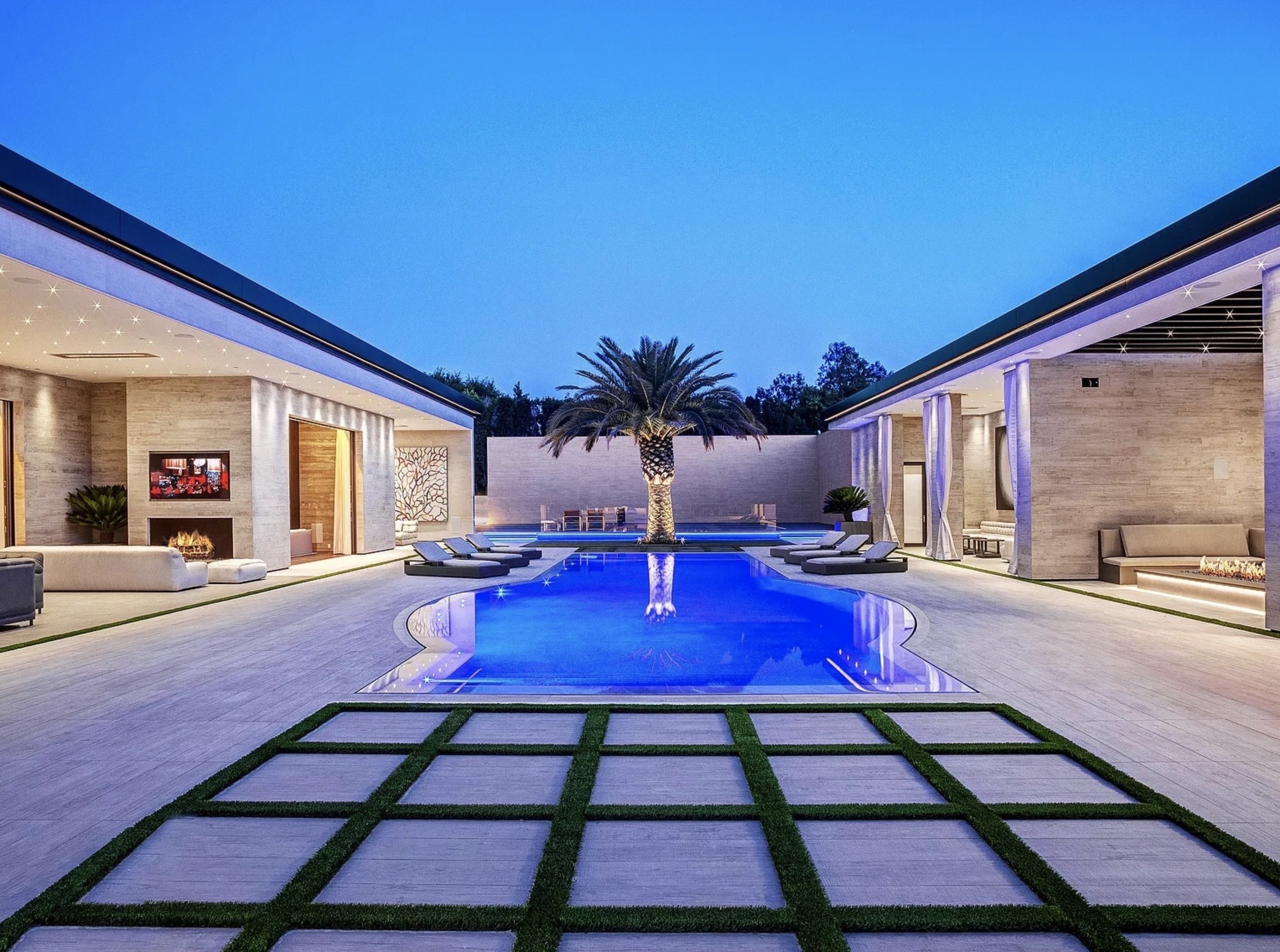 And as you can see, she's already enjoying her new home.
I love this for her!! I hate this for me though. Bye.