8 Things We Learned About Miley Cyrus From Her Paper Magazine Interview
Honestly, this interview is instantly iconic.
Miley Cyrus posed naked with her pet pig for the cover of Paper magazine. But in addition to that, she also revealed a ton of stuff about her life, once again proving how awesome she is.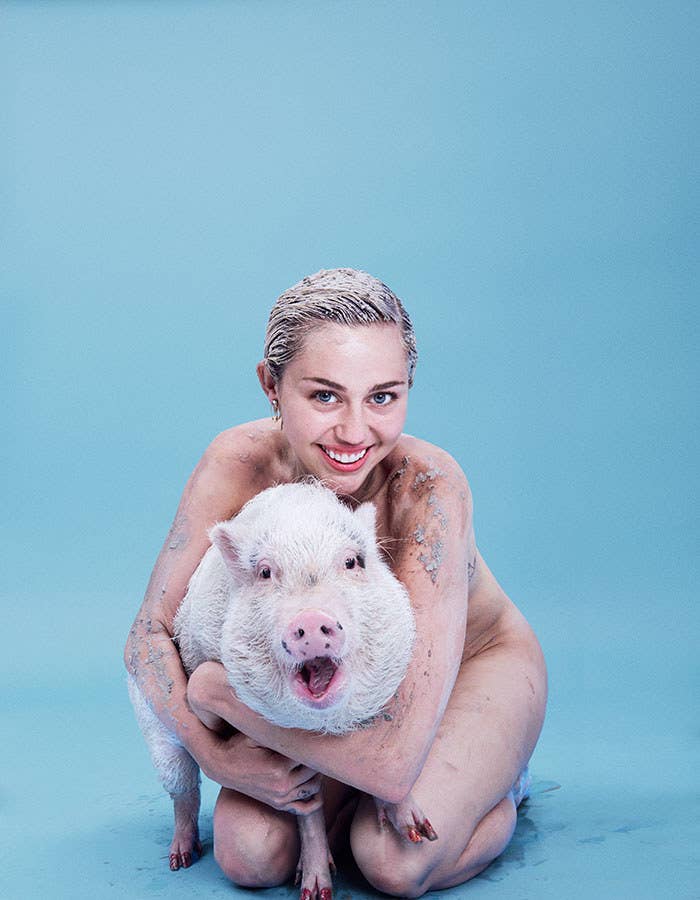 1.
She's gender-fluid:
"I don't relate to being boy or girl, and I don't have to have my partner relate to boy or girl."
2.
At the age of 14 she told her mom that she likes women:
"I remember telling her I admire women in a different way. And she asked me what that meant. And I said, I love them. I love them like I love boys."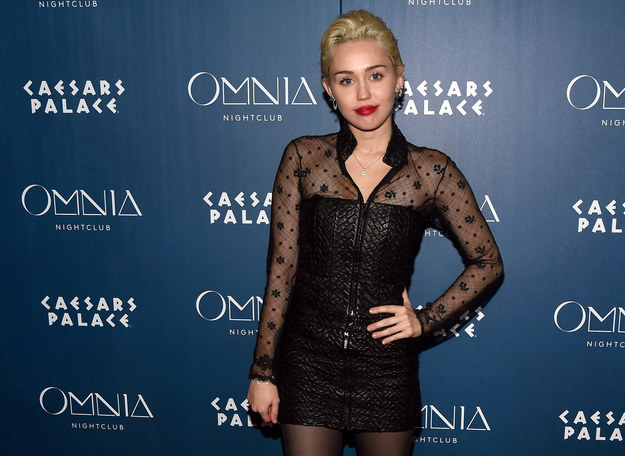 3.
She's open to any human for love:
"I am literally open to every single thing that is consenting and doesn't involve an animal and everyone is of age. Everything that's legal, I'm down with. Yo, I'm down with any adult — anyone over the age of 18 who is down to love me."
4.
And she's had serious relationships with women, but the world never really caught on:
"I've had that," she admits. "But people never really looked at it, and I never brought it into the spotlight."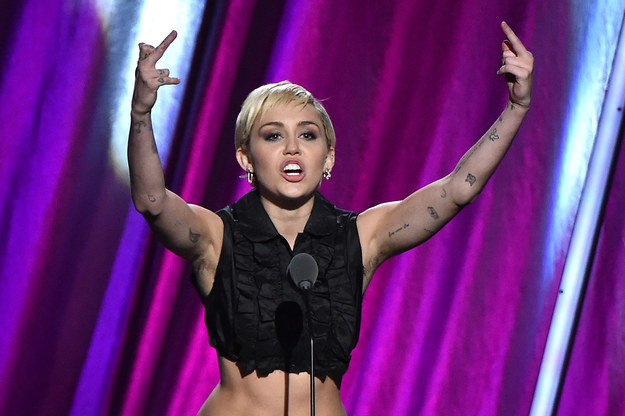 5.
She does not like fundamentalist lawmakers:
"Those people [shouldn't] get to make our laws. ... That's fucking insane. We've outgrown that fairy tale, like we've outgrown fucking Santa and the tooth fairy."
6.
Her reasons for starting the Happy Hippie Foundation and her desire to help homeless youths stems from the position she's in:
"I can't drive by in my fucking Porsche and not fucking do something," she says. "I see it all day: people in their Bentleys and their Rolls and their Ubers, driving past these vets who have fought for our country, or these young women who have been raped... I was doing a show two nights ago, and I was wearing butterfly nipple pasties and butterfly wings. I'm standing there with my tits out, dressed like a butterfly. How the fuck is that fair? How am I so lucky?"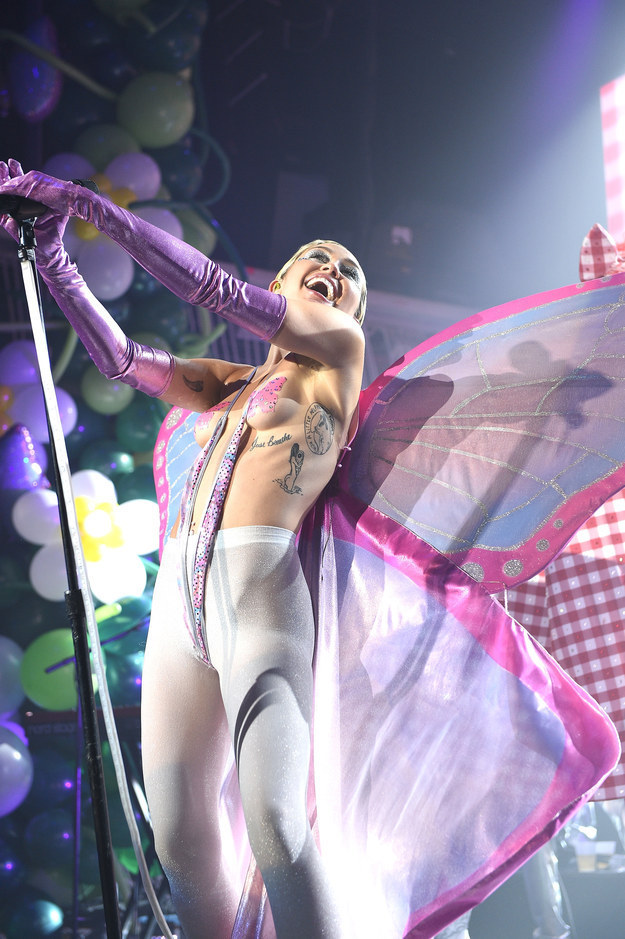 7.
She can make her own music:
"I don't have to have writers, I don't have to have fuckin' producers in there. Mike Will will text me a beat, and I'll go in my studio and work on it by myself."
8.
And she's vegan:
"Cyrus almost immediately starts talking about how she decided to become a vegan last year. She was touring the world in support of Bangerz, her platinum 2013 album, when her beloved dog, Floyd, an Alaskan Klee Kai, was mauled by a coyote. She quit consuming animal products almost immediately."