Last night, Jimmy Fallon asked Adele whose record she is excited about. To which Adele replied, Rihanna's.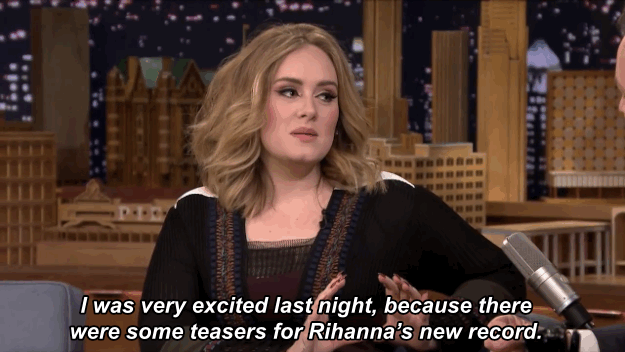 You know who else waited? WE DID. FOR YOU, ADELE.
ADELE, DO YOU UNDERSTAND NOW? DO YOU UNDERSTAND WHAT YOU PUT US THROUGH?
THAT'S WHAT WE WANTED ADELE!!! DO YOU HEAR ME?!?!! Hopefully now she has been able to understand what the world went through and will never make us wait so long again.