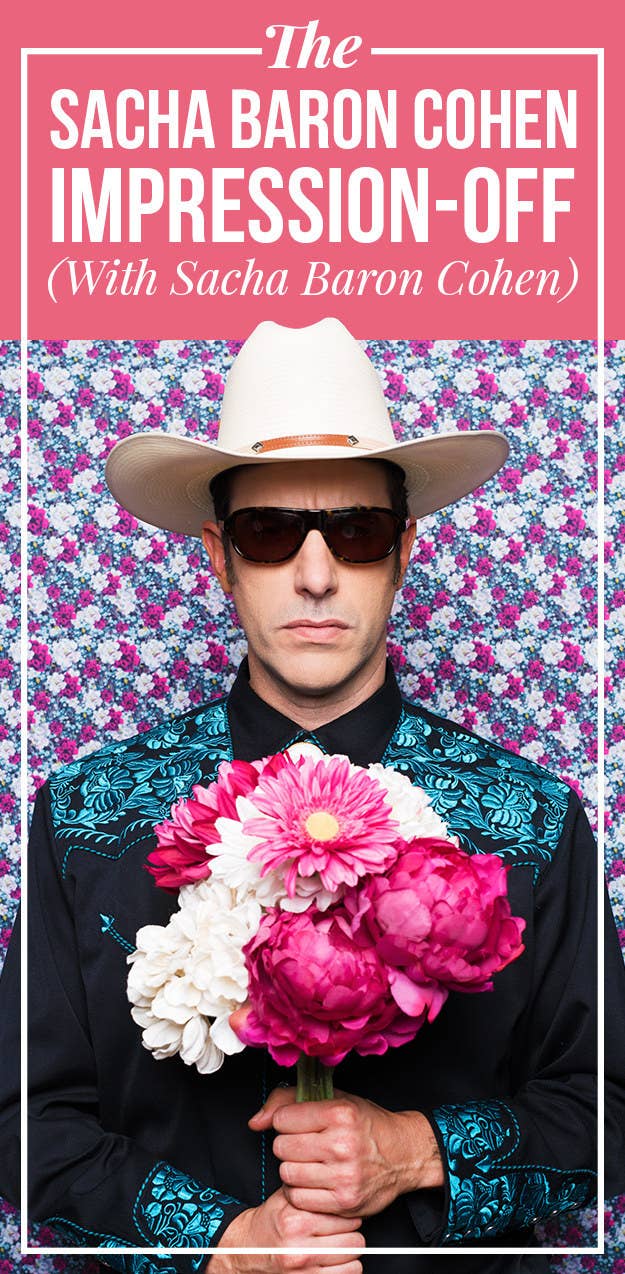 Sacha Baron Cohen can pretty much become anyone. He's played a Kazakh man named Borat, an Australian fashionista named Bruno, and a dictator (in, you know, The Dictator.) In his newest movie, The Brothers Grimsby, Cohen stars as Nobby, a dimwitted soccer enthusiast from Grimsby, England. Since it's pretty clear that Sacha has a broad range of acting skills, we decided to have him participate in a one-man impression-off, starring him. We gave him the names of people that you are probably familiar with, and then he did his best impression of them. To be clear: these are definitely his own impressions.
Watch all of his impressions below, and by the way, this is definitely a headphones in kind of video:
And this is his Borat-inspired Oprah:
You can see Sacha in The Brothers Grimsby in theaters now.