Notice anything about this picture of the Pope?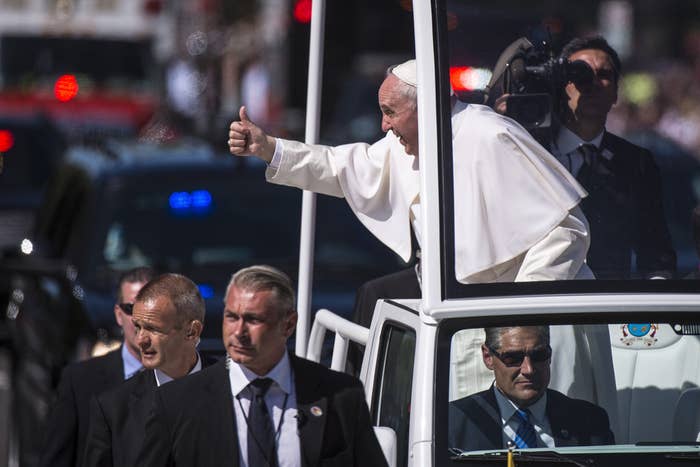 And no, it's not that the pope has one of the most beautiful thumbs-up to ever exist...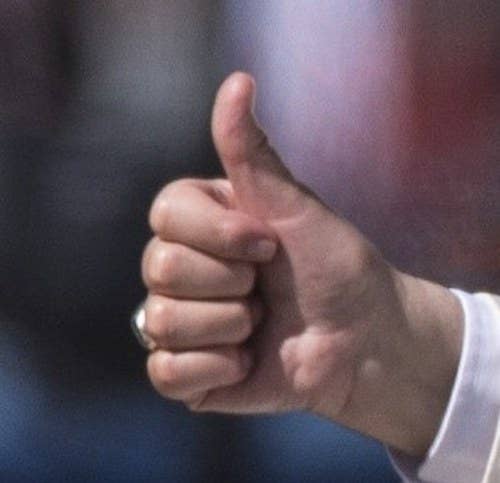 It's these two guys.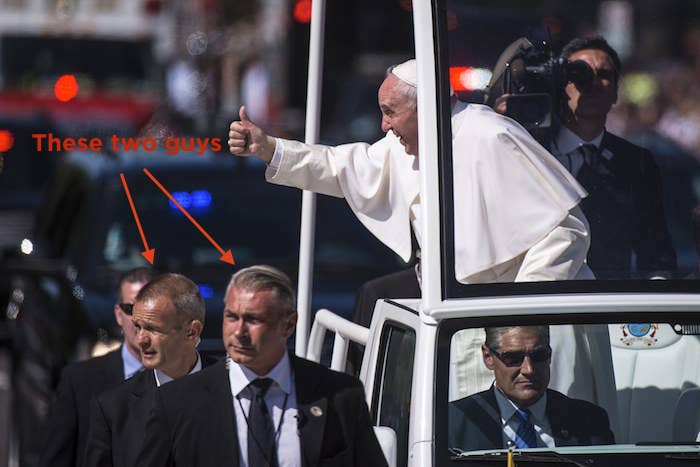 They are like action-movie villain versions of Neil Patrick Harris and Alec Baldwin.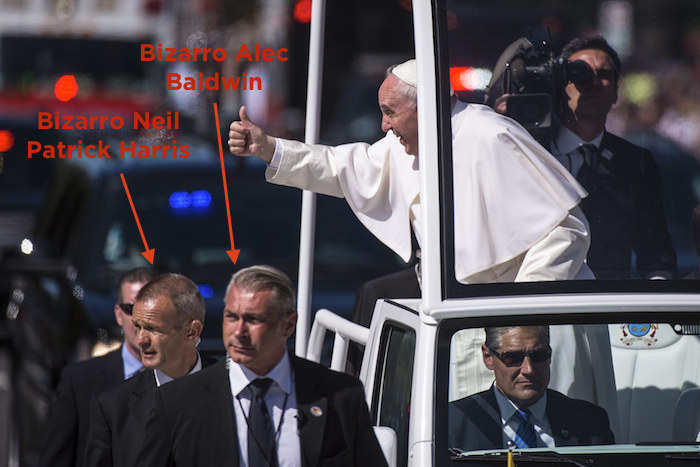 There's not really much else to say here. But I know you see it and here's the slidey thing to prove it.