If you have been alive for the last year then you know what "flossing" is. It's this dance move: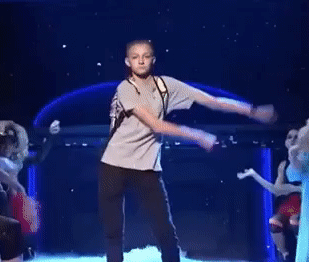 It looks simple, but it's like the classic rubbing your stomach while patting your head thing...either ya get it or ya don't!
And now, here is a full minute-long video of Ted Danson attempting to learn how to floss, with the help of the rest of The Good Place cast.
As you can see, William Jackson Harper (AKA Chidi) is teacher #1. He leads by example, trying to get Ted to just copy his moves.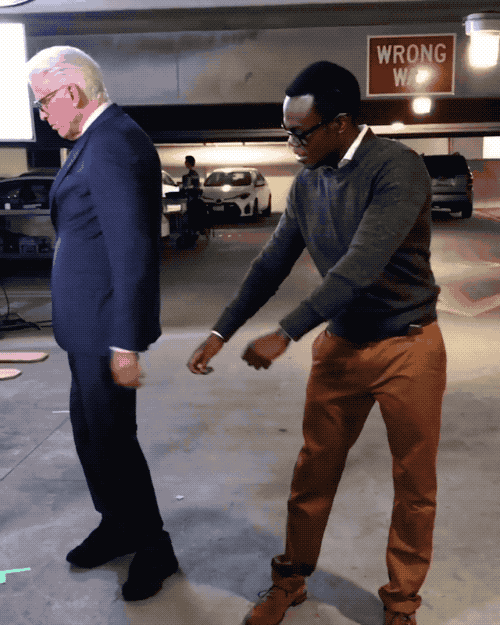 However Ted has difficulty catching on, but that's okay because William doesn't give up, he keeps trying to show him the proper movage.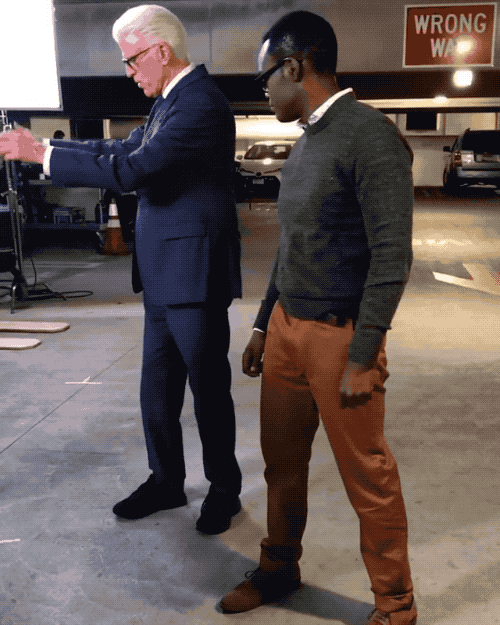 Then Kristen Bell (AKA Eleanor) jumps in to demonstrate the proper hip-moving technique.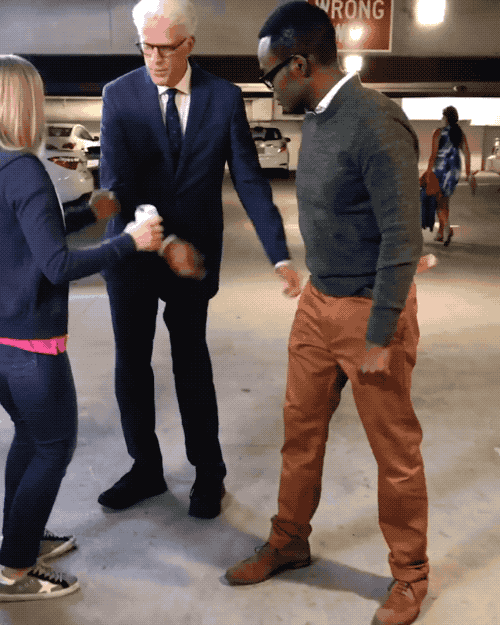 Then D'Arcy Carden (AKA Janet) joins to assist in Ted's upper body positioning.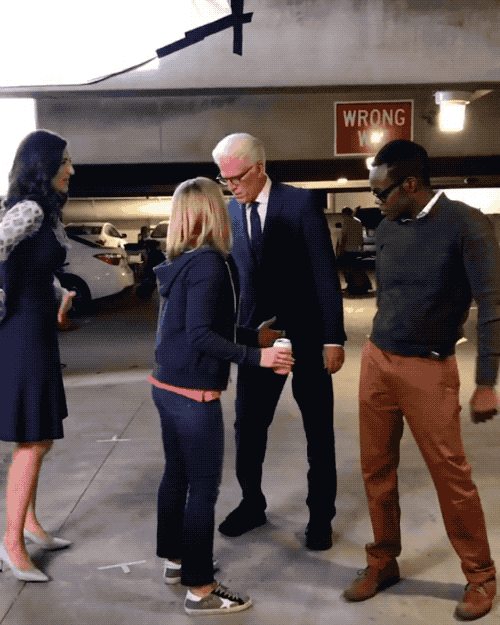 The three of them work their hardest to get Ted to floss like an 8-year-old boy at a wedding.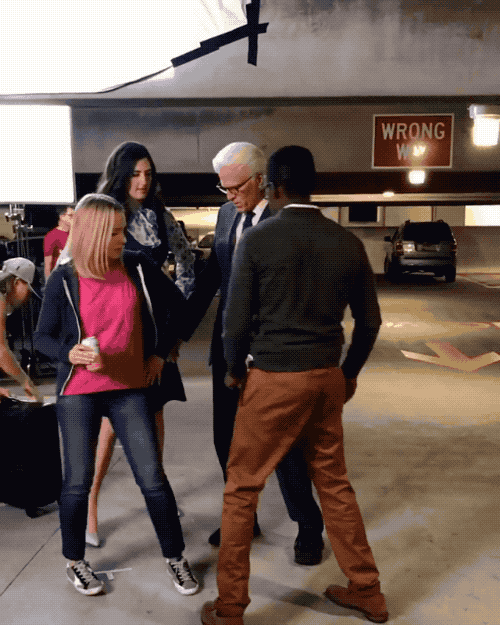 It is truly a group effort to get Ted DANCIN'.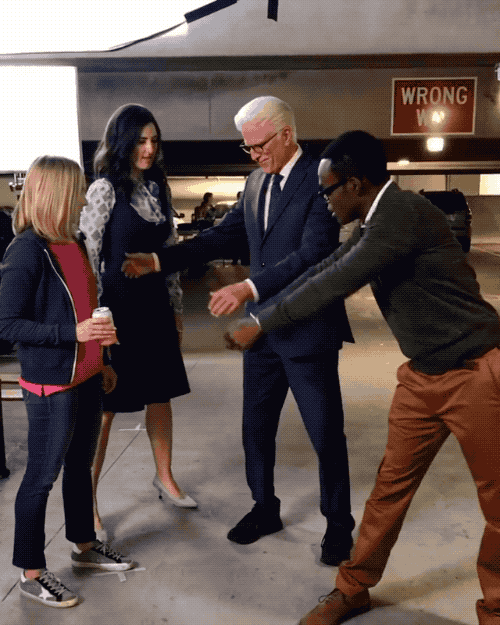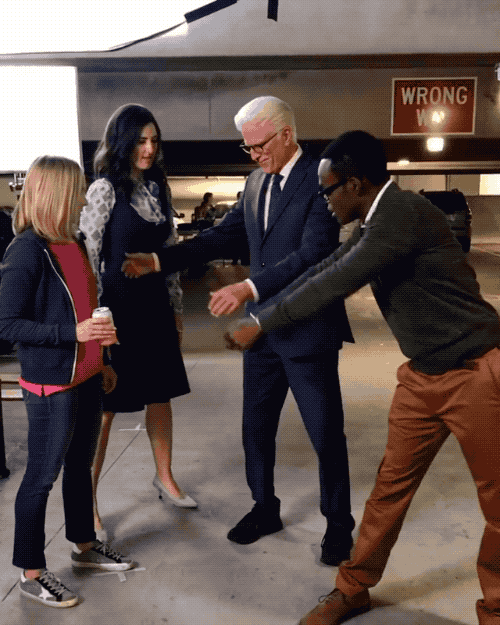 And at some point it seems like he's got it. He's movin' and shakin'. He's there.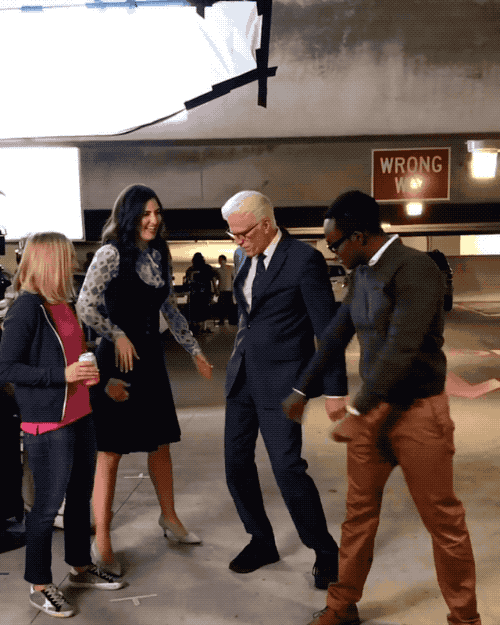 But then the transition to the other hip gets him and unfortunately the Ted machine stalls.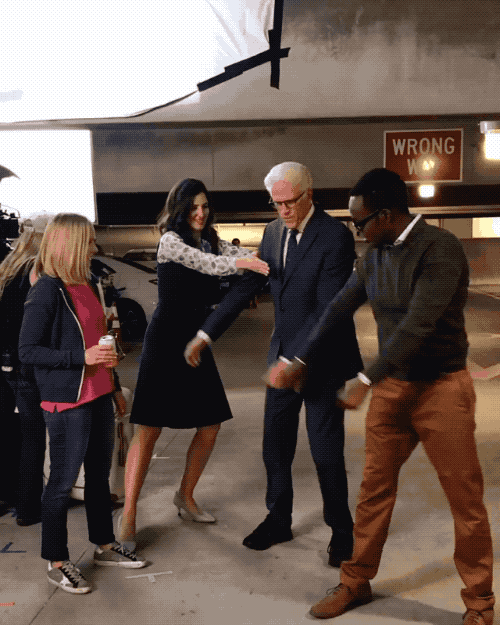 HOWEVER, there is great news people!!!! Mary Steenburgen, who is married to Ted Danson has revealed that he finally learned! Now we just need proof.
I always believed he could do it.