1.
Jennifer Lawrence making fun of Emma Stone for last year's La La Land mixup.
2.
Rita Moreno getting her drank on.
3.
Jodie Foster exposing Meryl Streep.
4.
Any moment Viola Davis was on the screen.
5.
Oscar Isaac giving BB8 a lil' belly rub.
6.
Benjamin Bratt's hair snack.
7.
Helen Mirren acting as the Vanna White of the show.
8.
And then taking a victory ride on the Jet Ski at the end with its winner.
9.
Kobe Bryant winning an a c a d e m y a w a r d.
10.
When Jimmy Kimmel gathered a bunch of celebrities to give out candy...
11.
...a giant sandwich, and hot dogs to an unsuspecting group of moviegoers.
12.
And also Armie Hammer loving every second of his newfound hot dog king status.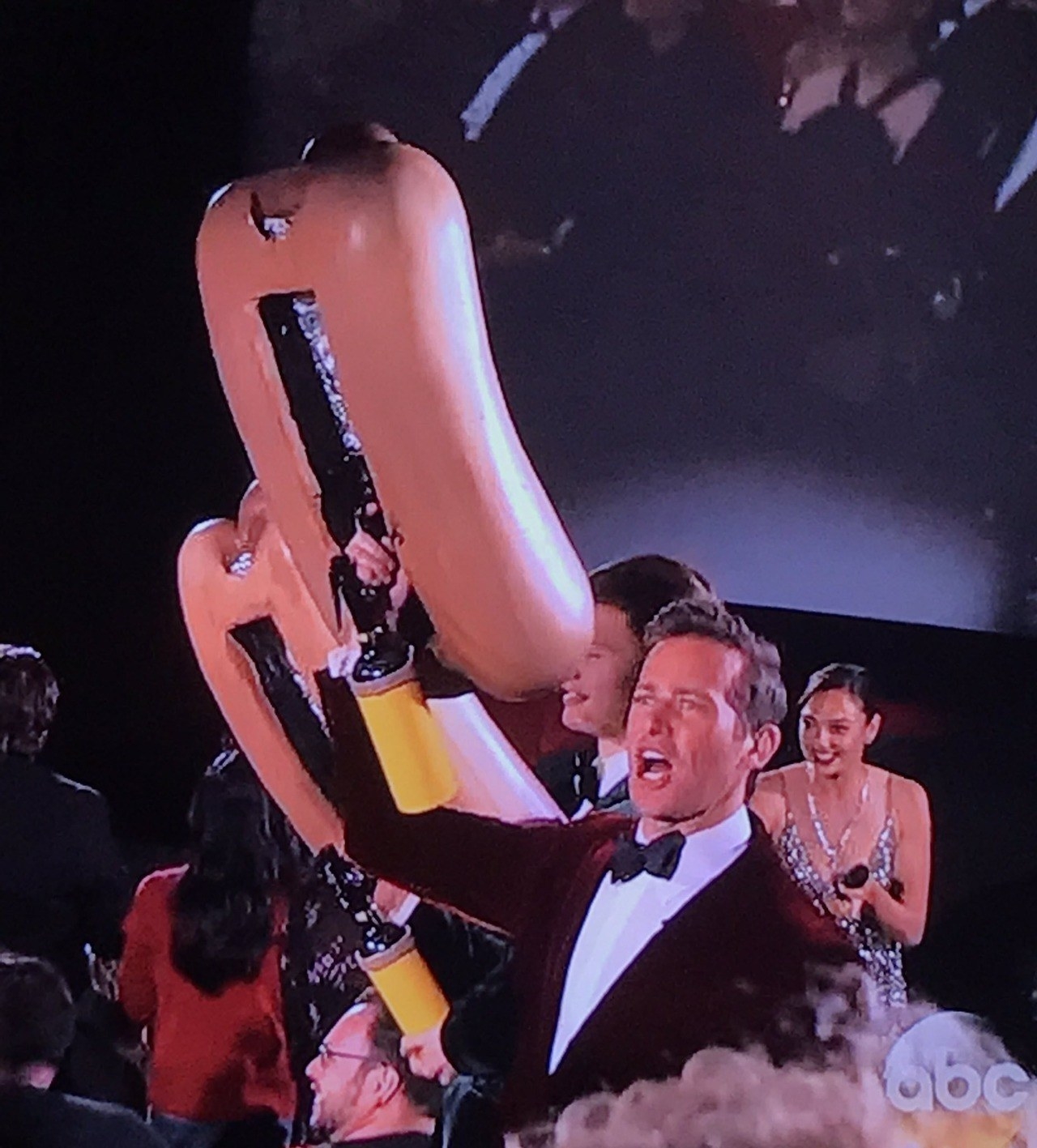 13.
When Tiffany Haddish finally got to formally introduce herself to Meryl Streep...
14.
But really, the entire time she and Maya Rudolph were on stage.
15.
Faye Dunaway and Warren Beatty getting redemption for last year's mixup.
16.
And Guillermo del Toro needing to be 100% sure he won...
17.
Lakeith Stanfield giving everyone in the audience a warning.
18.
Sandra Bullock and Emma Stone's extremely good nominee intros.
19.
Jimmy Kimmel proclaiming that the movie theater they went to smelled like weed, and Gal Gadot agreeing.
20.
The moment Jordan Peele won for Best Original Screenplay.
21.
Allison Janney giving herself a pat on the back.
22.
And Frances McDormand giving an Emmy-worthy acceptance speech...
...and then having all the nominated women stand up with her. GIRL POWER.
SEE YA IN 2019, OSCAR. Bye!