1.
When Leo and Bradley Cooper hugged on the red carpet:
2.
When Elisabeth Moss flipped off the mani cam:
3.
When Orlando Bloom was presenting and then made this face probably because he thought no one would see, but we did, oh we did.
4.
When Julia Louis-Dreyfus was smoking an e-cig and too cool for Reese Witherspoon:
5.
When Idris Elba gave us the thumbs-up:
6.
When Aaron Paul "YEAH BITCHED" the entire crowd:
7.
This joke about Leonardo DiCaprio and his reaction: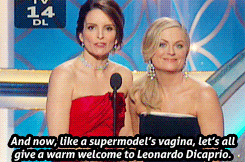 9.
The pure delight/confusion Andy Samberg had when he won his award...
10.
And the look on Seth Meyers' face when he took the stage: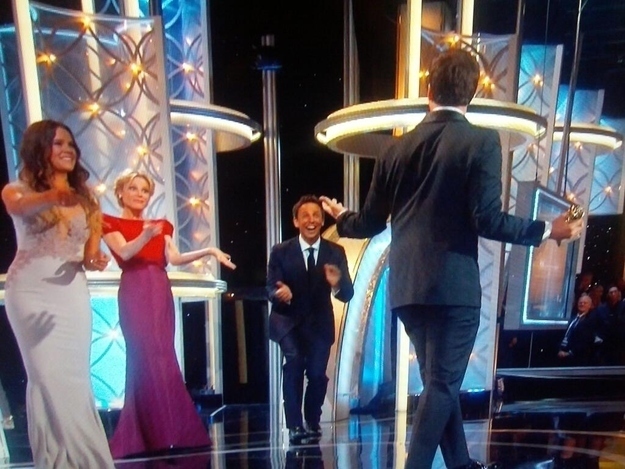 11.
Anytime Jared Leto's pony-bun was given the spotlight: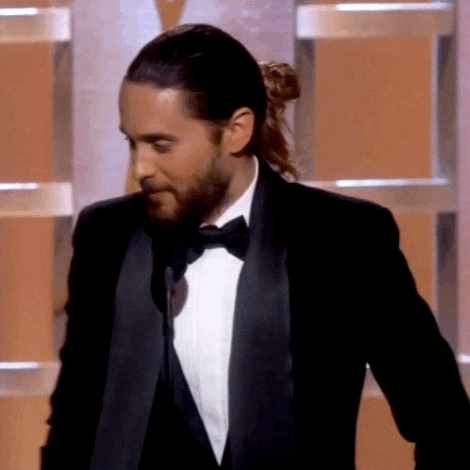 12.
When Jennifer Lawrence crept up like this behind Taylor Swift:
13.
When Aziz Ansari and Aubrey Plaza photobombed Sofia Vergara:
15.
When Amy Poehler played Tina Fey's cranky son and then asked if Idris Elba was her dad: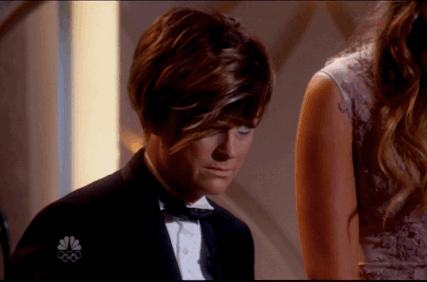 16.
When Jennifer Lawrence stole a kiss from Nicholas Hoult: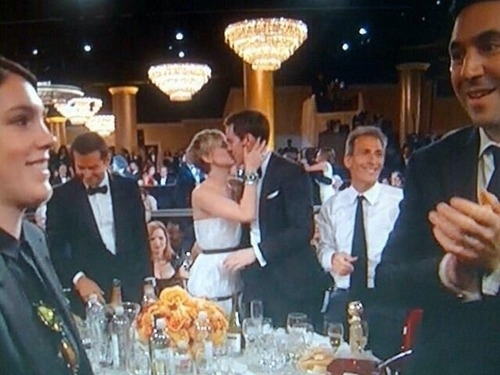 17.
When Amy Poehler made out furiously with Bono...
18.
And was really happy to have finally won a Globe: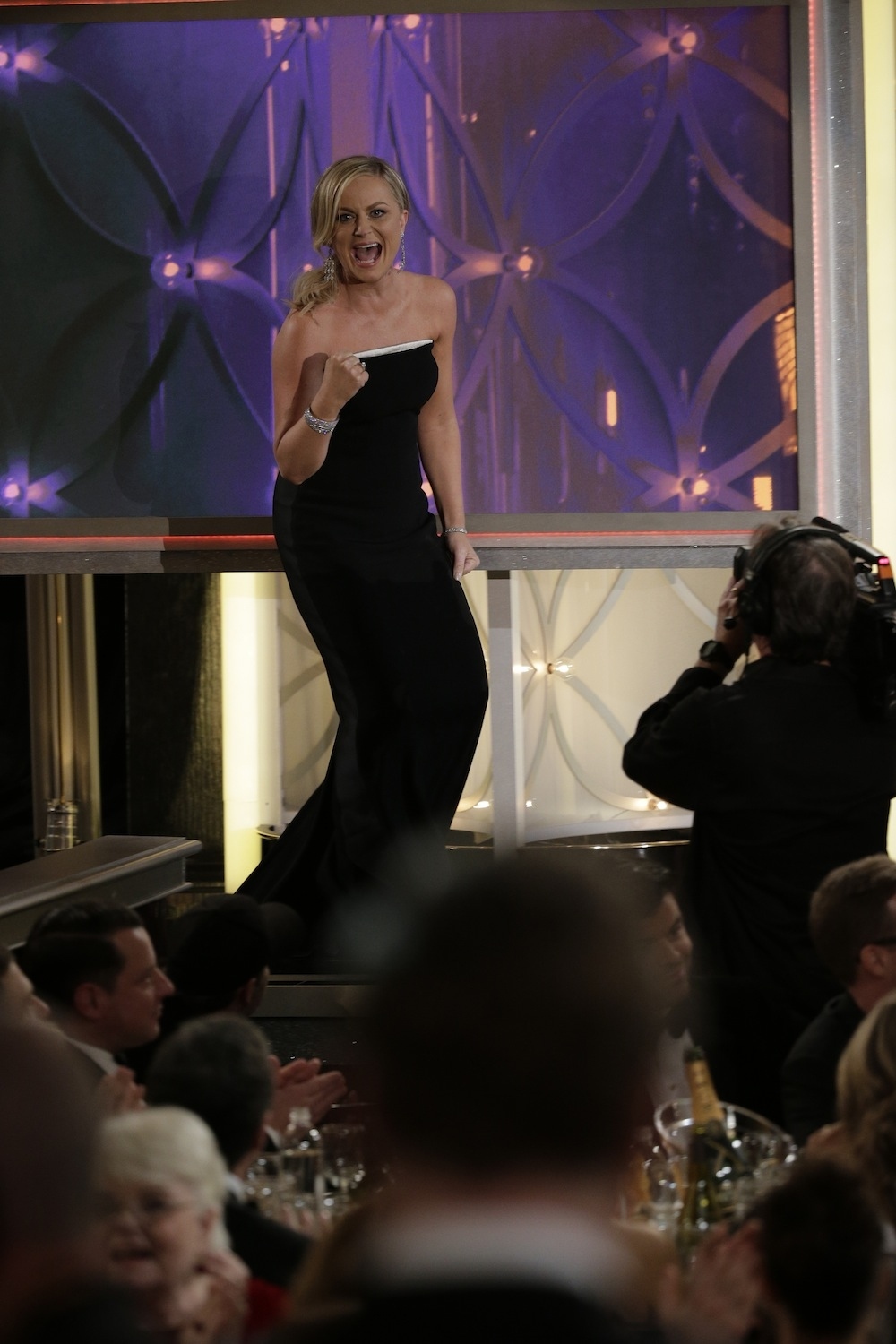 19.
When Matt Damon recognized his place as a garbage man:
21.
When Amy and Tina called Julia Louis Dreyfus a phony while she scarfed down a hot dog: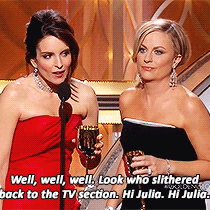 23.
The back of Leonardo DiCaprio's head: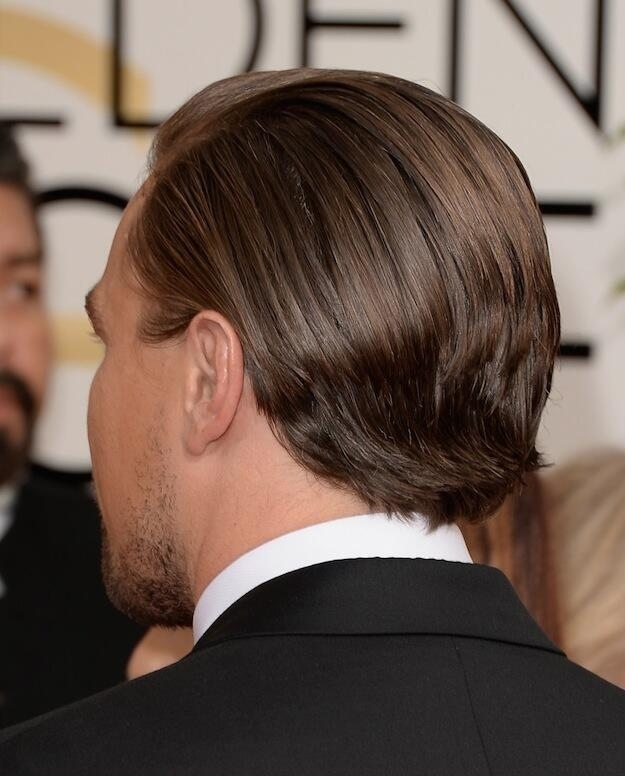 24.
And the presence of Thor aka Chris Hemsworth: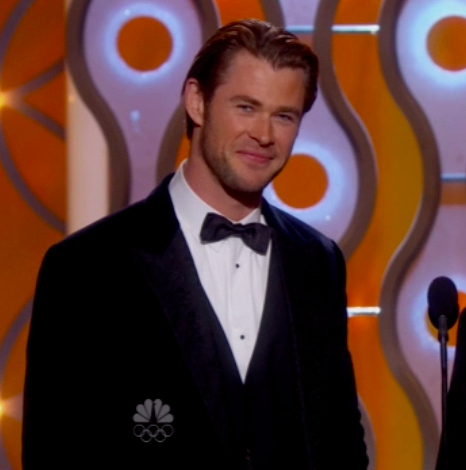 25.
When Gwyneth Paltrow looked bored to tears and tried to open a water bottle:
26.
When Amy Poehler called herself a bitch: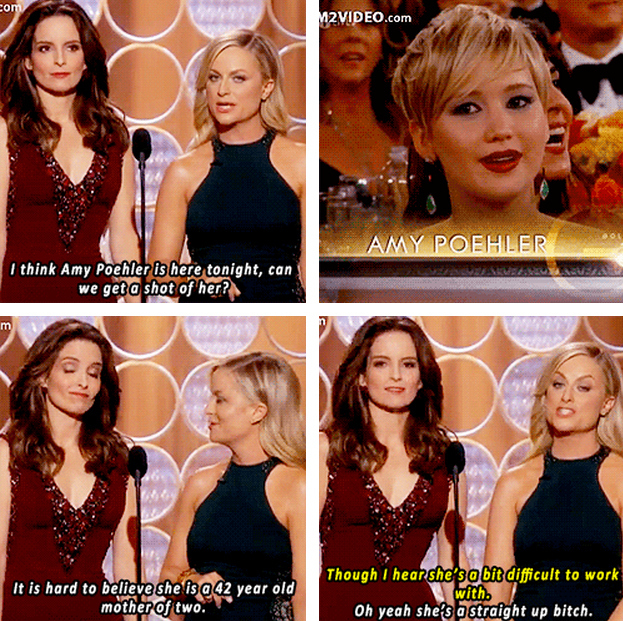 27.
And when Jim Carey made this joke about Shia LaBeouf: