Sure, Taylor Swift has had some famous guests join her on stage during the 1989 World Tour. But nothing — AND I MEAN NOTHING — will top Lisa Kudrow making an appearance, and singing a "Smelly Cat" duet with Taylor.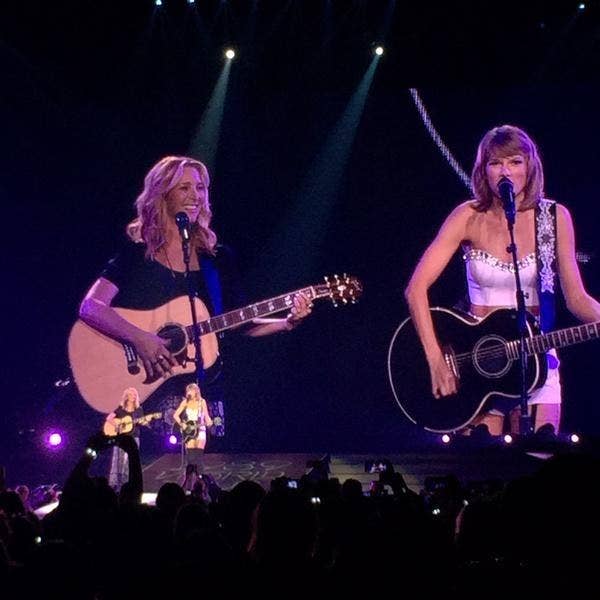 That's right ~the~ "Smelly Cat" song. The iconic musical number from Friends has been immortalized forever in Taylor Swift-ness.
Like, FOR REAL. THIS HAPPENED.
JUST WHEN YOU THOUGHT THERE COULD BE NOTHING ELSE, THERE WAS ELSE.
And it came in the form of two guitars, T. Swift and Lisa Kudrow.
This is literally what our children's children will read about in history books.
Here's even more video of it happening because WHAT? But also, YES.
And if you're wondering what Lisa Kudrow aka Phoebe Buffay thought of the whole thing, here's your answer.
Bless Taylor Swift's phonebook — it must be thicker than the Yellow Pages.