There's really only one reason to watch award shows, and that's because you might catch a glimpse of Taylor Swift dancing in the audience.
It is the ultimate mix of excitement and suspense.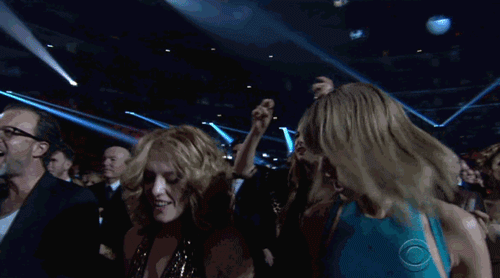 WHAT MOVE WILL SHE DO NEXT?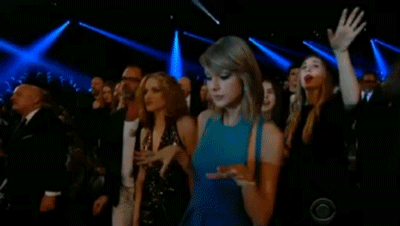 WHICH DIRECTION WILL HER ARMS GO?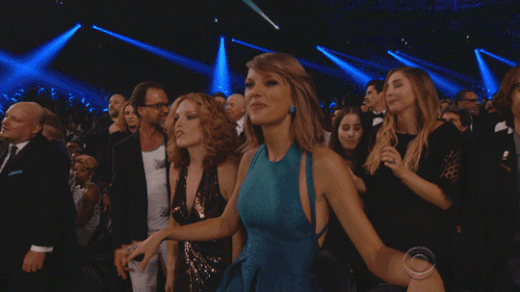 HOW WILL SHE SWAY?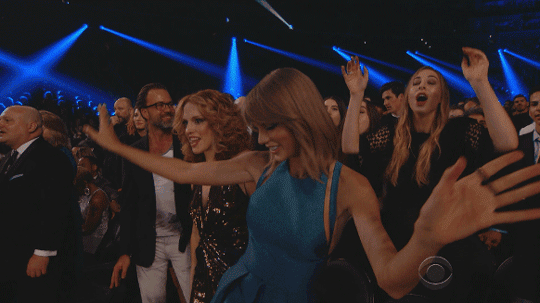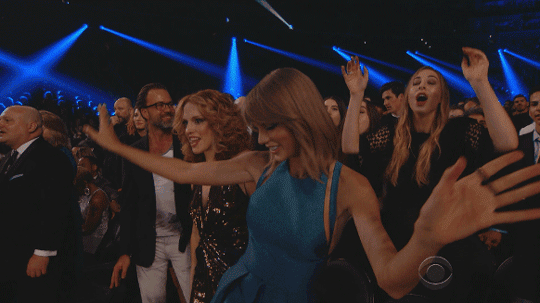 Sure, there's a ~show~ going on, but also Taylor is jiving and so is Haim behind her.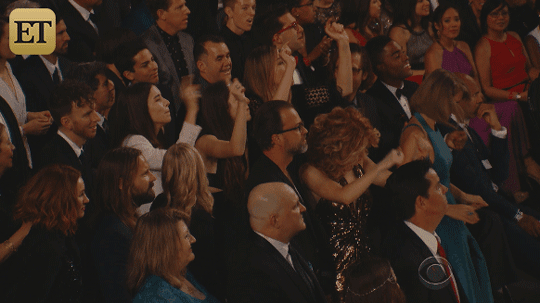 Each move is better than the last.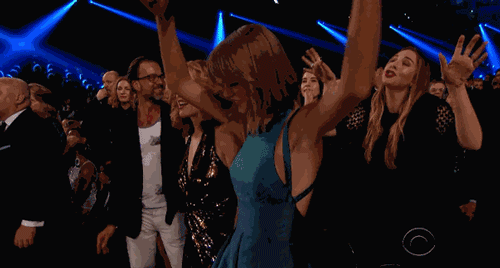 Each shoulder wiggle more impressive than ever before.
Never stop dancing Taylor. Never stop.