It's a print made by author and artist Cleo Wade. As you can see, one of the messages in it is to talk to your family about ending racism.
...who is the brother of Jared Kushner, who is the husband of Ivanka Trump, who is the daughter of Donald Trump.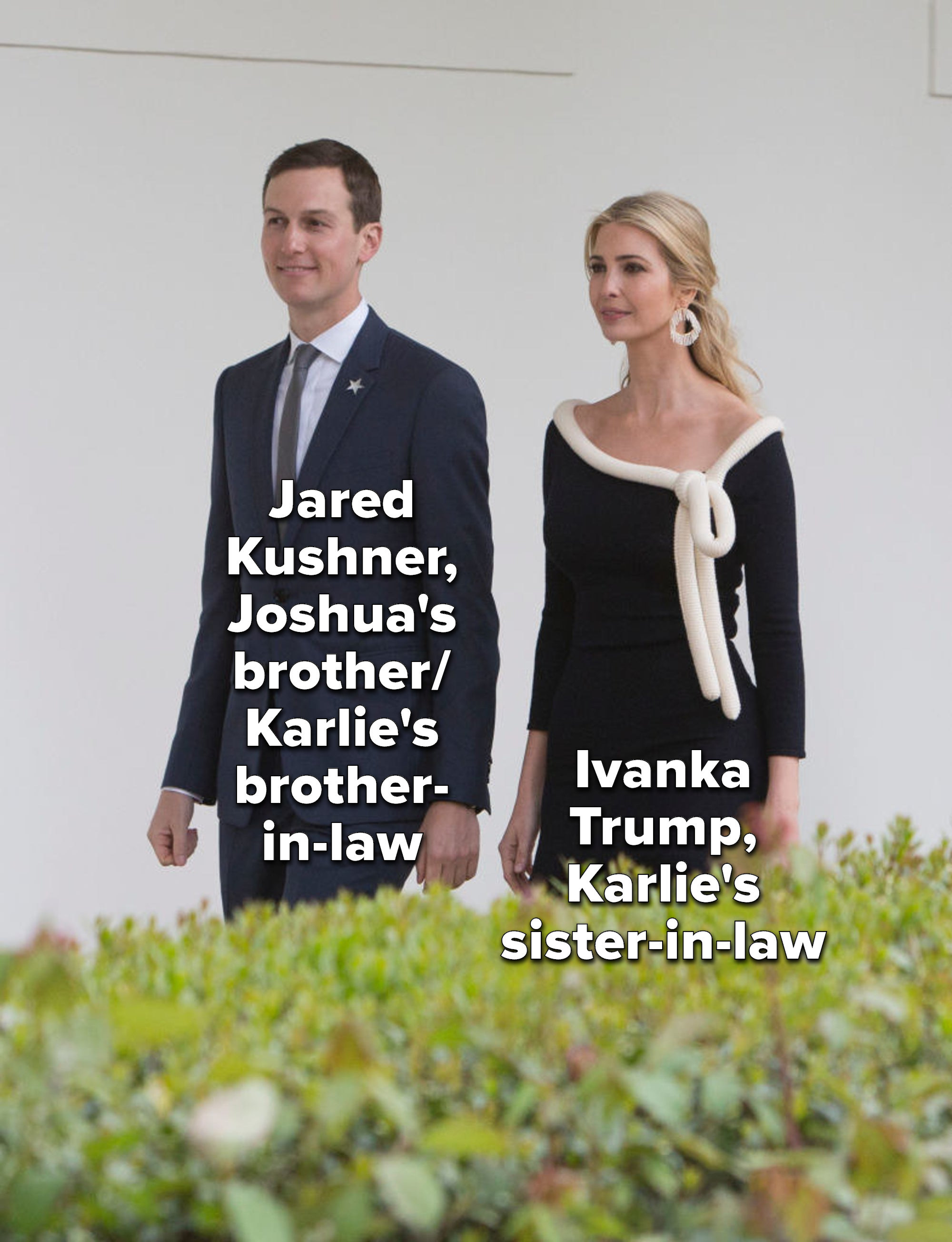 And this was the comment that actor and writer Tavi Gevinson left on the post: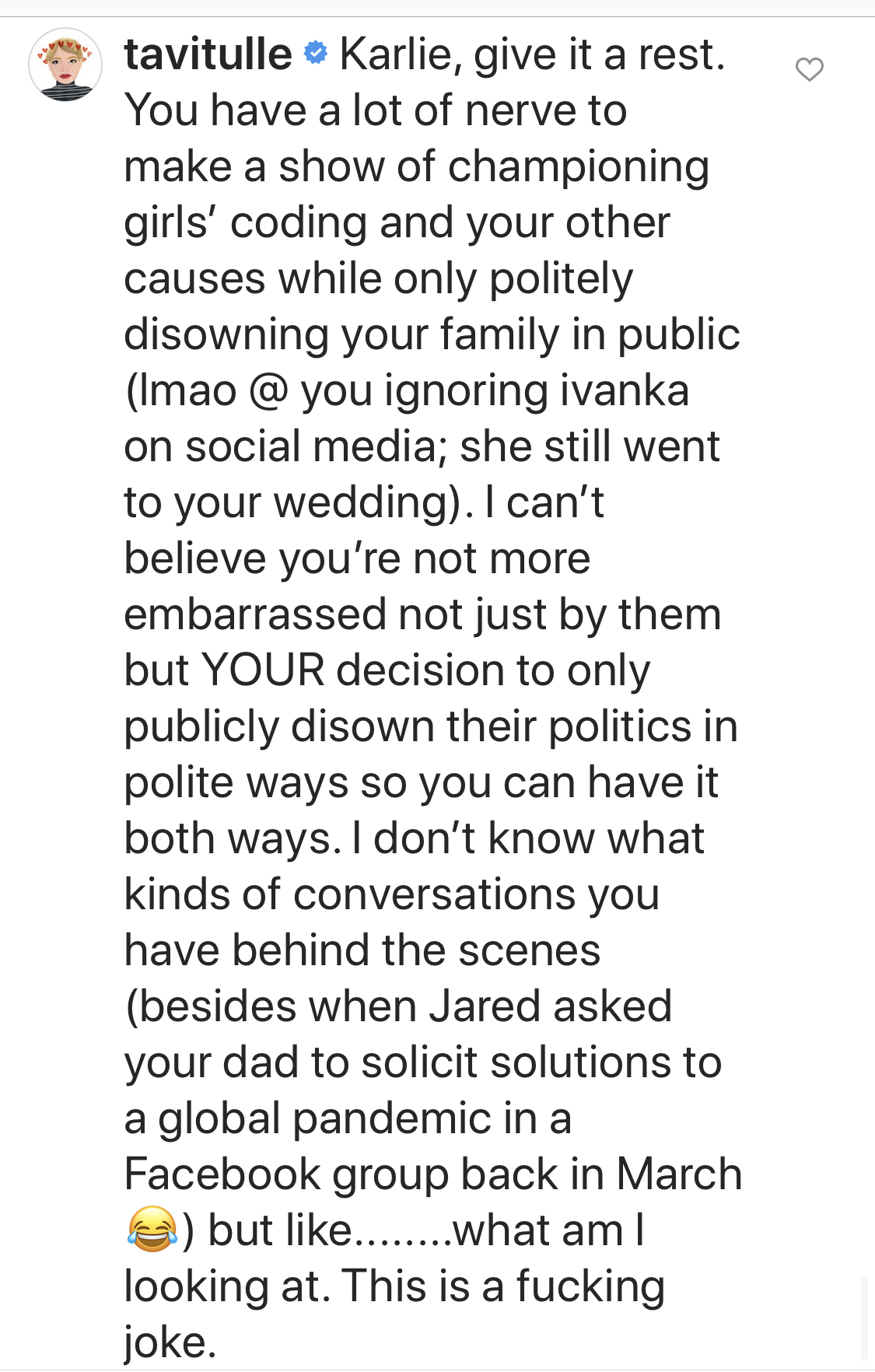 She called her out HARD for not condemning her in-laws louder and more publicly:
"You have a lot of nerve to make a show of championing girls' coding and your other causes while only politely disowning your family in public (lmao @ you ignoring ivanka on social media; she still went to your wedding). I can't believe you're not more embarrassed not just by them but YOUR decision to only publicly disown their politics in polite ways so you can have it both ways."
This is very much not the first time Karlie has been called out abut her family. Remember when a contestant on Project Runway snuck in a jab about her going to dinner with the Kushners?
But back to Tavi. She also tagged friends of Karlie's, including Derek Blasberg, Dasha Zhukova, and Lauren Santo Domingo, inviting them to an offline discussion.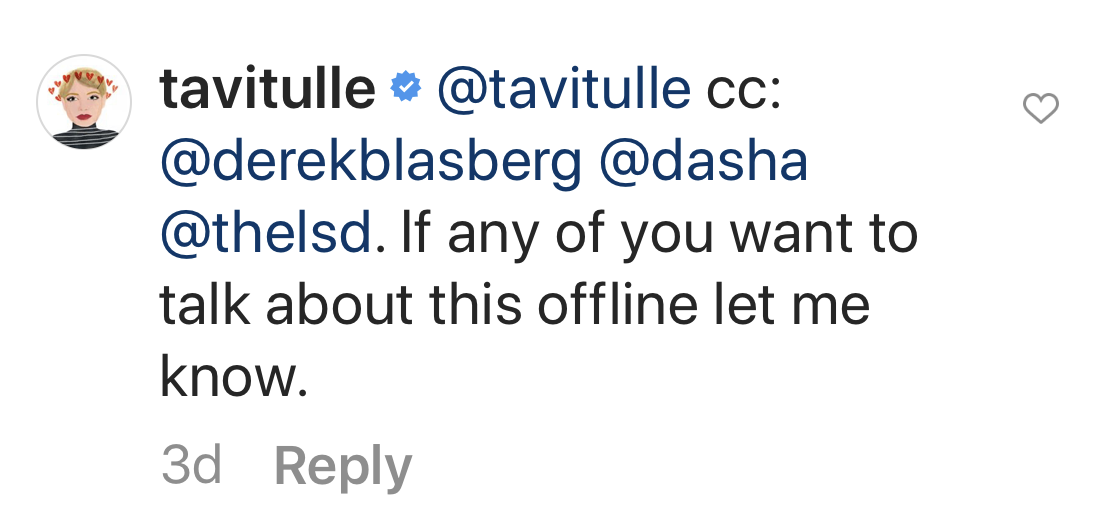 And then lastly, tagged Josh Kushner and told him to "grow a spine."

Karlie hasn't responded to the comment yet.