Back in the day Taylor Swift walking from her apartment to her car was routine.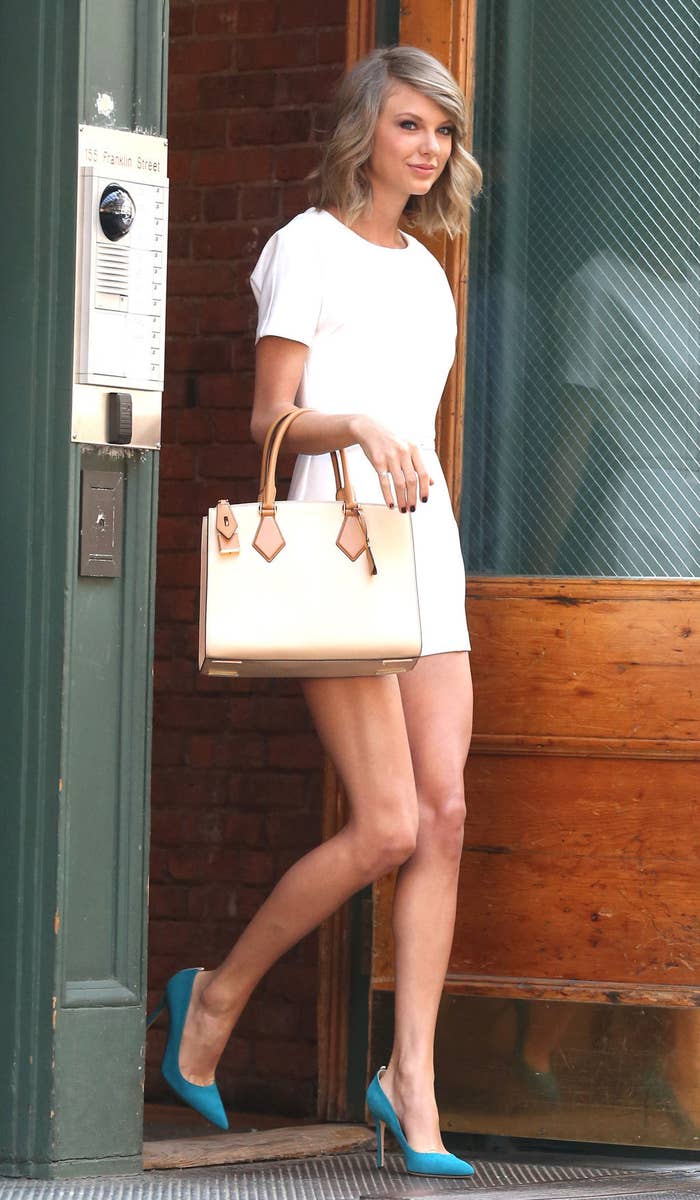 Not a day passed that we didn't get photo proof of it happening.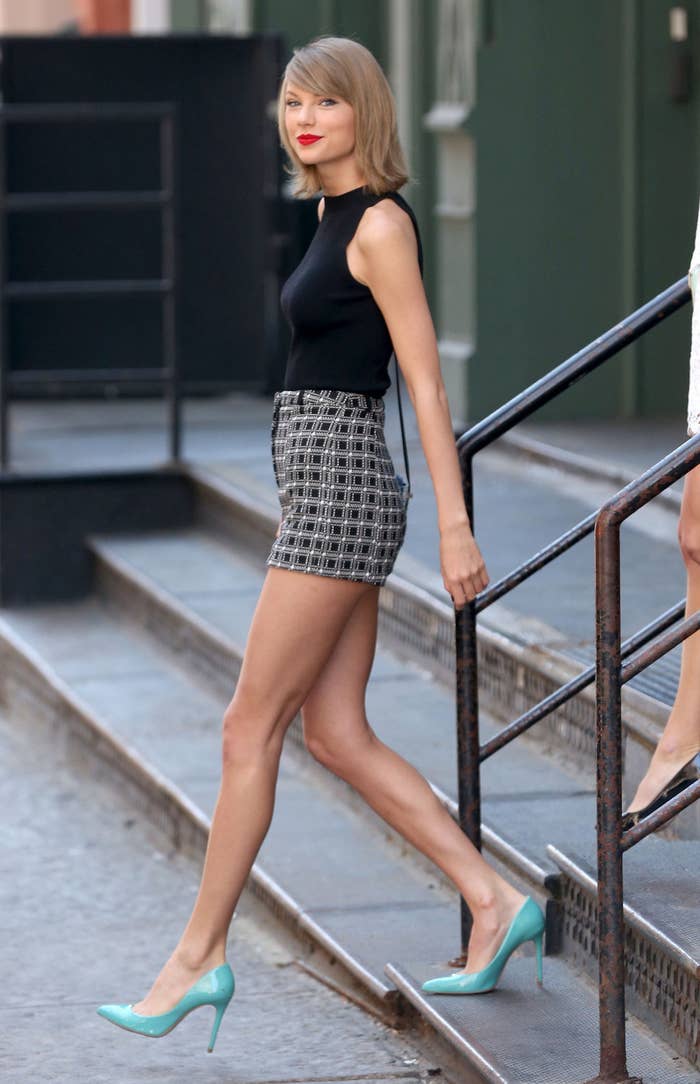 It was truly more predictable than my grandma asking me when I'm gonna find a husband and settle down (btw...I'm gay!!!).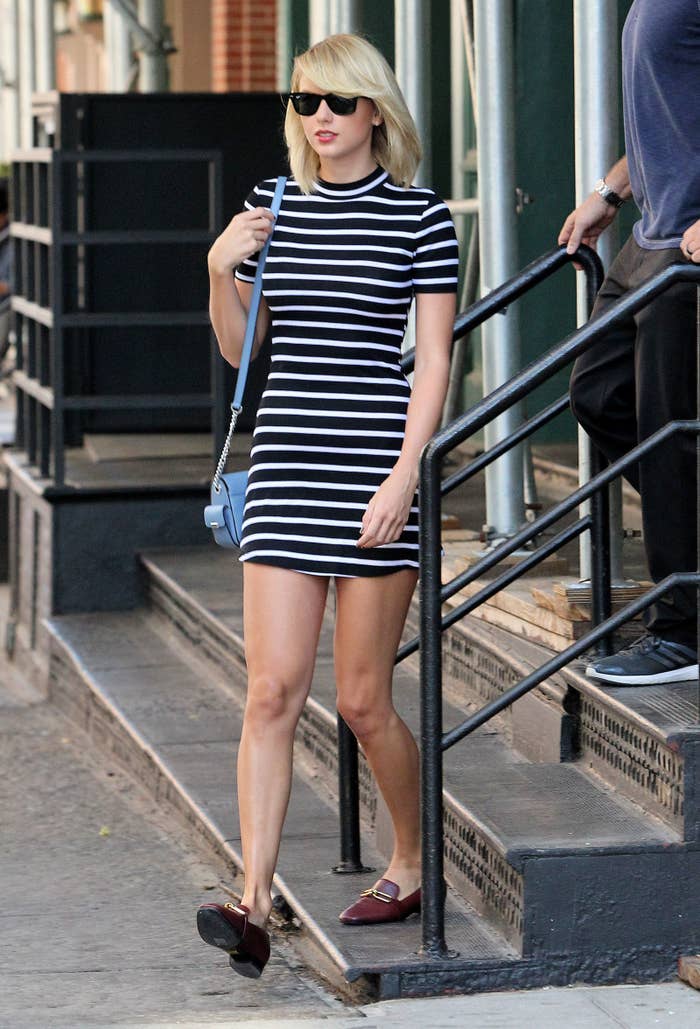 But then, after ~the incident~, Taylor Swift went into semi-hiding. She stopped walking from her apartment to her car and started hiding in suitcases instead.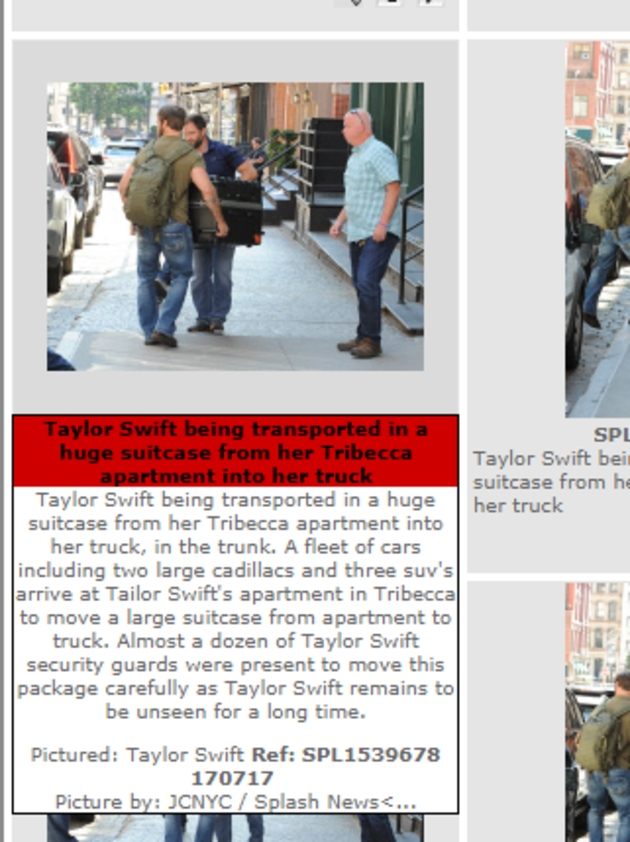 BUT NOW, SHE IS BACK!!! SHE IS WALKING OUT OF HER APARTMENT AGAIN AND WE ARE BLESSED!!!!!!!
I mean, there is nothing, and I mean nothing better than Taylor Swift pushing open the door of her home and gracing New York City bystanders with her presence!!!!!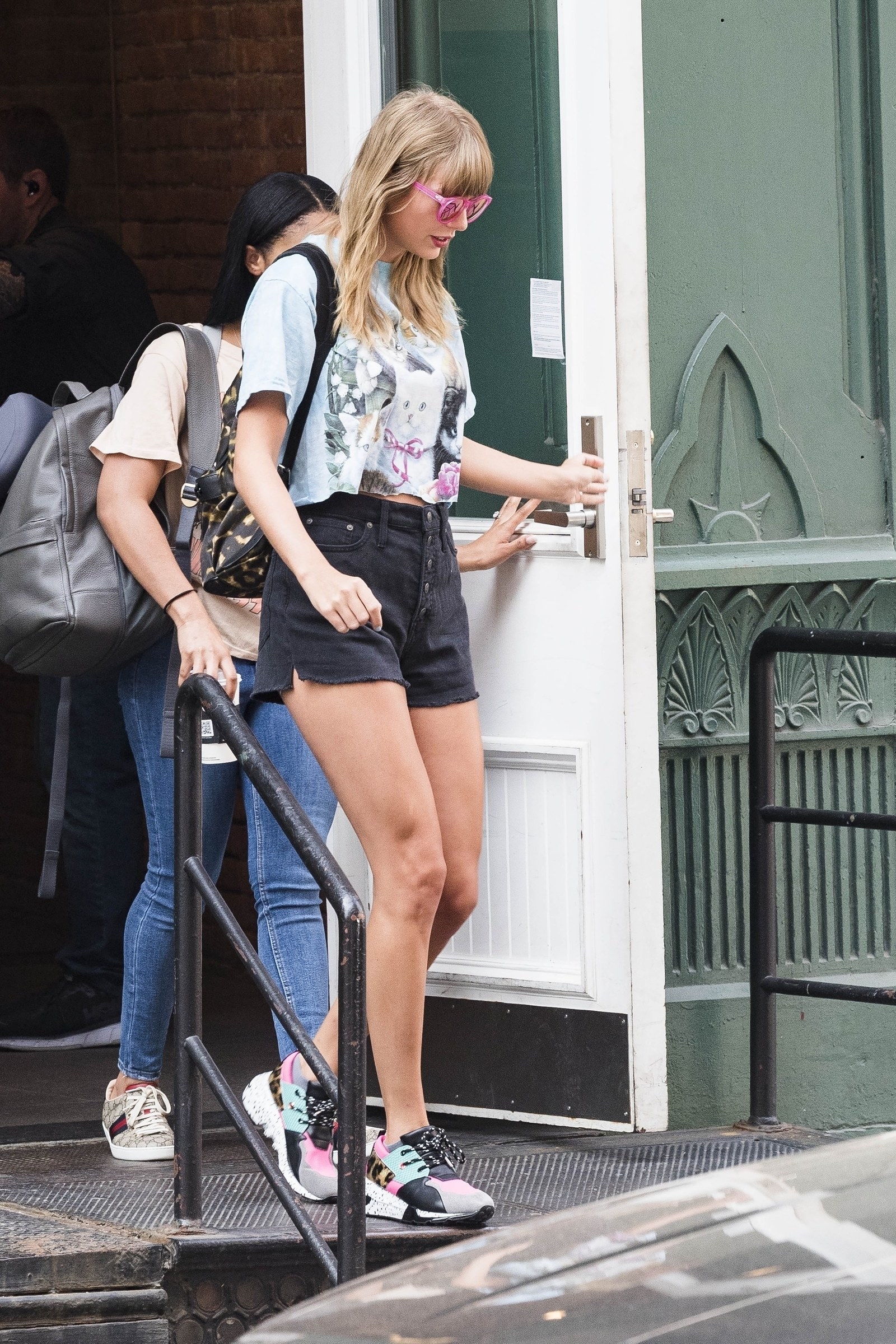 Look at their faces!

They love her, they really love her!!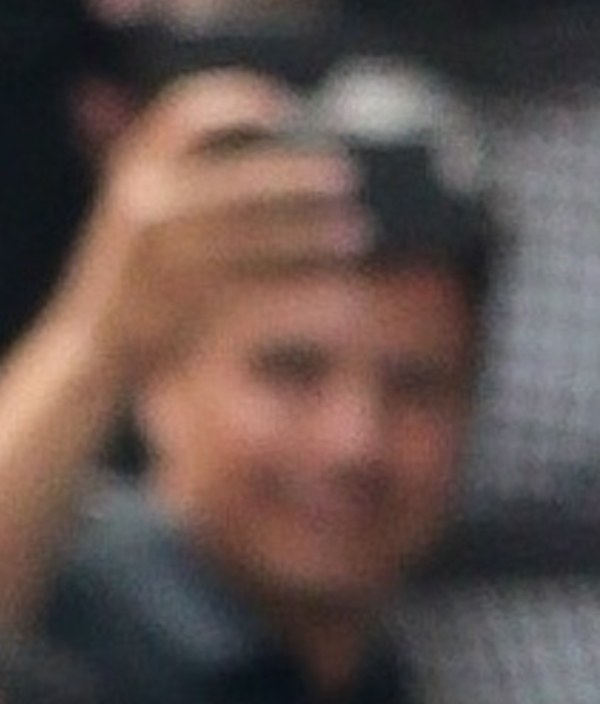 But not only is she making the people happy... additionally she is once again ringing in the summer season with her lewks!!!!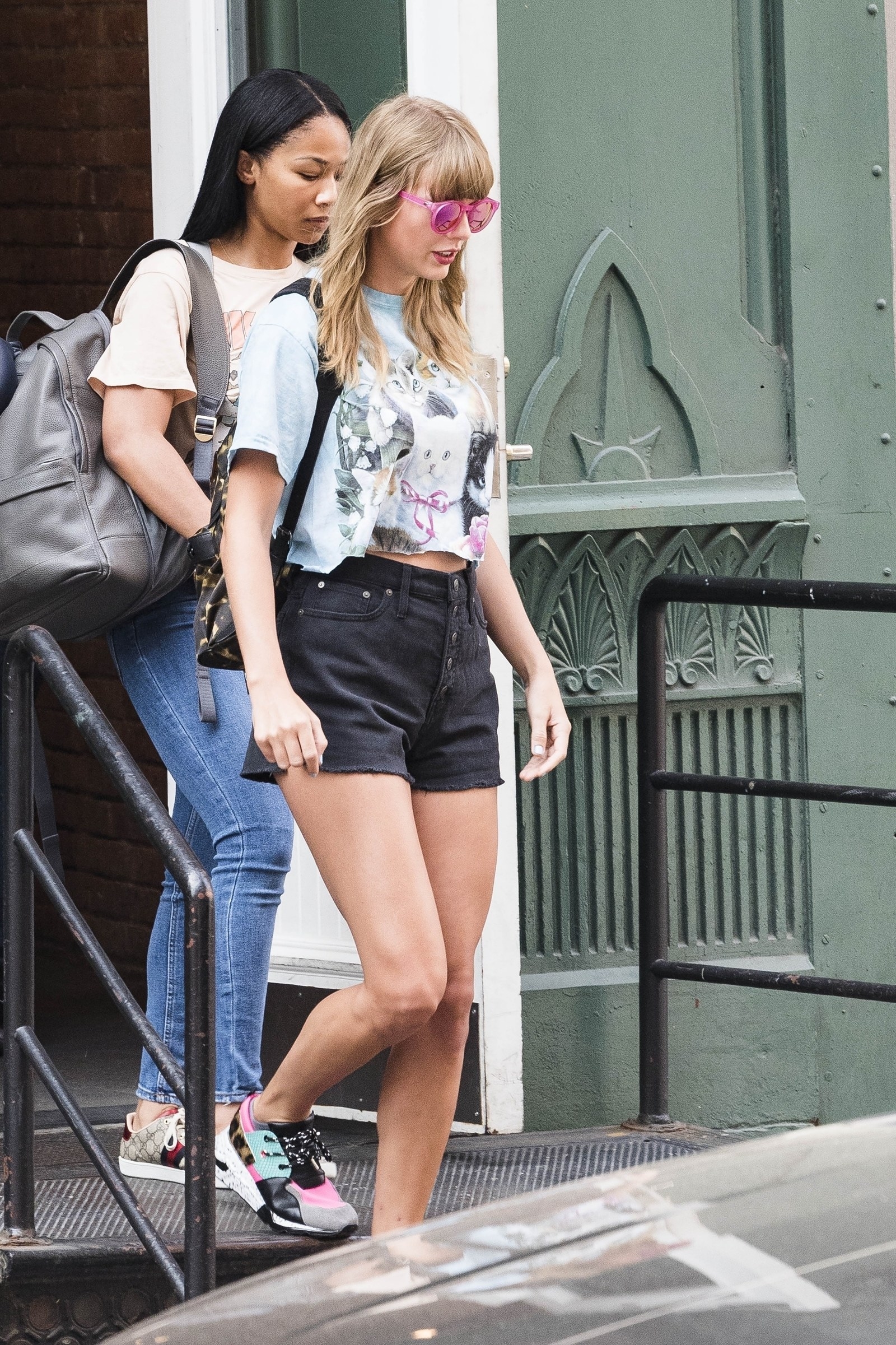 So not only are we getting apt ---> car walks...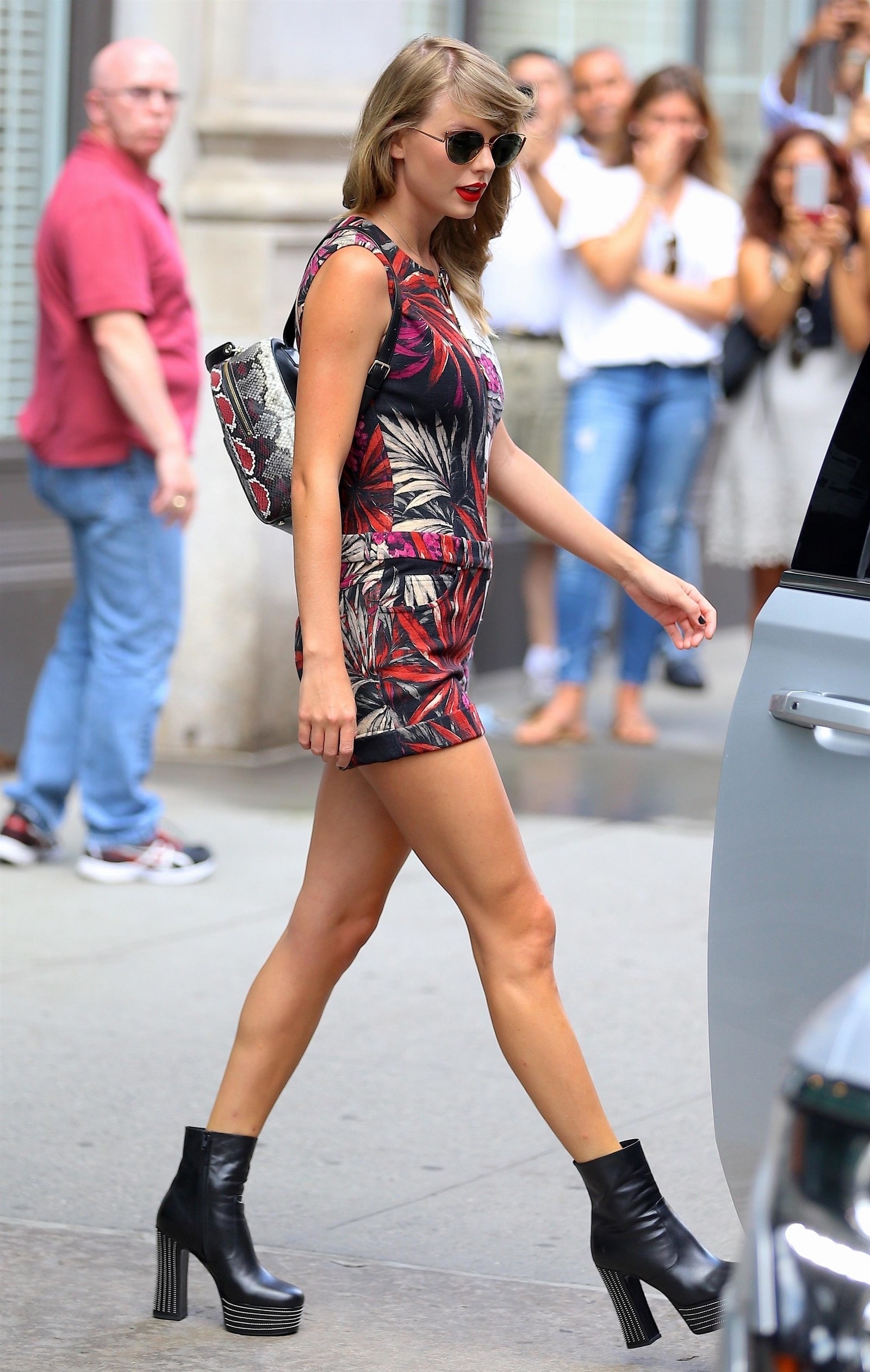 ...but we are also getting a summer romper with a summer red lip!!!!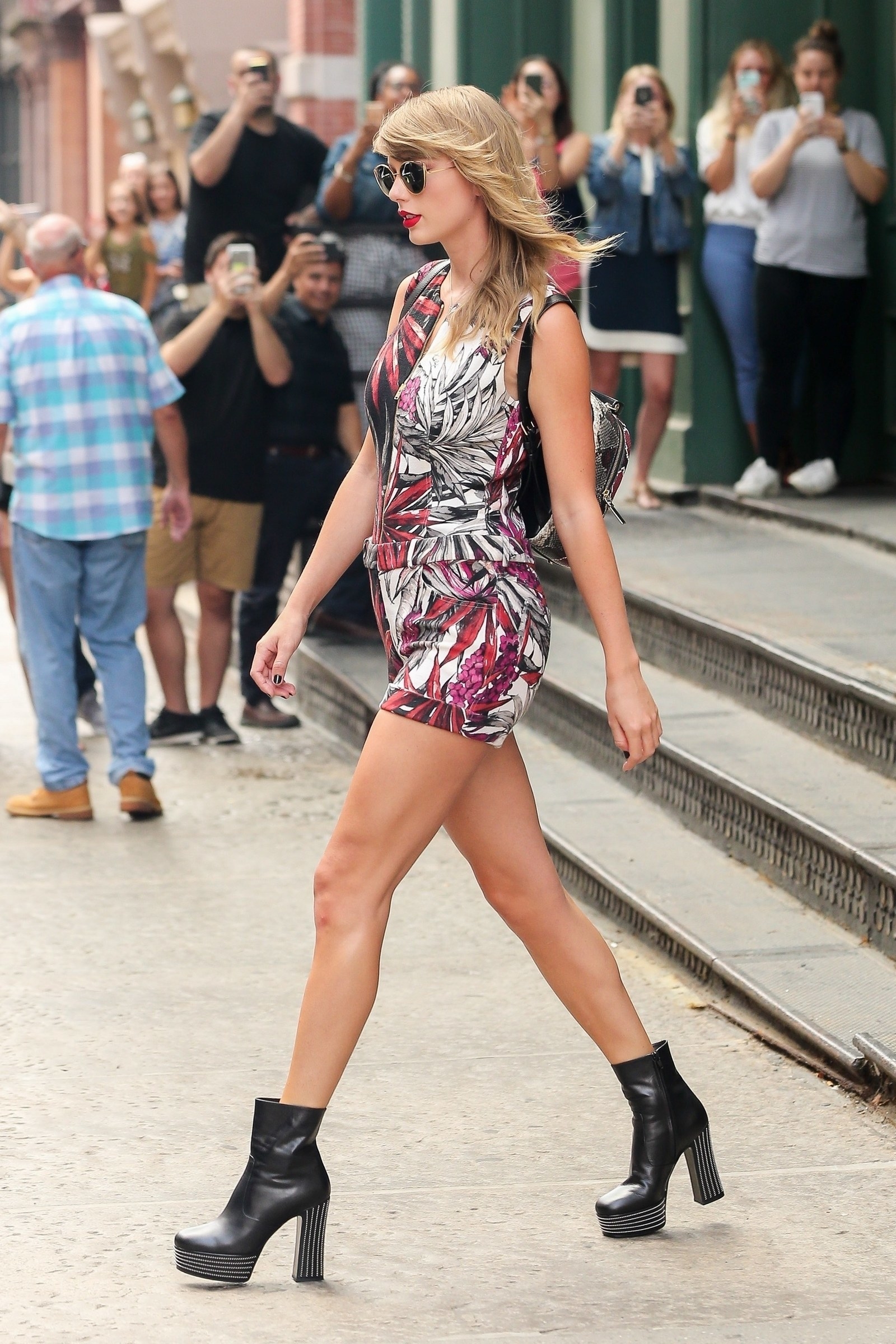 The shoes are a bit winter/fall, but that doesn't matter. THIS IS A SUMMER LOOK which means that summer is officially here. Nevermind that science said it started a month ago.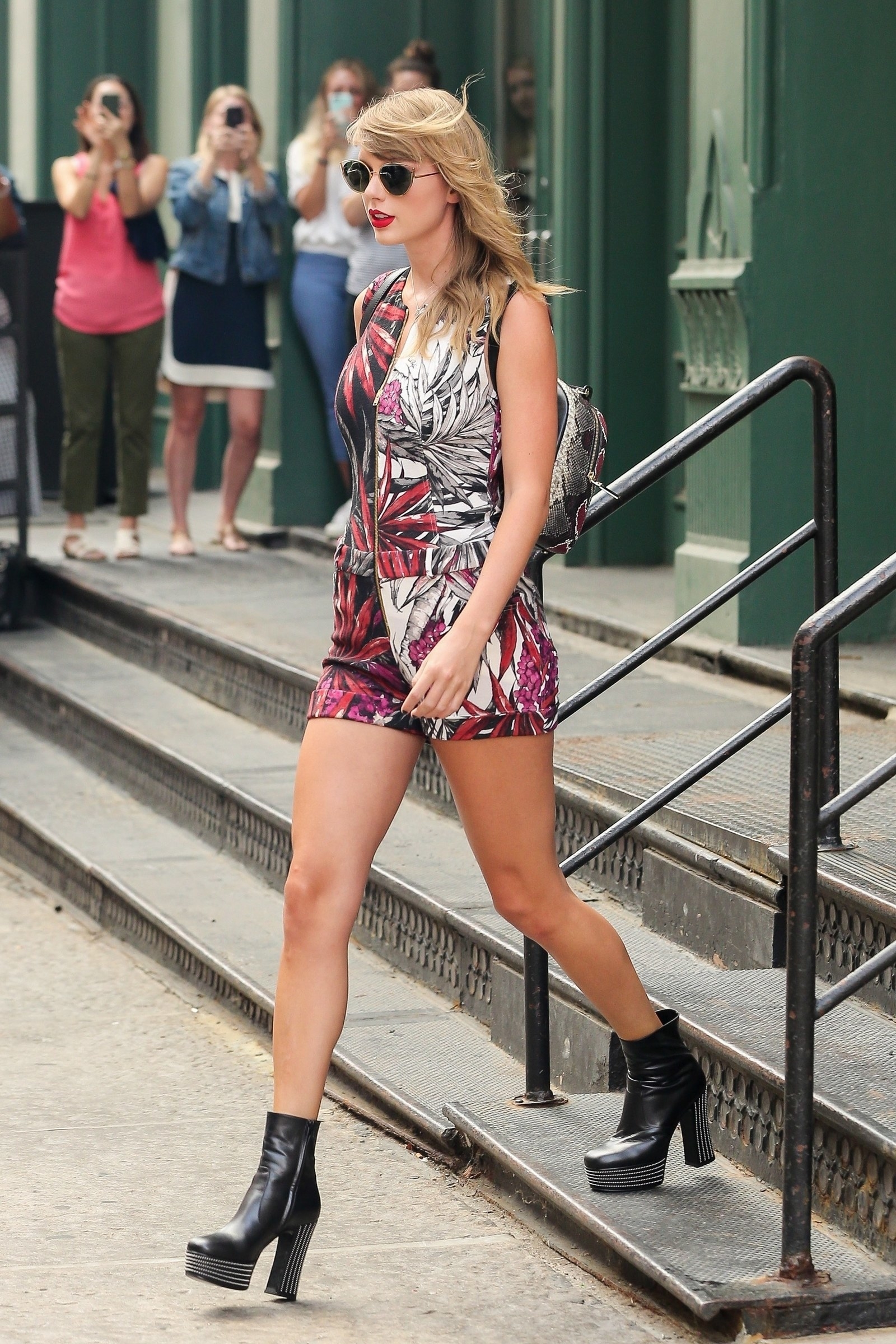 Look here!! We have a casual caught-while-stepping moment...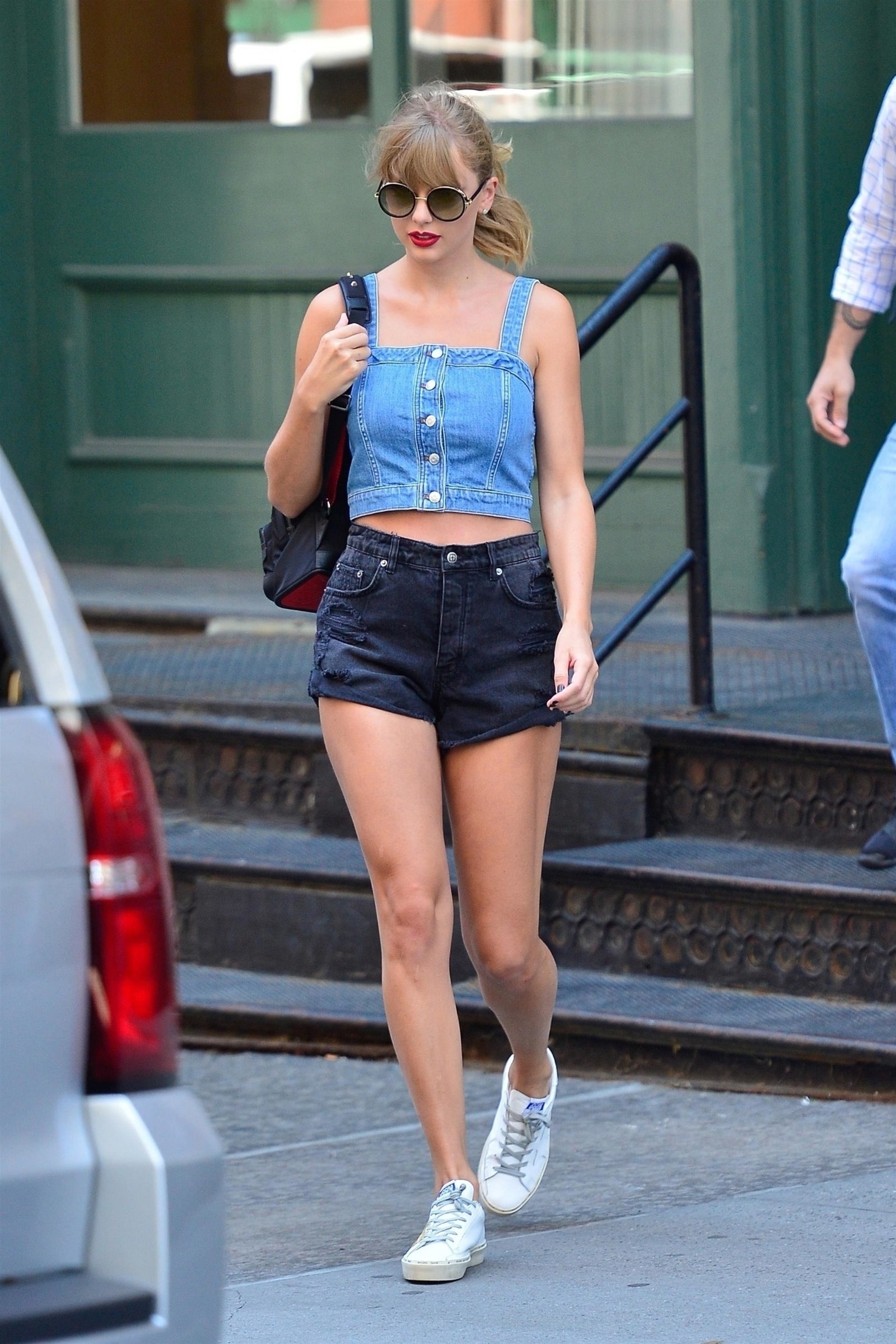 ...but also it's summer Taylor in all her glory!!!!!!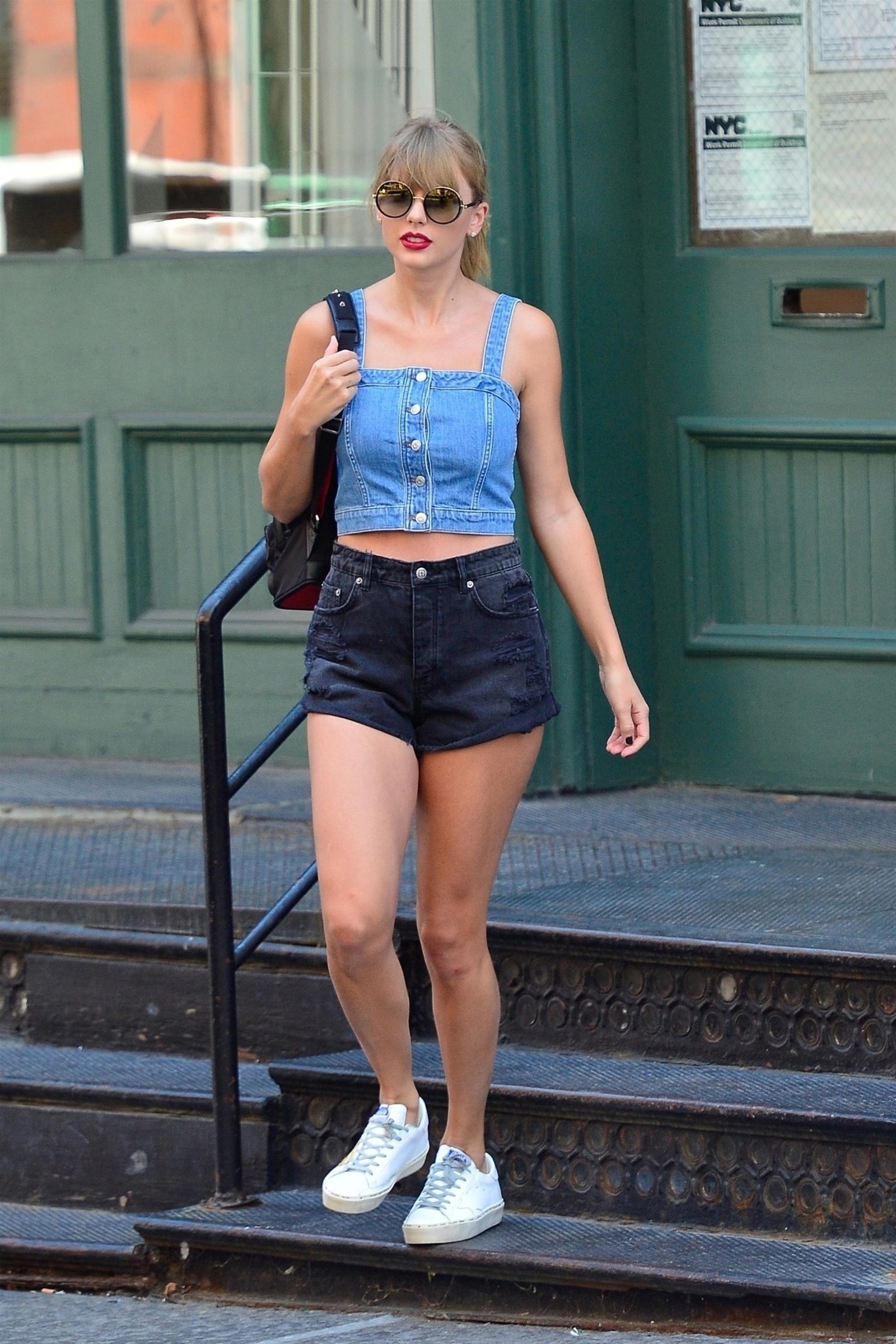 THERE'S EVEN A PIC OF HER ABOUT TO MAKE IT ALL THE WAY DOWN THE STEPS. It's beautiful.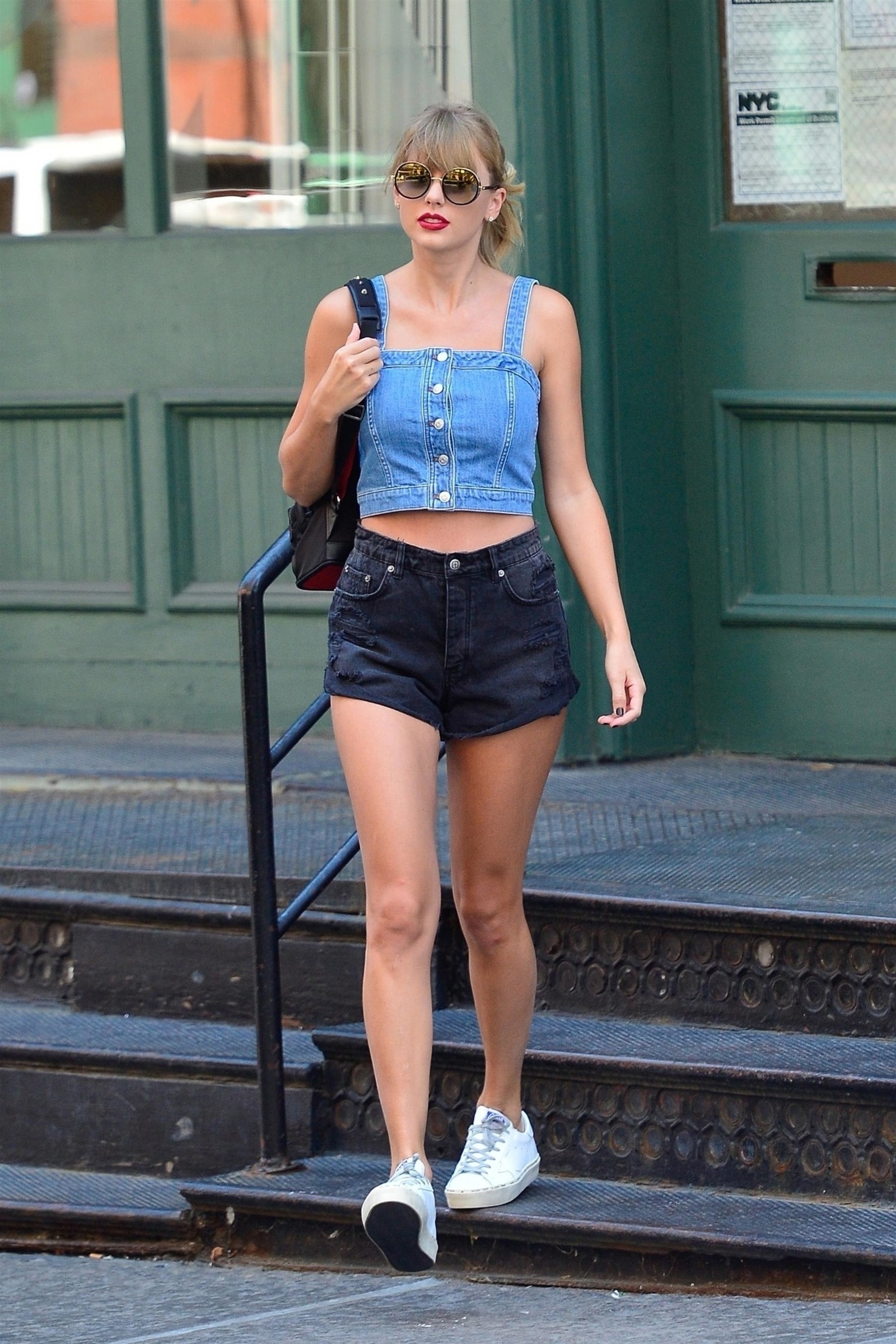 SHE IS STRUTTING.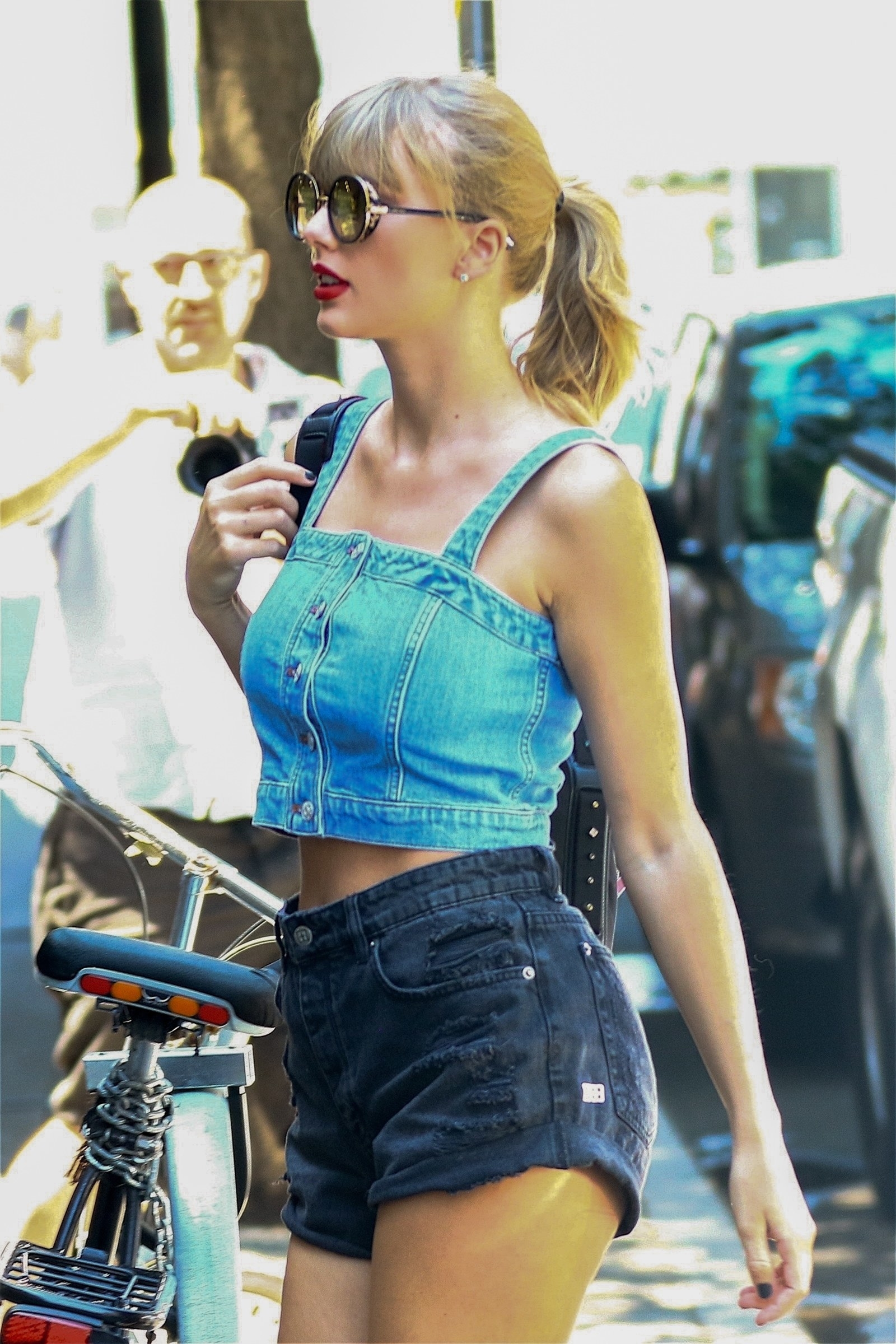 And also looking seasonally appropriate!!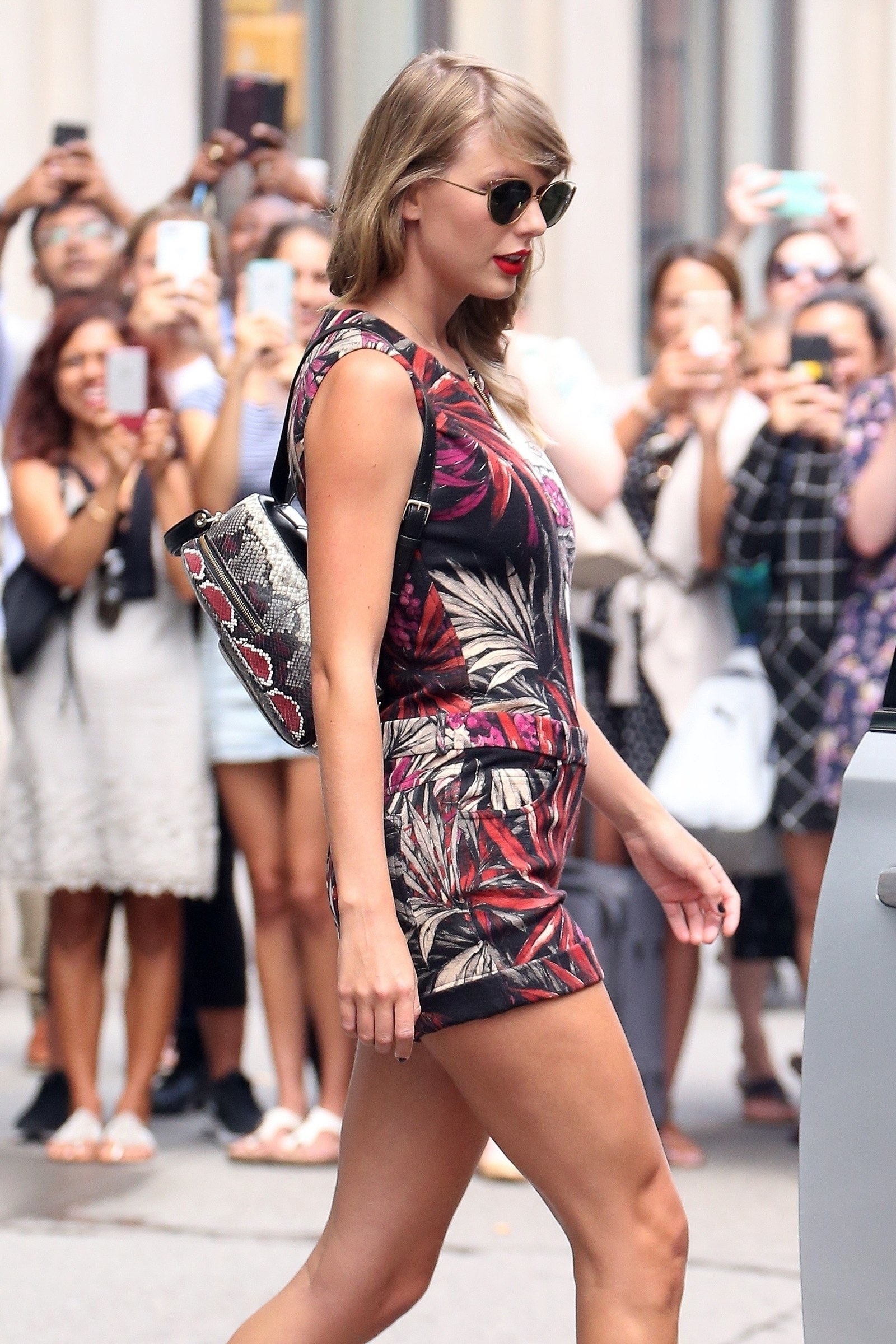 So even though all you h8ters out there tried to keep her in a suitcase... she has escaped and is walking free again <3.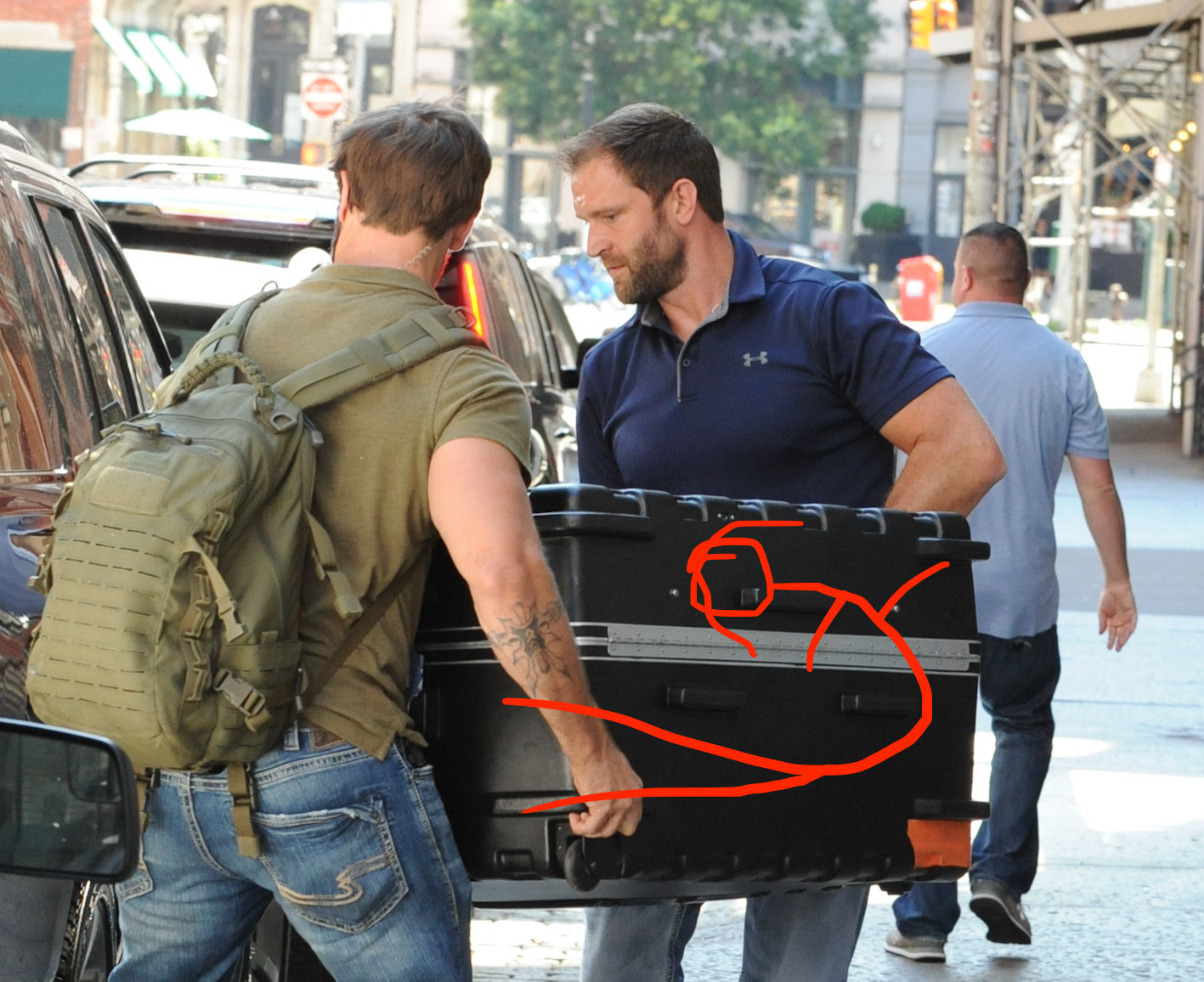 May she walk in peace for eternity.