JUST WANNA GIVE A QUICK SHOUT OUT TO MY MOM WHO ENTERS ME IN THE BROADWAY LOTTERY FOR HAMILTON EVERY SINGLE DAY.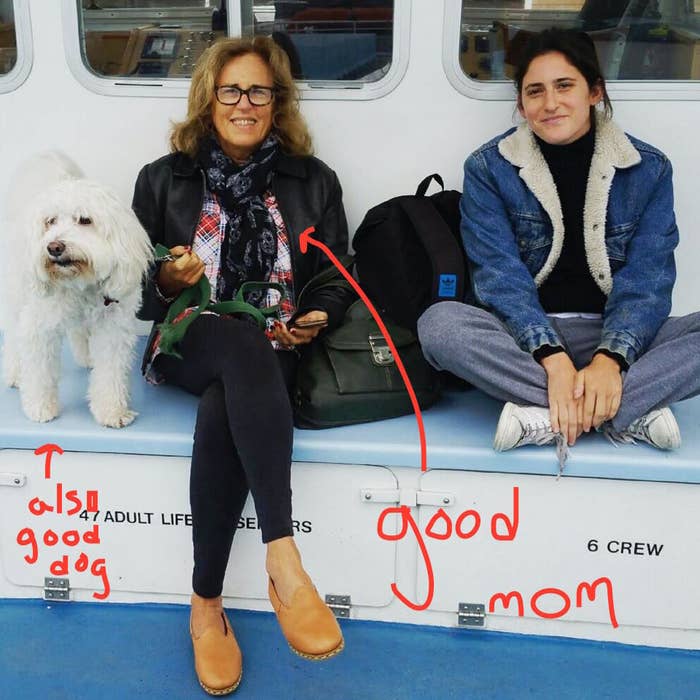 And guess what, I lose every day!

But, she never gives up!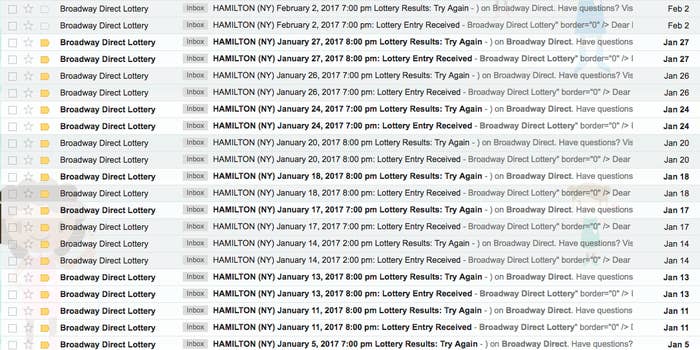 And no matter how many "try agains" I get, she enters me!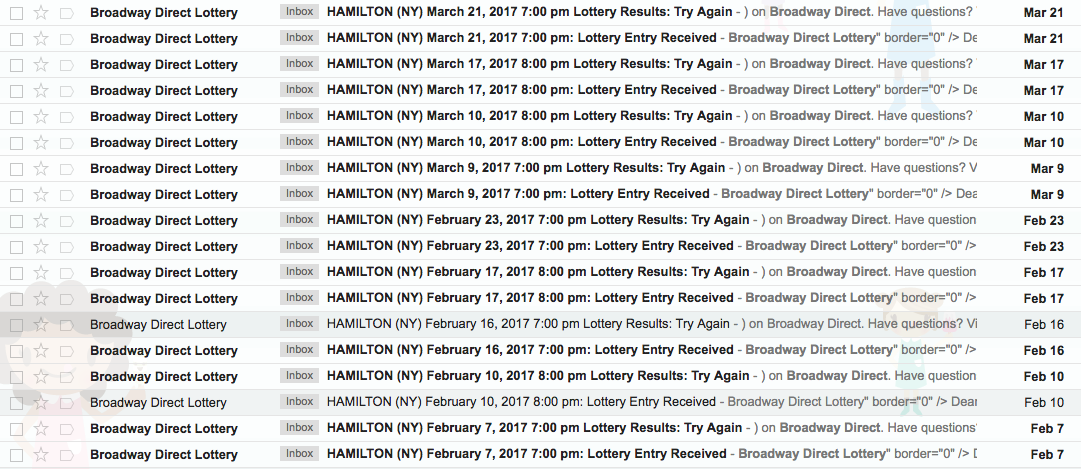 Almost every every gosh darn day when she knows I'm free.

She only doesn't enter for me when I'm away!!!!!
SHE NEVER GIVES UP!
THANKS MOM! Maybe we'll win one day!!! TILL THEN, TRY AGAIN.