1.

2.

3.

4.

5.

6.

7.

8.
Should You Marry Pizza Or A Person?
Save the money you'd be spending on a wedding and spend it on a lifetime supply of pizza. Pizza will never let you down. It will always be there for you. With pizza you can live a satisfied life and you'll never have to do the dishes.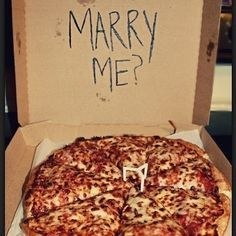 Seems like you are really intent on marrying a human or you just REALLY hate pizza. Either way, I guess go ahead and do that. It's your life. But you're making a big mistake, buddy. HUGE.