Perhaps you've heard that there was a virtual table read of the cult classic movie Fast Times at Ridgemont High featuring a lot of extremely famous celebrities.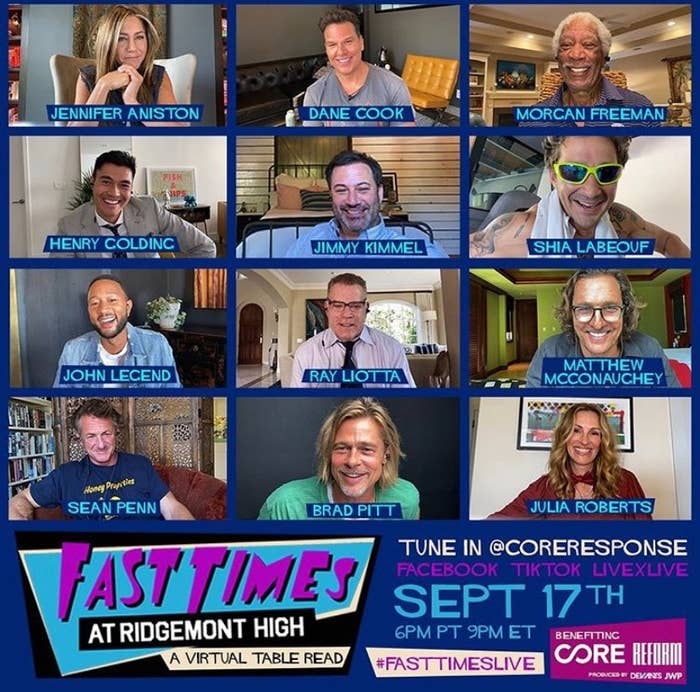 And obviously the ~big thing~ was that Jennifer Aniston and Brad Pitt were in it TOGETHER and TALKED TO EACH OTHER.
Like, I get it. I lived through their marriage and divorce, and this is one of the only good things to come out of 2020.
But when you see beyond the Brad/Jen reunion, there's actually a more important and iconic part of this table read. And that's Shia LeBeouf's part in this whole thing.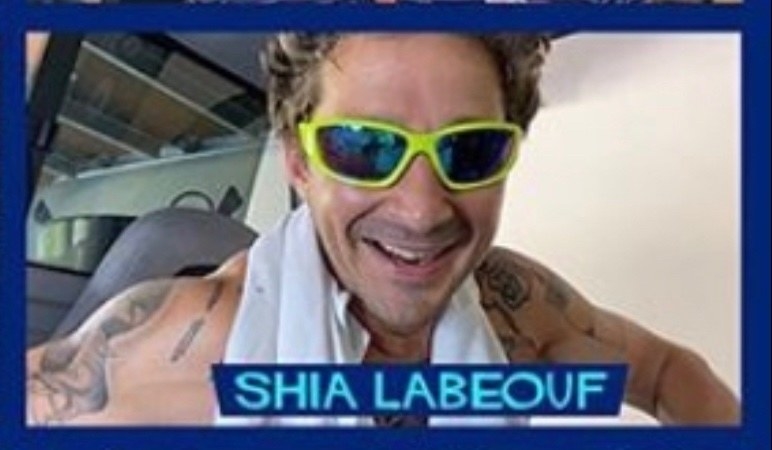 He played Sean Penn's original character, Jeff Spicoli, and he WENT FOR IT.
Like, while the other people were zoomin' from their home offices/mansions/normal places, Shia was in a truck, smoking a joint, and sweating a lot.
It's...absolutely perfect.
He commited 1,000% to playing Spicoli.
And his fellow actors loved it (I think).
Basically, any moment that Shia was on camera was a good, weird one.
I don't know why this doesn't happen more often.
Because we need this now, more than ever.