Shailene Woodley And Aaron Rodgers Are On A Couples Vacation With Miles Teller And His Wife
Ah to be young, in love, and rich!
As you may have deduced from the headline, Shailene Woodley and her fiancé, Aaron Rodgers, are vacationing with Miles Teller and his wife, Keleigh Teller, in Hawaii.
The four of them are going on hikes and visiting waterfalls.
I don't know who the photographer is, but I guess they are fifth wheeling on the hikes and waterfalls.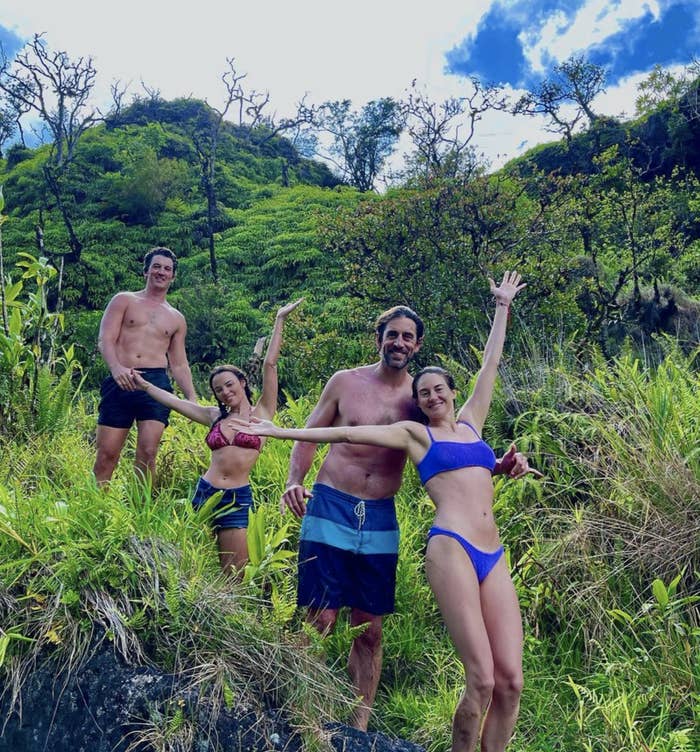 The couples are not just doing daytime activities together, but they are also doing sunset activities together.
And most importantly, they are listening to Taylor Swift. I didn't see this group as Swifties, but sometimes people surprise me!!!!!
I hope they are having fun. Bye.